American writer and comparative mythologist Joseph Campbell, whose book The Hero with a Thousand Faces inspired countless works of literature and cinema including the blockbuster Star Wars (1977), famously encouraged people to "follow their bliss".
His ideas were echoed in Suzhou this month by staff and students of Xi'an Jiaotong-Liverpool University who contributed to TEDx events through graphic design, event planning and management, and speechmaking.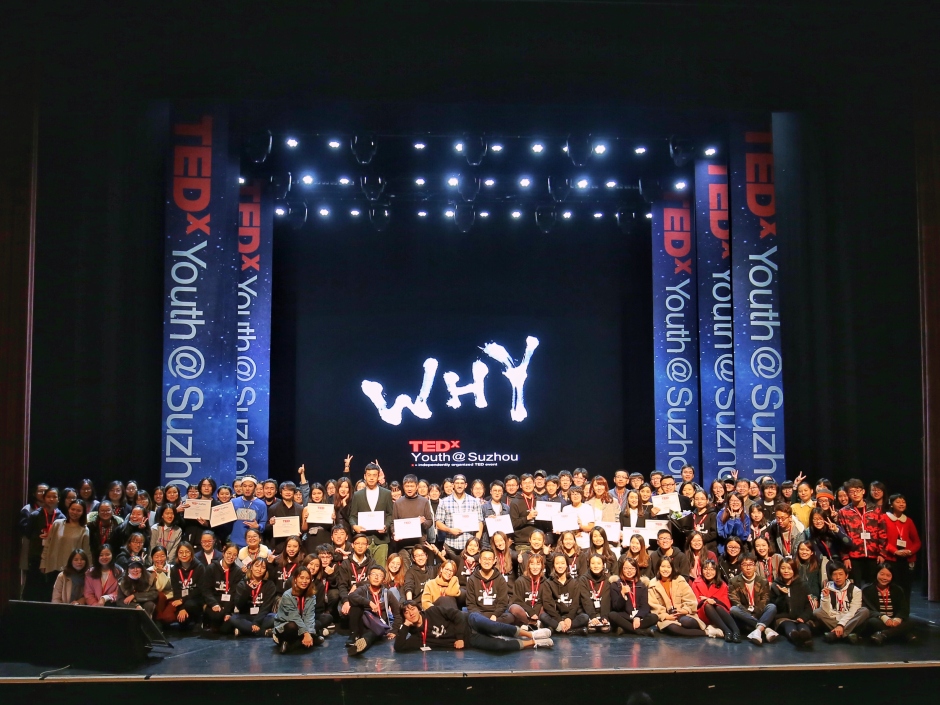 "We are a local independent non-profit organisation under the license of TED," explained Jade Zhao, founder and chief organiser of TEDxSuzhou. "We organise online and offline events in the local community and upload content online such as videos. Our mission is to build a global classroom by inspiring young people to put their ideas into practice locally, but with a global vision," he said.
One XJTLU contributor to TEDx this month was Dr Ellen Touchstone, senior teaching fellow at International Business School Suzhou (IBSS) at XJTLU, who spoke at the TEDxSuzhouWomen event on 4 November. In her speech, Ellen described how she navigated a varied career as a marketing professional, applied linguist and educator by pursuing her passions in life.
"Speaking at a TEDx event was definitely a bucket list item for me as it is very prestigious to be asked and selected," said Ellen (pictured below). "The possibility of positively impacting people all over the world through my speech being uploaded on the TEDx website made all of the stress and preparations worthwhile."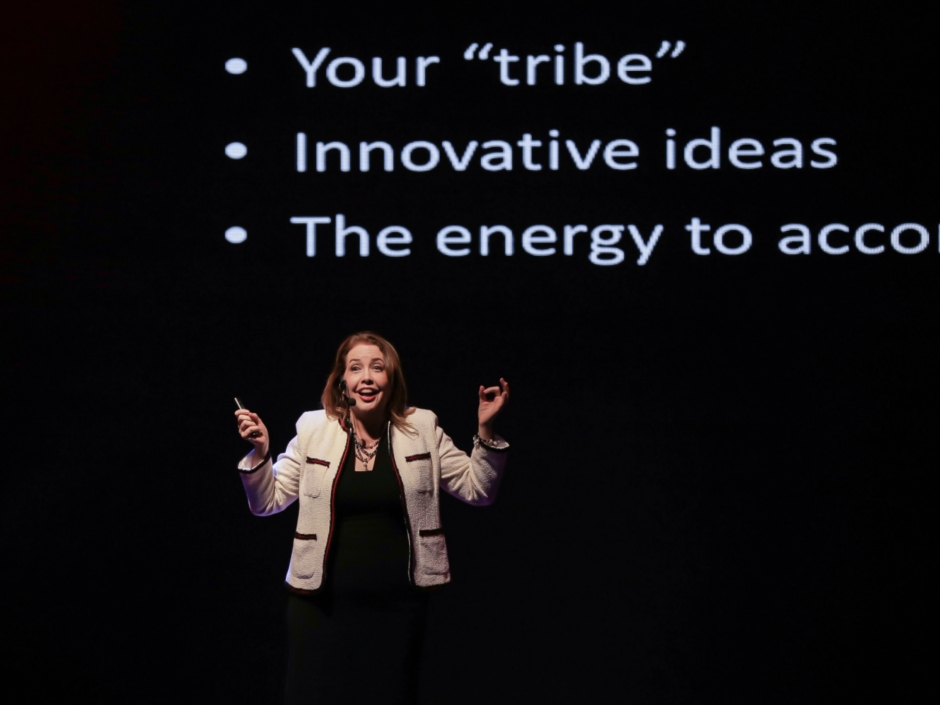 Ellen made reference in her speech to a book by Marci Alboher, One Person/Multiple Careers: A New Model for Work/Life Success, in which the author describes how to maintain multiple careers and be a successful 'slash' (for example, lawyer/minister or CEO/mother). Ellen noted that passion is invaluable, and that pursuing your passions brings three main benefits: it helps you to find your 'tribe'; innovative ideas; and the energy to accomplish your goals.
Student Hao Hu, who is in Year Three of BA International Business with a Language, had heard Ellen speak at a Living Library event held on the XJTLU campus in March. At that time, Hao had been quite uncertain about her future, but found inspiration in Ellen's stories:
"I was coming to the end of the second year of my degree programme and wasn't sure what to do in the summer," said Hao (pictured below). "Should I look for an internship in the US? How about summer schools in Europe? I was really confused.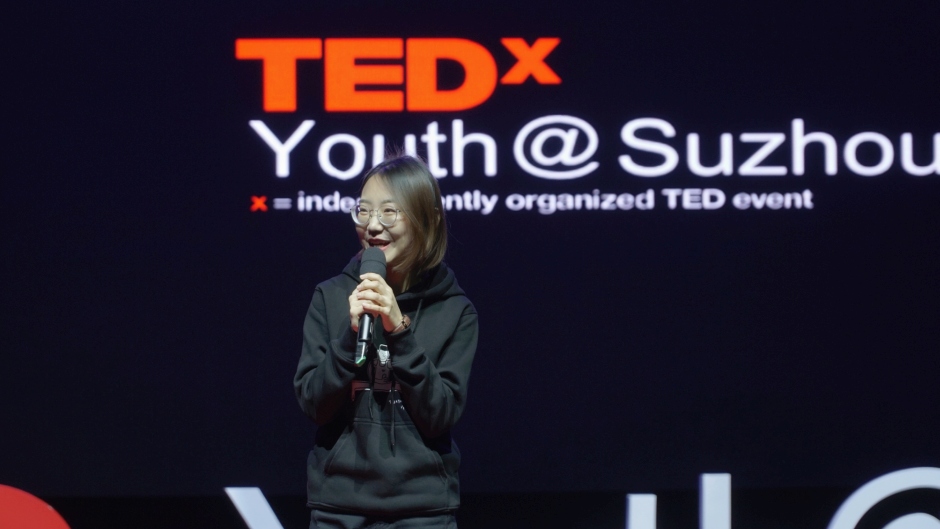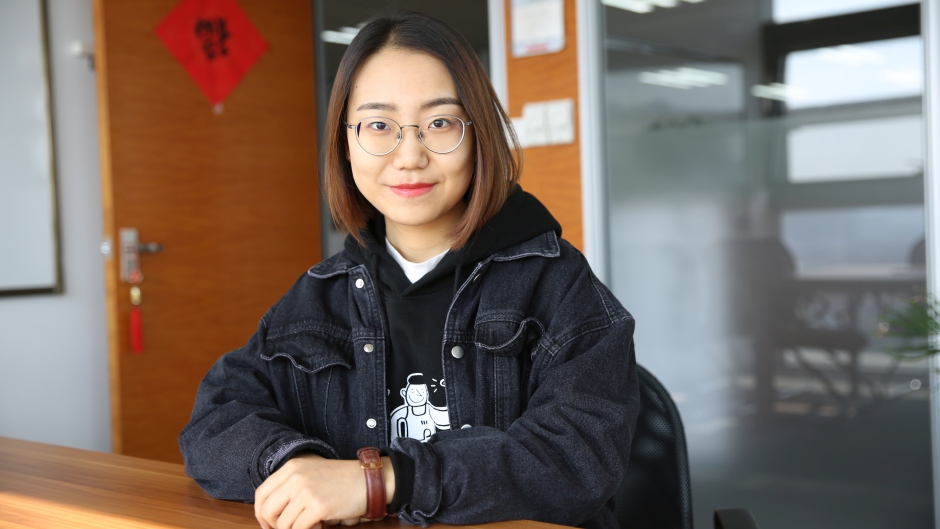 "Ellen told me not to focus too much on results and to follow my heart," she continued. "I decided to go travelling during the summer: I took part in a volunteering project near Lake Baikal, Russia, teaching English and Chinese culture to children; I had a short stop in Beijing; then I went to the Maldives and went scuba diving and bicycle riding.
"Ellen's talk had a big impact on me. I still remember her expression and tone of voice. She really inspired me a lot," said Hao.
Her search for new personal growth opportunities culminated in her joining TEDxSuzhou as one if its many volunteers, and her co-curating and co-hosting the TEDxYouth@Suzhou event held at the Culture & Arts Centre on 18 November. Speakers there included journalist Yijun Zhou, artist Zijun Qu, writer Hong Yan, and professor of philosophy Hujiang Yu.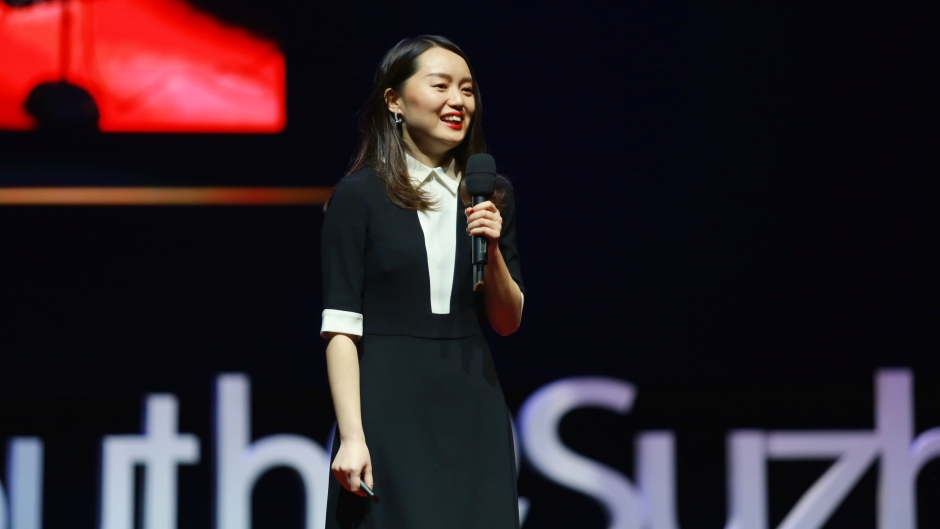 Huijuan (Sarah) Peng, teaching fellow at IBSS, spoke at the event sharing her passion for performing stand-up comedy in English, which she pursues in addition to teaching modules in international business law, organisation and management, as well as her own research projects:
"Performing stand-up in English allows me to understand different cultures and to see things from different perspectives," said Huijuan (pictured above). "It has made me more open minded, and made me feel a greater connection with people. Of course, it also makes you a better public speaker, but also a better teacher because bringing humour to the classroom can make lessons more interesting and fun."
"I encouraged the young people there not to be limited by their chosen academic path, age, or gender, but to try different things and follow their inner voice; to dare to choose the road less travelled," she added.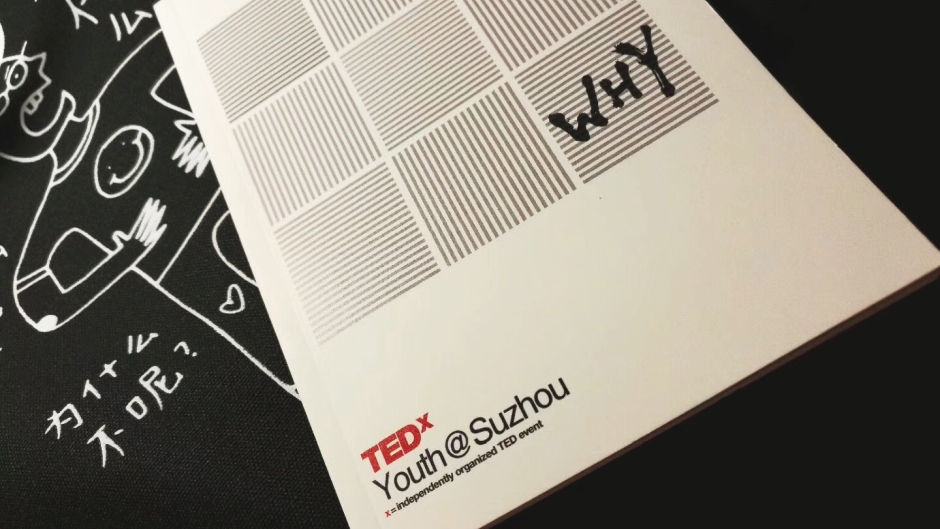 Other contributors to this month's TEDxYouth@Suzhou event, for which XJTLU was the principle sponsor, included XJTLU students Ruinian Zhao who helped with marketing and event planning, Hongmeng Wang who designed the event brochure (pictured above), branded clothing and tote bags, Zhuang Fang who took photos at the event, and Ruotong Jiang, Shuting Shao, Shuyi Liu, Minjian Li, and Zhang Zhouchaojie who volunteered on the day.
Starting this month, Yuzhu Jiang and Tinting Zhao of the XJTLU Museum are helping to organise regular TEDxYouth@SuzhouSalon events in the new XBar venue on the University's South Campus, the first of which took place on 11 November.
In addition to the annual TEDxYouth@Suzhou and TEDxSuzhouWomen events, TEDxSuzhou organises an annual conference in March, monthly salons where speakers can 'audition' for the bigger events, and one-off talks by visiting speakers including a recent one by the founder of modern mindfulness Jon Kabat-Zinn.
More information about TEDxSuzhou including details about how to get involved can be found at their official website.
by Danny Abbasi; photos provided by TEDxSuzhou