Shouxi Ren, an alumnus of Xi'an Jiaotong-Liverpool University, talked about how volunteering abroad and studying at the University of Liverpool, UK, helped him to develop an international mindset.
Shouxi is a graduate of the BSc Information Management and Information Systems programme at XJTLU and has been accepted on a masters programme in marketing at Johns Hopkins University in the U.S., one of the world's top universities.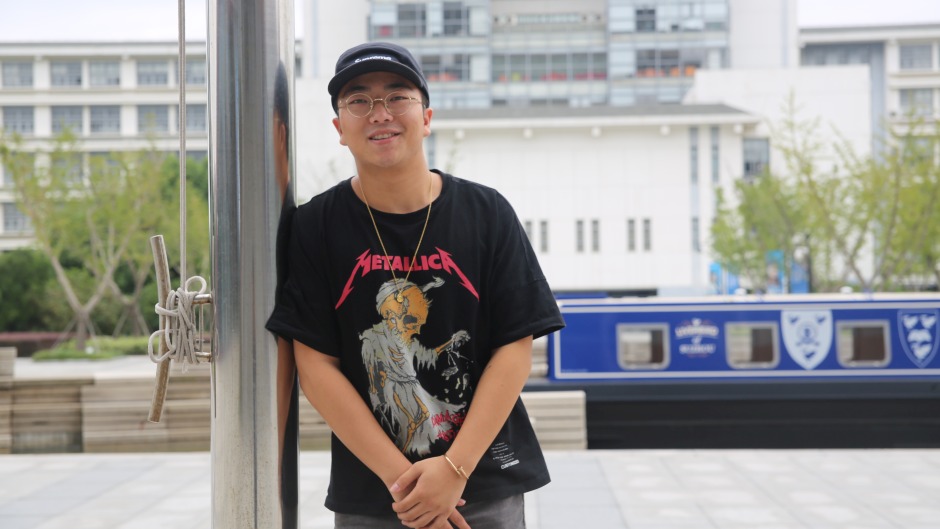 "It was my long-term ambition to come to XJTLU because I wanted to study in an international environment," said Shouxi, 22, from Guiyang, Guizhou province in the southwest of China.
"I don't want to exaggerate but coming to XJTLU really changed my life," he said. "After studying here you feel like you can do anything."
University life and volunteering with AIESEC

Shouxi said that one of the things that makes the experience of studying at XJTLU unique is that students have the freedom to share their ideas and converse with their teachers as equals.
"I've even spoken directly to Professor Xi [executive president of XJTLU] about my ideas," he said. "That kind of interaction is encouraged here, whereas I don't think it happens at all at most universities in China."
He said he met many inspirational people at XJTLU including Professor Youmin Xi:
"Although he's of an older generation he has a young mentality," said Shouxi. "He is very forward-thinking and is always challenging himself, and inspiring others to do the same."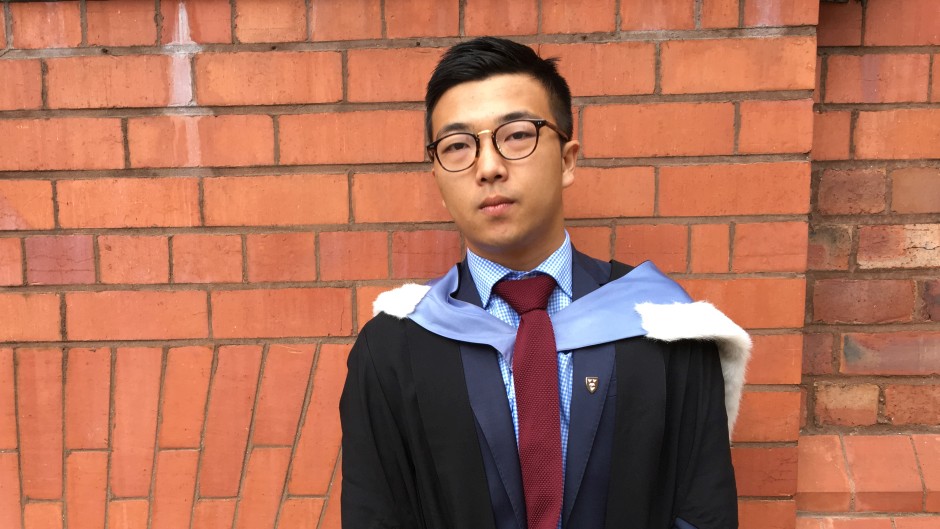 Shouxi met Don Prisno, associate professor in the Department of Public Health, at an activity organised by student volunteering group AIESEC. Don asked Shouxi, who was vice president of marketing for XJTLU's AIESEC group at the time, for advice about organising activities to introduce innovation and entrepreneurship to Year One students. He also invited him to join a panel to discuss how to improve the delivery of lectures for students in Year One.
"I thought it was really rare for a teacher to be asking students for advice," said Shouxi, "and it shows the kind of openness and mutual respect between teachers and students that exists at this University."
He said he found his experiences with AIESEC extremely valuable for his personal development and wants to encourage other students to take part:
"AIESEC shares a lot of the same core philosophies as the University," he said. "It trains students to be confident, to see the possibilities in their lives and to realise their potential. You can end up doing things you never imagined even in your wildest dreams."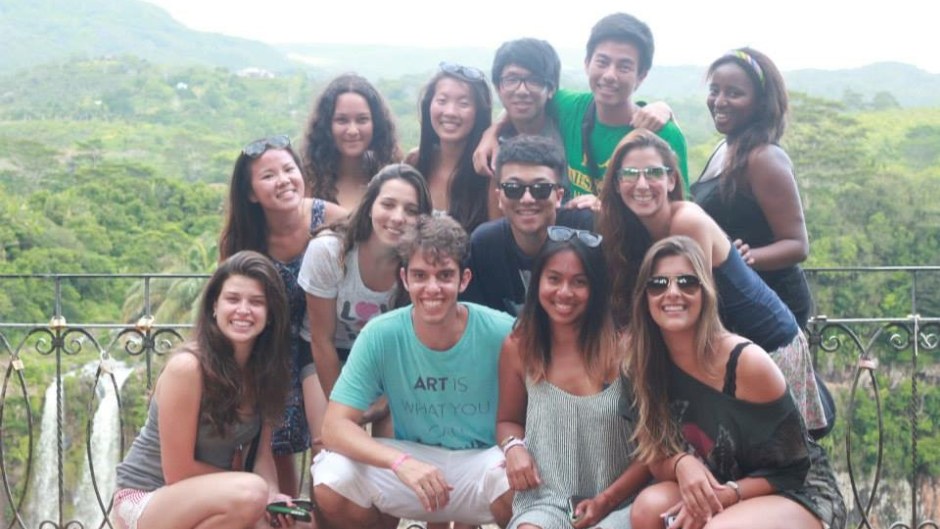 During his first year of study, Shouxi took part in a volunteer project in Mauritius through AIESEC teaching Chinese to primary school children who have disabilities. Twenty student volunteers from several countries took part.
"It was quite challenging because the children's first language is French, but I had to teach them how to speak Chinese using English," said Shouxi.
"I did experience some culture shock. What I'd seen in movies didn't reflect the reality of the situation in Mauritius," he continued. "But I made a lot of new friends. I was surprised to find that teenagers in other countries can have such similar mentalities to my own.
"Before the trip to Mauritius, I thought that people from other countries were totally different to Chinese people, but I actually found that we're the same. After I came back, whomever I met whether they were from Australia or Mongolia, it was easier to make friends with them. I had mentally become a global citizen," said Shouxi.
"I think AIESEC is an important organisation for delivering the University's key concept of global citizenship through real, lived experience. It's particularly valuable for Year One students to help them open their minds," he said.
A journey of self-discovery
Having completed his undergraduate degree at the University of Liverpool, UK, through the 2+2 study route, Shouxi has over the past several months been working at the Shanghai offices of advertising agency Ogilvy & Mather as a data analyst while applying for masters programmes.
He is positive about the BSc Information Management and Information Systems programme offered by International Business School Suzhou at XJTLU and the knowledge and skills he gained from it:
"It's a popular area of study with good job prospects for graduates," he said. "It combines knowledge from the worlds of business and technology. We learned about finance, accounting, corporate finance and marketing, but also about coding, software development, and website design."
Having gained more study and life experience, Shouxi has decided to pursue a career in marketing:
"I realised I'm a creative person," he says. "I don't like doing mundane tasks. I like 'connecting the dots' and coming up with innovative solutions to problems.
"When I was younger I didn't know this about myself, but during my time at XJTLU I realised I like creative thinking. This University helped me to discover myself," said Shouxi.
Johns Hopkins University in Baltimore, Maryland, where Shouxi has been accepted onto a masters programme, is ranked the 13th best university in the U.S. and the 13th best in the world according to the Times Higher Education World University Rankings 2018.
photography and reporting by Danny Abbasi; edited by Jacqueline Bánki