A student team from Xi'an Jiaotong-Liverpool University has won two prizes in the first National Rural Planning Competition for College Students Majoring in Urban and Rural Planning.
The team was comprised of four Year Four students from the Department of Urban Planning and Design, Shengxi Xin, Xiang Zhou, Yannan Luo, Siyu Lu and two postgraduate students Qi Wang studying MSc Urban Planning and Mengchuan Liu studying MSc Urban Design.
Under the guidance of Dr Sheng Zhong (pictured below first row third from the right), Dr Yiwen Wang (pictured below first row first from the left) and Dr Christian Nolf (pictured below last row second from the right) the team's proposal won both first prize and the Best Research Award.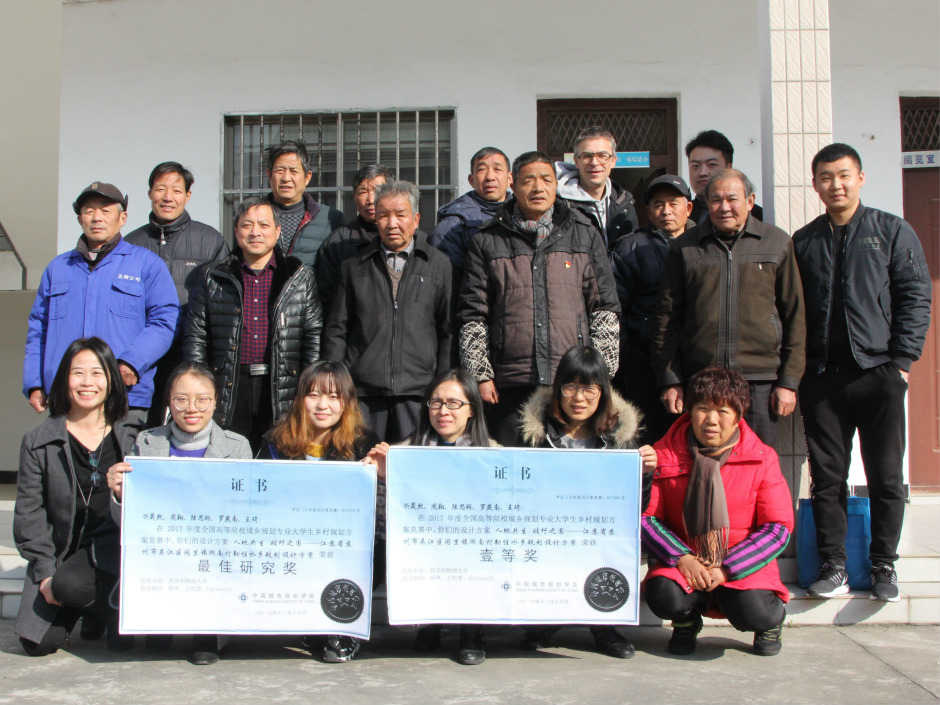 They chose Hunan village located in Tongli, Suzhou to investigate the relationship between people and the environment and this stood out from the 136 projects across 60 universities in China.
The National Rural Planning Competition is organised by the Urban Planning Society of China. It aims to develop the new national urbanisation strategy of China and implement the strategy of rural revitalisation put forward in the 19th National Congress of the Communist Party of China.
The XJTLU student team have worked on the on-site survey since last summer vacation and used the approach of participatory planning to understand the thoughts, concerns and future visions of local residents.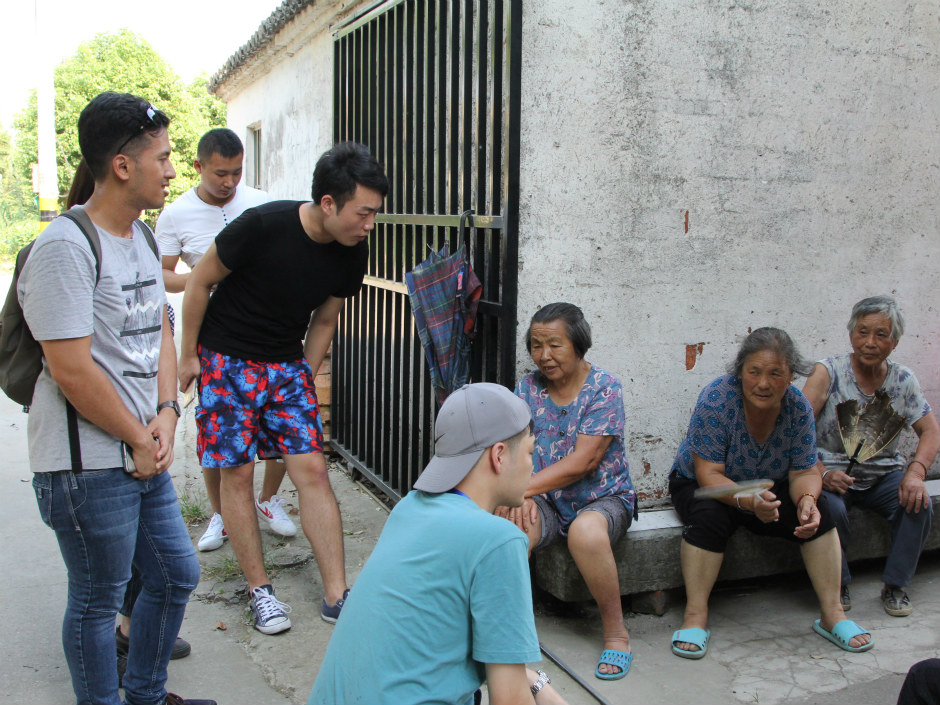 Under the guidance of Dr Christian Nolf, the team explored the typical polder, pond and paddy field system of the village and region. Adapting it to modern principles of constructed wetland, it can serve for environmental purification, flood control and simultaneously increase the local economy with more sustainable modes of agriculture.
Detailing the process, Qi Wang said: "We made a preliminary proposal based on the opinions we collected from residents about the village development. We introduced and explained our plan to them and collected their feedback which we used to further improve our plan."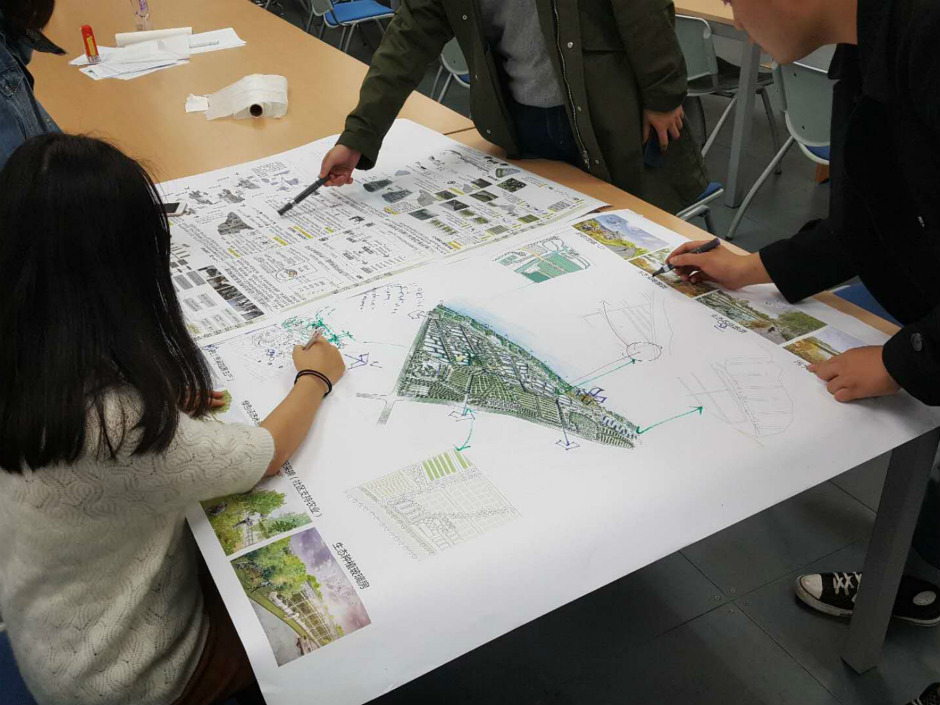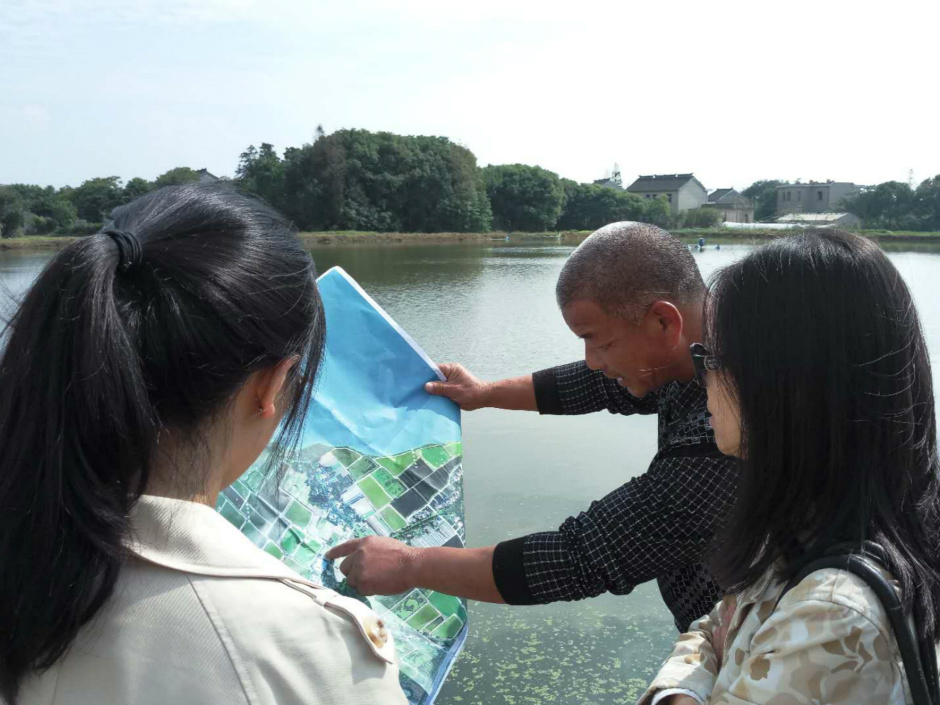 Dr Yiwen Wang said: "Winning this national award is proof that our teaching programmes have effectively addressed real-world planning issues in China and empowered our students to develop their contextualised approaches from a global perspective of best practice to tackle these local issues."
"It is rewarding to see our students apply the principle of 'think global, act local' and successfully win recognition of the Chinese judging panel that China needs a new approach to managing its vast countryside," added Dr Wang.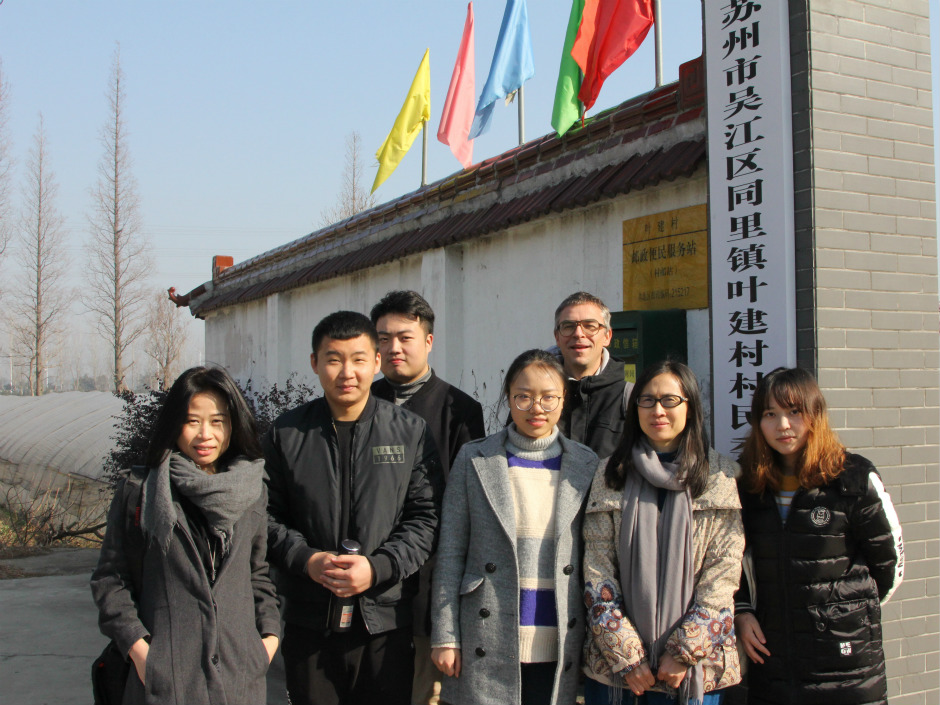 Dr Zhong spoke informally with a key competition organiser after the award ceremony and said: "According to the organiser, strong research components, logical thinking and true rural perspectives helped the XJTLU team stand out from the rest."
"This competition was also a good demonstration of research-led teaching at XJTLU. China is currently promoting the educational reform of planning programme and I believe that the exploration in innovative teaching that XJTLU and the Department of Urban Planning and Design has made will play a positive catalyst role for this," she added.
By Luyun Shi; photos provided by the Department of Urban Planning and Design
Translation by Guojuan Wang; edited by Jacqueline Bánki