Staff and students from the Department of Urban Planning and Design at Xi'an Jiaotong-Liverpool University organised an international joint studio to investigate the future of Zhenze water town, south of Suzhou.
The studio was a collaboration with UNESCO WHITR-AP, Shanghai, The University of Westminster, UK, and Tongji University, and involved 40 XJTLU students from the BA Urban Planning and Design and MSc Urban Design programmes, as well as 12 students and four tutors from Tongji and Westminster, and experts from UNESCO WHITR-AP.
"Zhenze is an ancient water town undergoing a radical transformation in social-demographic, economic, and environmental dimensions," explained said Dr Christian Nolf, who co-organised the studio with Dr Chia-Lin Chen.
"The aim of this studio is to document the ongoing transformation, identify problems and challenges, reflect critically about the planning vision and options, and to develop alternative visions and strategies for Zhenze in the 21st Century," said Christian.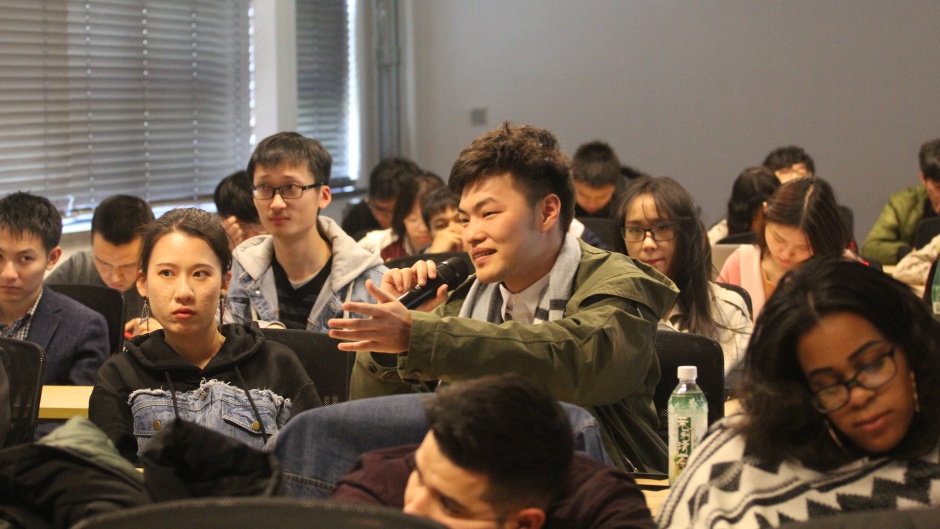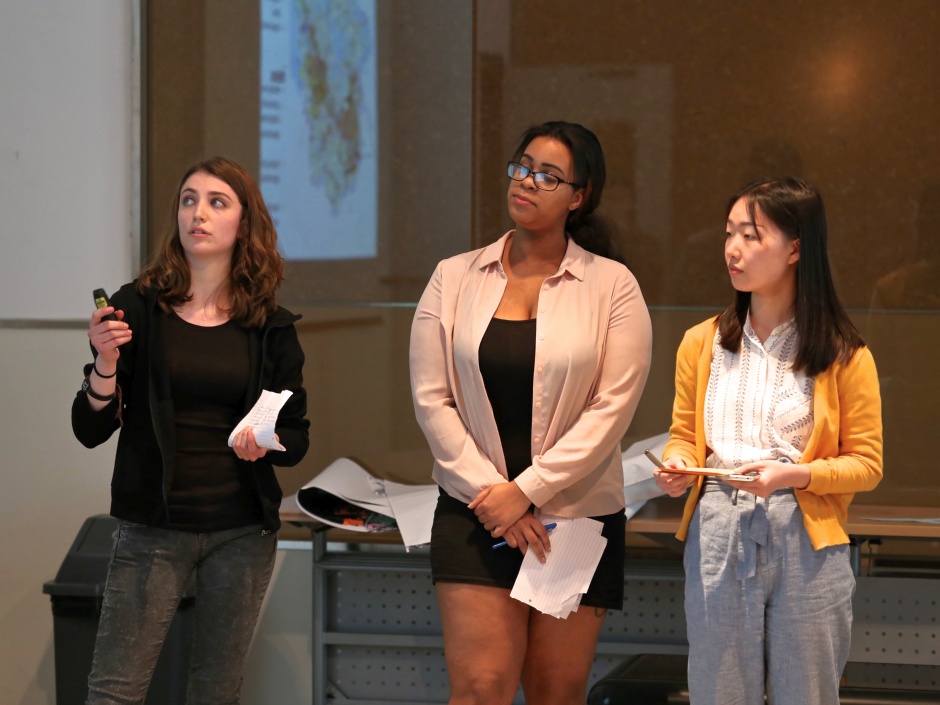 above: XJTLU students presented in Shanghai their analysis of Zhenze to WHITR-AP and Westminster students and staff; Westminster and XJTLU students presented ideas for the future of Zhenze at the end of the 5-days workshop in Suzhou.
The students, working in eight teams, investigated the area from different perspectives following Unesco Guidelines. They produced short video documentaries that were presented to their tutors, and then to international students and experts in Shanghai. There was then a five-day intensive workshop to devise possible scenarios for the future of Zhenze.
Finally, the ideas of the scenarios were developed by XJTLU students through detailed urban design explorations and implementation strategies such as actions, policy, phasing, governance, and financial mechanisms.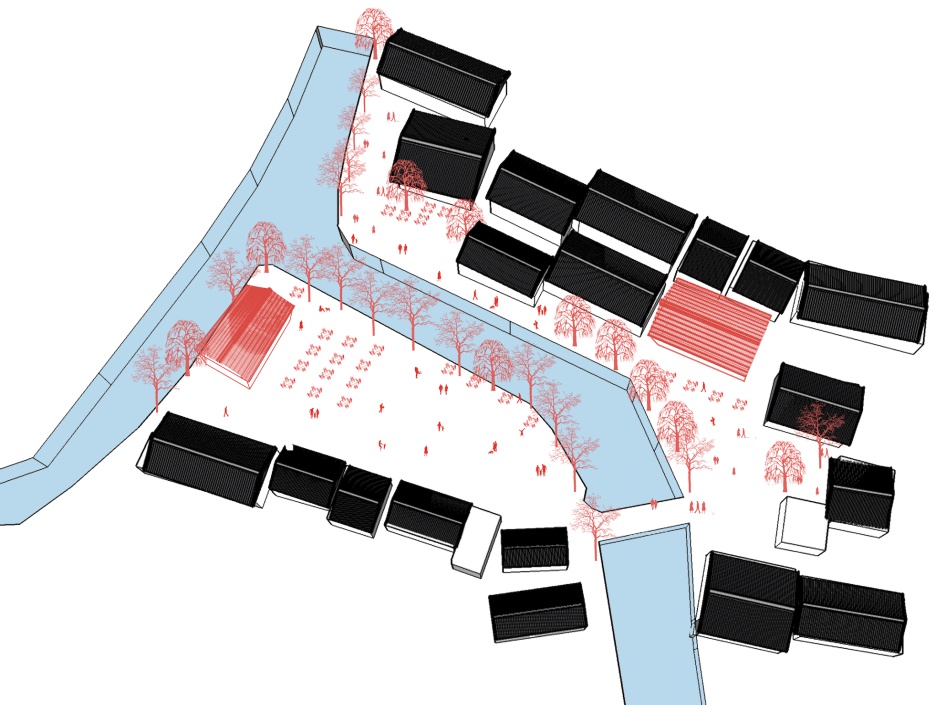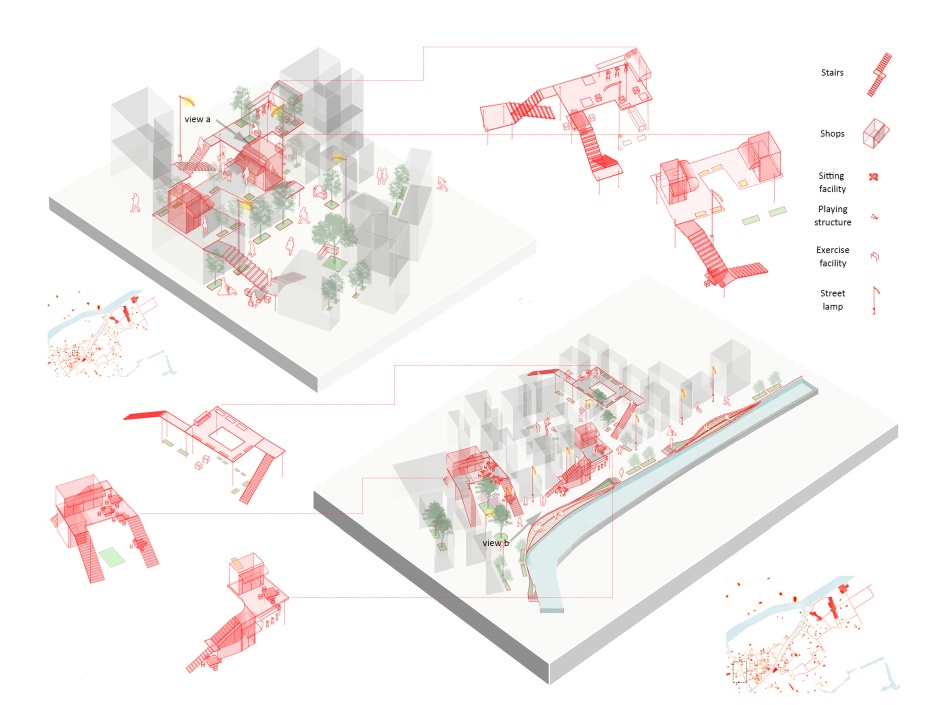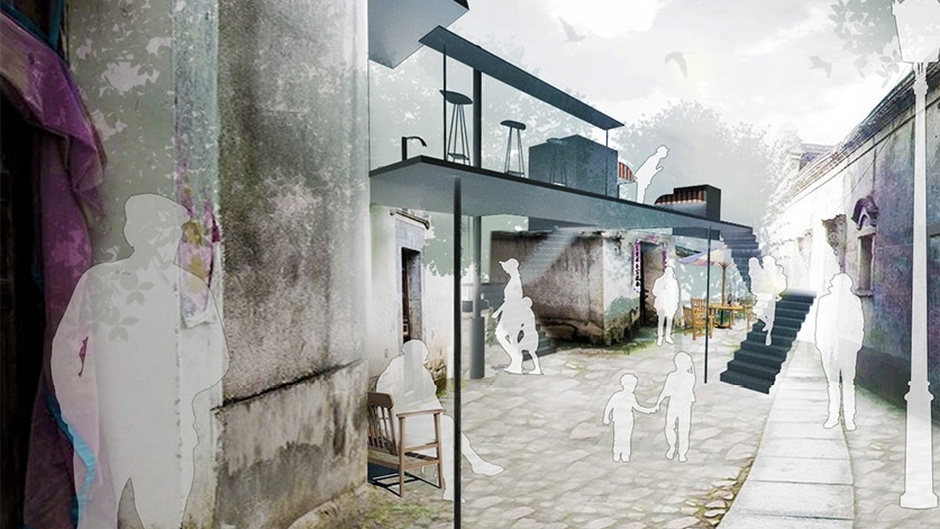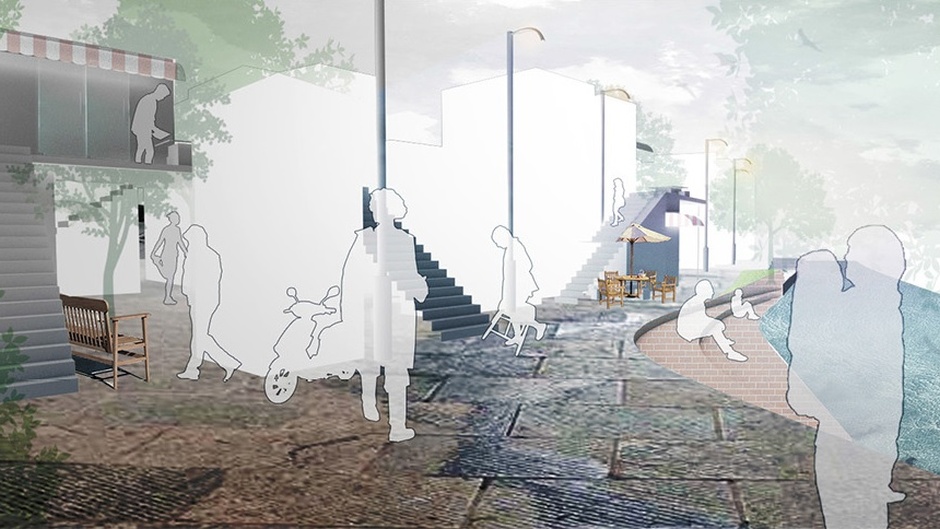 above: proposals for the reconfiguration of Zhenze public space by Xiang Zhou and Feiran Xu
"We believe this joint-studio addressed many objectives of the university: internationalisation, student-centered learning and teaching, cross-disciplinary (urban planning and urban design) and inter-generational (UG and PG) approach, engaging with the local context and stakeholders, and addressing rural-urban linkages" said Dr Chia-Lin Chen.
Results of the studio will be compiled and summarised into a report to be presented to the local authorities of Zhenze in September. The whole studio will also be the focus of a conference to be held in Zhejiang, and scientific papers will be written in collaboration with the external participants.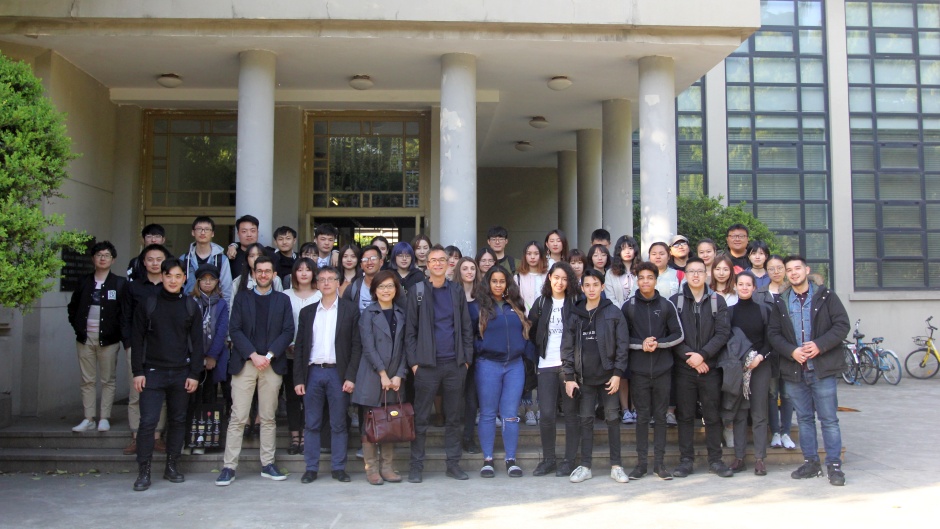 above: group photo taken at the end of the first seminar in Shanghai.
By Danny Abbasi; photos and video provided by the Department of Urban Planning and Design