Nearly 2000 new graduates celebrated their academic success with Suzhou's landmark Gate of the Orient building lighting up in their honour during the 2018 Xi'an Jiaotong-Liverpool University graduation ceremonies this week.
XJTLU is the first university in China to send a message of congratulations to its graduates on the iconic building.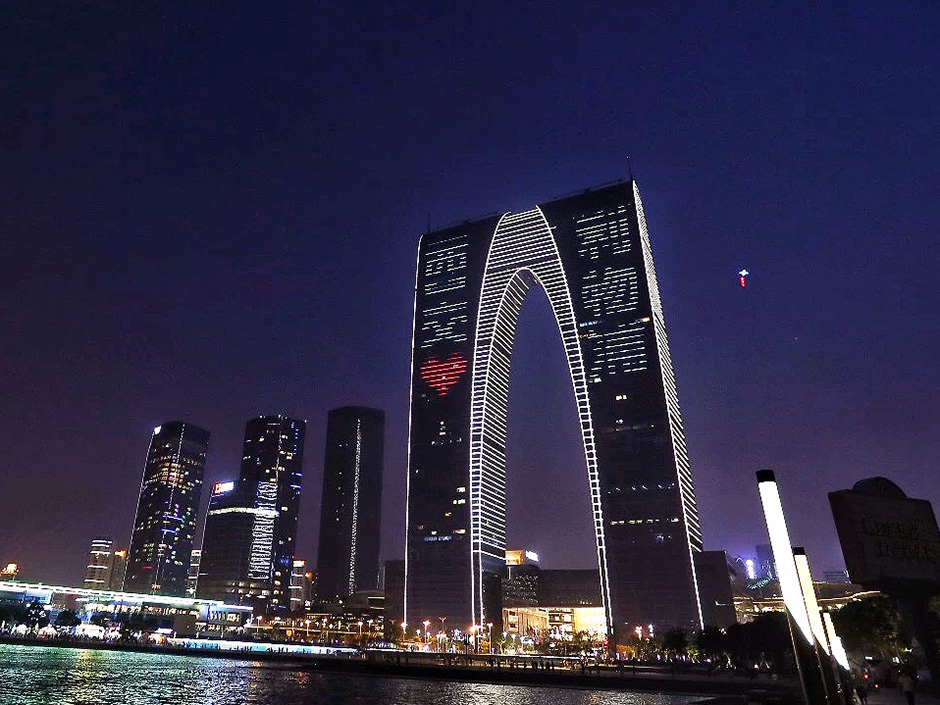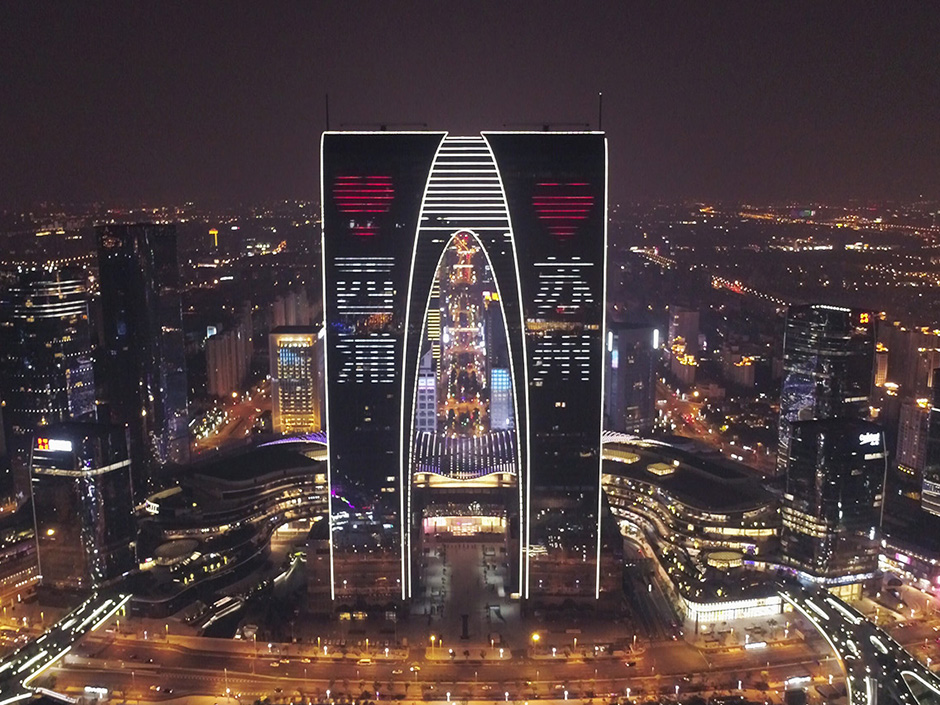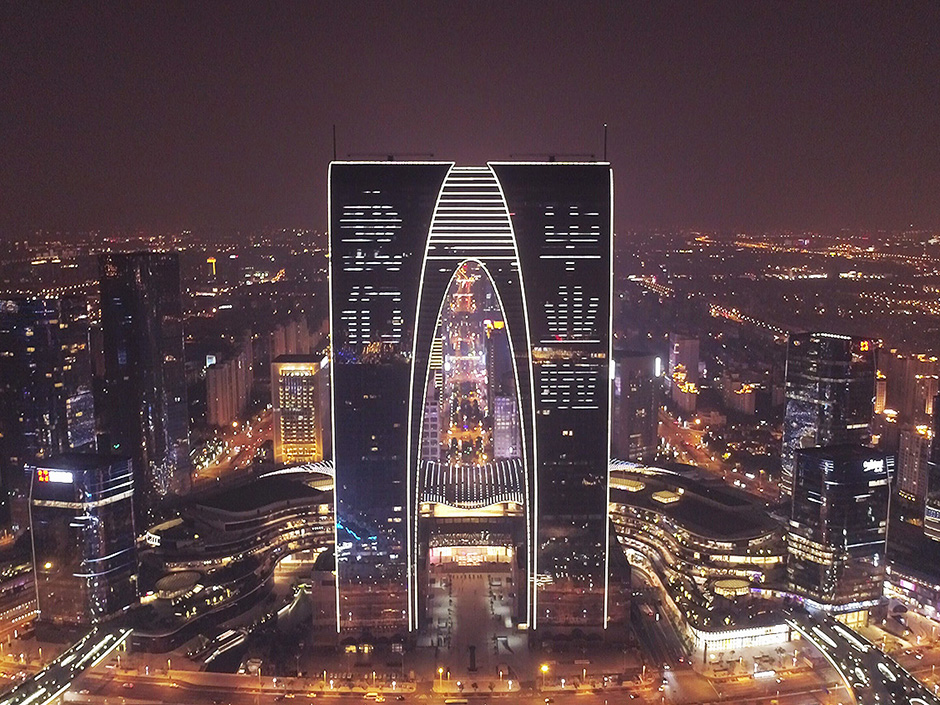 Graduates expressed their excitement and appreciation by sharing photos and sending comments on social media platforms.
Mina Zhang, a graduate from the Department of English, expressed her well wishes to XJTLU and the Department, encouraging them continue to grow and develop.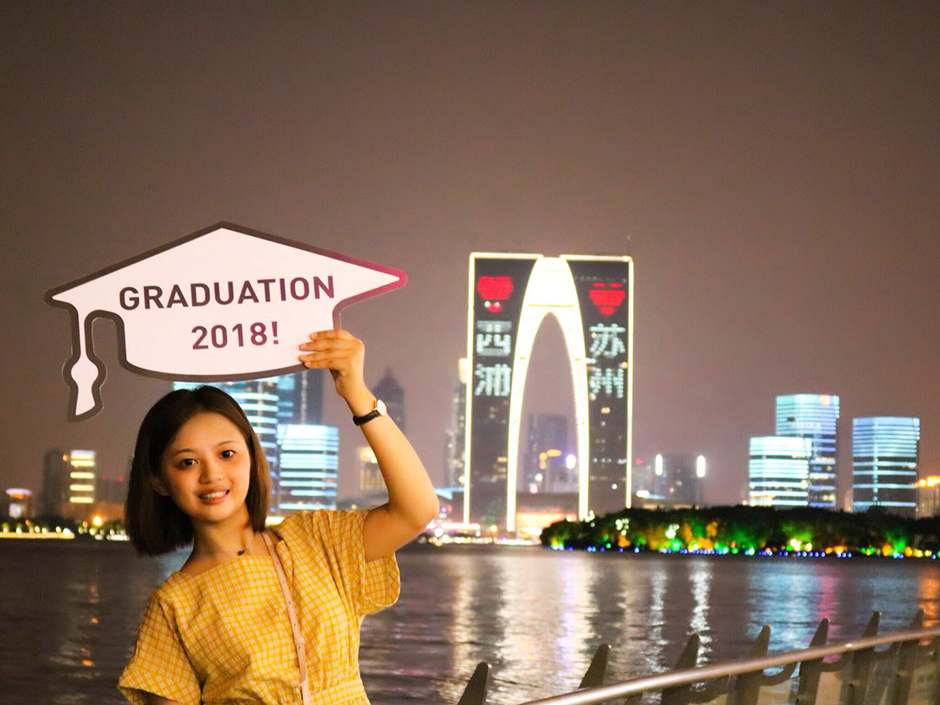 (Photo provided by: Mina Zhang)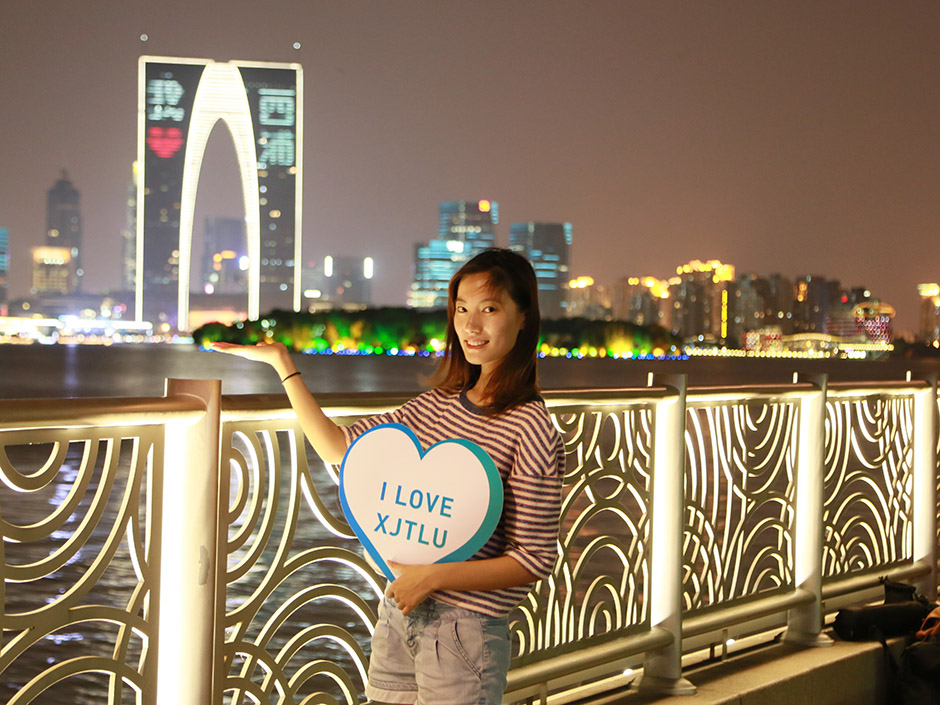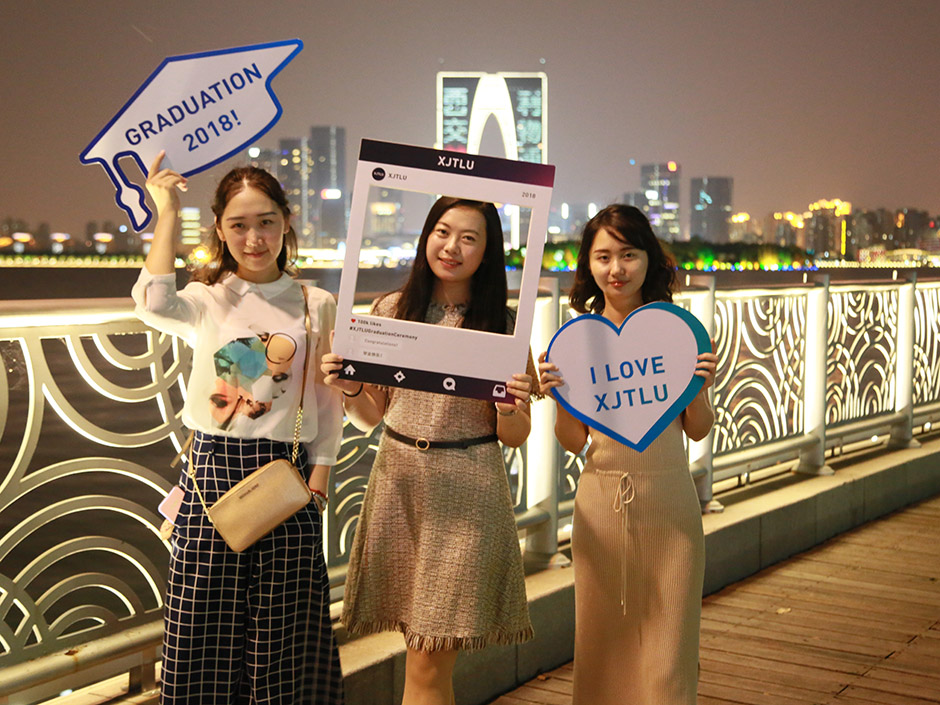 In addition to the students, parents took the opportunity to express their gratitude to XJTLU. Username 'Huniu's mother' said: "My daughter experienced excellent educational concepts, management models and teaching resources here. We are so lucky that we have chosen XJTLU."
Username 'Canghai Sangtai' cheered for XJTLU and his son, saying, "The lights on The Gate of the Orient represent the bright future of XJTLU and its graduates. I hope my son can remember what he learned here and realise his dream."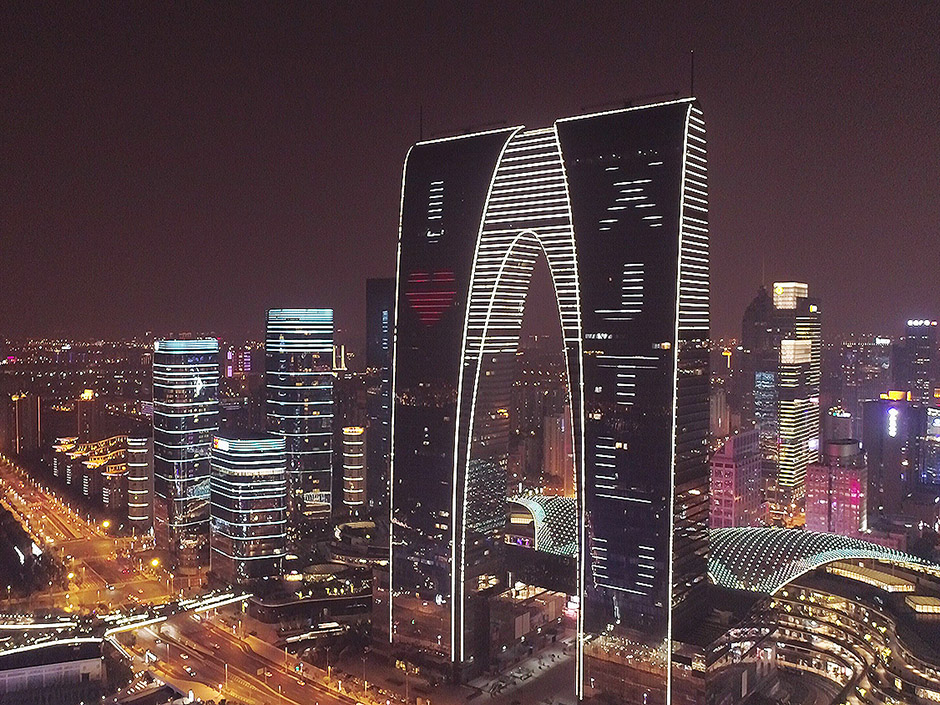 Translated by Qiuchen Hu, edited by Rosanna Galvin
Photos and video by University Marketing and Communications