More than 299 new postgraduate students and visiting students from 14 different countries joined the community at Xi'an Jiaotong-Liverpool University's International Business School Suzhou this month.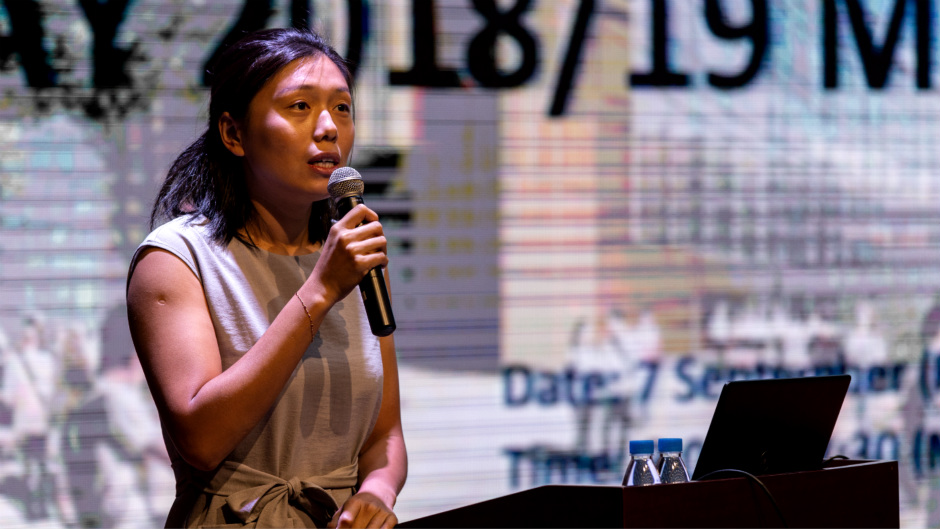 They were welcomed with an information session during which they had the opportunity to meet programme directors and deputy directors. Postgraduate Programme Director Dr Wu Yingying (pictured above) hosted the event, and introduced the programme director and deputy director for each programme.
Professor Hossam Ismail, acting dean of IBSS, introduced the Business School to the students:
"We have moved to our new building on XJTLU's South Campus and achieved accreditation from EQUIS this year," he said. "IBSS is the youngest business school in the world to achieve both AACSB and EQUIS accreditation.
"We have teachers of many different nationalities who not only have academic expertise, but a lot of practical experience. They teach our students how to apply theory to practice."
Professor Hossam (pictured above) mentioned the three distinctive products of IBSS, which are research, teaching and business engagement. He highly recommended students to engage actively with lectures and to interact freely with their teachers.
Dr Bing Wu Berberich (pictured below), associate dean of learning and teaching at IBSS, gave her comments: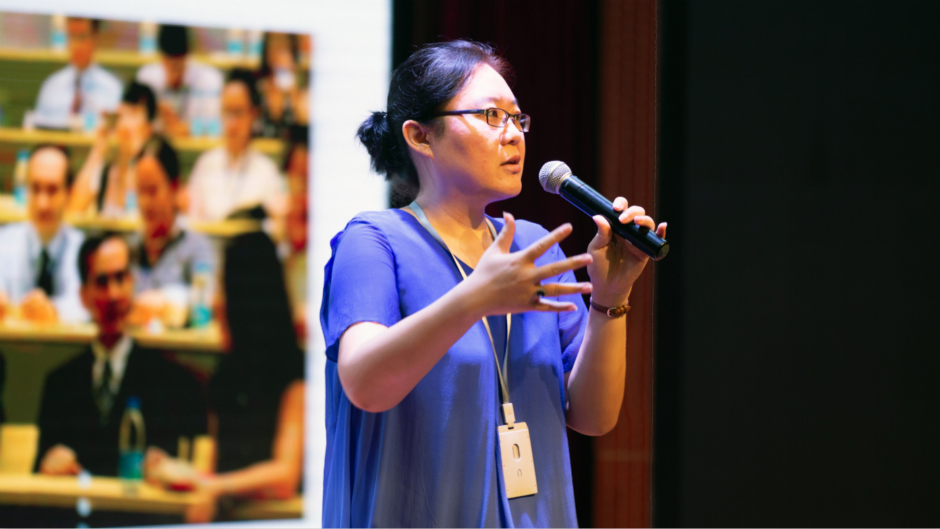 "IBSS facilitates students' development in critical thinking, problem solving, and knowledge expansion," she said. "Meanwhile, we expect students to be responsible for their own learning outcomes. They should engage in thinking and analysis to improve their own learning performance."
IBSS Careers Service Team then gave a presentation on career planning, the guidance service available to new students, and alumni benefits. The team provides students with a range of services including career talks, mock interviews, and career consultancy, aimed at helping students find internship and job opportunities. Students are also provided with an alumni service after graduation.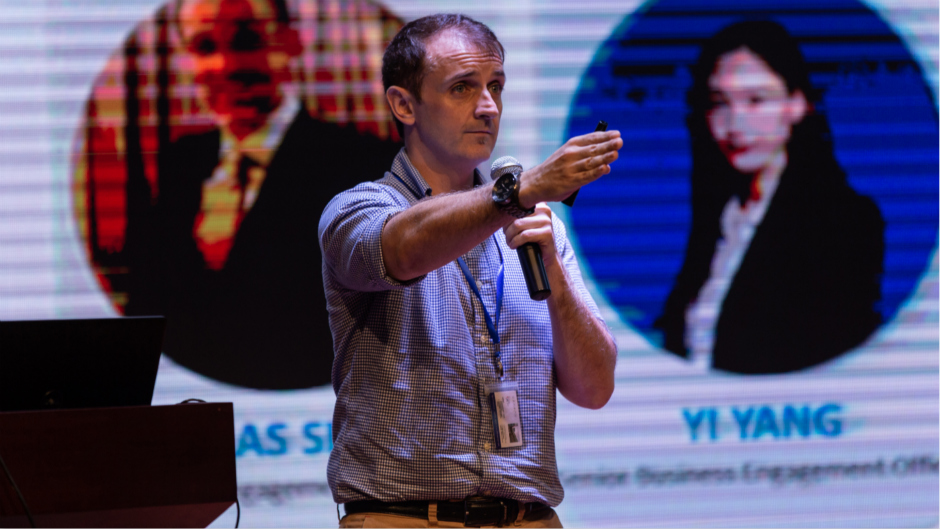 During the afternoon session, postgraduate students from nine different programmes met with their programme directors and deputy directors. The directors introduced the learning tasks and requirements for the next year and a half, and recommended many effective learning methods and practical opportunities. They also discussed options for Additional Learning Activities with the students.
The MSc Business Analytics programme has 24 new students this year. Programme Director Dr Gergely Horvath said: "Given the increasing importance of big data and artificial intelligence to modern finance, marketing, and management, graduates of this programme will certainly be more competitive in the workplace."
Compared to last year, the total number of graduate students enrolled in IBSS has increased by nearly 30%. The numbers of students enrolled on the MSc Economics and Finance and Msc Investment Management programmes have nearly doubled compared to last year. In addition, the number of enrolled students in the MSc Management programme has increased significantly.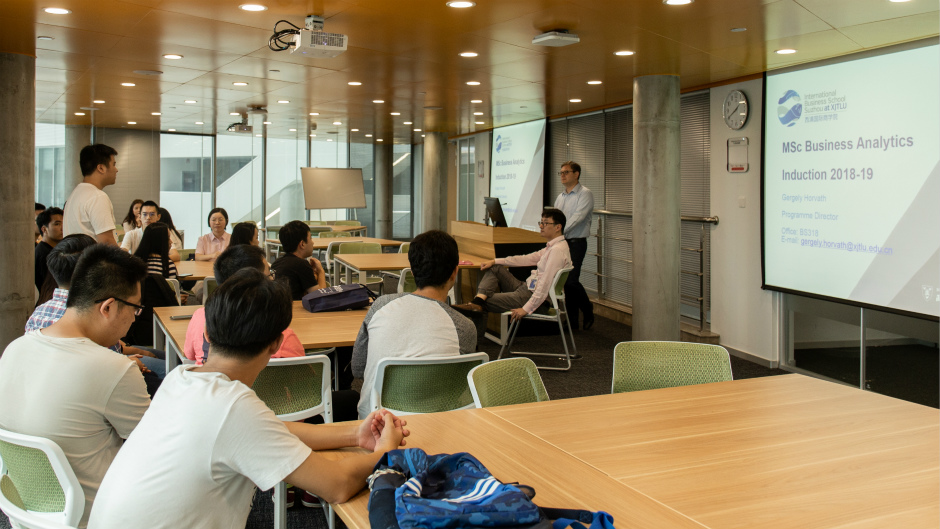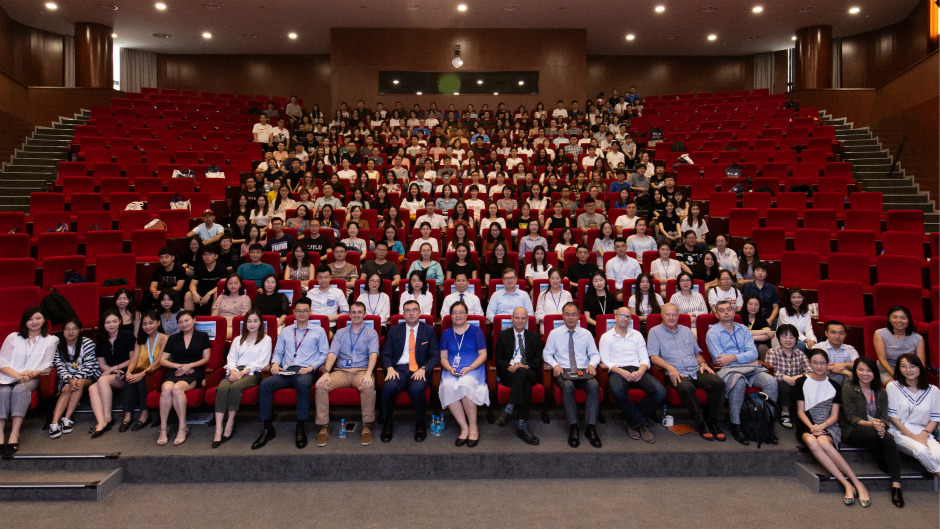 Story and photos provided by International Business School Suzhou;
edited by Danny Abbasi