Students from the Department of Architecture at Xi'an Jiaotong-Liverpool University enhanced their digital architecture visualisation skills in a workshop delivered by FlyingArchitecture and organised by Dr Davide Lombardi.
Based in Brno, Czech Republic, FlyingArchitecture's work is focused on high-end photorealistic imagery, and they have produced architecture visualisations for renowned studios including Zaha Hadid Architects and UNstudio.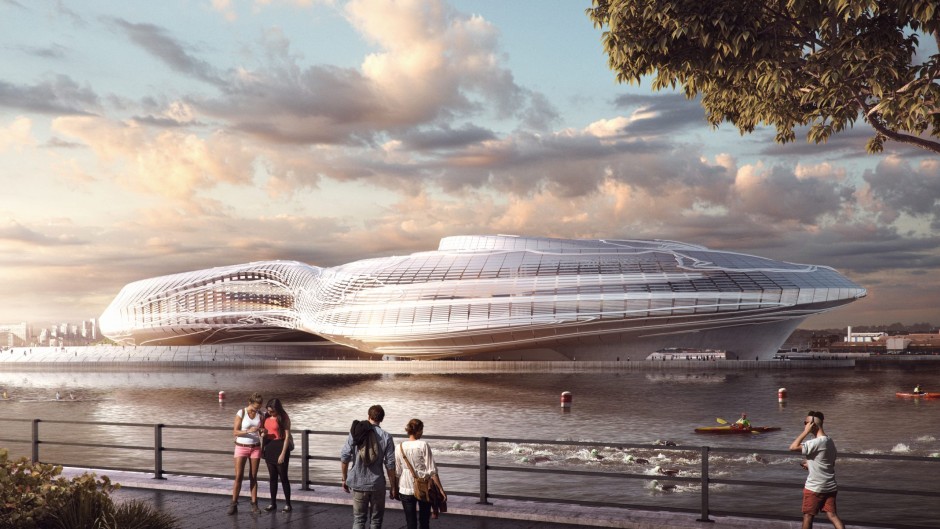 (above: an example of Flying Architecture's work)
For five days, Founder of FlyingArchitecture Matus Nedecky (pictured below, right) and Senior Artist Lukas Filip guided the students through the workflow for creating high-end computer-generated architecture visuals.
Undergraduate and master students were trained in the use of software applications Rhinoceros, V-Ray, and Photoshop. The trainers also introduced the students to plugin RhinoGrow for rendering grass and plants, and 3D material authoring tool Substance Designer.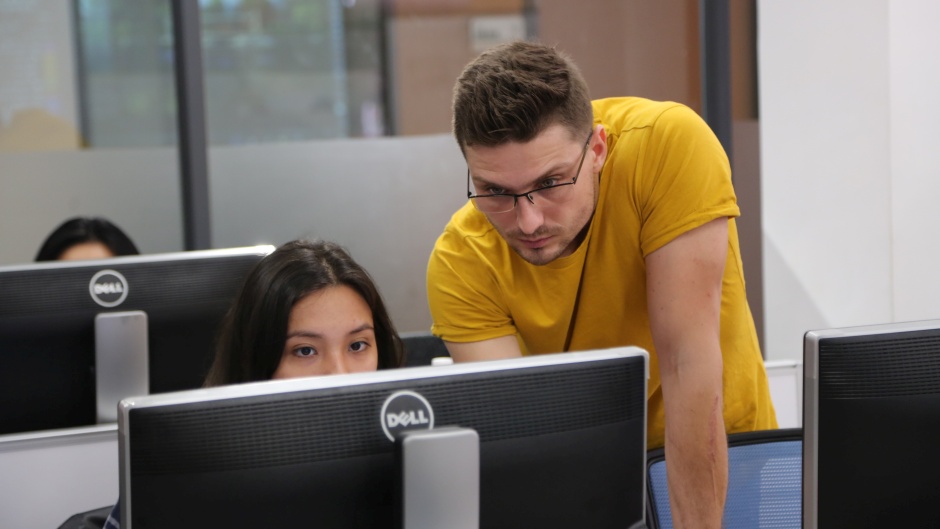 "We provided students with a set of digital resources and detailed lectures about the principles of architecture visualisation," explained Nedecky. "We covered the software workflow, composition, camera setup, and criteria about perspectives."
Year One masters student Wenfeng Xu commented that the workshop leaders showed a great deal of commitment, professionalism, and attention to the detail.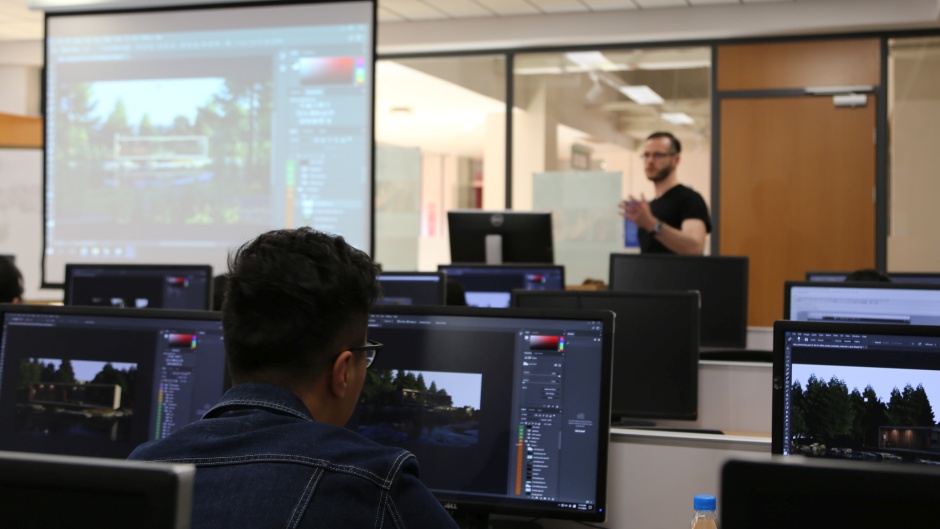 "During the workshop, I recognised the importance of the workflow in the process of rendering, which will be useful in my academic and professional career," said masters student Linhan Huang.
The tutors followed up with the students throughout the week, focusing on their individual needs and interests, and encouraging them to explore and experiment with their visualisations. The results of their work will be projected on the ground floor of the Design Building during the last week of the current semester.
For more information about studying with the Department of Architecture at XJTLU, visit its official webpage.
By Daniela Pico Pérez; photos and editing by Danny Abbasi
Additional image provided by FlyingArchitecture