On January 6th, XJTLU HeXie Management Research Centre was officially established. Professor Youmin Xi, Executive President of XJTLU who proposed HeXie Management Theory together with Dr. Yimin Ding, Vice President of XJTLU inaugurated the Centre. In addition, Dr. Xiaojun Zhang, Dean of the Institute of Leadership and Education Advanced Development (ILEAD) delivered a speech.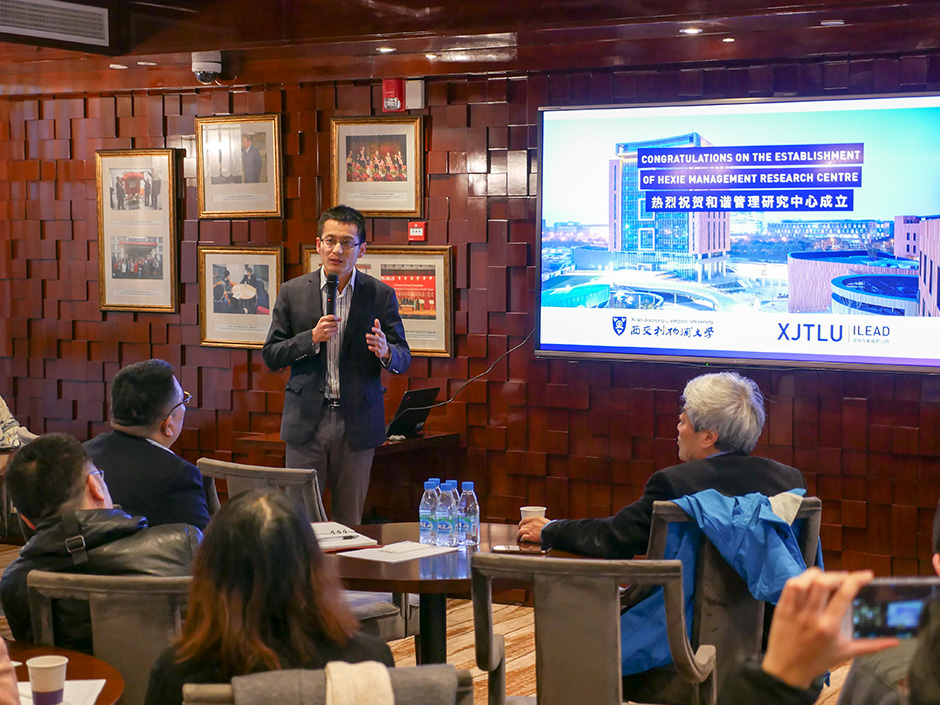 It is reported that the Centre is affiliated with the ILEAD of XJTLU. It was established to promote the development of HeXie Management Theory and its applications in economic and social development. It is also aimed to interact closely with the XJTLU New Era Development Research Institute to serve the society at the same time.
Prof. Xi introduced that the Centre would provide theoretical support to the XJTLU management framework as well as social services, education and social development.
Prof. Xi proposed HeXie Theory in 1987 and expanded it into the HeXie Management Theory. After more than 30 years development, it has formed a theoretical framework including the key concepts of HeXie Theme, He Principles, Xie Principles and the coupling of He and Xie principles, which provides a theoretical basis for systematically solving challenges in organizational and social management.
"I think the establishment of HeXie Management Research Centre is of great significance, because people in this era lack a set of intellectual and methodology frameworks that can integrate the East and the West wisdom. Thus, HeXie Management Theory can function as a bridge to help us clarify a lot of things." Prof. Xi said.
XJTLU hopes the establishment of HeXie Management Research Centre can gather experts and scholars who have conducted studies on HeXie management from home and abroad, so they can jointly promote the research on HeXie management. Through integrating the wisdom of the East and the West, connecting history and future development, bridging the gap between theory and practice, breeding innovation and leading minds and building development and management theory, it would provide the ideological impetus to help the development of human society.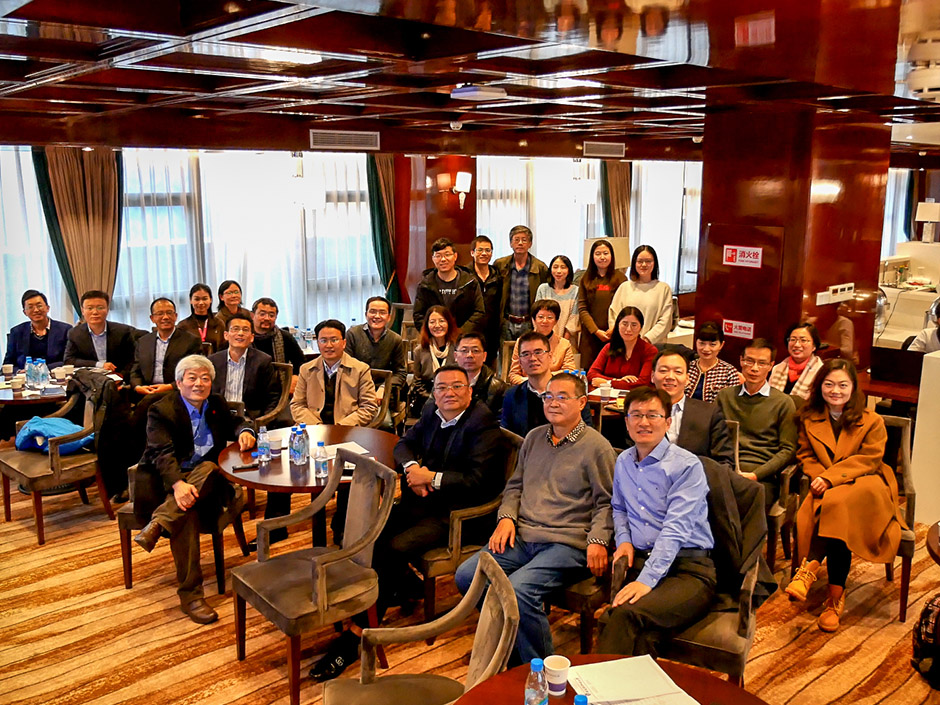 After the opening ceremony, an academic seminar on HeXie management was held, during which nearly 30 scholars from prestigious institutions including Shanghai Jiao Tong University, Xi'an Jiaotong University, Shenzhen University and Dongbei University of Finance and Economics shared their research insights on HeXie management. Additionally, the positioning, structure and development of XJTLU HeXie Management Research Centre were also discussed.