The 7th XIPU Dialogue was held at Xi'an Jiaotong-Liverpool University on March 12, discussing the theme of cross-strait relations between the Chinese mainland and China's Taiwan Region.
Head of the XIPU Institution, Professor Zhiyue Bo, introduced the theme to the audience, which included XJTLU staff and students, as well as representatives of the management committee of the Dushu Lake Science and Education Innovation District and Soochow University.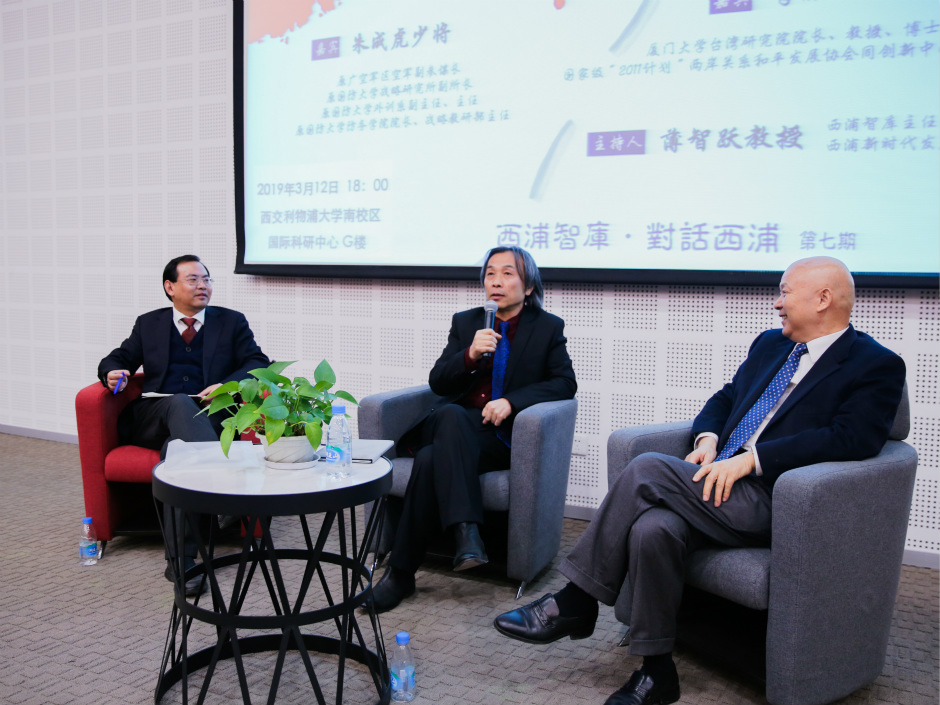 Major General Chenghu Zhu, former Deputy Director of Strategic Research Institute at National Defence University of People's Liberation Army, and Professor Peng Li (pictured below, first from left), Director of Taiwan Research Institute at Xiamen University both spoke at the event.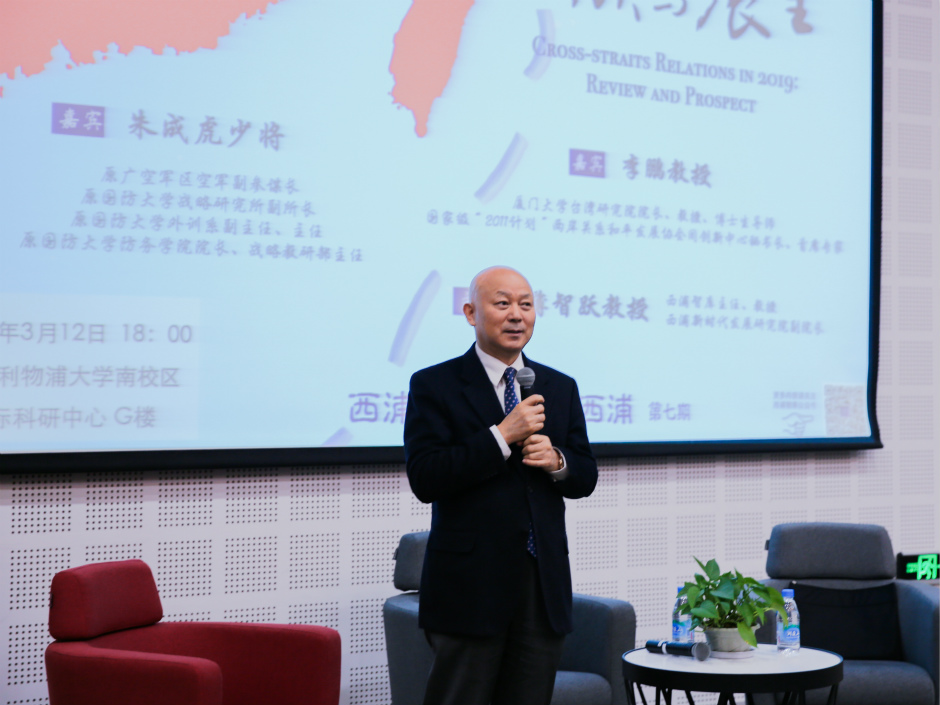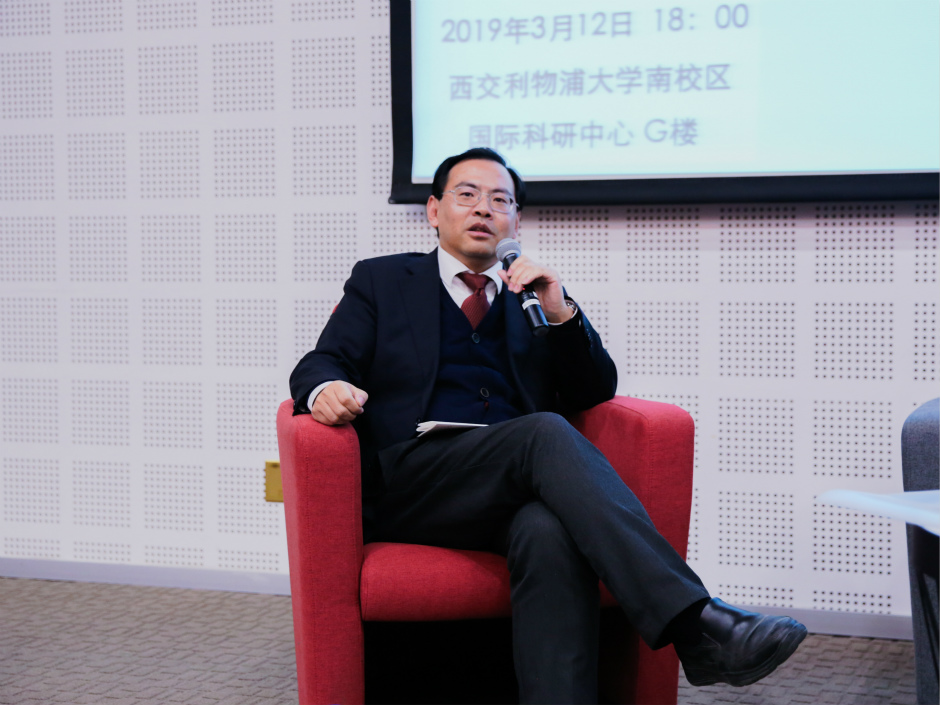 Discussions focussed on the changes and new directions of cross-strait relations against the backdrop of the changing Sino-US relations and the Belt and Road Initiative.
The XIPU Dialogue sessions are hosted by the XIPU Institution at XJTLU. Founded in 2017, the Institution is jointly funded by XJTLU, the People's Government of Suzhou Municipality and Suzhou Industrial Park (SIP). Its purpose is to boost the transformation and upgrading of Suzhou and SIP, to promote local brands to the world, and to enhance the integration of Yangtze River Delta.
The XIPU Dialogue is one of a number of events and initiatives run by the Institution. For more information on the XIPU Institution, go to their website.
By Rosanna Galvin; photos by Hang Yang