A team of Xi'an Jiaotong-Liverpool University students have published a book showcasing the achievements and lives of female architects in China, with a launch event taking place on March 30 in Shanghai.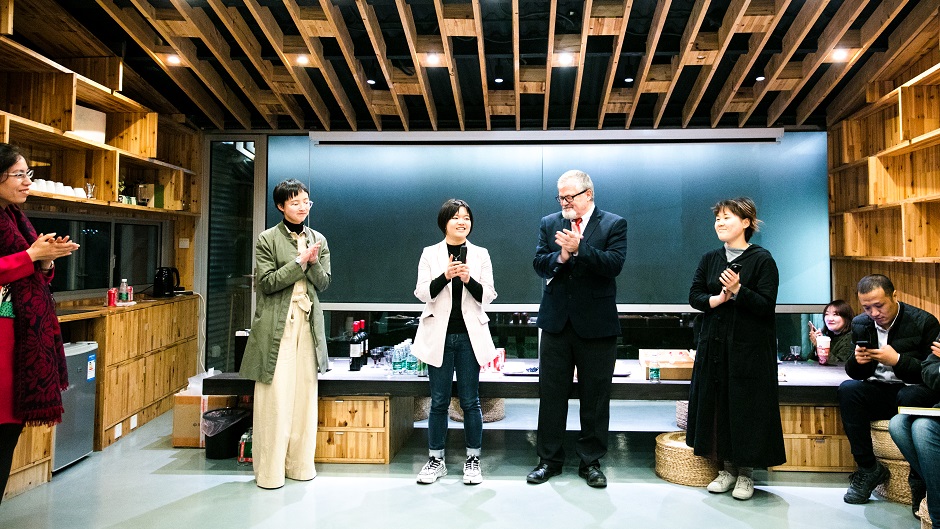 Printed by leading international publisher Thames & Hudson, the book New Chinese Architecture: Twenty Women Building the Future is the result of a project by a 15-strong editorial team of undergraduate architecture students at XJTLU, led by Austin Williams.
Williams, an honorary research fellow at XJTLU and senior lecturer at the Kingston School of Art, worked with the students to interview 20 Chinese female architects and then wrote up their stories to share with the world.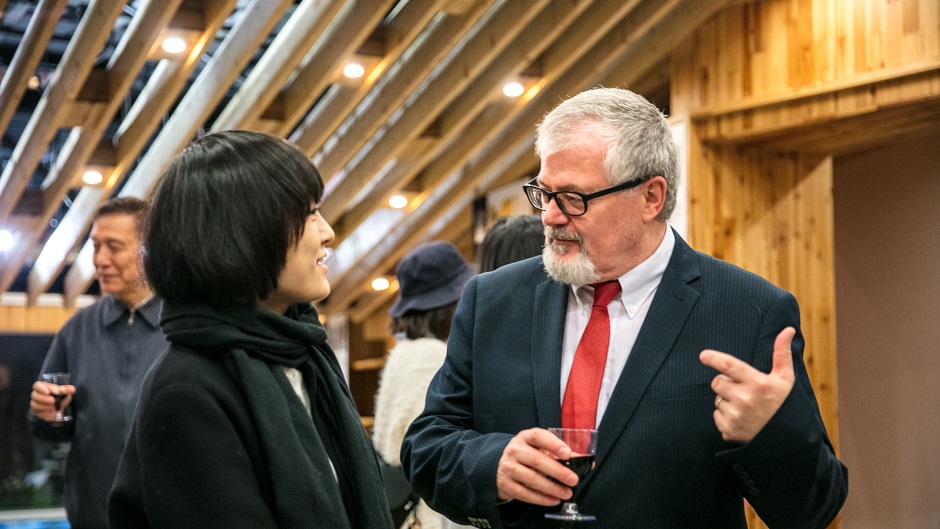 Speaking at the launch event, Williams (above, right) said the book is not a coffee table piece but a vibrant collection of stories that cover all aspects of human life.
"These are the stories of the people who have put Chinese architecture on the map," he said.
"While their practices vary greatly – from residential to commercial, small-scale to mega, and urban to rural developments – all of them have made a considerable impact on the national scene.
"The book is a celebration of the work of these Chinese architects, who are engaging with traditions and international trends to deliver projects that demonstrate the miracle of Chinese development."
The book features profiles of each architect, exploring their paths to success, their inspirations, and the challenges of working and designing in China.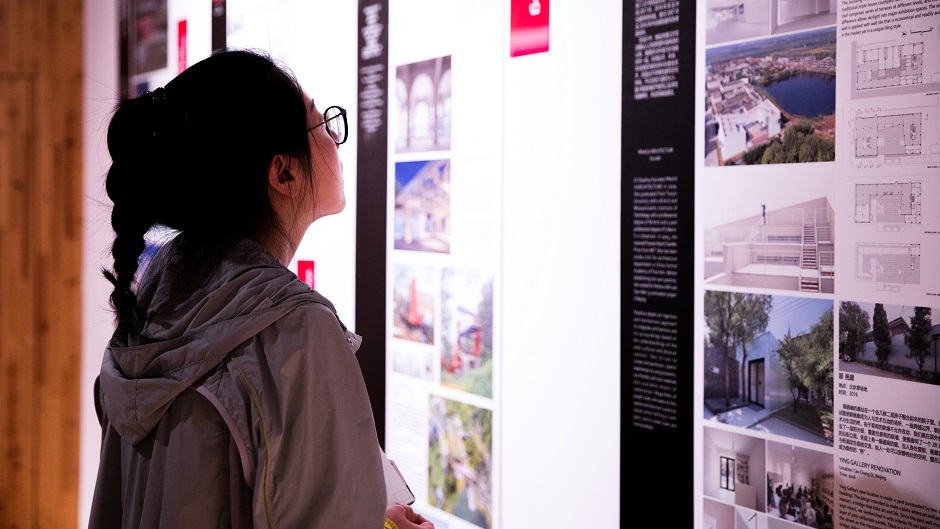 The stories were brought to life through an exhibition of the same name, which is on now until April 6 at the TM Studio in the West Bund arts area of Shanghai.
Curated by XJTLU Year Four student Dai Yiqing and XJTLU alumna Wei Kuang, the exhibition features displays on each of the 20 architects in the book.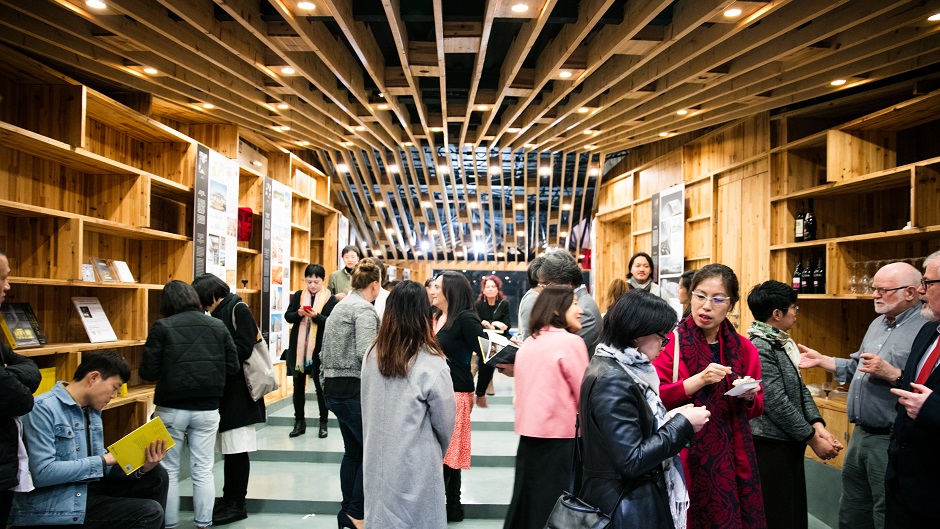 Williams commended the all-female student team from the XJTLU Department of Architecture who worked on the project across a number of years.
"I cannot stress enough the amazing dedication to this task and the rigorous work carried out by undergraduate students at XJTLU," he said.
"They have effectively created a major international book title and this exhibition is a culmination of their brilliant efforts."
For more information on the new book New Chinese Architecture: Twenty Women Building the Future, go to the Thames & Hudson website.
By Rosanna Galvin, photos by Hang Yang