This has been a semester of "firsts" for many students and instructors as they navigated the rapid move to the online environment. These "firsts" include some new ways to assess how well students have met learning outcomes.
Therefore, Xi'an Jiaotong-Liverpool University instructors worked diligently to ensure students have been prepared for new types of assessments, have the tools they need, and are being assessed as appropriately as always.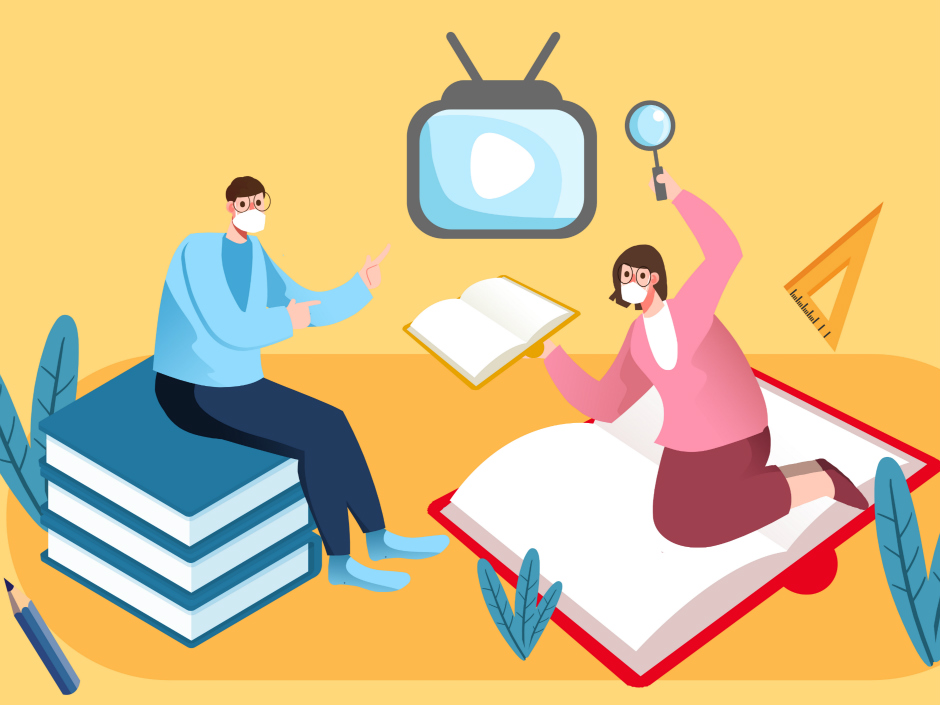 The biggest change in the assessments for the Java Programming for Financial Mathematics module taught by Dr Thomas Selig was switching the final exam to open book, he said.
"Because students will have access to all their learning materials, the exam questions have been changed to more open-ended or essay-type questions," said Dr Selig, of the Department of Computer Science and Software Engineering.
"While it may seem easier to be able to do an exam at home, these types of test can actually present more of a challenge as they tend to test higher level analytical abilities such as critical thinking and reflection."
Consequently, he spent time ensuring students are ready for this type of exam.
"I imagine most of our students are not used to open book exams, and preparations are quite different," he said.
"They need to make sure they have all their materials well-organised, and know where to access specific items."
"In addition, taking an exam from home is not the same as taking it on-site," he added. "At home, there may be added distractions, especially for students not living on their own, for instance."
"As such, I held a mock-exam in conditions that mimic the planned final exam, to get students used to the new type of exam question and to prepare them for the specific circumstances of taking an exam from home."
Dylan Ford of the School of Film and TV Arts needed to solve technology challenges that applied to both teaching and assessment for his Sonic Arts and Sound Design for Digital Media module.
In the module, students learn how to create sound and process sound design for digital media, such as that for radio advertisements, games, television shows, films, podcasts, etc.
"On campus, we ensure that all the computers the students use for the module have the same specifications, and the software installed is standardised across all machines. Students also have access to professional grade hardware for audio playback," explained Ford.
"With students learning at home, they have different computers and consumer grade audio hardware, which creates a significant degree of complexity when selecting the appropriate technologies to be used by students enrolled within the module."
Ford researched and participated in online forums to learn about possible software tools that students could use at home. He found a free version of a software tool favoured in the industry that has most of the main features required for the work in the course.
"While I had originally planned that the students would design sound for an animation, the free version did not allow for working with video," Ford said.
"Therefore, they are creating a radio advert instead, which actually allowed the students to be more creative in some ways, as the sound design would not have the constraints of synchronising with the moving images within an animation," Ford said.
Adapting to ever changing technology is something film students need to be able to do anyway, Ford said. In this case the change was to use simpler, and, in most cases, consumer-grade technologies. However, that same adaptability will be needed both as technology advances and as graduates are contracted for different productions with varying budget restrictions, he noted.
A key element of teaching filmmaking is helping students develop cognitive and critical thinking skills, which are independent of the technologies being used, he said. This semester's assessments are testing those abilities, along with lessons on how to be resourceful – invaluable skills for students and industry professionals alike.
"We are assessing the students' ability to plan for this production, use the skills they have learned, use the tools they have access to, and then reflect back on the production as a whole, perhaps on what they could have done better, and perhaps on what worked surprisingly well under the circumstances," Ford said.
In Part One of this series, we heard about the assessment methods used this semester by Dr Paul Craig of the Department of Computer Science and Software Engineering, Dr Juan Carlos Dall'Asta of the Department of Architecture + Design and Dr Graham Dawson of the Department of Chemistry.
By Huatian Jin, Tamara Kaup, Wenzhen Li and Yi Qian