The Department of Urban Planning and Design at XJTLU is excited to welcome new faculty members. With their various experiences, they make an excellent addition to the existing team. Having them on board, the Department is able to further improve the teaching quality, expand the faculty capacity, and provide excellent education for its undergraduate and postgraduate programmes in urban planning and design.
Professor in Urban Planning and Design
Director of Research
Suzhou Industrial Park International Academic Leading Talent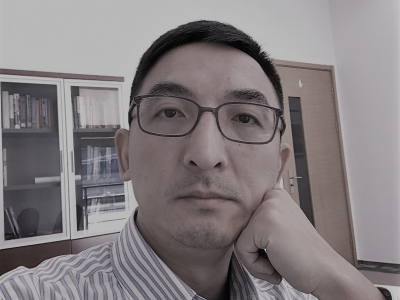 Joined XJTLU since:
Fall 2019
Modules taught:
CDE 203 Networks and Cities (primarily about urban transport)
CDE 102 Contemporary Planning Practice in Western Europe and North America
Professional experience:
I collaborate extensively with environmental and health scientists, engineers as well as designers in order to answer real-world policy questions on cities, the environment and infrastructure. Since obtaining my Ph.D. from Harvard, I have taught first at UCLA, then at Johns Hopkins, before returning to XJTLU. The areas of my teaching include planning, public policy, economics and analytic methods.
I published dozens of peer-reviewed articles as well as reports, proceedings and chapters. Besides academic conferences, I gave invited talks at various research institutions (e.g., the planning departments of Columbia, MIT and USC) and policy organizations.
I consulted for the World Bank, the U.S. Department of Housing and Urban Development, and the City of Beijing, and served as an expert in the World Bank's International Initiative for Impact Evaluation. I received UCLA's Vasa Cube award in undergraduate teaching and my case-based courses were loved by students at Johns Hopkins, where I also led international fieldtrips on China's sustainability and urbanization, attracting tremendous interests from American students.
Research interest:
Public policy and management topics related to a broad range of issues including local and regional economic development, sustainability, inclusiveness, transport and other infrastructure, housing and real estate, environment/energy/resources, public health, urban politics/governance, smart city, etc.
Thoughts on XJTLU:
This is a unique institution in all of Greater China with a huge potential to play an important role in 21st century's higher education.
Words to students:
Steve Jobs once said, "Remembering that you are going to die is the best way I know to avoid the trap of thinking you have something to lose." So, be audacious, be silly, be imperfect, trust yourself and follow your heart (but take your brain with you).
Lecturer of Urban Economics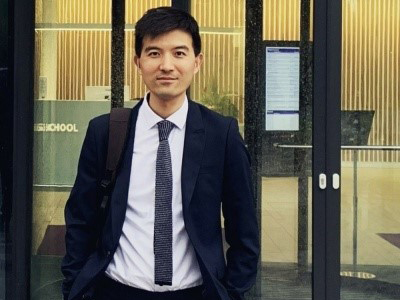 Joined XJTLU since:
September 2019
Modules taught:
CDE105 Urban and Environmental Economics (module leader)
CDE202 Rural Planning (module leader)
CDE311 Planning and Property Management (co-lecturing with Dr. Hyung-Chul Chung, only for S1, 2019-2020)
Professional experience:
I worked as a Research Assistant at Trinity Business School, Trinity College Dublin, Ireland during April 2014 and December 2016. Then I worked as a Postdoctoral Research Fellow at the Munk School of Global Affairs and Public Policy, University of Toronto, Canada during January 2017 and August 2019.
Research interest:
My main research interests include entrepreneurship, innovation, and regional development.
Thoughts on XJTLU:
It's the first international university established in China and has an important role to play in connecting China and the world.
By Yi Qian