The 11th Industrial Advisory Board (IAB) meeting was held in the Department of Civil Engineering at XJTLU on 26th August 2020.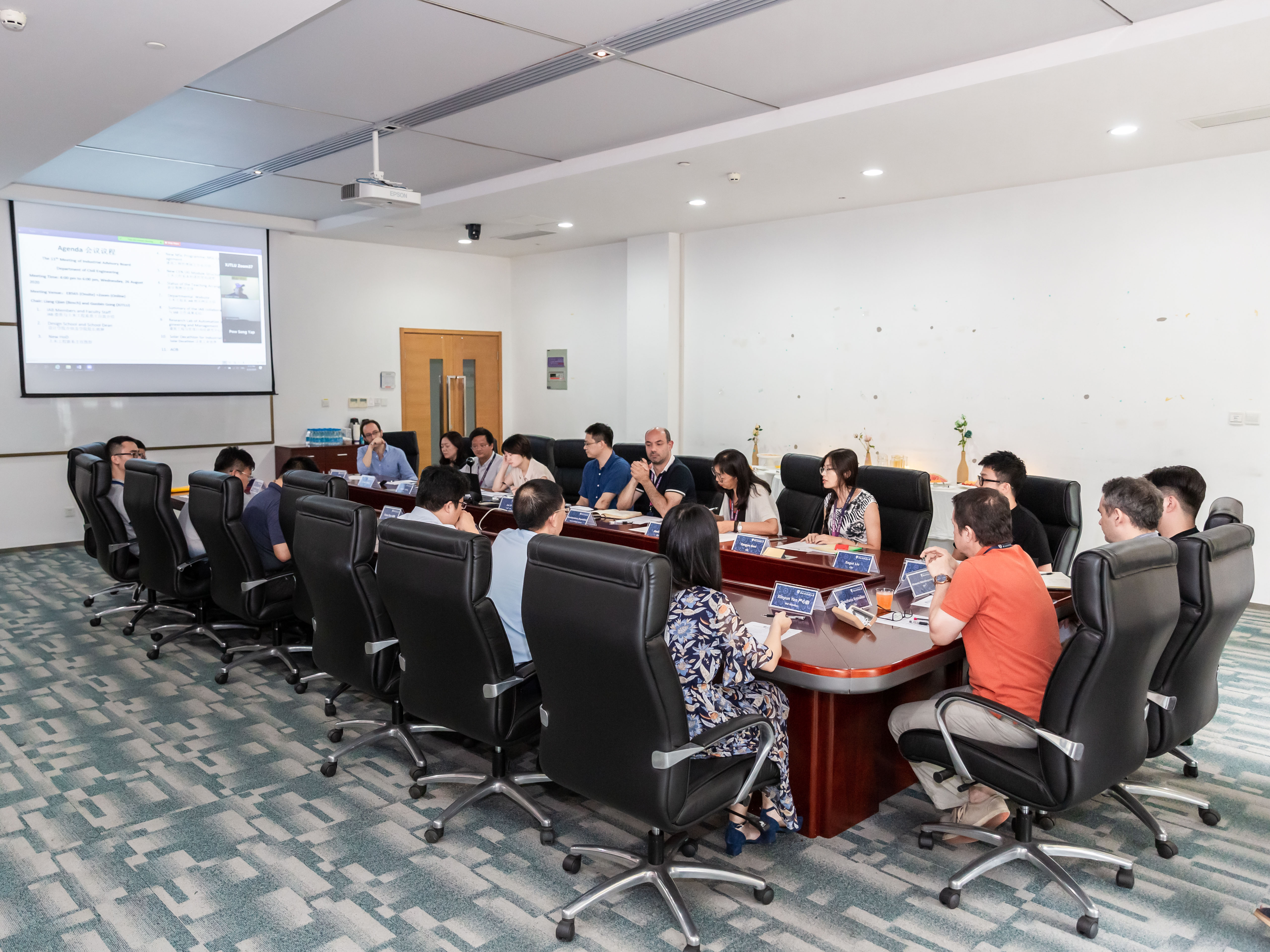 Eleven IAB members, all industry leaders, from various disciplines, joined the meeting together with staff members from the Department and Design School., including two new IAB members, Ms Xinyun Yan (Deputy Director of BIM R&D from Tus-Design Group) and Mr. Zhitao Wang (Senior Manager from Suzhou Tianshi Construction Supervision Co. Ltd).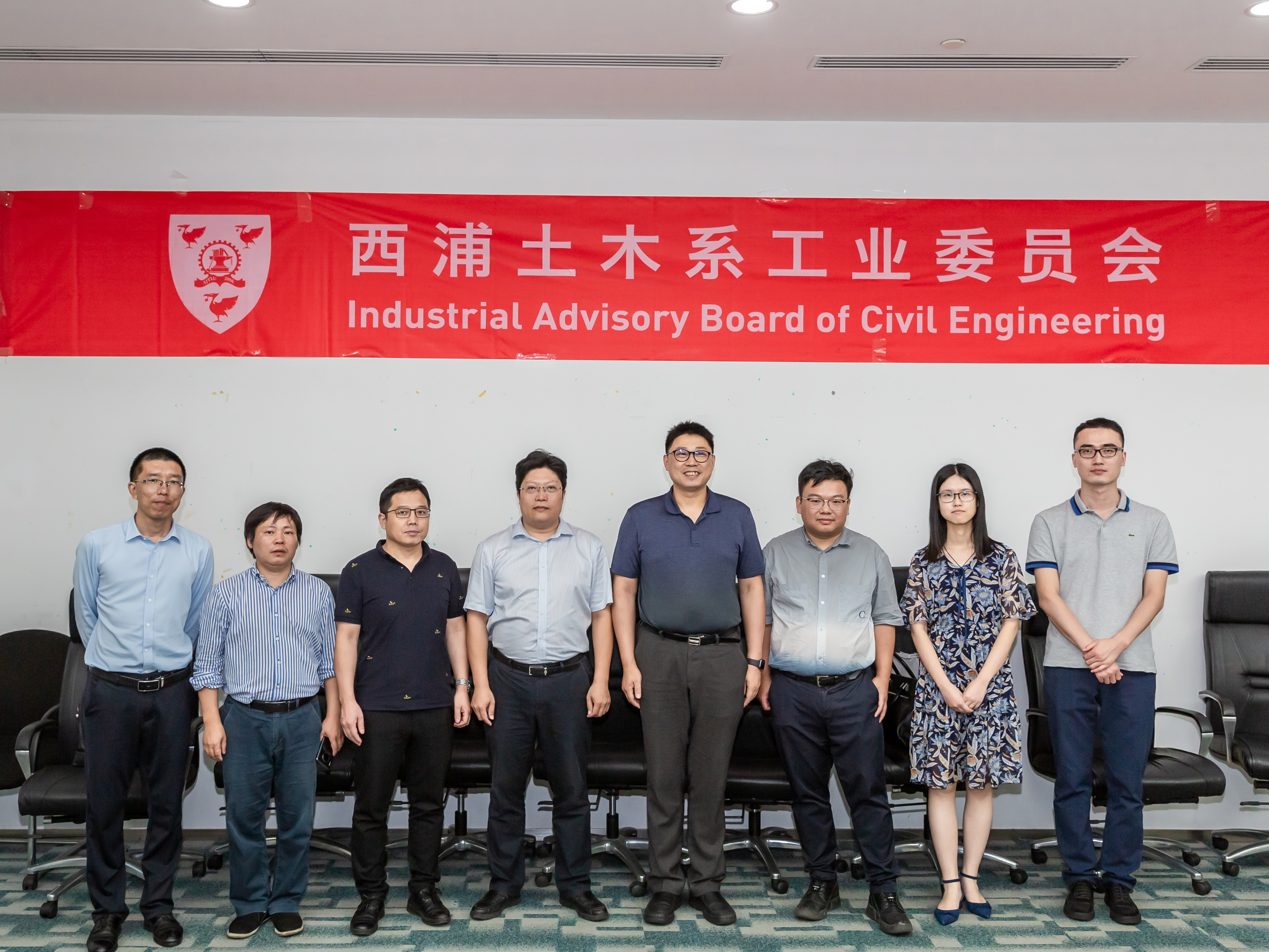 The meeting was chaired by the current IAB Chairman Mr.Liang Qian, Department Manager Coporate Real Estate Realization, Asia Pacific, BOSCH China Investment Ltd. During the meeting, the IAB members and departmental staff discussed the effects of the pandemic on engineering projects in industry and education at XJTLU.
Mr. Qian said: "Everything now comes back to normal although COVID-19 did cause some delay of some industry projects in the early stage. And I am happy to see XJTLU and the Department of Civil Engineering at XJTLU have made great efforts to minimize the pandemic effects on the students' learning by effectively adapting to critical circumstances, as exemplified by online teaching and webinars."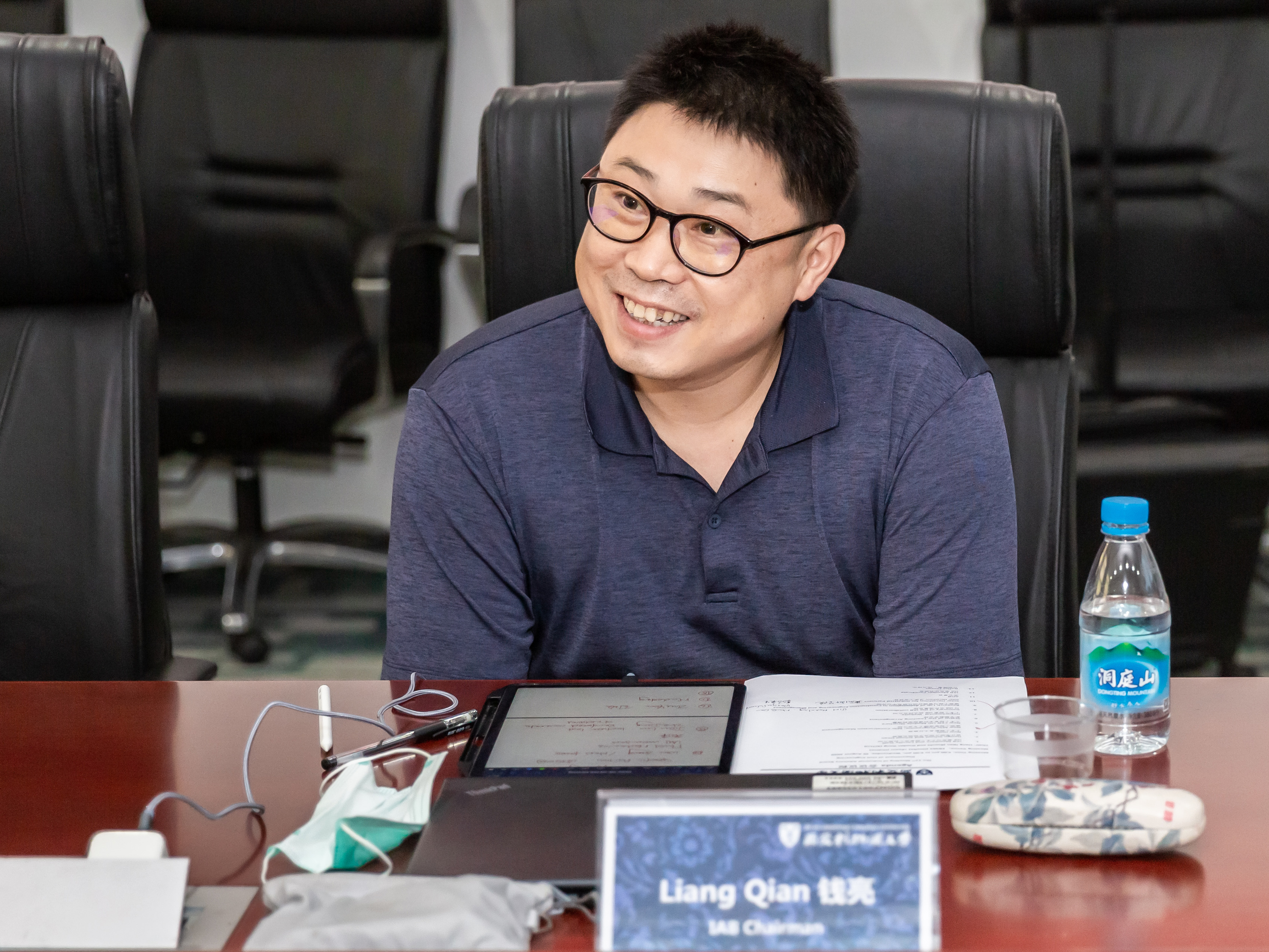 Dr. Konstantinos Papadikis, Dean of Design School at XJTLU, introduced the School: "Founded in 2020 and emerging from the previously established Built Environment Cluster, the Design School is comprised of the Departments of Architecture and Design, Civil Engineering, and Urban Planning and Design. We aspire to become a leading unit in the provision of interdisciplinary built environment education in China and beyond. The mission and vision of the School highlight the significance of multidisciplinary education by integrating knowledge on design, technology, engineering and arts."
Dr. Papadikis would also like to take this opportunity to express his sincere gratitude to the IAB members who have contributed to the Department of Civil Engineering to varied degrees in the past few years. He further added that interaction between the School and Taicang Campus (XJTLU Entrepreneur College: Syntegrative Education base) was ongoing and an IAB at the School level would be under consideration in the future.
Dr. Jun Xia, new Head of Department of Civil Engineering at XJTLU, said: "The Department is expanding in terms of both the number of programmes and number of students, especially Master and PhD students. The Department has been continuously doing very well in attracting internal and external funding and has a strong record of publications. The Department will continue its research strength while exploring new possibilities in e.g. automation in construction and advanced materials among many others. During the pandemic period, five new faculty members have been appointed with more to join in the near future. I look forward to more active engagement with IAB members and working with them."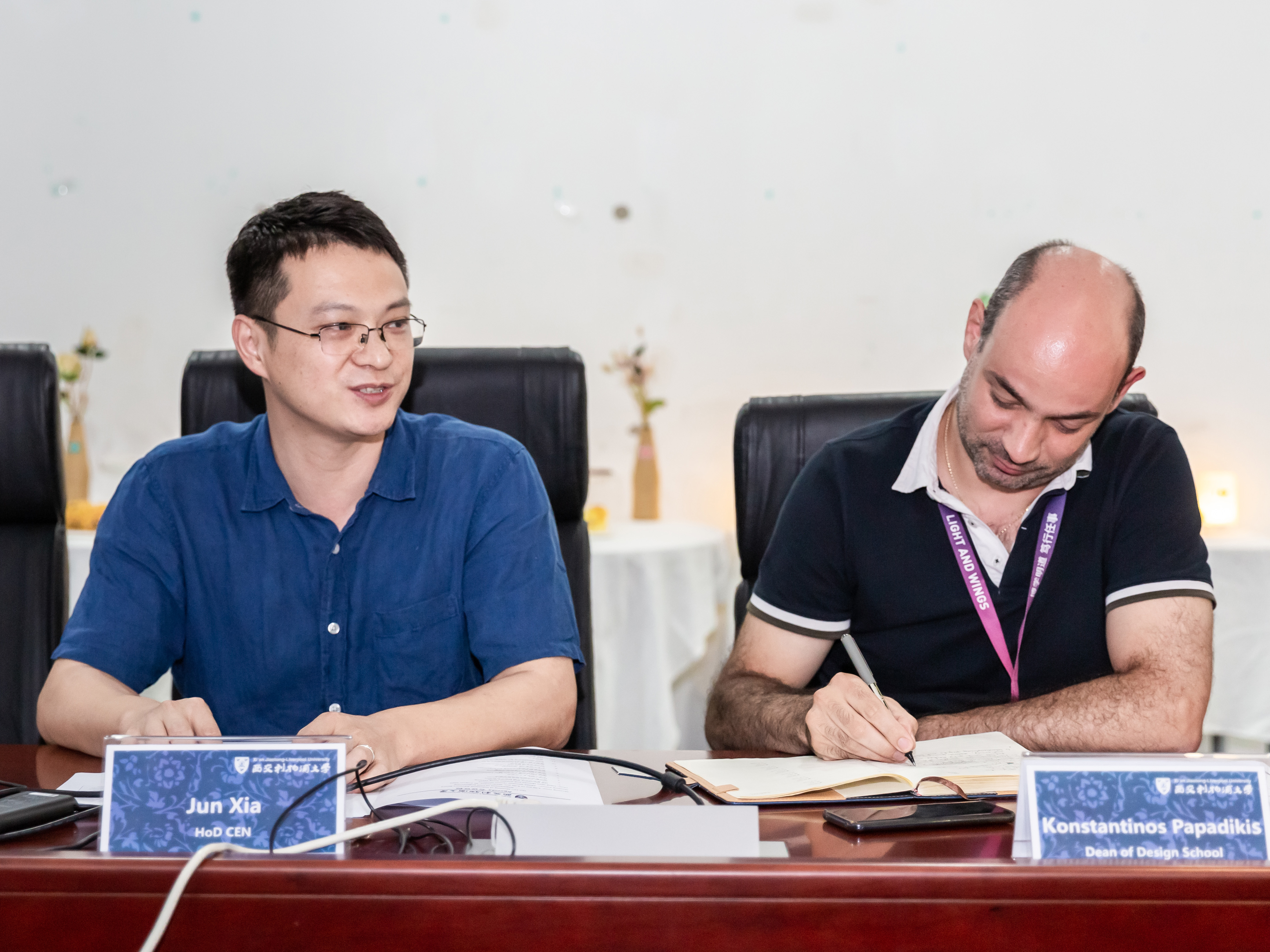 Dr. Marco Cimillo, Associate Dean of Design School, introduced Solar Decathlon China, saying "Solar Decathlon is an worldwide renowned collegiate competition and China is the host of the competition this year. XJTLU is leading an international team selected as one of the 15 finalists and we will further compete against prestigious universities from all over the world, including UC Berkeley in the US, Nottingham and Loughborough in the UK, Tsinghua and many others in China, and several more in France, Germany, Norway, Hungary, Poland and Kazakhstan. And we are looking for innovative and forward-thinking industry partners to join the team."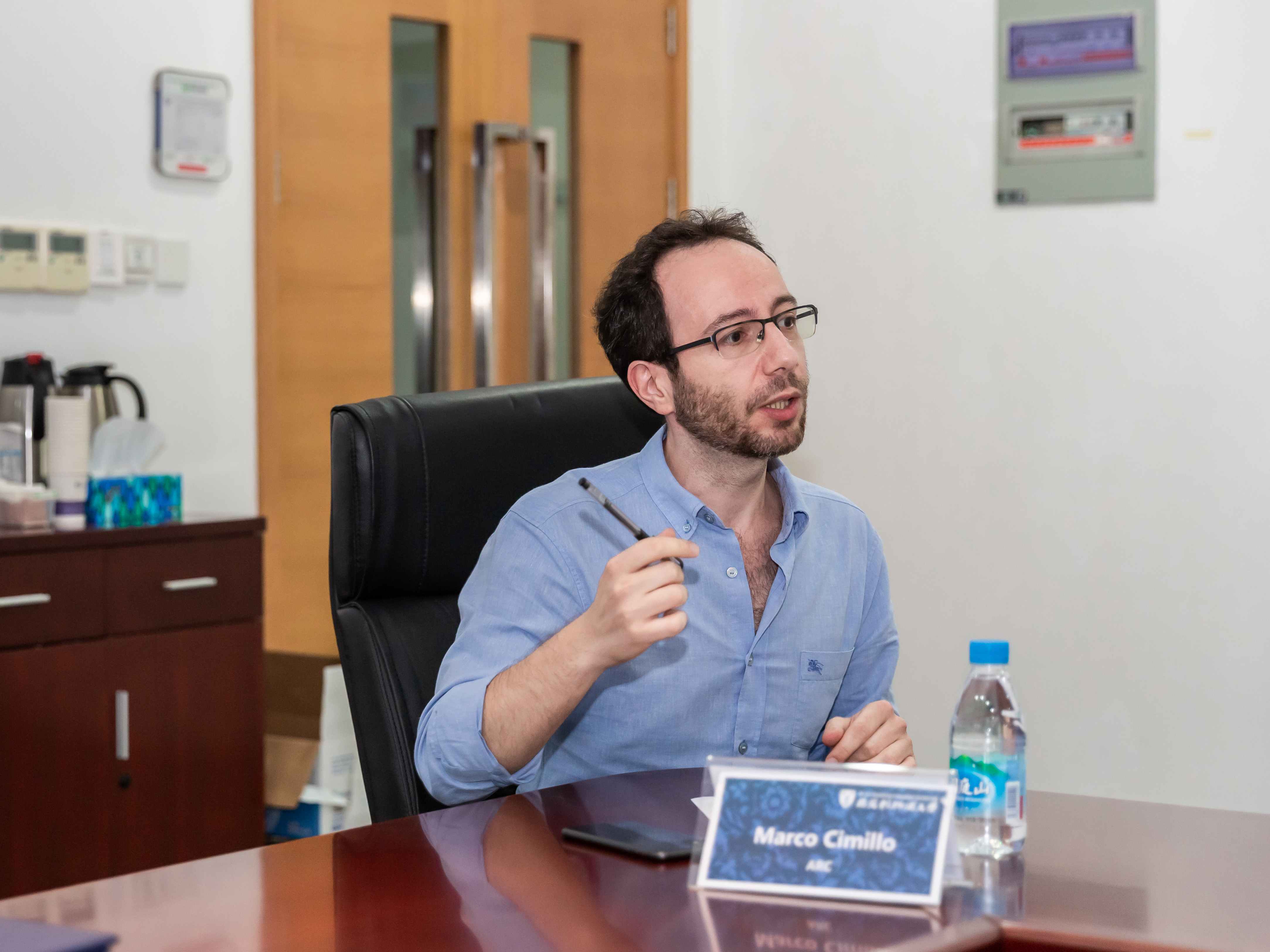 Dr. Jian Li Hao, as the Programme Director, introduced a new master programme: MSc Construction Management. Dr. Hao said: "This programme aims to equip students with knowledge and skills on advanced management and to develop specialist expertise on how to manage organisations engaged in construction from the multiple perspectives of the client, design team, and contractor. This newly established programme has already attracted numerous applications worldwide. Discussions on collaboration between the Department and top 985 Universities in the area of construction management are under way with good prospects."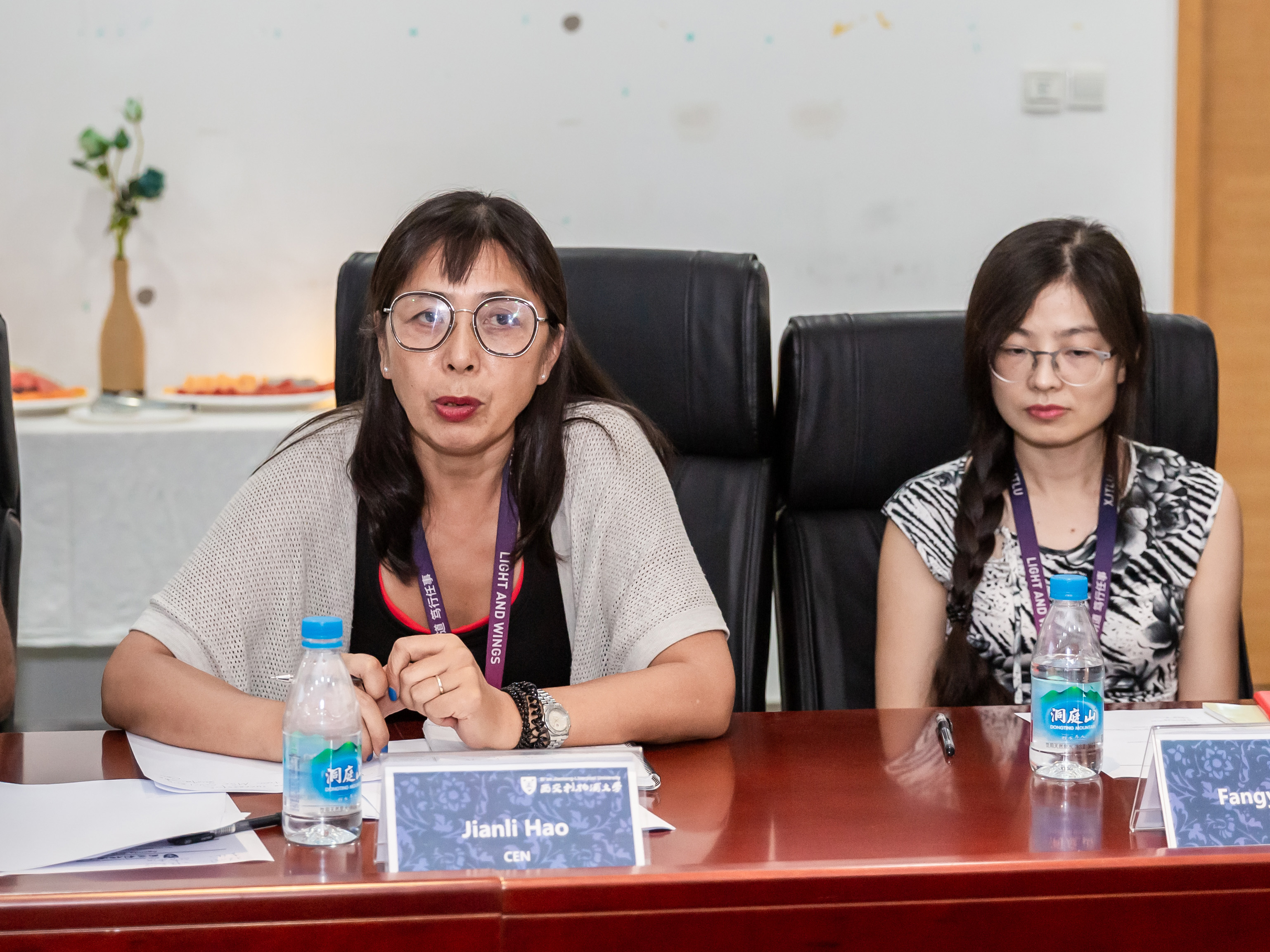 Dr. Cheng Zhang, new Research Director in Design School, introduced a newly established research lab with a focus on automation in construction engineering and management, aiming to bring original research into applied information technologies including digital information and cloud-based computing to reflect current status of technical adoption so as to foster further research and development in automation in both engineering and management.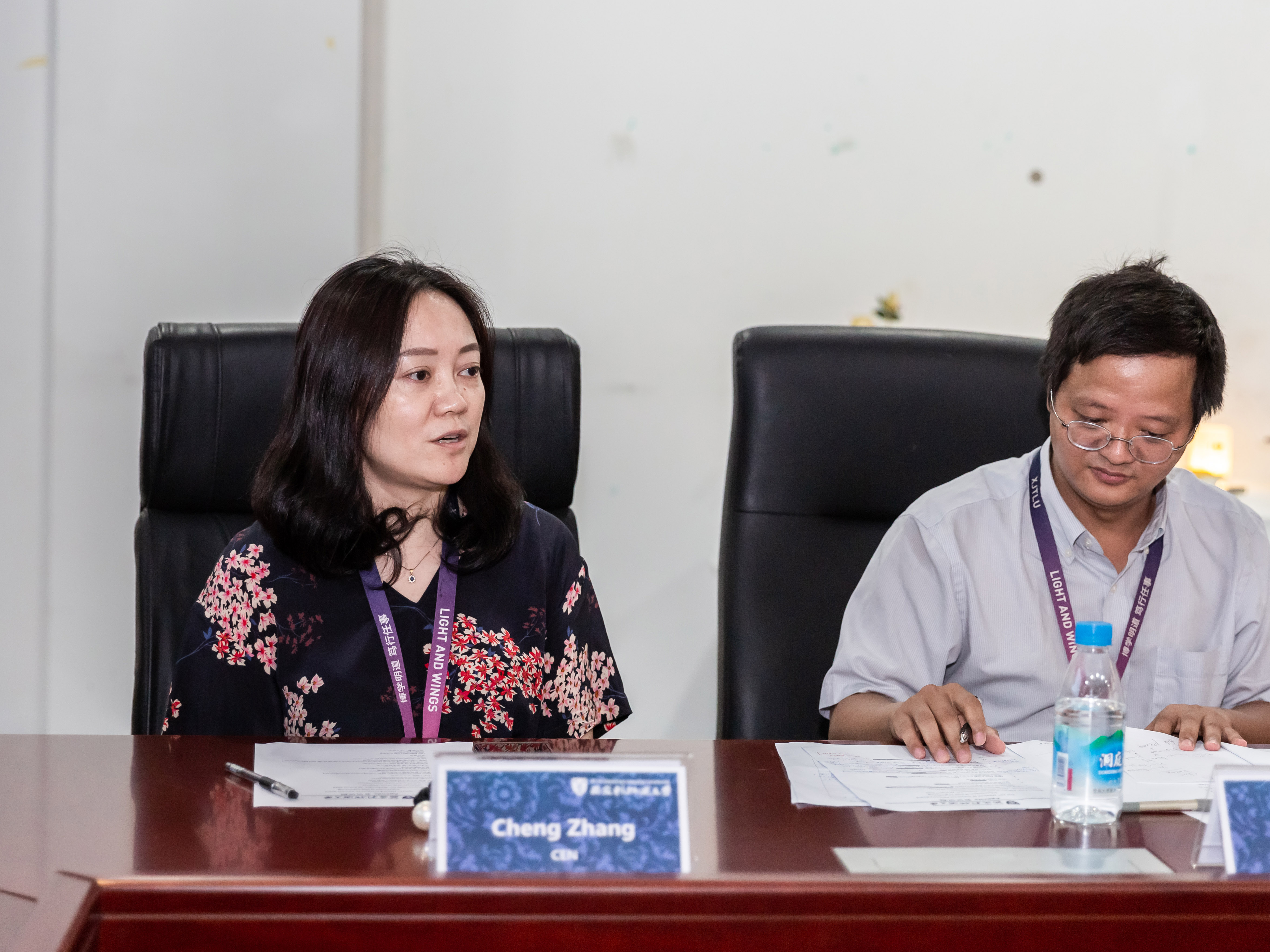 Dr. Guobin Gong, Deputy Chairman of the IAB and Programme Director of MSc Civil Engineering, summarized the collaboration between the departmental staff and IAB members: "It is good to see several collaborative projects (final year and master projects as well as industry projects) and co-publication work have taken place in the past few years, which has further strengthened the partnership between the department and IAB companies. The Department will continue to support and strengthen such collaboration."
Dr. Gong introduced the new UG module structure for the Department, which is planned to be implemented for the Year-1 students in the new semester. The new module structure is designed to combine updated existing modules, and brand new modules to cover topical engineering issues, and to make the content more tailored to the accreditation requirements of JBM. Dr. Gong further added that a hybrid teaching mode (on site + online) would be generally adopted for most modules in the new semester, considering that some international students/staff would not be able to return to Campus at least for some periods.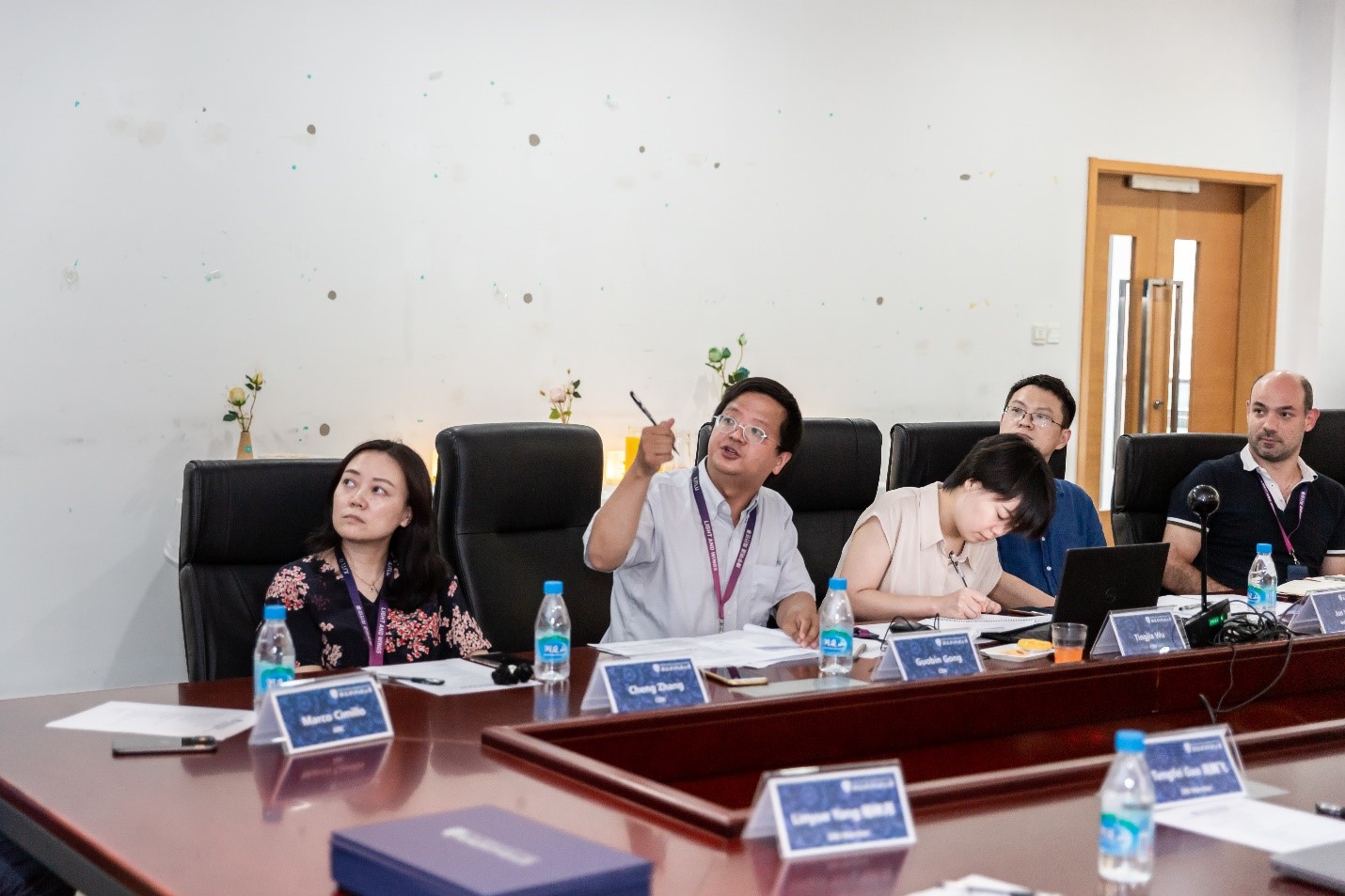 Ms Xinyun Yan, Deputy Director of BIM R&D from Tus-Design Group, said: " As an alumna of XJTLU and a former student of the Department of Civil Engineering, I am honoured to be a new IAB member in the Department. My undergraduate education at XJTLU has equipped me with the necessary self-study ability and paved the way for me to adapt quickly to a new environment and to take up any challenge. I am happy to be invited and look forward to contributing to the IAB and the Department."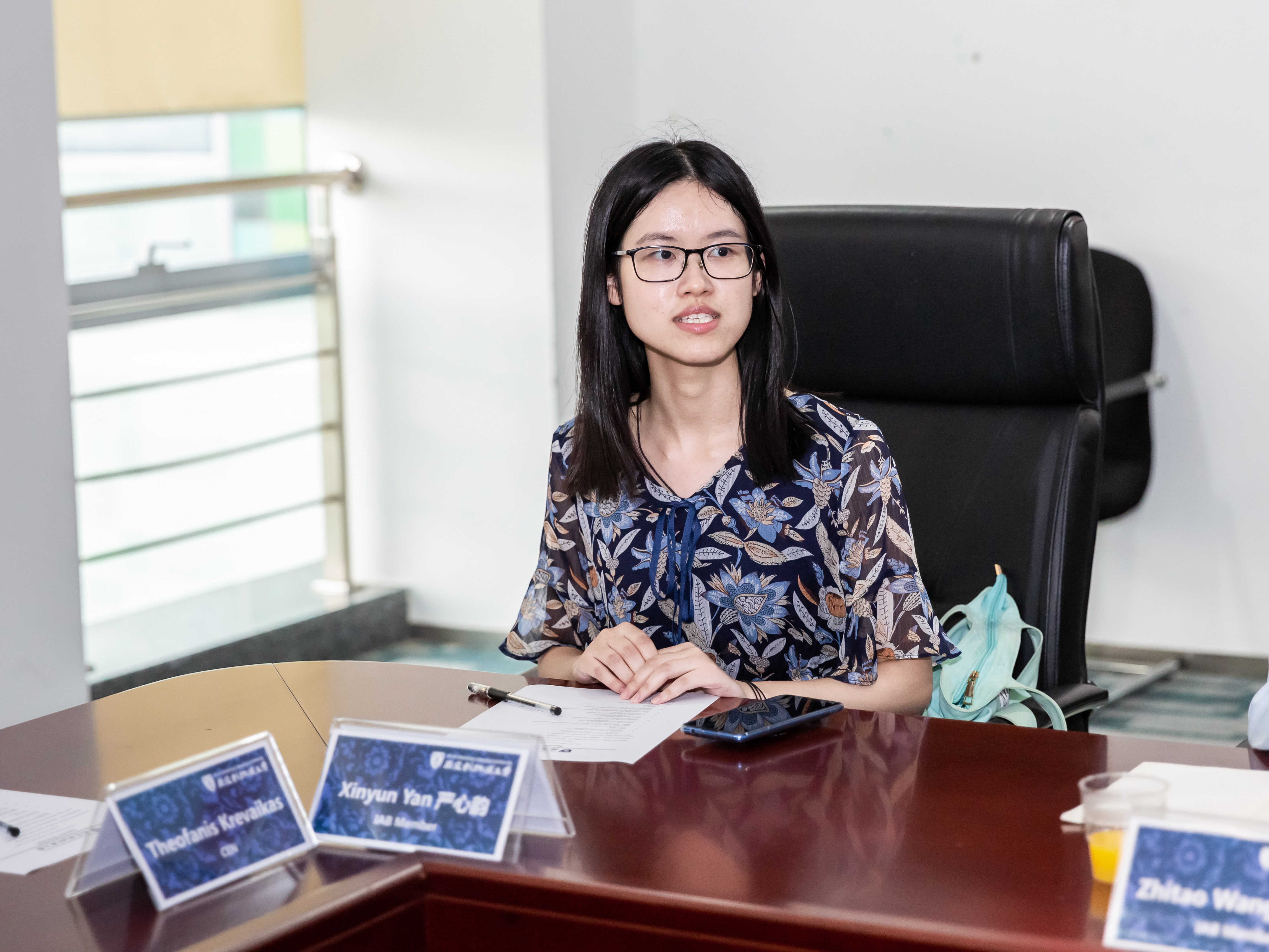 Mr. Zhitao Wang, a senior manager from Suzhou Tianshi Construction Supervision Co. Ltd, said: "I am very happy to be invited to become a new IAB member. I would be glad to further communicate with the teachers and students at XJTLU and it is a pleasure to learn from each other. I feel that engineers like us who have many years' practical experiences should share with college teachers and students, which is part of our social responsibility."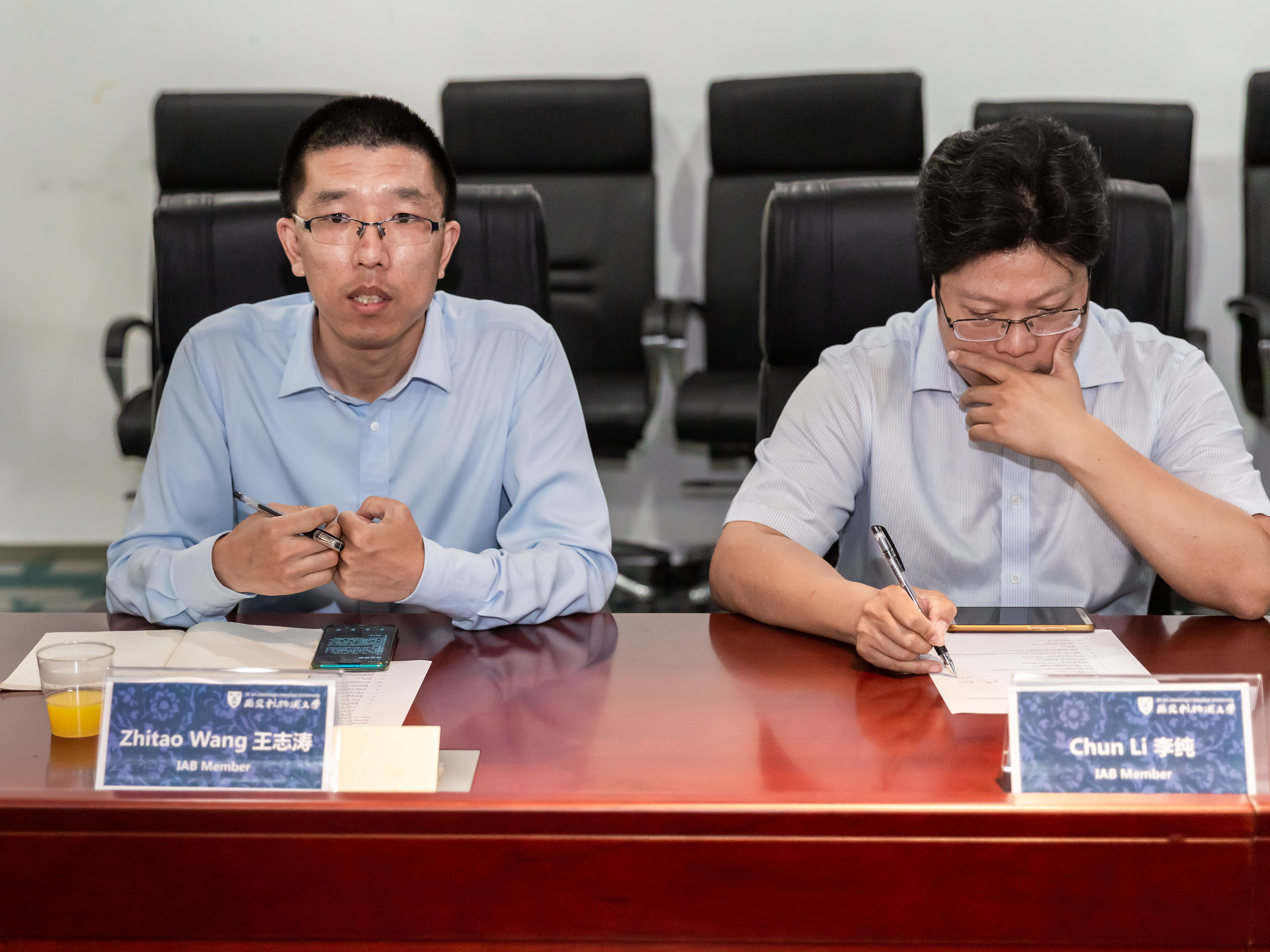 Mr. Chun Li, General Manager of Suzhou Dakang Building Technology Co., Ltd., mentioned his several ongoing projects concerning structural refurbishment, including collaborative ones with XJTLU. He commented that it would be promising to have a smart system to monitor real-time internal forces and deformation as well as other non-structural responses in the building structures,by combining big data analytics and advanced sensor technologies.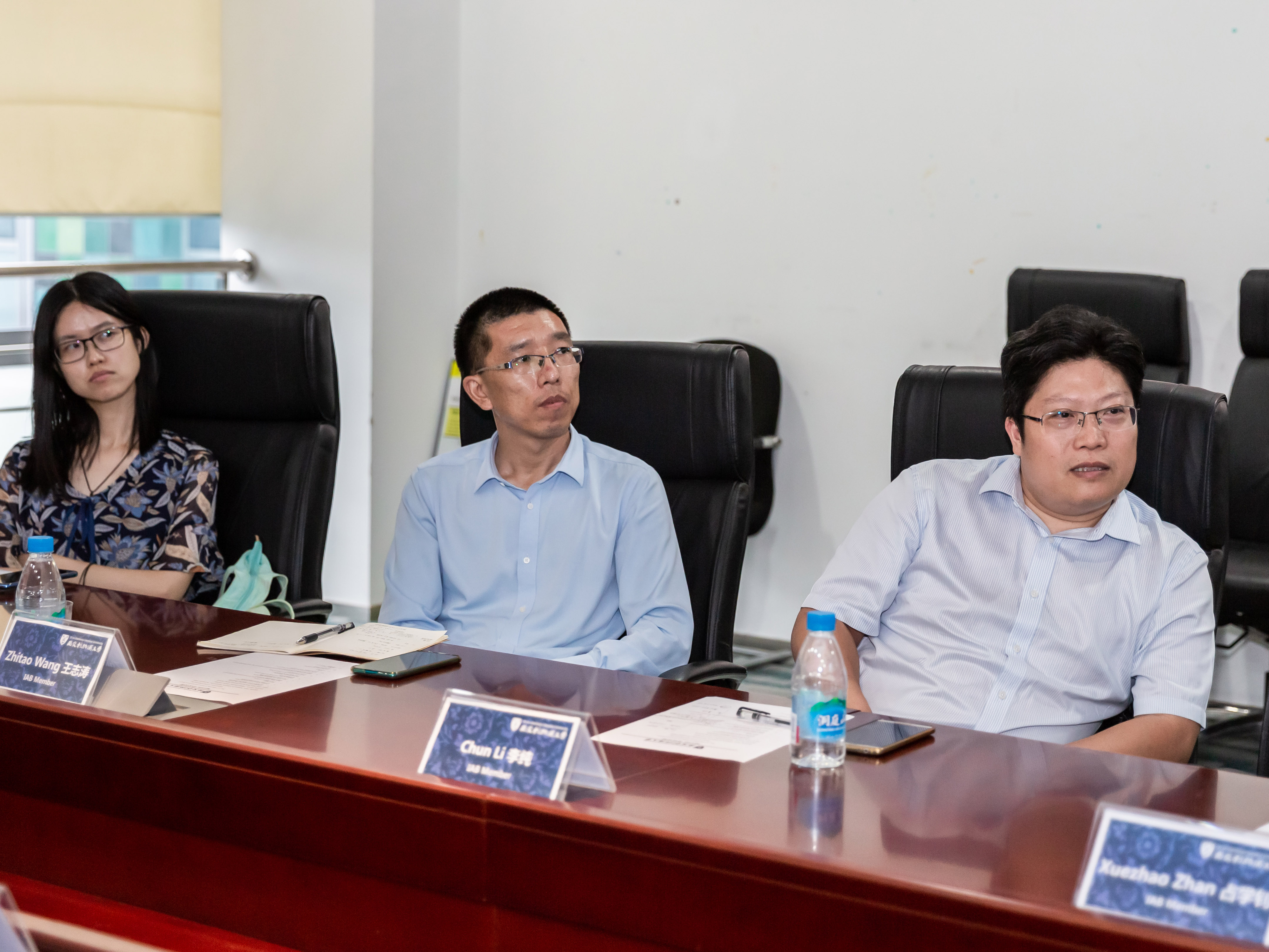 Mr. Hui Chen, Head of Suzhou CIECC Engineering Consulting Co., Ltd., said: "Intelligent transport has been a hot topic in recent years and actually I have been working on this for quite some time. It is good to see the Department of Civil Engineering is expanding research in this direction and I look forward to collaborating with the Department and School."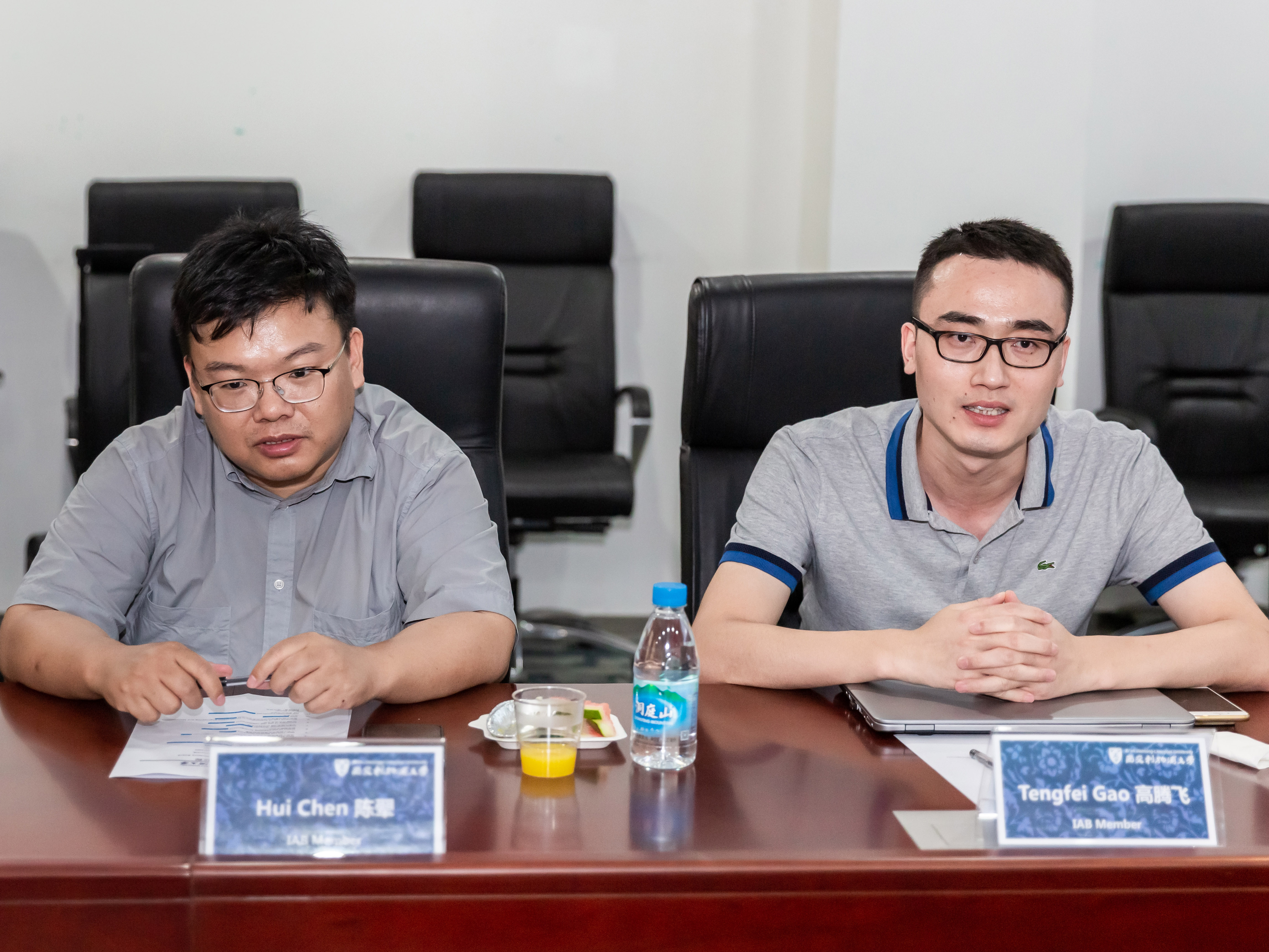 Mr. Xuezhao Zhan, deputy Chief Engineer from China Design Group Co. Ltd. acknowledged the opportunity provided by XJTLU to share knowledge and experiences with college teachers and students as well as with other IAB members. He introduced several large ongoing underground projects, including one with applications of a very large TBM in Suzhou.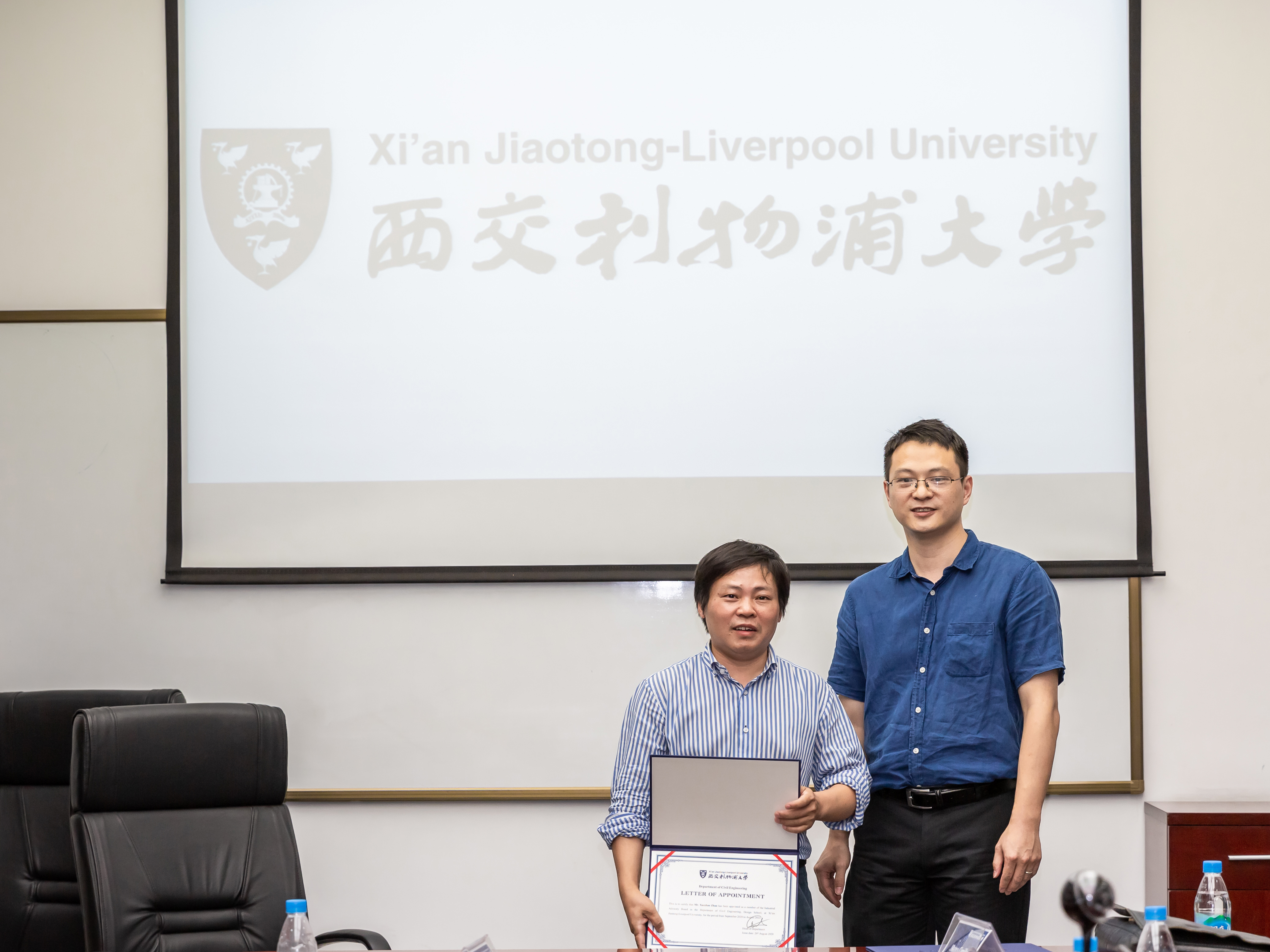 Tengfei Gao and Linyue Yang, both from Sika (China) Ltd., introduced admixtures and additives for use in concrete, cement, mortar and gypsum production, as well as other Sealing & Bonding products from Sika. They also briefed the collaborative projects with the Department of Civil Engineering at XJTLU.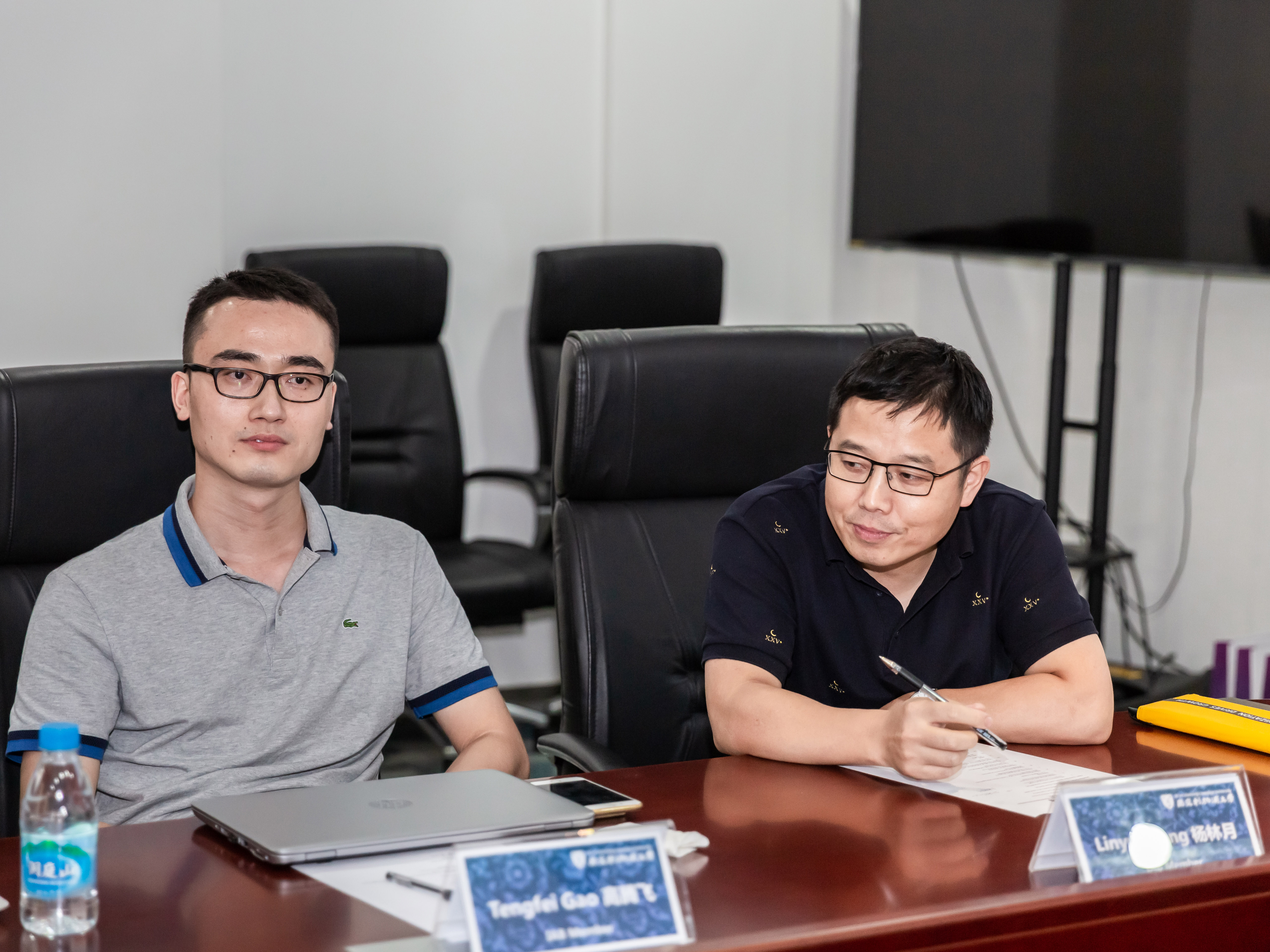 Dr. Theofanis Krevaikas, as Chair of the Teaching and Learning Committee in Design School, mentioned that he would like to explore the possibilities of more engagement of the Departmental IAB members in the School's teaching and learning, and research, as well as interaction with IAB from the other departments in the School.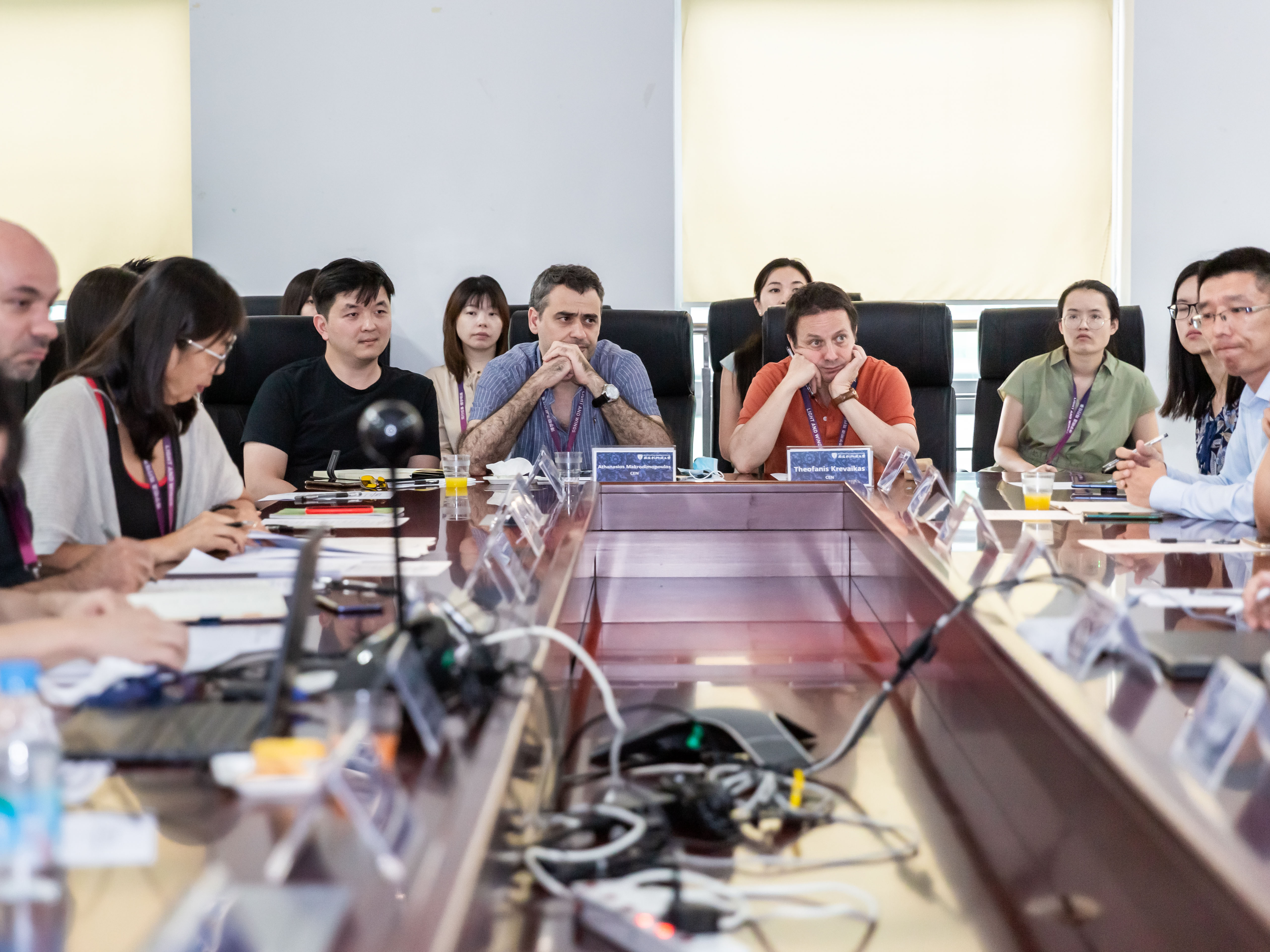 Story provided by the Department of Civil Engineering