Graduated from XJTLU MSc Civil Engineering in 2020, Tianzhen Li won a full PhD scholarship provided by the China Scholarship Council (CSC), and will soon go to the University of Liverpool for PhD study in Composite Materials.
Talking about XJTLU, he said:"XTTLU is an excellent joint venture university. I love the international environment here. It allows me to meet teachers and students from all around the world, and greatly improves my English ability as well as many other capabilities. XJTLU impresses me with its advanced education ideas and system, professional academic staff, and well-equipped facilities."
The Department of Civil Engineering where he studied offered him tremendous support in many different aspects, which has been really helpful either for hisfurther study or future career.
Firstly, from the perspective of learning, the modules offered by the Department are quite different from other traditional Civil Engineering programmes in China. Here they have a much wider range of curriculum, from the traditional Structural Design, to Built Environment, Water Environment, and Engineering Management which is popular at the moment.
"The curriculum design not only provides us with a more comprehensive knowledge system, but also enriches our choices of further study or employment," said Tianzhen.
To help students apply knowledge to practice, the Department also organizes students to visit different companies and factories.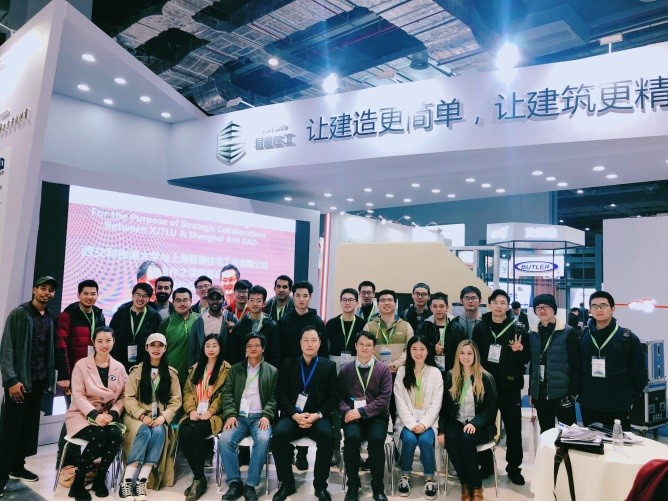 Secondly, our Department also provides students with abundant scientific research opportunities.
"For me, although it was just one and a half year of postgraduate study, my research capability has been greatly improved by fully participating in experimental researches, from the experiment scheme design, to the actual experiment process, and the experiment report summary," said Tianzhen.
In addition, students carried out simulation studies of different structures, combining theory, experiment and simulation to train their research abilities from all perspectives.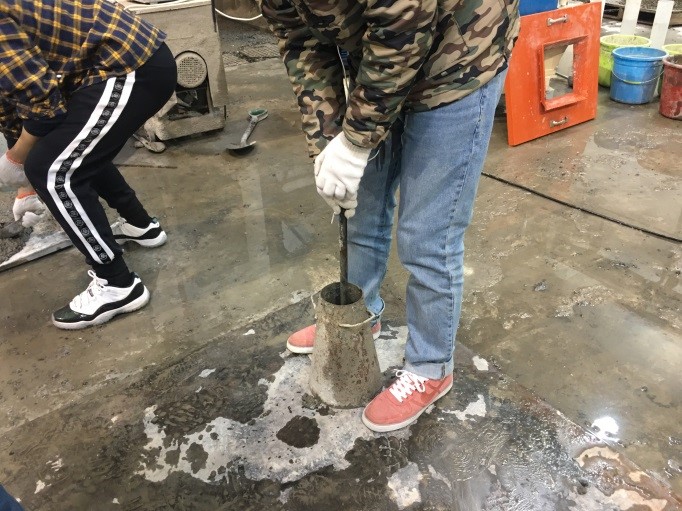 Last but not least, the teachers' academic ability is beyond doubt. Students could contact tutors at any time when they work on the graduation thesis, and they would always give response actively.
Furthermore, students have numerous opportunities to participate in academic conferences. The Department organizes international academic conferences regularly, inviting scholars from China and abroad to discuss the latest academic achievements. They are also encouraged to attend the conferences and conduct reports.
"All of this greatly improves the comprehensive abilities of all Civil Engineering students," said Tianzhen.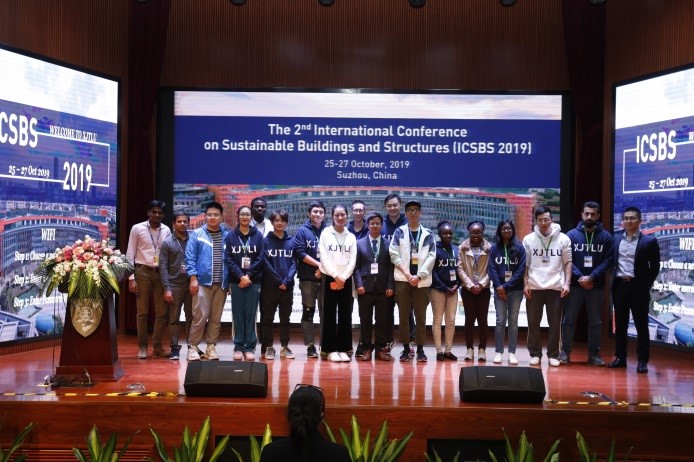 For Tianzhen, the most precious memory at XJTLU was having fun and studying with other Civil Engineering students.
"Looking back to all these years at XJTLU, I still remember the panic when facing piled-up deadlines, the struggle when solving difficult problems together, and the times when we ordered fried chicken after working hard till late night. These colorful moments at XJTLU will surely become unique and beautiful memories of our life," he said.
(By Yi Qian, photos provided by Tianzhen Li)