An open lecture focusing on effective decision-making was addressed around 30 fresh graduates and senior practitioners in Shanghai. The lecture was co-organized by International Business School Suzhou (IBSS), British Chamber of Commerce in China, and CPA Australia, as a part of the UK Employability Month organised by the British Chamber of Commerce. The keynote speaker, Professor Roberto Dona, shared his experience and thoughts about how to make the next big decision with all the guests and then followed by a short discussion with all the attendees.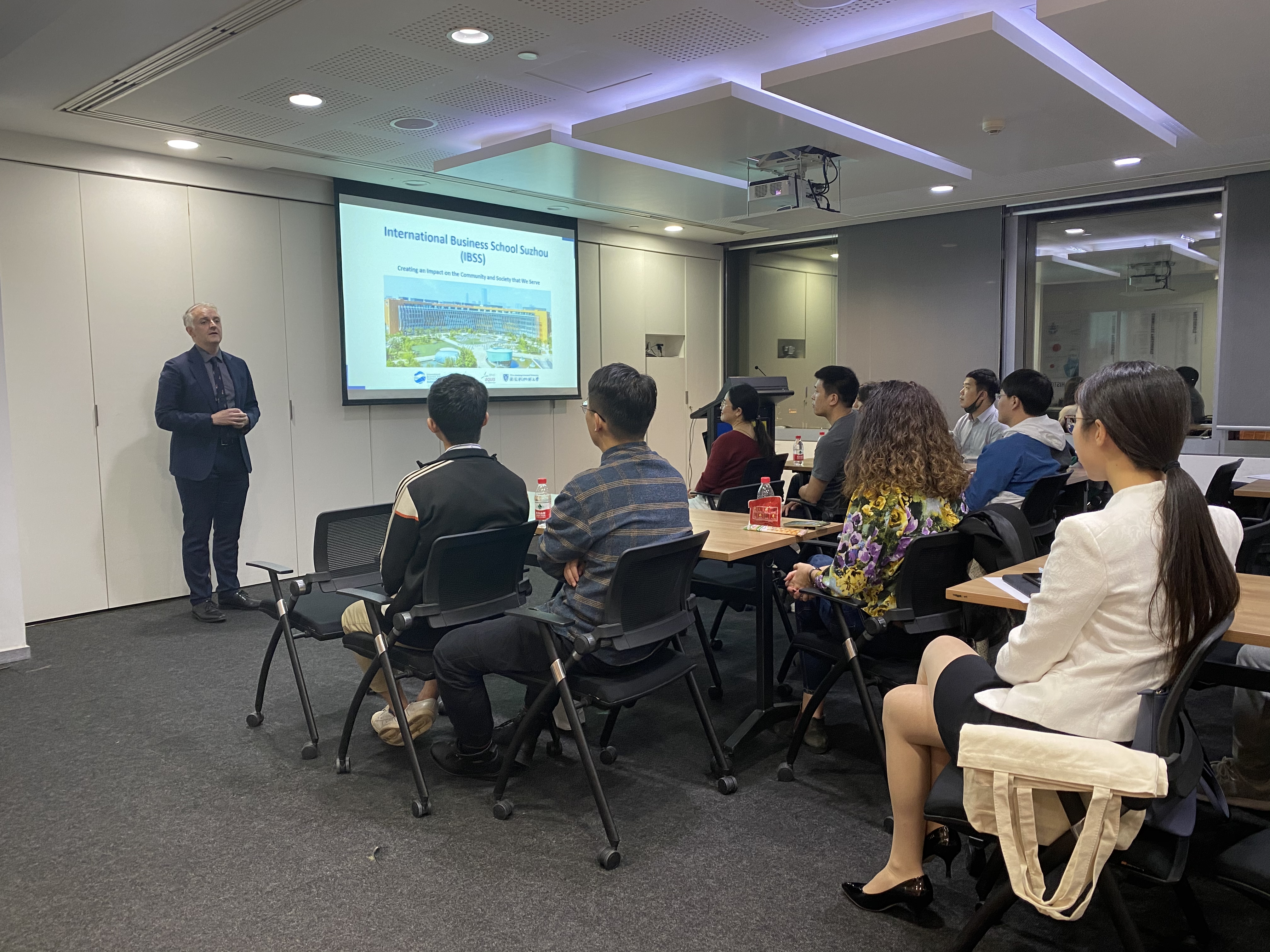 Mr.Douglas Shearer, Business Engagement Manager at IBSS, welcomed all the attendees and guests from the British Chamber of Commerce Shanghai and CPA Australia. "It has been an unusual year for everyone and we are now in the trend of new normal and it's forcing us now to think about how to make better decisions and plan for the future in the best way that we can. " Douglas commented.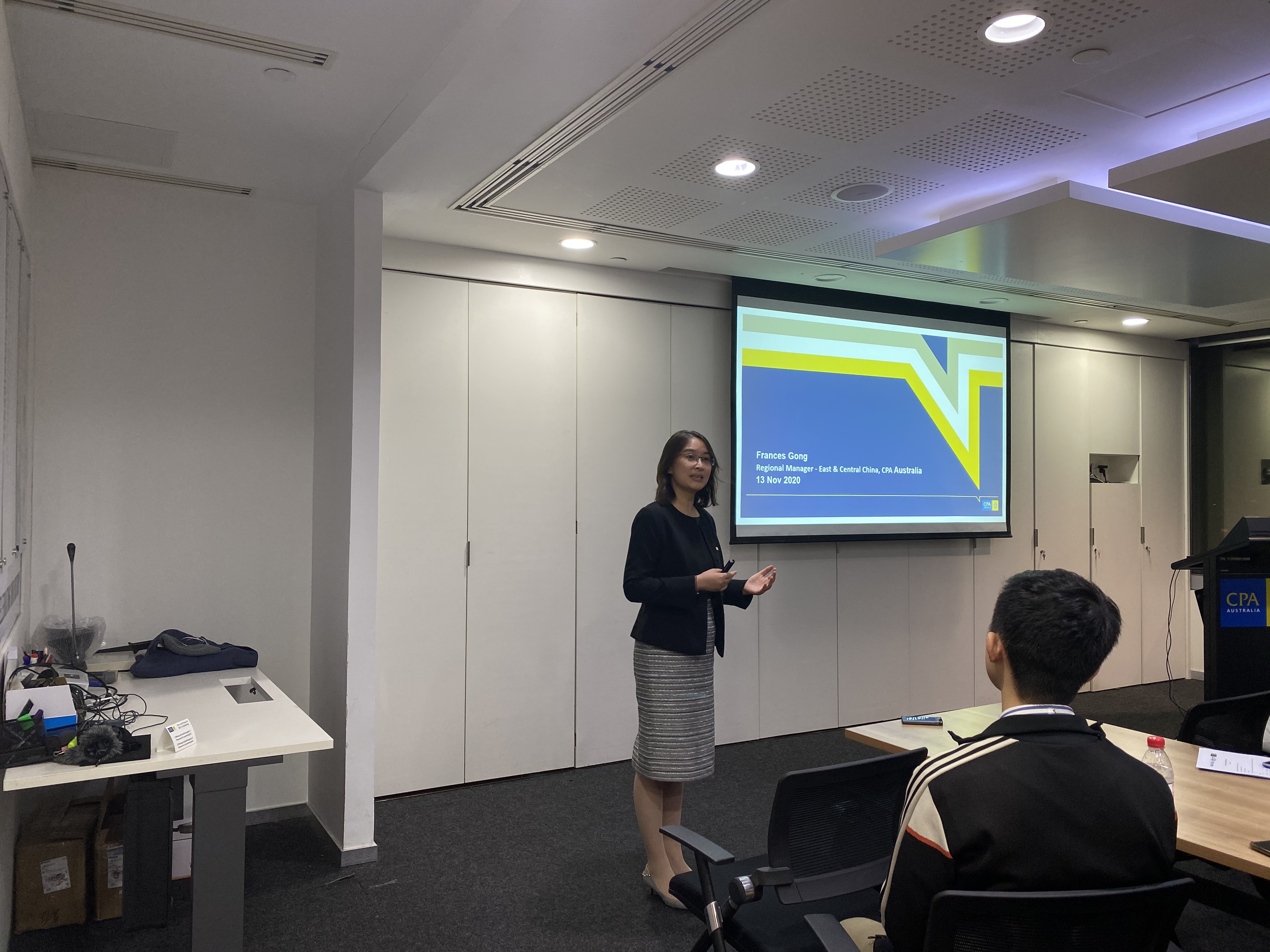 Ms. Frances Gong, the Regional Manager (East & Central China) of CPA Australia welcomed guests and participants as the venue sponsor and partner of IBSS. She remarked upon how impressed she is by the ability of XJTLU students and graduates. Frances has strong links with IBSS and is fully aware of what the university
and school have provided for the development of student and alumni careers. Finally, she then introduced CPA Australia and its business and impact in China
as well as around the world to all of the attendees.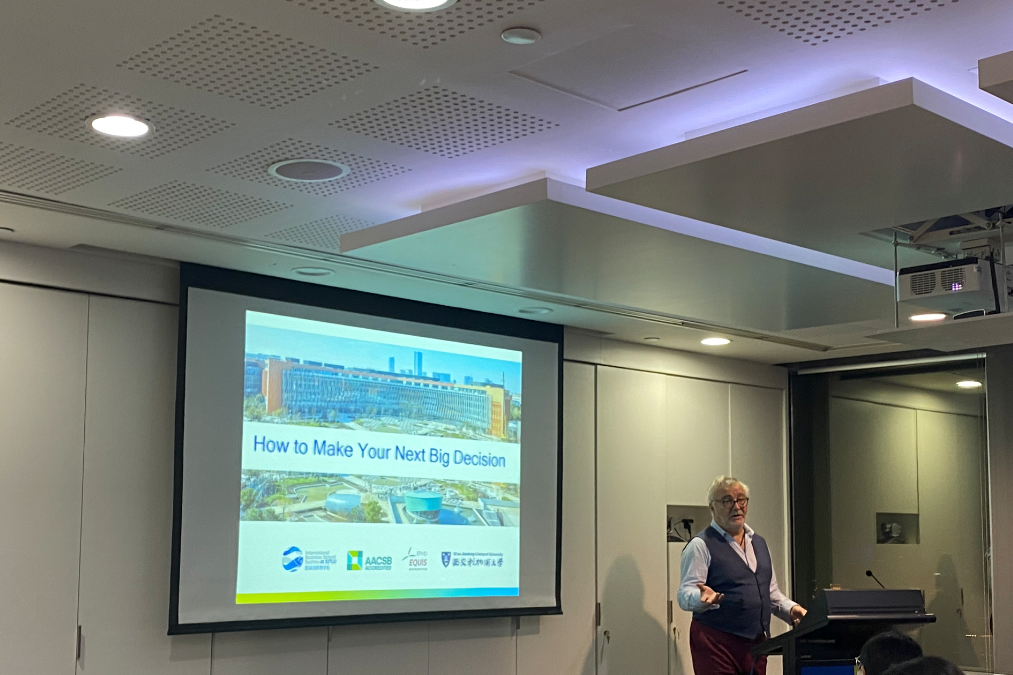 Professor Roberto Dona, Associate Dean for Professional Engagement at IBSS, he combines his extensive experience in both business and academia with a solid theoretical foundation to explain the profound in simple terms on top of terms of decision making. He encourages people not to be afraid of making mistakes as risk always
existing. The stage of regretting and hesitation is normal when people are making decisions. The actions of thinking about possible better options will give you more insights into the complete decision-making process. He also emphasises on the conflicts between analysis and intuition and suggests not to go too much in the analysis of options but rather an evaluation of risks. Taking some time to think about the unthinkable is also necessary. The most important point is to remember who you are and remember life is what is happening now while you are making other plans.
A heated discussion was followed by Prof. Dona's sharing and participants were inspired by each other as well as Prof. Dona's wisdom of answering their questions and queries.