A Secret Santa and Charity Cake Sale event, organised by Danny Roberts, a language lecturer and Dara Sheahan, the Professional Development & Training Manager in the English Language Centre, was held on 16 December. The celebration aimed to bring festive cheer to lecturers and it raised 1,300 CNY for charity.
'Secret Santa' is a Western Christmas tradition in which people within a group are assigned a random person to whom they must give a gift.
One week before the event, Roberts invited all participants to pick a name from a 'magic bag'. Participants then had to secretly buy a gift for the person they chose and wrap it. The gift only said who it was for, and not who it was from. On the day of the event, presents were placed under the tree, and subsequently handed out.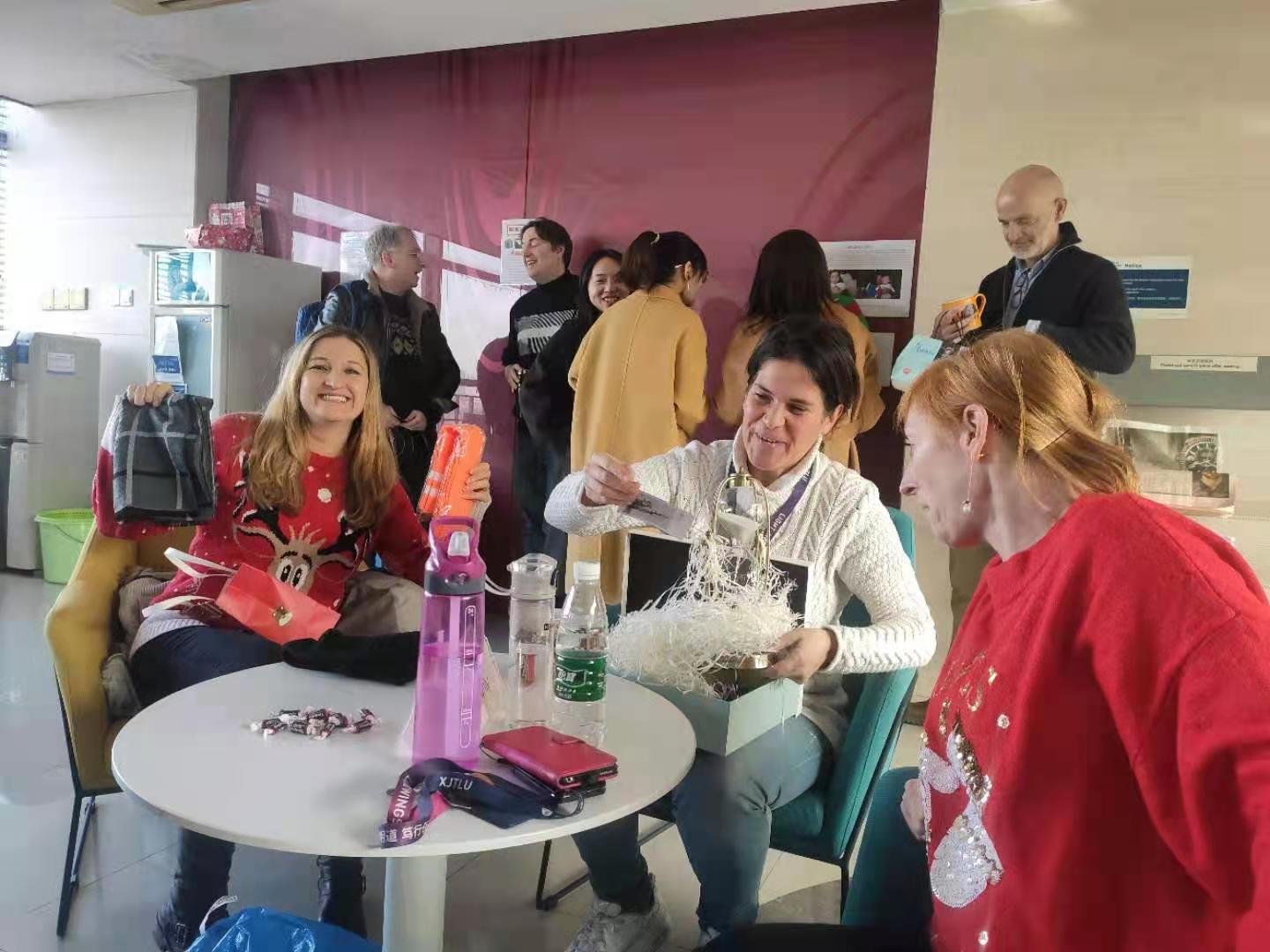 Attendees also had the opportunity to buy delicious treats at the charity cake sale 'All Things Cakey', organised by Sheahan.
This is a monthly tradition at the School of Languages and this time, a portion of the money raised was donated to Heart to Heart Shanghai where the donation will help fund a nine-year-old girl's treatment for her congenital heart disease. The remainder will go to the Suzhou Animals Lovers Group, which helps rescue and find homes for abandoned animals.
The festivities helped bring the magic of Christmas to foreign lecturers, who may not have been able to celebrate with their families back home this year.
However, despite this year of many difficulties, lecturers received the warmest wishes from their School of Languages family, and spread the holiday spirit to people and animals in need, making this a meaningful and memorable Christmas.
By Xinyi Liu
Photos courtesy of Danny Roberts