"It was eleven o'clock in the morning when I saw the little dog in the bushes near the Foundation Building. She was extremely thin – you could see every bone in her body," says Shirley Smyth, a student currently doing a Chinese course at Xi'an Jiaotong-Liverpool University. She was the first person to find the dog and bought it some sausages.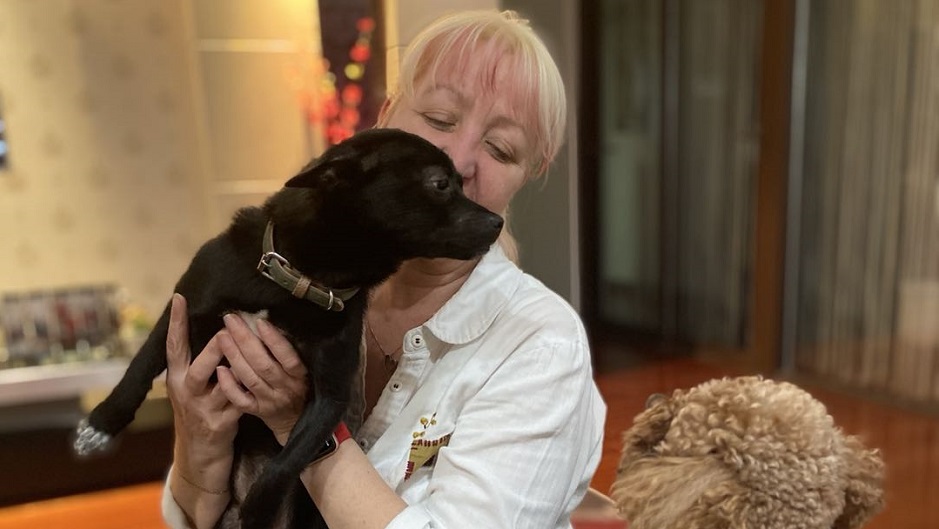 The puppy was in a terrible state and scared of everything and everyone. Smyth got in touch with Dr Ellen Touchstone from International Business School Suzhou for possible assistance, as she had heard of Dr Touchstone's animal rescue stories. Touchstone put her in touch with the new Faculty Advisors of the Student Animal Welfare Club, Ana Li Zhong and Thais Haddock from the English Learning Centre. They successfully captured the dog and took her to a nearby vet.
At the time, no one could adopt the dog, so Smyth and her partner, Professor Christopher Harris, Vice President for Academic Affairs at XJTLU, decided to foster the puppy despite already having one.
"The vet did blood tests to make sure she didn't have any diseases and gave her some vaccinations. She needed somewhere to go, and I was more than happy to take her in until we could find a permanent home for her," says Smyth.
Puppy!Kitten!
The SAWC, which was instrumental in helping get the puppy to safety, was first started informally five years ago. A group of XJTLU faculty, staff and students banded together to find homes for six puppies found living on the grounds. The group, initially called Puppy!Kitten!, has grown from six to over 200 students and staff.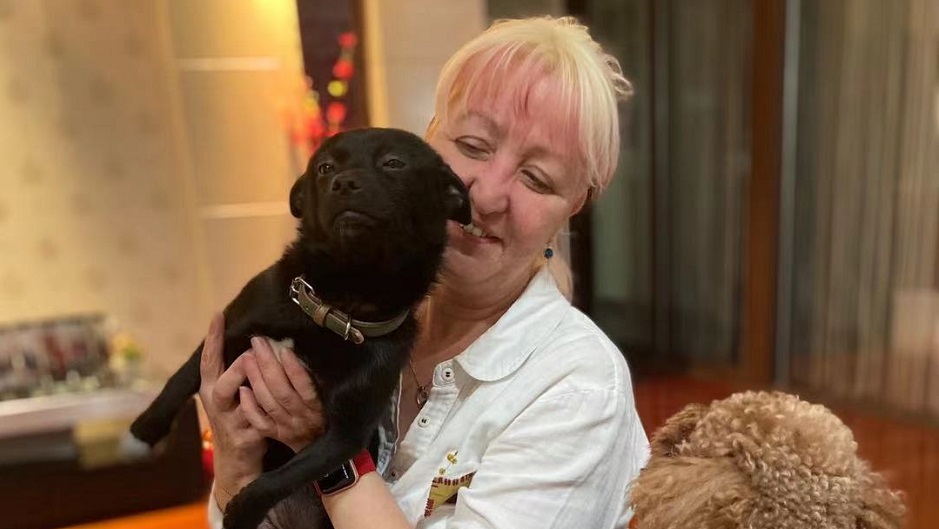 Dr Touchstone, one of the six who first initiated the project, says the group has rescued about 75 animals from areas around the University and the students' communities. To date, the group has helped dogs, cats, rabbits and birds.
Students and teachers faced significant problems during the five years. "We soon found there were too many animals in need for our small group to manage. We didn't have the resources, the money, or the people, so we just rescued those in extremely severe situations," Dr Touchstone says.
Fortunately, there are many people concerned about animal welfare in Suzhou. "The club had gotten so big that it had expanded beyond our students. We felt like we needed to divide and have a group just for our students and a group for the rest of Suzhou," Dr Touchstone says.
The latter is now known as the Suzhou Animal Lovers Network (SZAL). Dr Touchstone handed the leadership of the group over to Marie Willman, who has helped expand SZAL to almost 400 members.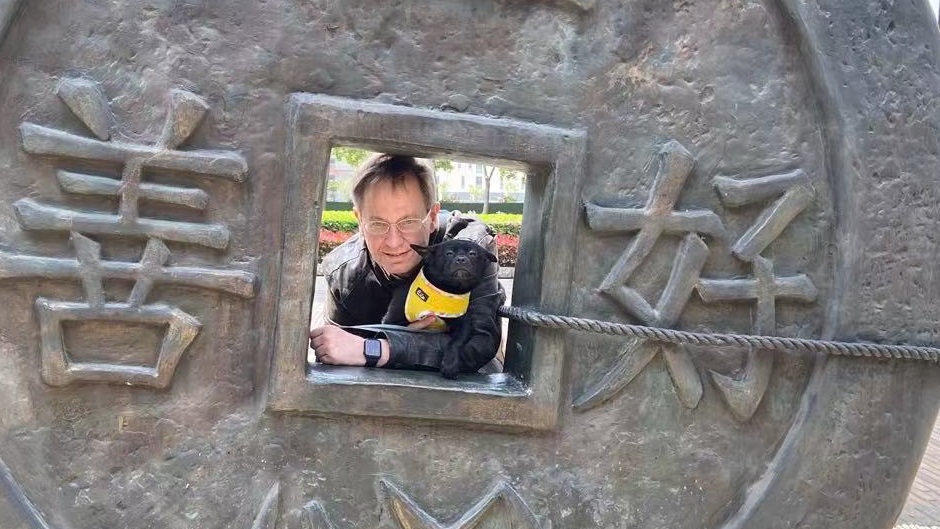 Thanks to Smyth and Professor Harris's kind efforts, Xiaowi the puppy has become better day after day. Xiaowi is looking healthier and gets along with the other dog in her household. Although she's still scared of unfamiliar people and environments, she plays happily in the small garden where she lives.
What advice does Smyth have for others wanting to rescue animals in need? "Animals need a stable home. If you want to adopt, think about whether you're planning to stay in China long-term or even forever. Dogs also have a lot of needs, such as having to be walked daily. You have to make sure you're willing to commit to that responsibility."
Smyth says that while she and Professor Harris are happy to take care of Xiaowi at the moment, they're unable to adopt her permanently, and hope she'll be able to find her forever home eventually.
Students who want to join the Student Animal Welfare Club can find them during the two annual student club recruitment periods (March and September) or follow them on WeChat at Animal_welfare_club
By Keyu Lu