Imagine exploring Lake Tai – one of China's largest freshwater lakes. See the fishing villages spring to life in the early hours of the morning. Walk through the lush, hillside tea fields and pick your own fresh leaves to brew. Find a local restaurant to sit back and relax in, and enjoy a meal filled with Jiangsu province specialties.
While the above scenario may remain the stuff of dreams in 2021 as many parts of the world still grapple with the impact of the COVID-19 pandemic, Director of XJTLU Chinese Language Summer School Haixia Wang says learning a language online is one of the best ways to explore other cultures from the comfort of your own home.
While it's not the same as living and studying in country, Wang says the academics of XJTLU's Chinese language division have developed a range of courses designed to immerse online students in Chinese language and culture.
"This is not the first time we have run online summer school courses – we were quick to move successfully online last summer and have taken onboard feedback from our initial courses to deliver a summer programme this year that is intensive, professional and practical," she says.
"The courses are designed to prepare students for the HSK Chinese Proficiency Test, the international standardised test of Chinese language proficiency.
"But we also believe it's important to offer students a real taste of China which we why the courses include interactive games, such as the one based in Lake Tai – home to many beautiful scenic areas close to Suzhou.
"We want to give students the chance to explore the world even if right now, it can only be done virtually."
Intensive, professional and practical

Opening on 28 June, the summer school's courses are divided into two-week and four-week sessions, catering for absolute beginner, elementary, and intermediate. Delivered by professional and experienced lecturers, the courses offer students the opportunity to practice Chinese with native speakers.
With XJTLU also home to official test centre of HSK, Wang says their ongoing connection with HSK means students can significantly improve their Chinese listening, speaking, reading, and writing skills and go on to take the HSK test if they wish.
"Our courses use the HSK Standard Course as the textbook, which has an exceptional reputation for preparing students for HSK tests," she says.
"We know what it takes to succeed in these tests, and we apply this knowledge to our courses. The content is consistent with the official exams and students get lots of opportunities to practice and get instant feedback from our lecturers."
Interaction key to online learning experience

Wang says student feedback from the inaugural XJTLU Chinese Summer School Online was overwhelmingly positive. Some of the feedback included:
"The classes are very engaging and interactive which is really surprising considering its online! I have changed my mind about online studies, they are effective."
"I would say that I've had an excellent learning experience. It has only been a few days and my Chinese has already improved greatly. 10 out of 10!"
One of the keys to the courses' success was putting students at the centre of the class, according to Wang.
"Our teachers adopted task-based language teaching methods, intentionally focussing on activities in the course design, such as role-play and investigation," she says.
"Lecturers also used a range of technical support tools like Kahoot and Quizlet to collect immediate feedback and adjust teaching accordingly. After class, lecturers created WeChat groups for students to continue to communicate with their lecturers and classmates."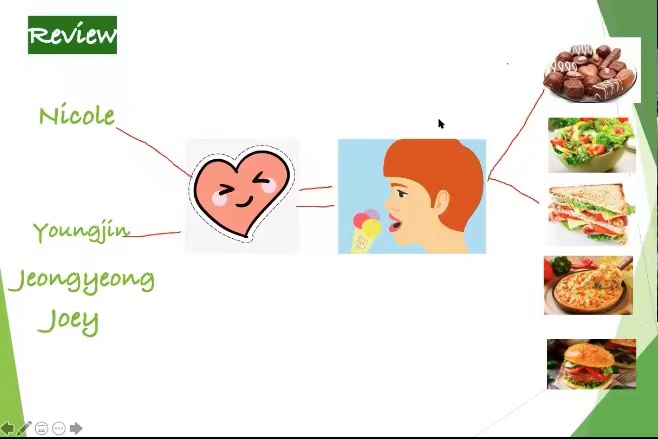 Screenshot of interactive games in class
Building on last year's success
Based on last year's feedback, the XJTLU Chinese Division made several improvements to continue to deliver high-quality online language courses to students.
Wang says one of the key changes is that this year, all classes will be live-streamed, compared with the combination of live and recorded classes last year.
"Making all classes live provides more opportunities for students to interact with native Chinese lecturers," she says.
"This way, lecturers can pay more attention to students' individual requirements to ensure they are getting the skills they need and encourage them to be engaged and active in every live class.
"We are also offering more choice in terms of course levels, times and durations. Our students are living in different time zones around the world so we want to make sure live class times are accessible."
Demo class for elementary level
For more information on the Chinese Summer School Online courses, watch demo classes for elementary, intermediate, advanced level and go to the Course Page.
By Xinyi Liu
Edited by Tamara Kaup