A group of Industrial Design students at Xi'an Jiaotong-Liverpool University won an international competition for their work named 'Mourning Clock', an hourglass designed to mourn the collapse of the Aleppo Mosque in Syria and to reawaken mankind's resistance to war and yearning for peace.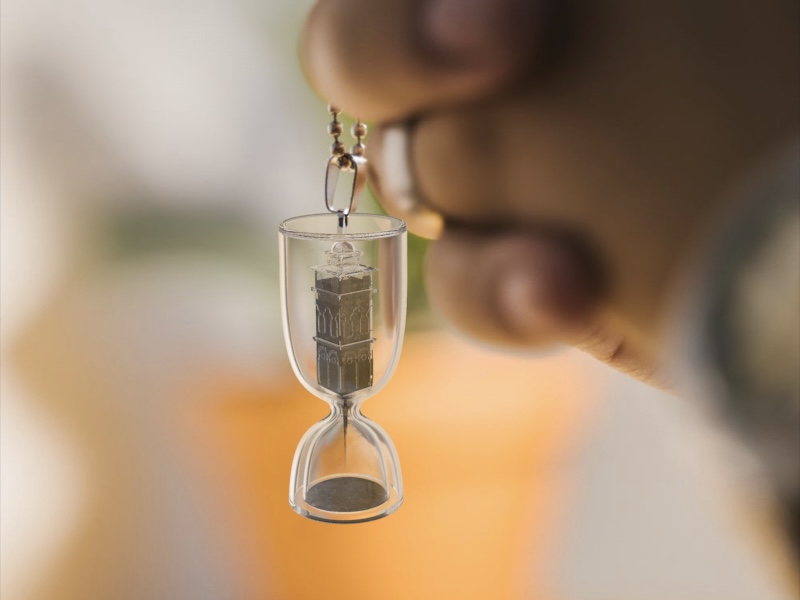 The UNI web platform for architectural design solutions and ideas created the Echo of Rubble competition, open to students and professionals worldwide, which called for new product designs reflecting the roughness of post-war debris and the echoes of culture.
An international jury selected the XJTLU students' work as the overall winner based on criteria including visual delivery of ideas, concept in the pre-design phase, the ability to replicate and manufacture the design, and the overall architectural design outcome.
After research, the student team chose the Great Mosque of Aleppo in war-ridden Syria as the source of inspiration.
The Great Mosque of Aleppo is one of the oldest mosques in the world and highly significant to local people. However, it was severely damage in 2012 and 2013, and the minaret that stood on the northwest side of the Mosque for nearly a thousand years was destroyed by artillery fire in April 2013.
"During the three-minute flow of grains in this hourglass, we try to reproduce the scene of the gradual collapse of the Aleppo Mosque, a heritage of all mankind, to mourn this tragedy," explains Xiaoyu Wang, the leader of the student team.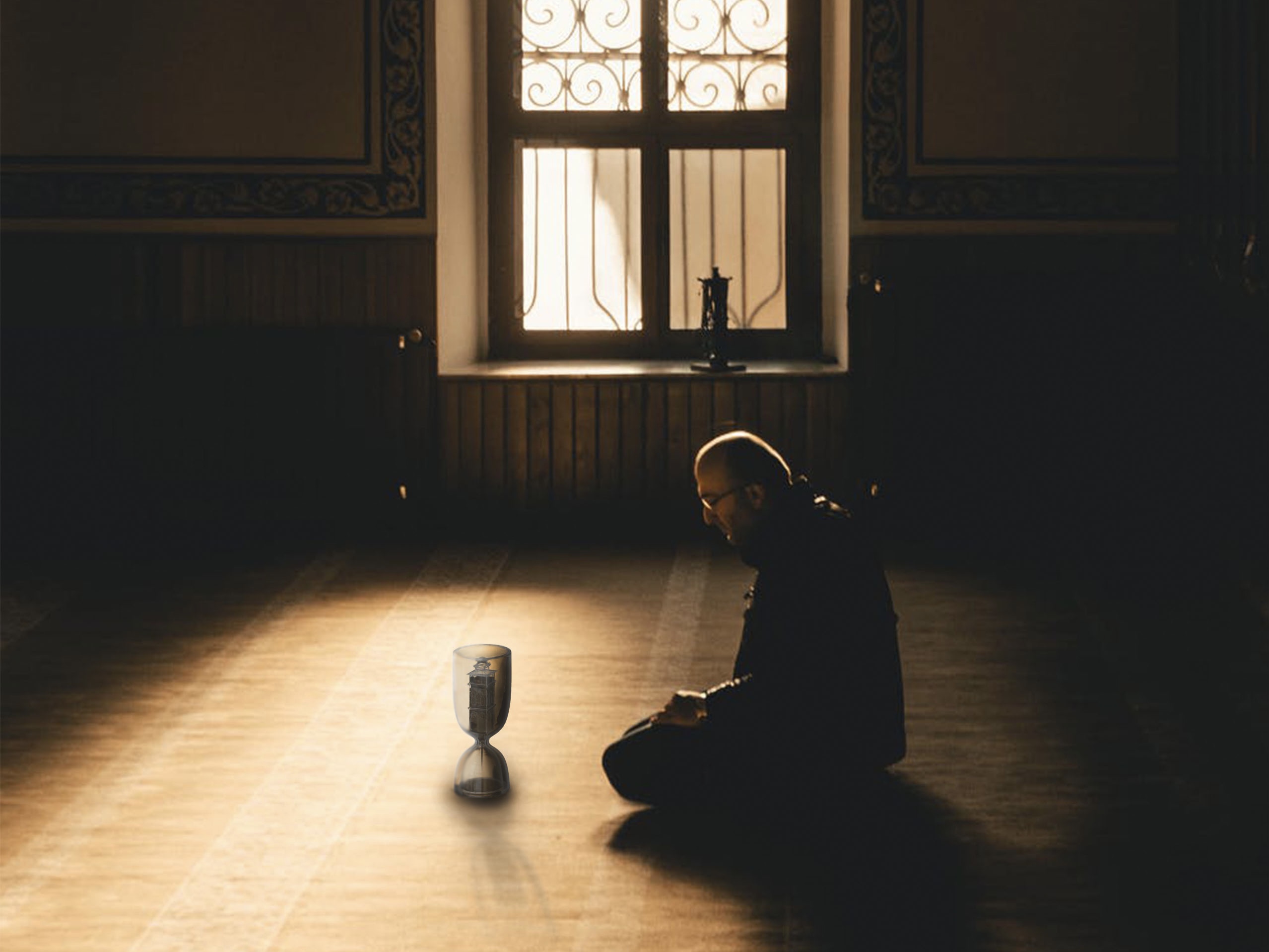 The granular materials in the hourglass are those found in Aleppo's construction waste.
"We choose black basalt powder, porcelain powder, brick powder, cement and sand, which represent the style, culture and construction type of Aleppo well," Wang says.
Black basalts and porcelain are widely used in Syria's buildings. Powders of these materials represent the damage of wars and roughness of rubble and remind people of the several wars that destroyed houses, churches and towers in Aleppo, Wang explains.
The team envisions that the hourglass could be enlarged and placed in a public square like a sculpture, so that people can mourn simultaneously to resonate with the same emotion. The students say it could also be made into a smaller size, like for key pendants, which would be easier for people to carry as a symbol of their yearning for peace.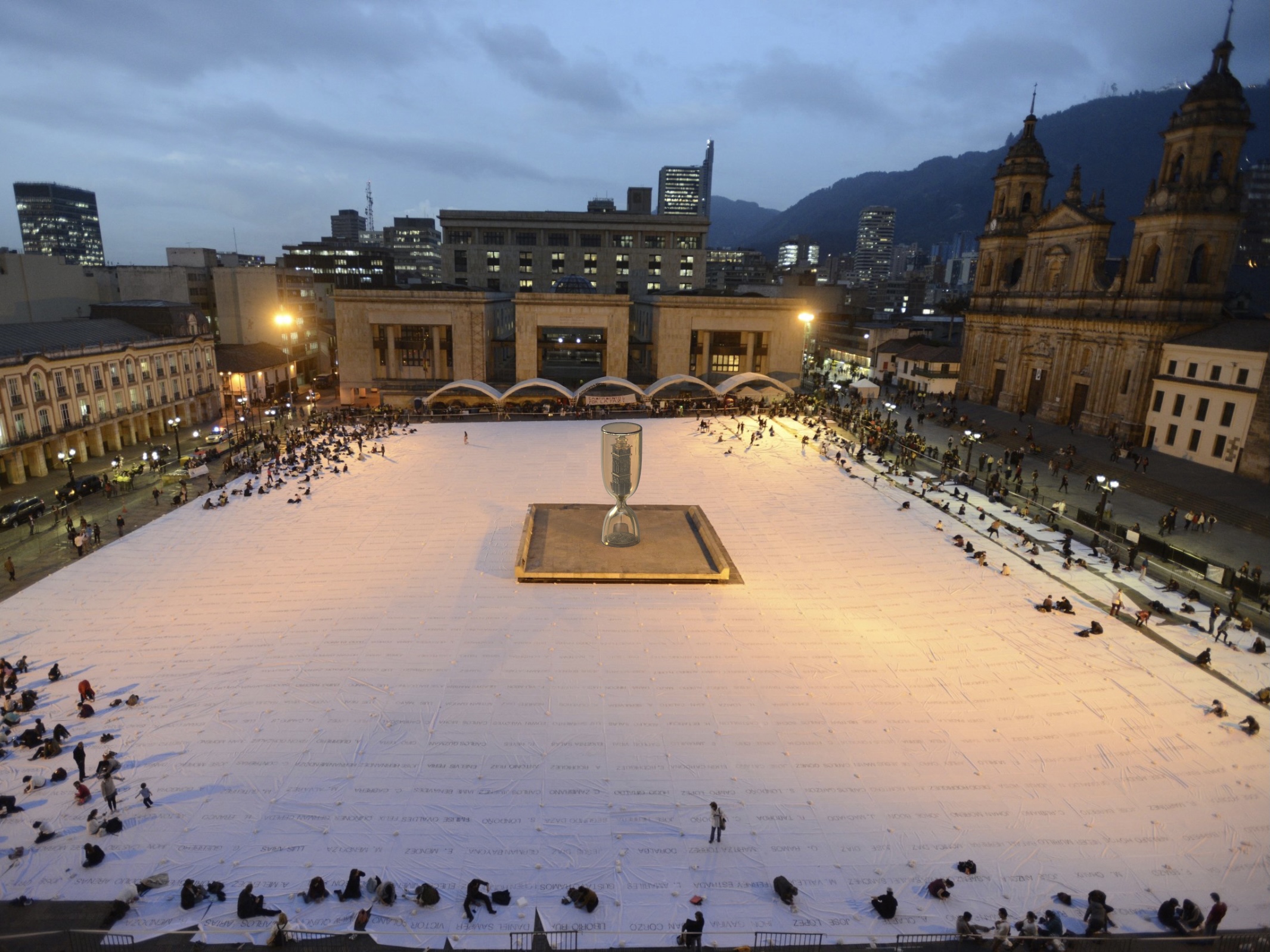 The student team consisted of Xiaoyu Wang, Yuxia Ren, Congyu Fang, Zhaofeng Zhang, Zixuan Ma and Yuheng Jia from the Department of Industrial Design at XJTLU.
By Yi Qian
Edited by Tamara Kaup
Images provided by the student team