"Under One Roof", a village service centre project designed by an XJTLU team from Design Research Centre (DRC), was awarded a third prize in the rural house design competition organized by the Suzhou government to promote rural revitalization.
The XJTLU team set out to design a service post station for Liujiazhuang, Qingshui Village, which is located in the middle of Meirentui Peninsula in Yangcheng Lake, Suzhou. They noticed a lack of public space with a small temple as the only public building in the village. The existing facilities are good for tourists, but are disconnected to the life of the villagers.
"Our project is positioned as the village service centre which is focused on providing a diversity of local, everyday users with a place to gather, communicate or exchange under a common roof," says Teo Hidalgo, a member of the team, who's also the director of DRC.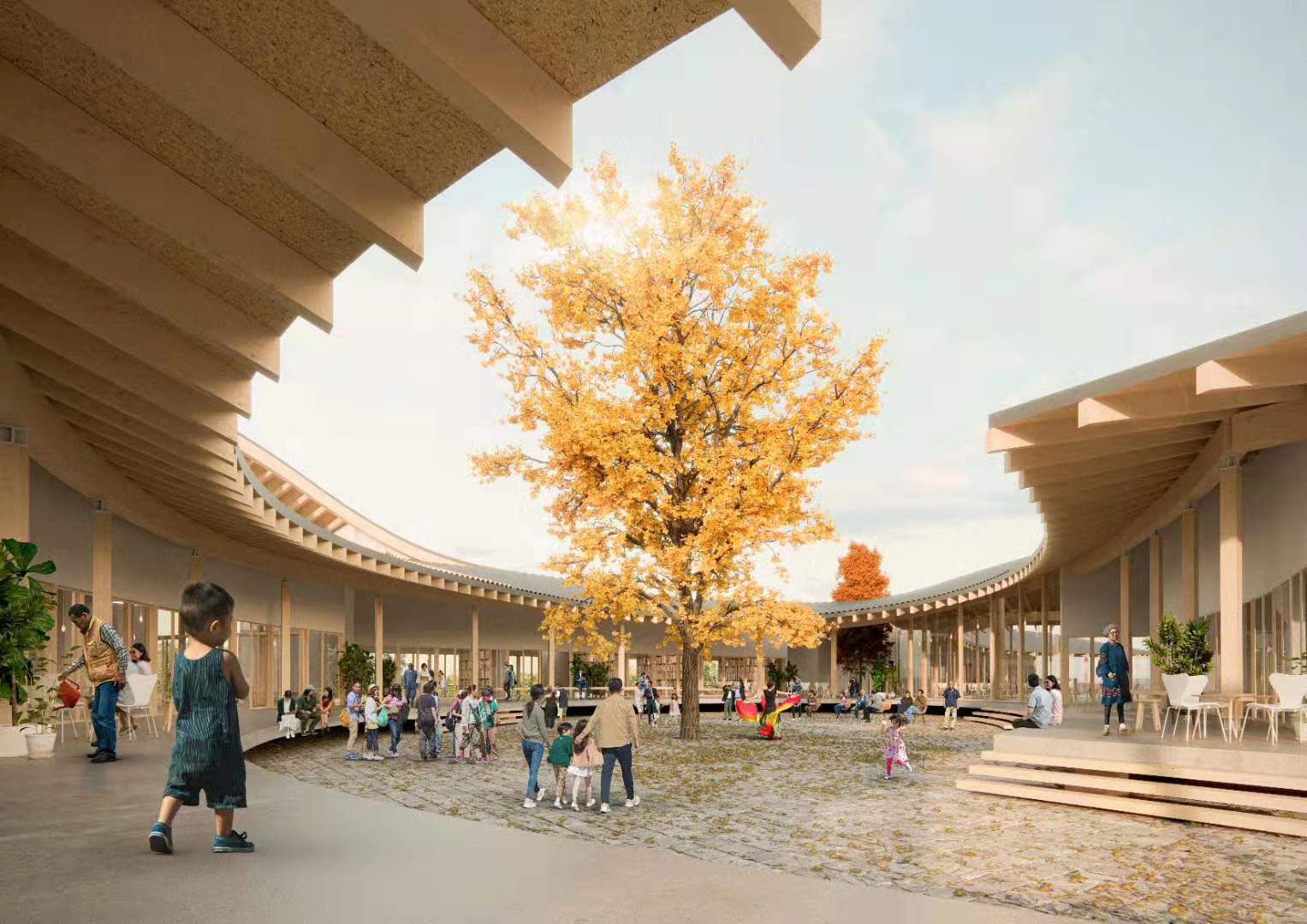 (Rendering)
The big square in the middle of the complex is the core of the service centre. A Ginko tree representing hope, peace, strength and longevity is to be planted on the square to become the symbol of the community centre. In addition, the large roof above connects and protects all the pavilions and open spaces, allowing diverse areas to appear under it.
"The continuous space under the roof provides a comfortable transition space between the interior and the outside providing opportunities for the community to gather under different weather conditions," Teo explains.
Ecological strategies are fully embodied in the project. "Natural lighting and ventilation are optimized by introducing skylights and openings on the roof as well as open and permeable areas between the pavilions" Teo says.
"A set of water recycling system is also integrated into the building to collect rains and later to use it for the irrigation of plants and toilet flushing."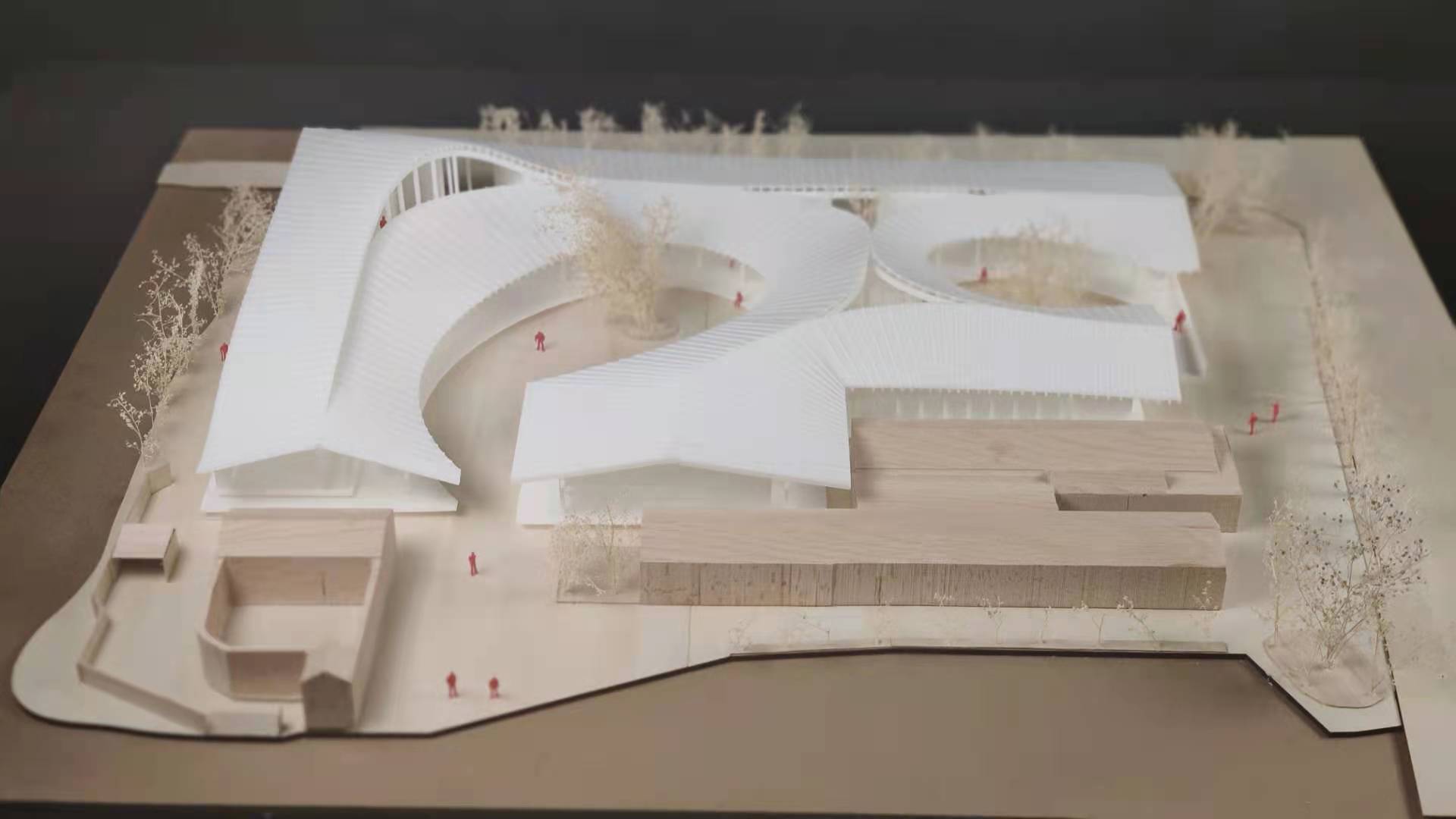 (Model)
The complex also accommodates meeting rooms, banquet hall, library, children and elderly day care centre, etc. The multi-functional hall can be used as conference hall for the whole village, or banquet hall for weddings and funerals, or a temporary exhibition space, or market for local products.
"We hope that the flexibility of our proposal can lead to a richer life for the villagers as well as to attract new visitors through a multifunctional program than includes market, guesthouse, multifunctional hall, café and service areas," he adds.
The design team was led by Teo Hidalgo, David Vardy and Dong Chen and included a number of architectural assistants from the DRC Team including Yanhao Pan, Xinyi Zou, Hanzheng Zhang, Zhengyuan Zhu, Yujie Gan, Yongqi Zhan, Wenqing Jia, Yilun Zhu and Boyu Zhu.
By Yi Qian
Image courtesy of Design Research Centre