The University of Liverpool recently announced the appointment of Professor Tim Jones as its next Vice-Chancellor. Professor Jones begins in the post in January 2023, succeeding current Vice-Chancellor Professor Dame Janet Beer, who will retire from the role in December 2022.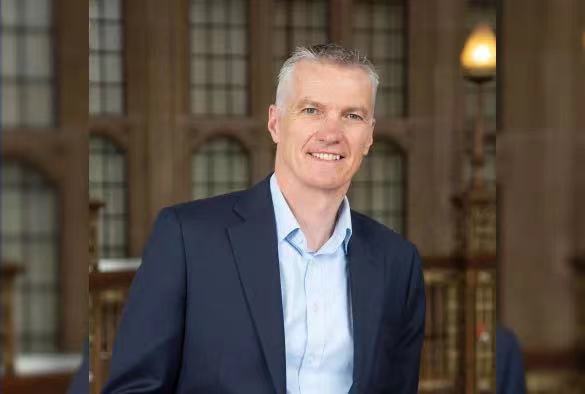 Professor Beer is currently Deputy Chair of the Board of Directors at Xi'an Jiaotong-Liverpool University along with her role as the University of Liverpool's Vice-Chancellor. XJTLU holds special relationships with its parent universities, Xi'an Jiaotong University and the University of Liverpool.
Professor Jones joins Liverpool from the University of Birmingham where he has been Provost and Vice-Principal since September 2016. His achievements include leading strategically important institutional projects, notably the establishment of the University of Birmingham Dubai in 2022 and the development of the Birmingham Health Innovation Campus.
He says: "The University's strong 2021 Research Excellence Framework (REF) results provide a fabulous platform on which to build, especially as the University seeks to grow its research ambitions and reputation for innovation and partnership. I am excited about working with colleagues across the University and its wider community of stakeholders to achieve our considerable local, national and global ambitions."
Civic and international projects leader
Carmel Booth, President of the University Council at the University of Liverpool, led the recruitment process and chaired the appointment panel made up of staff, student, and Council representatives. She says: "Tim is an experienced higher education leader with an impressive track record of devising and implementing significant civic and international projects."
Prior to his current role at the University of Birmingham, Professor Jones held a number of leadership positions at the University of Warwick. He is also a member of several external Boards and advisory groups and was a member of Council at the Engineering and Physical Sciences Research Council and a founding Board member of the Alan Turing Institute.
Professor Jones gained both his undergraduate degree and PhD from the University of Liverpool, before working as a postdoctoral research assistant in the Surface Science Research Centre. The majority of his academic career was spent at Imperial College London and the University of Warwick, where he led several interdisciplinary research centres and consortia. His research was focused on the surface, interface and thin film properties of a wide variety of advanced electronic materials, with applications in areas such as photovoltaics.
International collaboration
Professor Beer says: "I would like to congratulate Professor Tim Jones on his appointment as the next Vice-Chancellor of the University of Liverpool. It has been an honour and a privilege for me to serve as the Vice-Chancellor of this great institution and I wish him and the entire University community every success in the future."
Since her appointment, Professor Beer visited XJTLU many times, including participating in XJTLU's 10th anniversary celebrations and graduation ceremonies.
In January, reflecting on XJTLU's 15th anniversary the previous year, Professor Beer said the milestone "represents 15 years of international collaboration, providing a first-class, global education for thousands of students and furthering research across a range of disciplines.
"Everyone at the University of Liverpool is proud of what XJTLU, its staff, students and alumni have achieved, and we look forward to our next 15 years and more of collaboration."
By the University of Liverpool and the University of Liverpool Alumni Association
Edited by Tamara Kaup and Patricia Pieterse