The undergraduate Final Year Project of a Xi'an Jiaotong-Liverpool University (XJTLU) alumna is part of an exhibition now touring cities in China.
The RIBA China Chapter chose the project Dynamic Interconnection by Ruqing Lyu, a 2021 BEng Architecture XJTLU graduate, as part of the She is an Architect exhibition. RIBA (Royal Institute of British Architects), a global professional membership body in architecture, has validated XJTLU for both undergraduate and masters architecture programmes.
The exhibition aims to celebrate women's contribution to architecture and encourage equality and diversity in the industry. It showcases accomplishments of female architects of all ages and from across the globe, including China, India, the UK, Serbia, South Korea and Fiji. The exhibition opened recently at ZiWU's Modern Studio in Shanghai and will also tour in Beijing and Guangzhou.

She is an Architect exhibition

Lyu's project is a building design for a residential area for migrants in Shanghai. Her design aims to facilitate a community without class or hierarchy. The project has an open design that can adapt and change for increasing numbers of migrants, she says.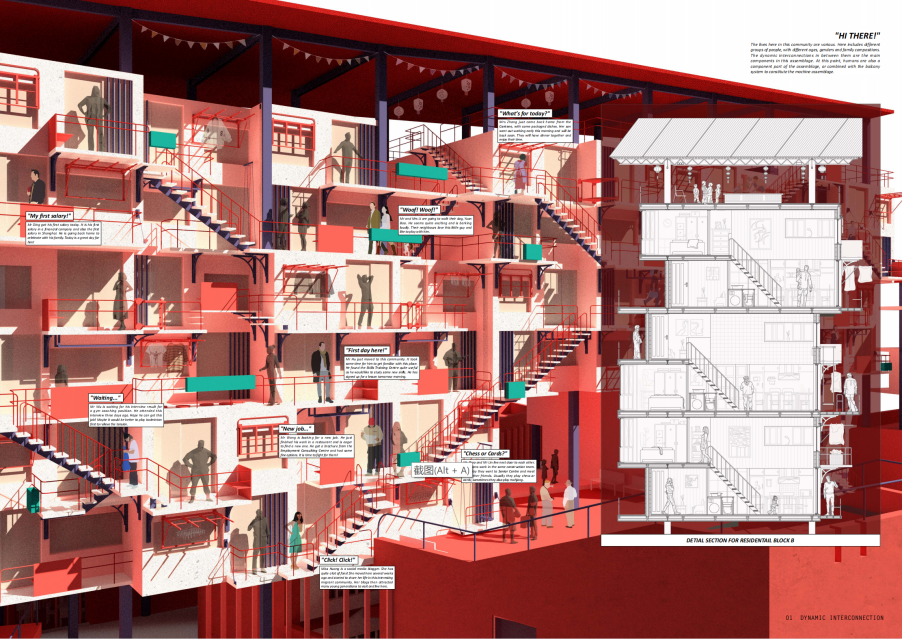 The dynamic balcony system of Lyu's project, Dynamic Interconnection

"My project intends to ease the problems of migrants caused by insufficient resources and unequal distribution, as well as difficulties of integrating into urban life due to cultural differences," she says.
"I added various functions to the building design, such as an educational centre, medical centre, employment consulting centre, tea house, etcetera, so that migrants here can find support wherever they need it."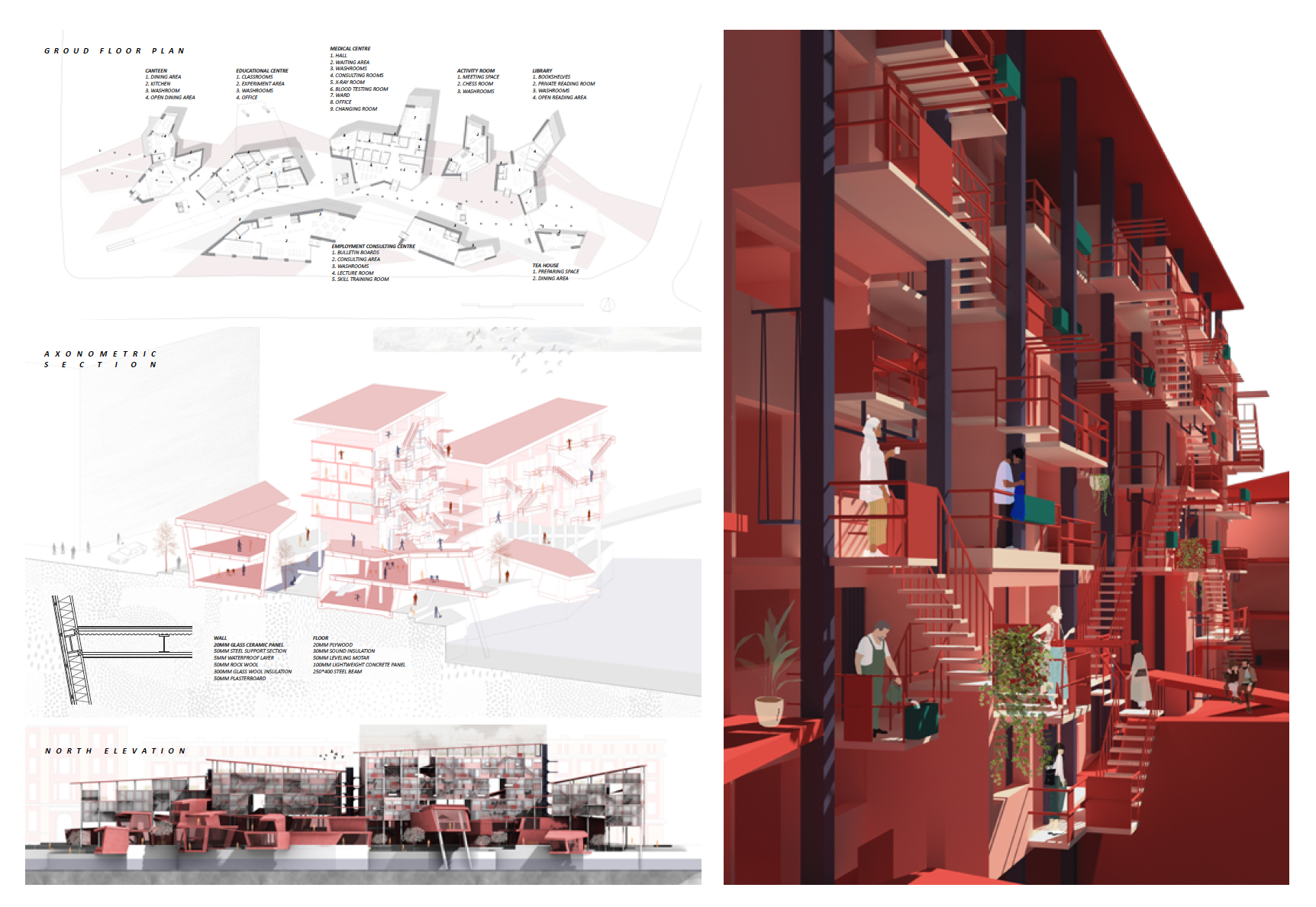 Ground floor plan, axonometric section, and north elevation of the project

Lyu says she believes women's observations and thoughts are important in ensuring diversity and pluralism in architecture's academia and industry.
"Generally speaking, female architects may have softer angles of view on humanity and more empathy for different groups of people.
"This exhibition, with its highlight on female architects, provides more opportunities for women to share their valuable ideas and amplify their voices in the architecture field," she says.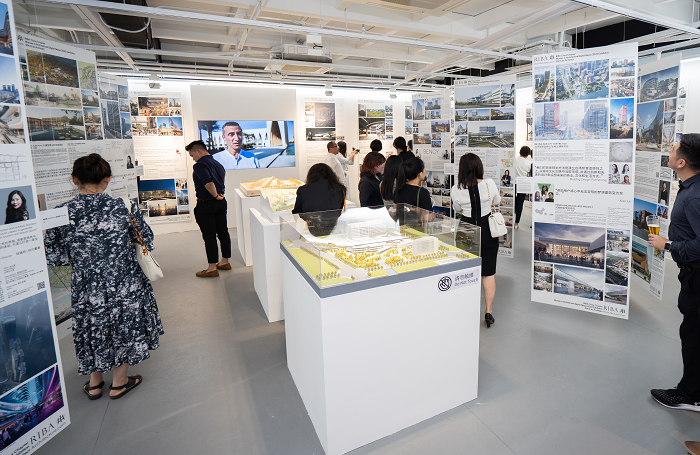 She is an Architect exhibition

Lyu is now pursuing a Master of Architecture at Cambridge University, where her research will explore the possibility of human-animal coexistence in Beijing hutong communities. Upon completion of the programme, she will receive a RIBA Part 2 qualification.
Lyu says: "It is such a great honour for me to be selected to be part of this wonderful exhibition. Even though I can't visit it onsite, it's exciting to see the photos and videos and learn about superb projects and ideas from other female architects."
By Yi Qian
Edited by Tamara Kaup
Photos courtesy of Ruqing Lyu and RIBA