Navigating the complex multicultural environment of a Sino-foreign higher education institution like Xi'an Jiaotong-Liverpool University (XJTLU) can be challenging for students. As the academic year begins, both new and returning students may wonder how to do it well.
Yang Hang, a PhD student at XJTLU's Academy of Future Education, is lead author of recent research that investigated how students successfully make a transition to a Sino-foreign university. According to the study, student initiative – which helps students move from passive to active learning – is critical. These practical tips, derived from the five dimensions of student initiative identified in the research, can help students enhance their own initiative: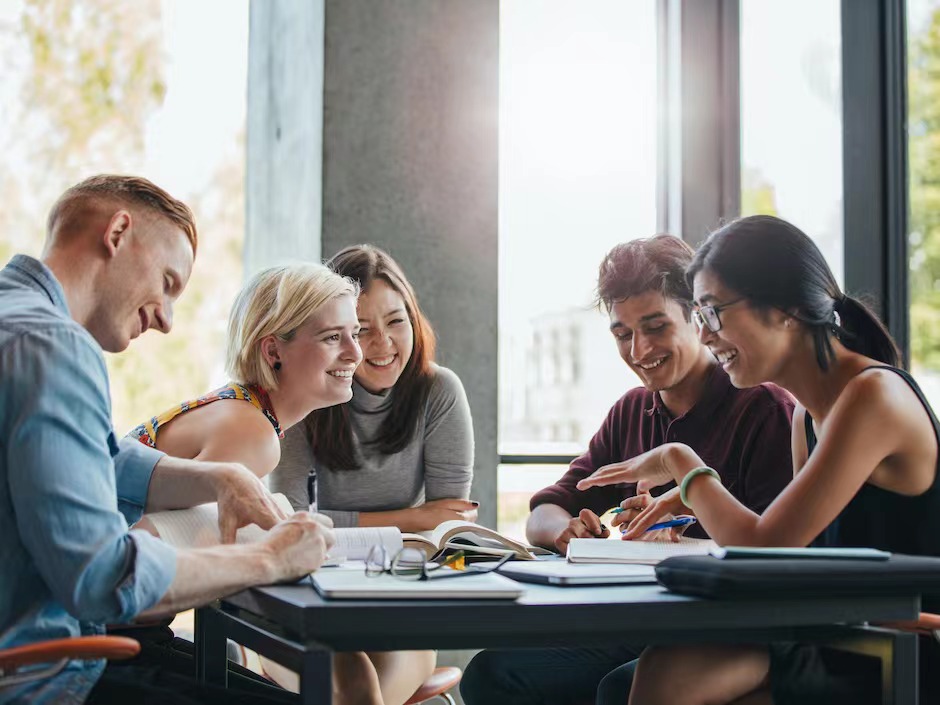 One: Be conscious of goals and their value for both study and personal life
Students with initiative tend to be aware of their goals and can adjust their learning efficiency according to their goals, Hang says.
"If they find it difficult to meet their goals, they can reset them to more reasonable ones according to their learning efficiency," she says.
One of the students interviewed for the research explained how they put this into practice: "At the beginning, I was too confident in my learning efficiency, which meant that I could not meet some of my goals. So I set some new ones to match my learning efficiency. I can also use these new goals to evaluate my behaviours and practices."
Two: Take time to reflect on personal growth and self-reliance
Hang says that when it comes to personal reliance, some students compare self-reliance to reliance on the university.
"Those with initiative think self-reliance is more important for them to manage their academic and sociocultural transitions effectively, "she says. "According to our data, one possible reason is that Sino-foreign universities are more flexible in student management, and teachers have less rigid control over the students."
Three: Accumulate resources and implement plans

According to the study, to enhance initiative, students should take advantage of available university resources. These include hard, physical resources, like the library, and soft resources, like extracurricular activities and supporting systems.
"Students' classmates and their teachers play the role of supporters, which are all soft resources for students to seek help from, "Hang explains. "Our study found that soft resources have a more prominent role in helping students take the initiative to manage their transition."
When it comes to implementing plans, the research found students with initiative using help from the digital world. "Some students mentioned using mobile applications to plan and allocate time for going to classes and self-study," Hang says.
Four: Adapt, adjust, and persist
Students with initiative tend to consider how the time they spend on different activities fits a university routine, Hang says.
"To better adapt to their schedule at the university, students can adjust the balance between study and life by allocating their study and leisure time."
They also can keep going even in the face of challenges.
"Persistence is about overcoming difficulties. For example, when students face deadlines, they need to adjust themselves and persist in overcoming these difficulties and completing tasks on time," Hang says.
Five: Keep your head up in study and in life
The study data identified three positive feelings students with initiative have: interest, pleasure and willingness.
"These feelings can encourage students to take the initiative to better manage their academic and sociocultural transitions effectively," Hang says.
Theory and practice
Hang explains that the five dimensions of student initiative combine the mind, behaviour and emotions:
"Self-consciousness and self-reflection are cognitive aspects. Self-motivating and self-adapting are behavioural aspects. Positive feelings constitute the affective aspect. The five dimensions have influences on each other and together affect students' transition," she says.
"This study provides theoretical contributions to the student initiative and transition literature. Moreover, it offers practical solutions for students to enhance their initiative and for Sino-foreign universities to facilitate the formation and development of student initiative."
The research articleHow Chinese students manage their transition to higher education effectively: student initiative at Sino-Foreign cooperative universities was published in the journal Asia Pacific Journal of Education.
Yang Hang is a PhD student in both theAcademy of Future Education at XJTLU and the Faculty of Humanities and Social Sciences at the University of Liverpool. Her research interests include: university student transition, intercultural competence, habitus changes, the internationalisation of higher education, and identity issues of under-represented groups.
Dr Xiaojun Zhang is the Executive Dean of the Academy of Future Education and Acting Dean of Entrepreneurship and Enterprise Hub, XJTLU Enterpreneur College (Taicang). Dr Zhang is a Principal Fellow of Higher Education Academy (PFHEA) in the UK. Most of his current work focuses on educating the educators in universities and schools, including teachers, professionals, and institutional leaders and managers.
By Xiaoyan Jin
Edited by Catherine Diamond and Tamara Kaup