The 2022 Jiangsu-UK Technology Exchange Week recently wrapped up in Suzhou. Co-hosted by Jiangsu-UK World-Class University Consortium and the University of Liverpool, the Exchange Week featured four major fields: technology, equipment manufacturing, biomedicine, and advanced materials. Representatives from over 50 universities and multiple industries in Jiangsu and the UK were invited to the activities.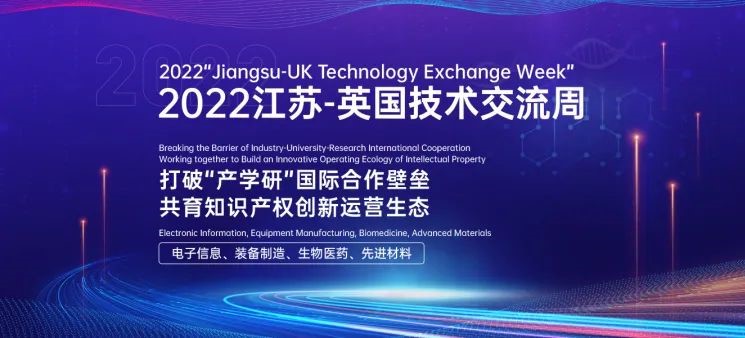 The 2022 Jiangsu-UK technology Exchange Week was held in Suzhou in September
In his speech, Stephen Brennan, Consul for Science and Technology at the British Consulate in Shanghai, expressed his confidence in sustaining the tradition of scientific exchange and collaboration between China and the UK. Brennan says: "We are glad to see that a strong partnership has been built between Chinese and British scholars. The number of academic papers co-authored by Chinese and British scholars is growing, and the two countries are leading the world in collaboration in research and innovation."
Yunyu Shi, Director of the Department of International Cooperation and Exchange of the Jiangsu Provincial Department of Education, hopes the Jiangsu-UK Technology Exchange Week, a platform for professional exchange, will deepen the integration of universities and enterprises. They believe the platform can facilitate the regional industries' transformation, upgrading, and high-quality development.
Co-founded by Xi'an Jiaotong University and the University of Liverpool, XJTLU is now the largest Sino-foreign university in China. Dr Yimin Ding, Vice President of XJTLU, says: "After 16 years of exploration and growth, XJTLU has entered stage 3.0 of its development. It will continue to build bridges and facilitate collaboration as it strengthens the integration of academia and industry."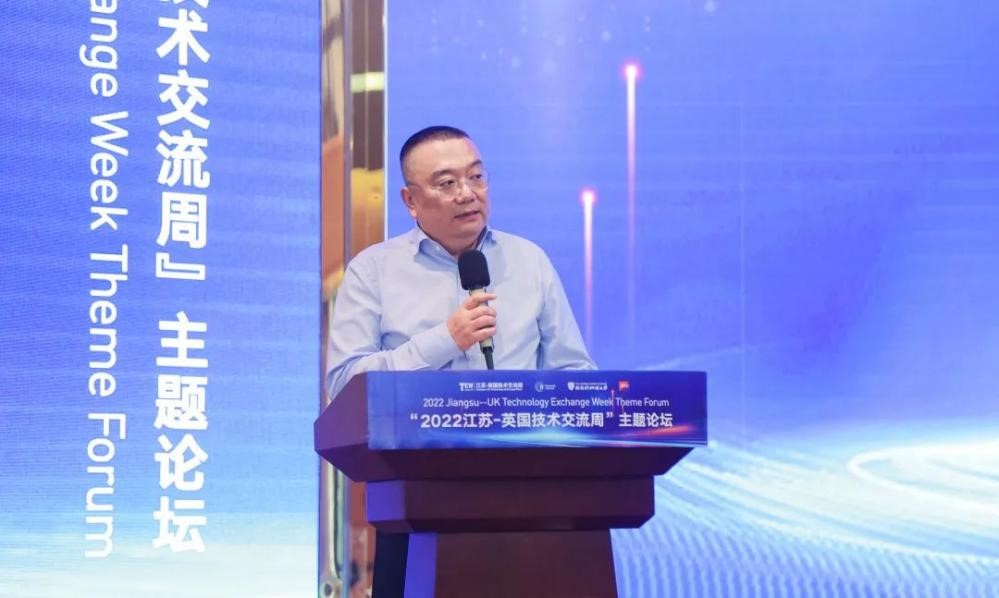 Dr Yimin Ding
Professor Hongbiao Dong, a member of the Royal Academy of Engineering who now works at the University of Leicester; Professor Heng Tang, Director of Jiangsu Provincial Intellectual Property Research Centre and Dean of the School of Intellectual Property at Jiangsu University; and Professor Senior Fellow of Higher Education Academy and Dean of the School of Advanced Technology at XJTLU, delivered keynote speeches. The topics included joint-research projects from Chinese and British scholars, patent conversion in Chinese universities, and the current status of industrial-academic collaboration.
Professor Lim says: "Underpinned by the Jiangsu Data Science and Cognitive Computational Engineering Centre, XJTLU will build a proof-of-concept ecosystem comprising a creative design digitalisation centre, a digital prototyping centre, an open source development centre, a standards patent centre, and a testing and verification centre. This will be an inspiring example for universities exploring industrial-academic collaboration."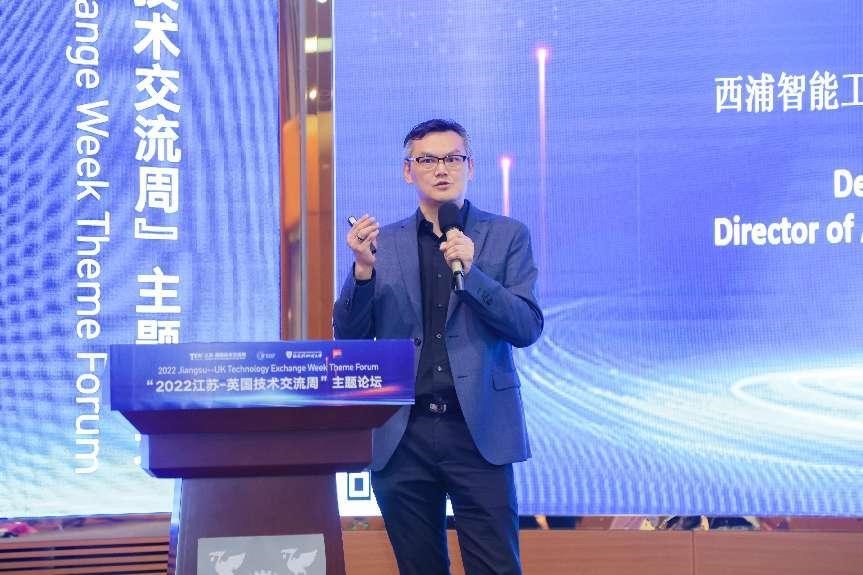 Professor Eng Gee Lim
Dr Hao Chen, Manager of the Applied Mathematics Department at , and Han Zhang, general manager of Jussiro International Technology Investment and Windchime Technology Development, spoke about the importance of research and development breakthroughs in industrial-academic collaborations from the perspective of industry professionals. They also highlighted the contribution of these developments to the advancement of industries.
During the Exchange Week, scholars from XJTLU Entrepreneur College (Taicang), XJTLU Wisdom Lake Academy of Pharmacy, and the School of Science presented at the Project Roadshow. They introduced their innovative research projects, including geometric flexibility in grinding, phosphorylase inhibitors, and innovative drug development for the treatment of traumatic brain injury.
Nearly 200 innovative research projects were presented in the online Technology Exhibition Hall, including 53 projects from XJTLU scholars. Other universities involved include Southeast University, Hohai University, Soochow University, Jiangsu University, of Science and Technology, Nanjing Medical University, and Duke Kunshan University, all from China.
Click here to learn more about the innovative projects and technologies presented during the 2022 Jiangsu-UK Technology Exchange Week.
Image and text provided by Scientific Research Productivity and Innovation Office
Translated by Xueqi Wang
Edited by Qiuchen Hu and Catherine Diamond