In the 28th International Conference of the Association for Computer-Aided Architectural Design Research in Asia (CAADRIA) recently held in Ahmedabad, India, the paper "Comparing Design Strategies: A System for Optimization-Based Design Exploration" written by Likai Wang, Patrick Janssen, Tung Do Phuong Bui and Kian Wee Chen, won the Best Paper Award Runner Up.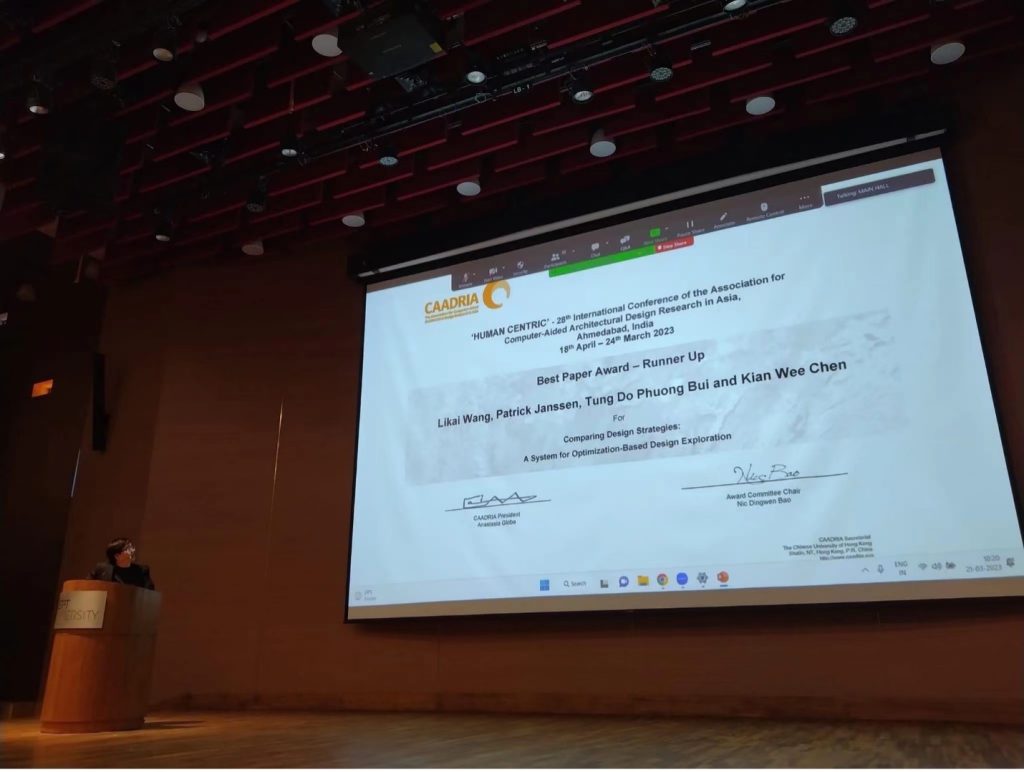 Since 1996, the CAADRIA conference is an annual conference for Computer-Aided Architectural Design Research in Asia within the Asia Pacific region. This year's conference, themed "Human Centric", brought together academics, researchers, and practitioners to contribute to the fields of computational design methods, instruments, and processes to innovate for humans.
Dr Likai Wang is an assistant professor at XJTLU's Department of Architecture. His research aims to leverage computational design and evolutionary optimization to promote human-computer collaboration, with a special focus on sustainable and energy-efficient building design.
The awarded paper that he co-wrote presents a system for supporting optimization-based design exploration, especially focusing on comparing design strategies for early design stages.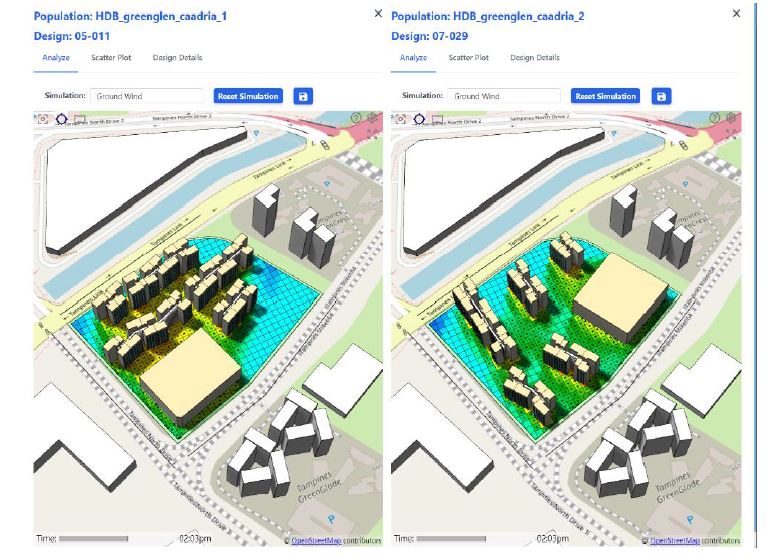 Design Comparison View (screen capture)
According to Dr Wang, this paper presents a system connects Rhino-Grasshopper to a web-based cloud evaluation server. With this system, designers can encode different design strategies or concepts in Rhino-Grasshopper and input them into the server for design performance evaluation. The server also provides various interfaces for the designer to visualise and analyse optimisation results.
"The aim of creating this system is to facilitate designers to conduct multiple optimisation runs so as to compare the strengths and weaknesses among different design strategies or concepts. By conducting such optimization-based design exploration, it enables designers to extract design information and knowledge from the optimization result to inform the early-stage decision-making," he says.
By Yi Qian
Images courtesy of Dr Likai Wang