"Don't worry if you lose every penny you made because if you started from scratch, you're no worse off than when you started."
Dongjun Zhao leads a start-up business in e-commerce on Douyin, the Chinese version of TikTok, selling home appliances worth 10 million CNY. In 2022, his business repeatedly took first place in monthly sales in the home appliances category and kept the honour of top sales growth on Douyin. The company's highest sales record surpassed official flagship stores such as Huawei and Vivo.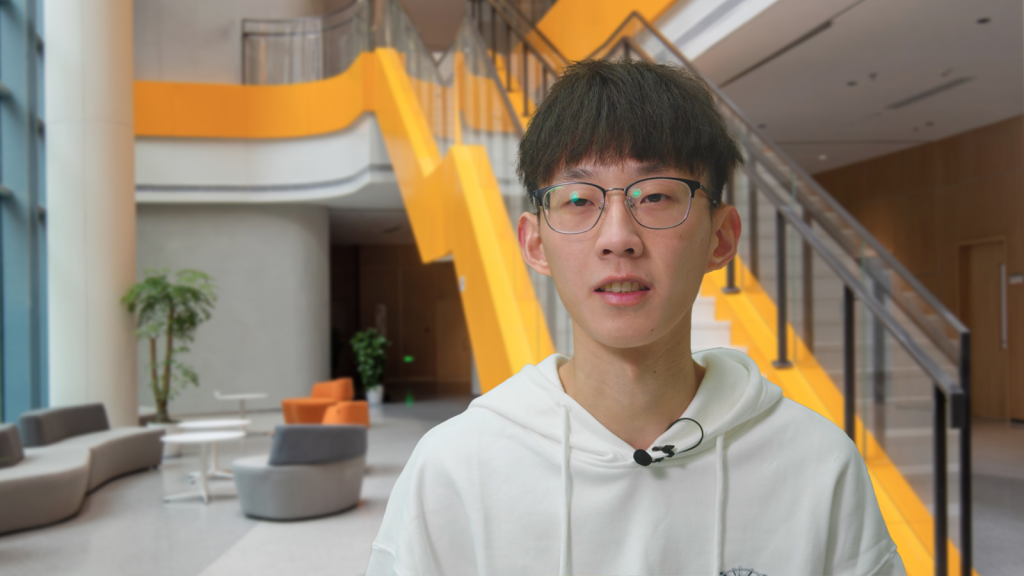 Dongjun Zhao shares his story with XJTLU in an interview
Zhao is a Year Four student at the XJTLU Entrepreneur College (Taicang). In July 2023, he will graduate with a Bachelor's degree in Intelligent Manufacturing Engineering with Contemporary Entrepreneurialism and be among the first batch of graduates from the College.
After joining the XJTLU Entrepreneur College (Taicang), he walked the path to entrepreneurship more confidently with professional knowledge and experience in e-commerce.
Video of Dongjun Zhao's interview
Entrepreneurs in the making
"Dr Andrew Huey Ping Tan, my Final Year Project (FYP) supervisor, helped me optimise the supply chain of the washing machines I was selling on Douyin. As a result, sales went up beyond my expectations."
XJTLU Entrepreneur College (Taicang) has lent Zhao a helping hand since he started his e-commerce business in Year Three.
In July 2022, Zhao encountered an issue with the air conditioners he had sold because some of the units were damaged. By reviewing customer feedback, Zhao realised that the issue was caused by product design and materials. Subsequently, he reached out to Dr Yuyi Zhu, an assistant professor from the School of Intelligent Manufacturing Ecosystem, for help. Dr Zhu and Zhao redesigned the air conditioner and then conducted a simulation to test its quality. Afterwards, Zhao brought the new air conditioner to the factory owner with suggested design modifications. As a result, the damage rate of the product was reduced, and sales went up.
Zhao says: "XJTLU Entrepreneur College (Taicang) is also a place to gain positive attitudes towards life. Dr Shenhong Wang, a senior associate professor of practice at the School of Robotics, always highlights the word 'logical', explaining the importance of logic. A person with good logic can avoid information asymmetry, which is important in business communication."
Zhao chose to develop a profession in entrepreneurship and study at the College due to influences from his childhood.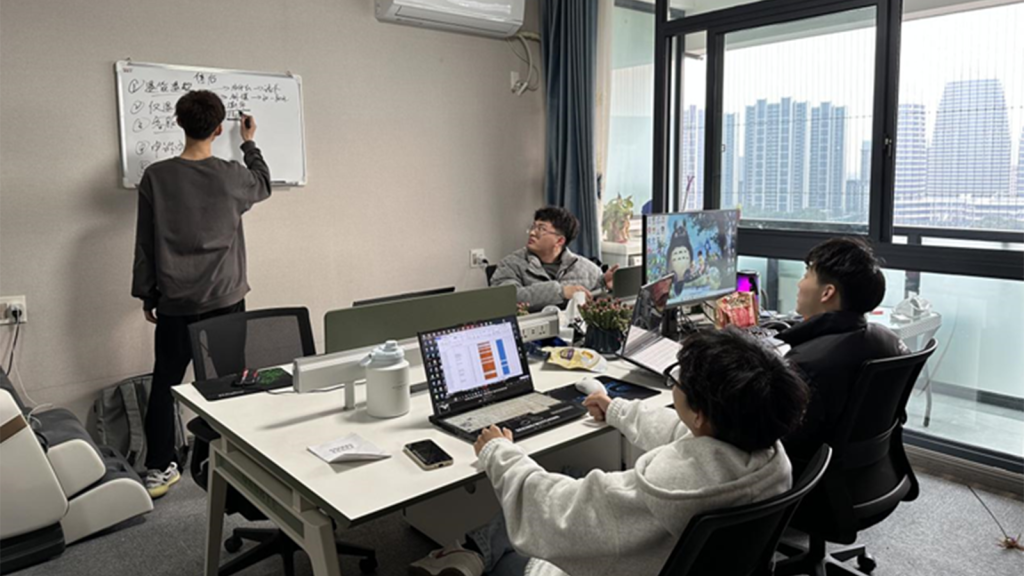 Zhao shares his after-sales-related experience with his team members
The journey begins …
Born in China's "Capital of Wood Floor Panels," Nanxun in Zhejiang, Zhao grew up in an environment with extensive business activities. "There were factories all over the place in my hometown, and almost every family was an entrepreneurial unit," says Zhao.
Zhao's parents also played a vital role in moulding him into an entrepreneur. When Zhao was in primary school, he wanted a pair of Heelys shoes, but his father did not spoil him and give in to this simple request. "The shoes were about 400 CNY at that time. Instead of buying me the shoes, my father negotiated a plan with me. I would receive 200 CNY per month as living expenses, and I needed to manage my expenses myself." From then on, Zhao began to take an interest in money management and gradually turned the desire for material goods into the pursuit of self-reliance.
As time has gone by, Zhao's interest in money management has evolved into entrepreneurship. Zhao's entrepreneurial journey began during a summer vacation from middle school, where he tried to sell Beats by Dre headphones through Taobao, a popular e-commerce platform in China.
It all started when he found an online goods supplier offering a much lower price than the market price. He contacted and cooperated with the supplier and then began to sell products on his Taobao account. According to Zhao, he received an exceptionally large number of orders from customers, which was really exciting. However, later on, he started to find out that most of the orders were fraudulent. They were made by agents posing as customers in a crackdown on counterfeit products, placing orders from sellers who are suspected of selling fake goods.
Zhao realised that his supplier was likely trading with counterfeit and pirated goods. Fortunately, he discovered the truth before the supplier delivered the products to customers, so he did not lose too much. As a result of the experience, he realised that entrepreneurship is not only about passion and courage but also about learning from failures, having the ability to fix problems, and gaining professional knowledge to make entrepreneurship sustainable.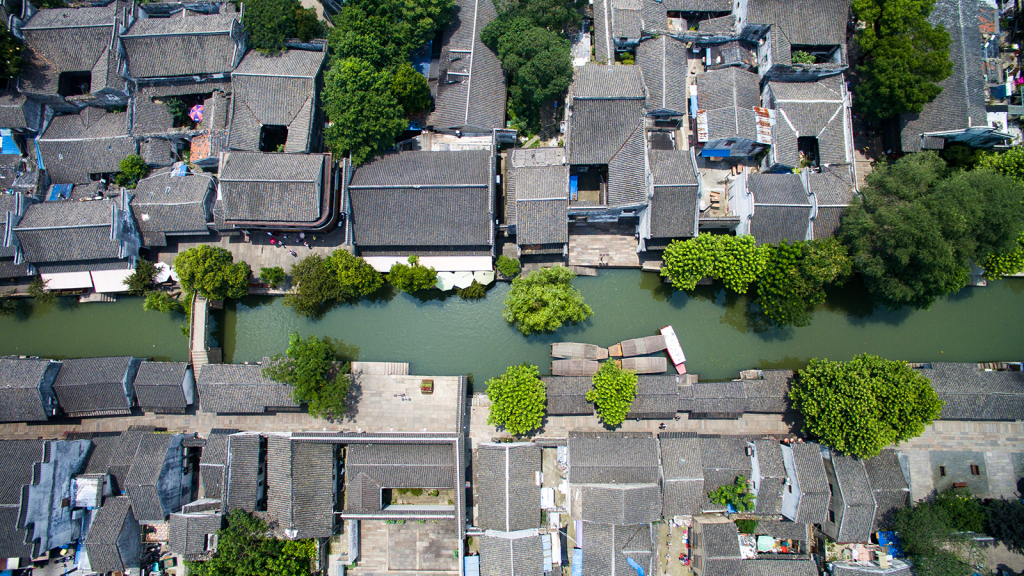 Nanxun in Zhejiang province, China; Zhao Zhao's hometown
Standing on shoulders of giants
According to Zhao, his family and friend also played a vital role in the development of his start-up.
"Entrepreneurship requires a person to grow constantly, but it is not something that one person can accomplish on their own."
"Newton once said, 'If I have seen further, it is by standing upon the shoulders of giants.' My family and friends are the 'giants' to me!"
Zhao was content and worried at the same time while setting up his start-up on Douyin. He was happy about the fresh start but afraid because he did not have enough money to purchase goods from suppliers. He decided to tell his family about his entrepreneurial project and asked for help. After understanding the background and problems of the project, his family provided financial support to Zhao by applying for a bank loan.
Zhao's business has grown well with financial support from his family, which has led to increasing demand for good customer service. Zhao's friends often came to his workshop in the afternoon to help him out with customer service work due to a shortage of human resources.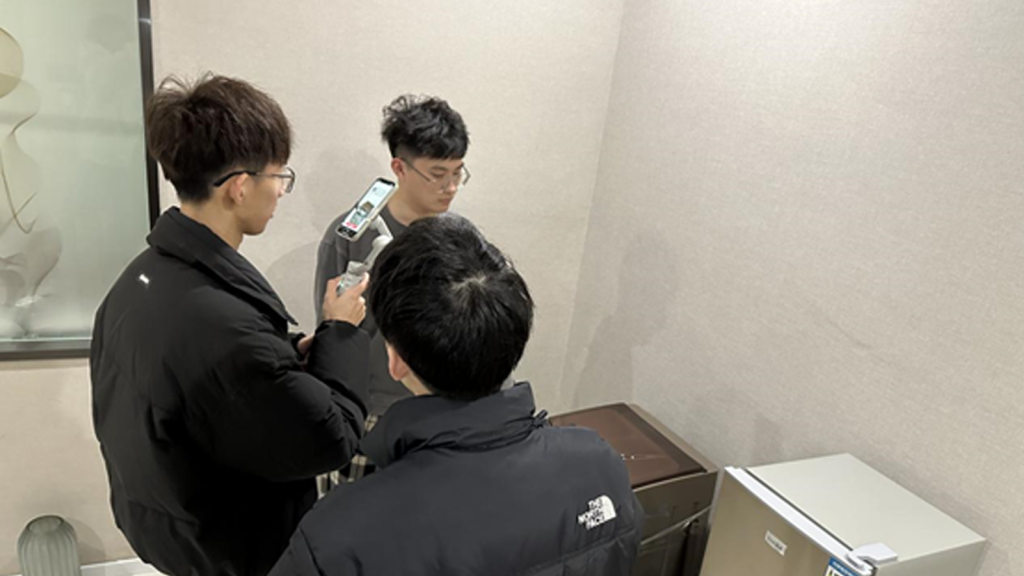 As one of the first batch of graduates from XJTLU Entrepreneur College (Taicang), Zhao hopes that "the College can create more courses that offer real-life guidance for the scenarios entrepreneurs will face, such as taxation and law."
Zhao also encourages industry elites invited by the College to share stories of failed cases rather than only successful ones because "there is a reason behind every success and failure. We can only see further by looking at 'giants' in a full picture."
By Haolun Xu
Edited by Catherine Diamond
Photos courtesy of Dongjun Zhao
Video produced by Ting Ye, Maotianze Ye, Yifan Pu, Lingzi Lou