Interviews with practitioners
Opening on 4 April in Design Building at Xi'an Jiaotong-Liverpool University, the FUTURES exhibition, curated by Dr Juan Carlos Dall'Asta and Daniela Pico Perez from the Department of Architecture, showcases works and interviews from the pool of practitioners who support teaching of the XJTLU Architecture undergraduate and postgraduate programmes.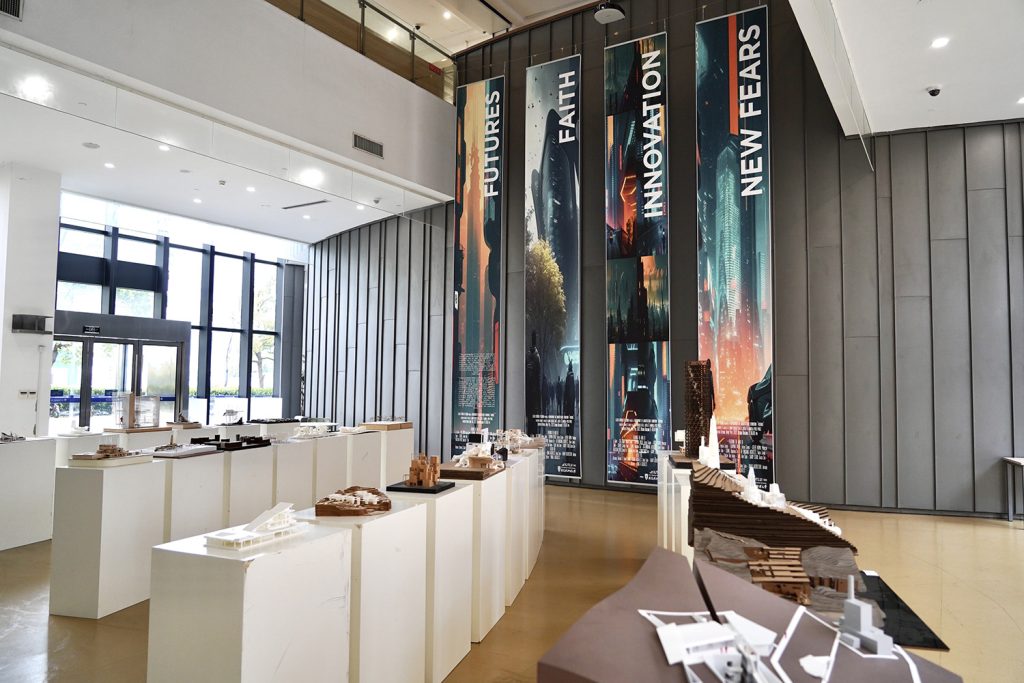 The exhibition offers a glimpse into the minds of the 15 architects, each presenting their unique interpretation of the future of architecture. It is divided into three thought-provoking thematic categories - Faith, Innovation, New Fears - reflecting on the possibilities and challenges of architecture in the future.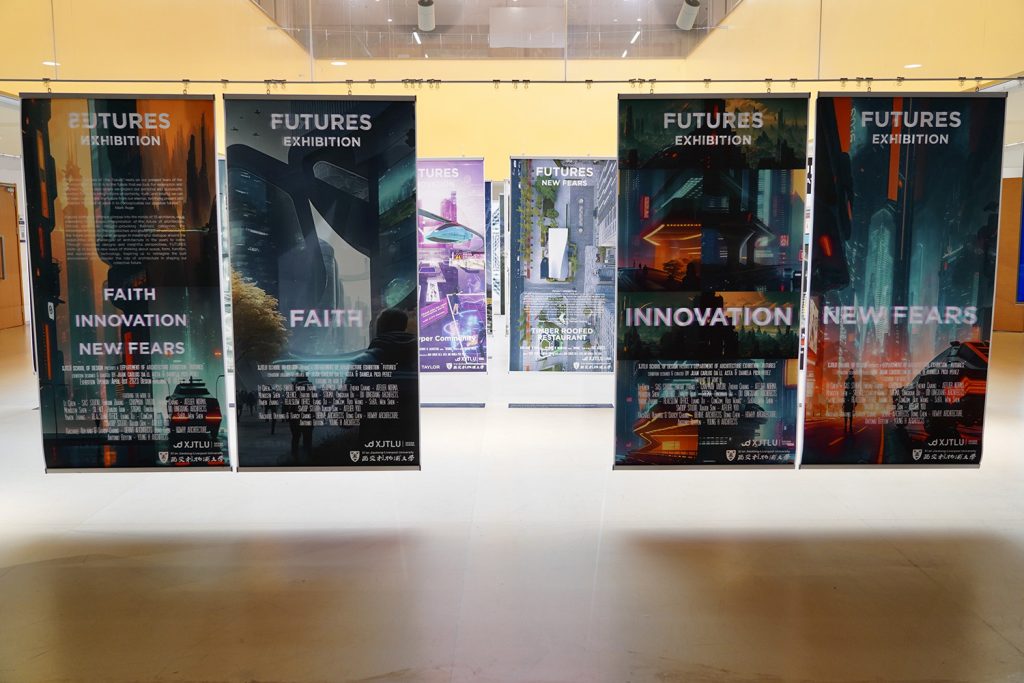 Dr Dall'Asta, associate professor at the department, says: "Through innovative designs and insightful perspectives, the exhibition invites audience to explore new ways of thinking about space, form, function, sustainability, and technology, to reimagine the built environment and consider the role of architecture in shaping our collective future,
"Students will be exposed to aspects of what their 'future' careers are and have an opportunity to learn about local offices including those in Suzhou and Shanghai.
"It's also an opportunity for us to reflect upon the relationship between academic and practice, which is a fundamental part of the Design School."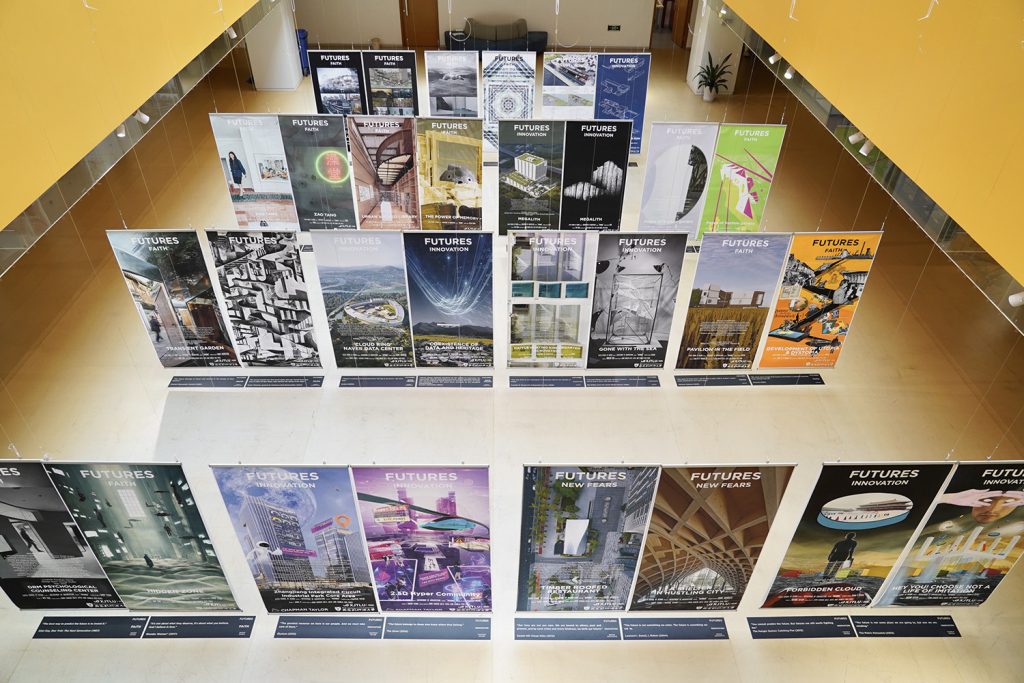 Daniela Pico Perez, PhD candidate of the department, says that fostering a dialogue was a crucial component of the exhibition, which was achieved through interviews with the architects involved.
"These interviews provided a platform for discussing the future of architecture and the ways in which new technologies, such as AI, VR, digital fabrication, and automation, are reshaping and pushing architects to transform their creative processes.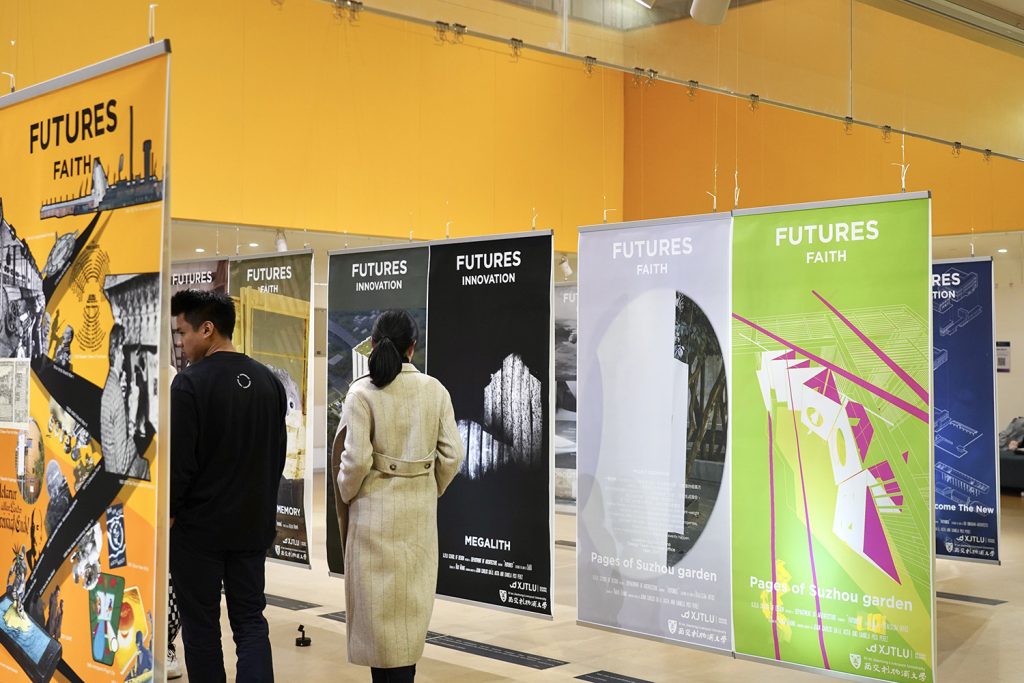 "By showcasing the architects' responses to thought-provoking questions, we fostered an engaging and dynamic dialogue that encouraged participants and listeners to rethink the possibilities of architecture today and in the years to come," she says.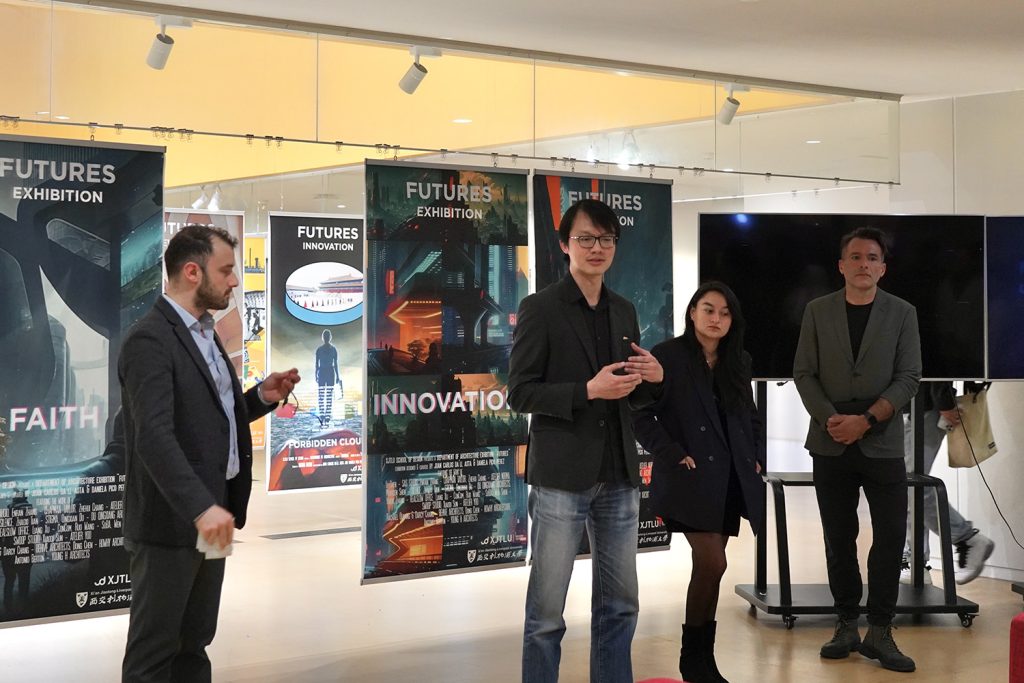 Darcy Chang, founding partner of BEHIVE, has been teaching at XJTLU as a part-timer for 5 years. He says that participating in this exhibition gives him an opportunity to rethink his practice and to redefine what current issues his projects are related to.
"It's been a very meaningful journey with XJTLU. I really enjoy the overall environment here, and I also learned a lot by co-teaching with XJTLU staff. This is also the first time that my project is exhibited publicly," he says.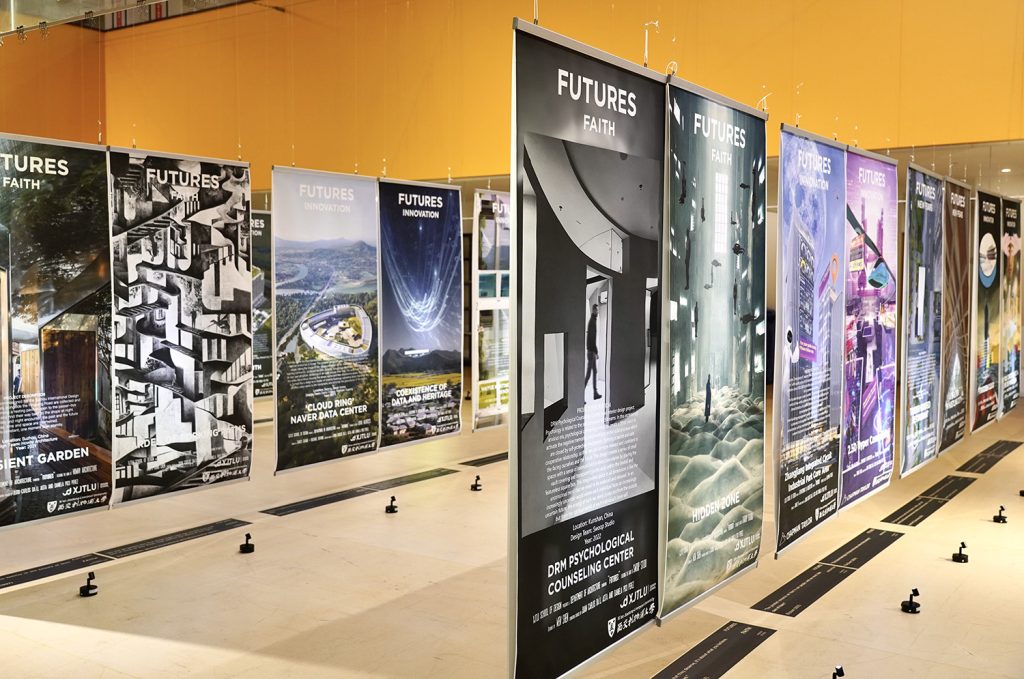 By Yi Qian
Photos by Yi Qian and Xiaoyu Wen