This year, the 14th United Nations Chinese Language Day and "Grain Rain" day both fell on 20 April. Grain Rain is one of the 24 solar terms in the Chinese lunar calendar, signifying the start of the rainy season and the time when farmers begin planting rice.
To mark the occasion, Xi'an Jiaotong-Liverpool University held its Traditional Chinese Culture Bazaar on campus. The event was co-organised by the School of Languages, XJTLU Arts Centre, Suzhou Silk Museum, Suzhou Industrial Park One-Stop Service Centre and XJTLU student clubs.
At the bazaar, international students learned about and experienced some of Suzhou's intangible cultural heritage, including paper cutting, silk weaving, dough modeling, sugar painting and Suzhou-style lantern making. They also tried some traditional snacks, such as begonia cakes, and qing tuanzi (a dessert made from glutinous rice).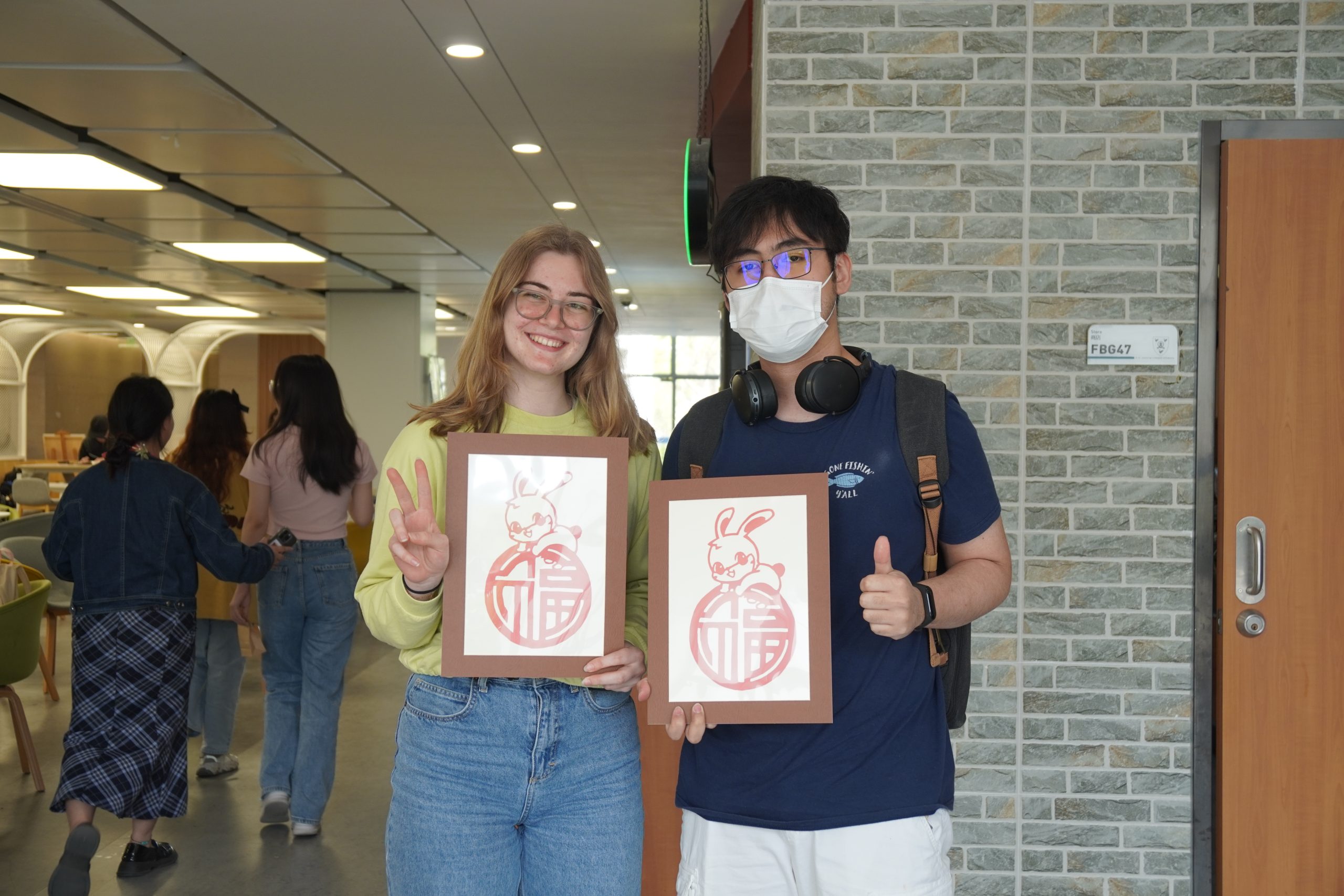 International students and their paper cutting artworks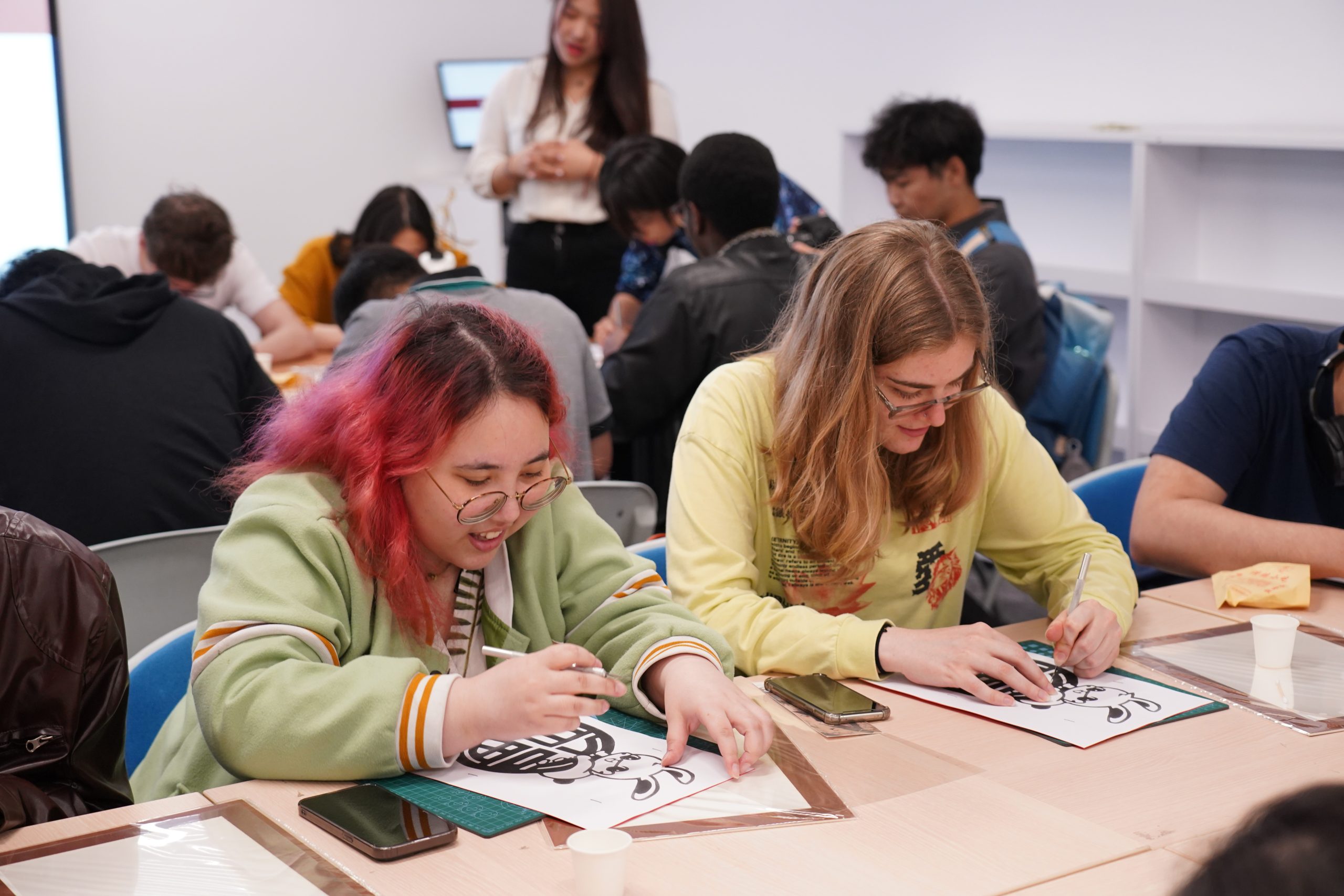 Students cutting the motifs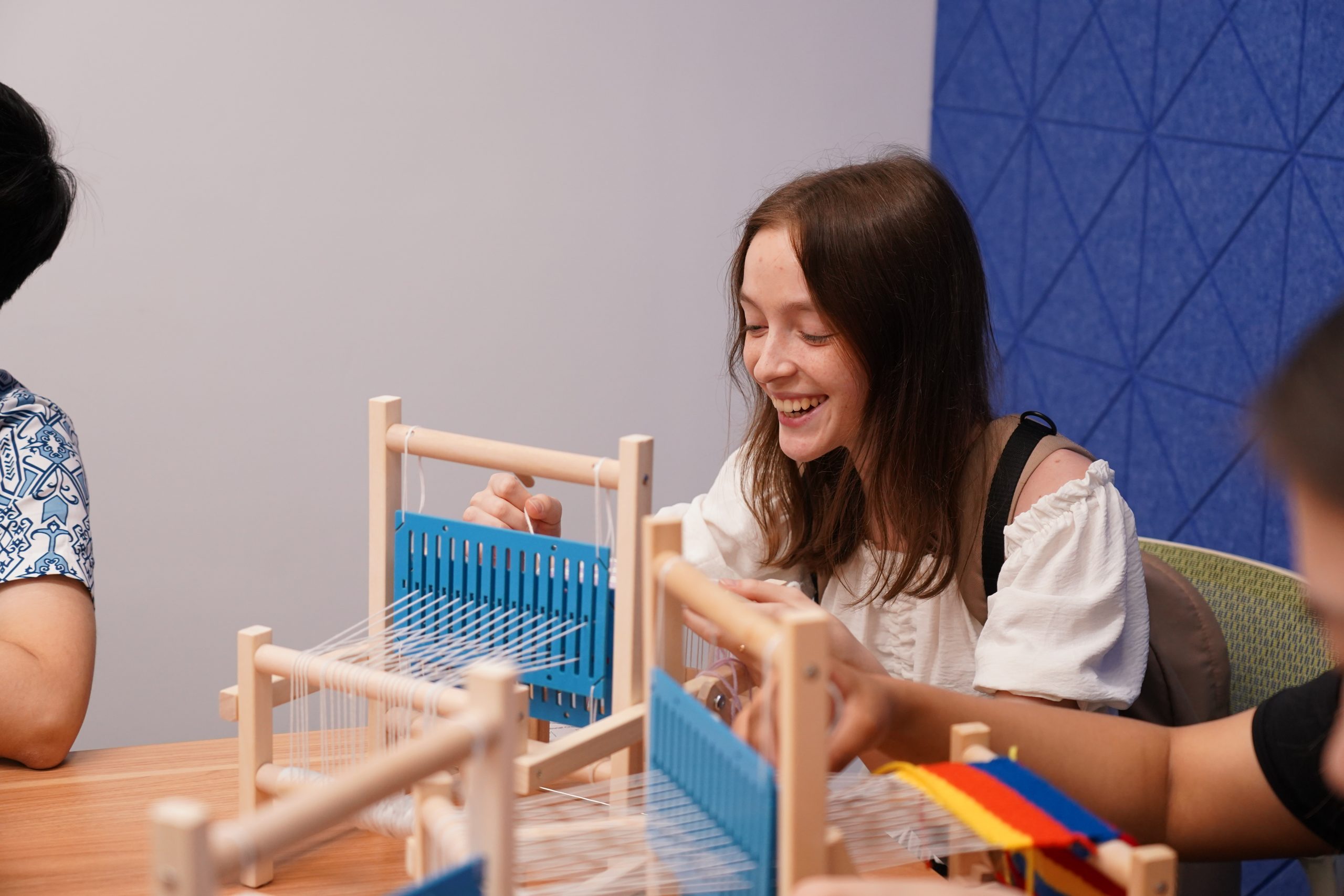 Students weaving silk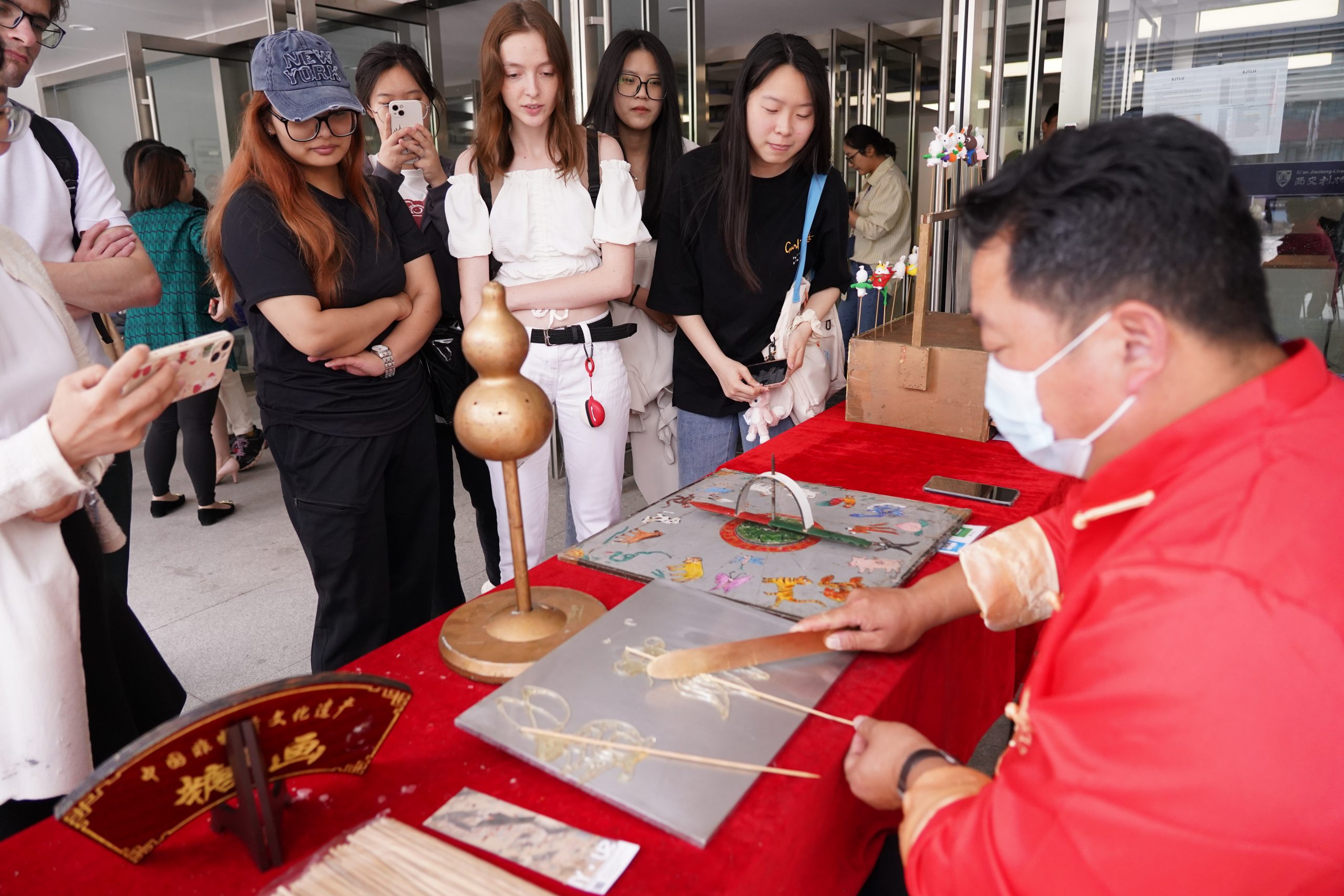 A sugar painter creating designs using hot, liquid sugar
Suzhou begonia cake
The bazaar also included Chinese poetry workshops, traditional opera performances, Han Dynasty costumes, papermaking, a tea ceremony, beaded bracelet making, Chinese idiom quizzes, and more.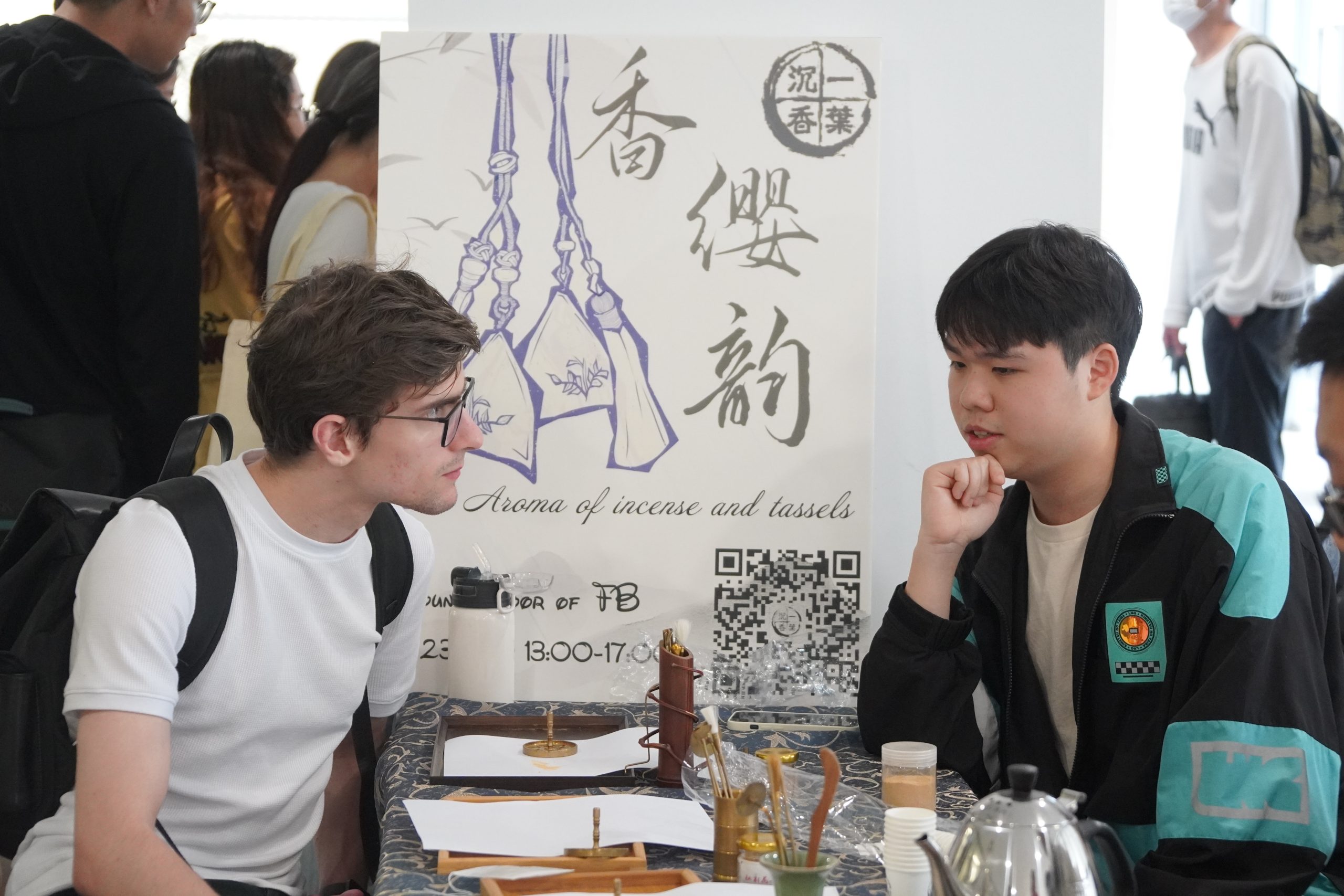 A student introducing the art of incense burning and the Chinese tea ceremony
Ying Zhao, Associate Language Lecturer at the School of Languages and one of the event organisers, said: "Our event design engages all five senses. It provides Chinese and international teachers and students with an opportunity to immerse themselves in the Chinese language and culture, and to gain a deeper understanding of Suzhou's rich history."
Chukwudalu Chibeze, a Year One student from Nigeria, studying BEng Intelligent Robotics Engineering with Contemporary Entrepreneurialism, said: "My favourite part today was experiencing the traditional paper cutting. It made me realise how deep and rich traditional art could be. It seemed very easy initially, but it took me more than an hour before I finished. I only completed a simple work, but I can feel the craftsmanship contained in the traditional Chinese techniques."
Suzhou-style lanterns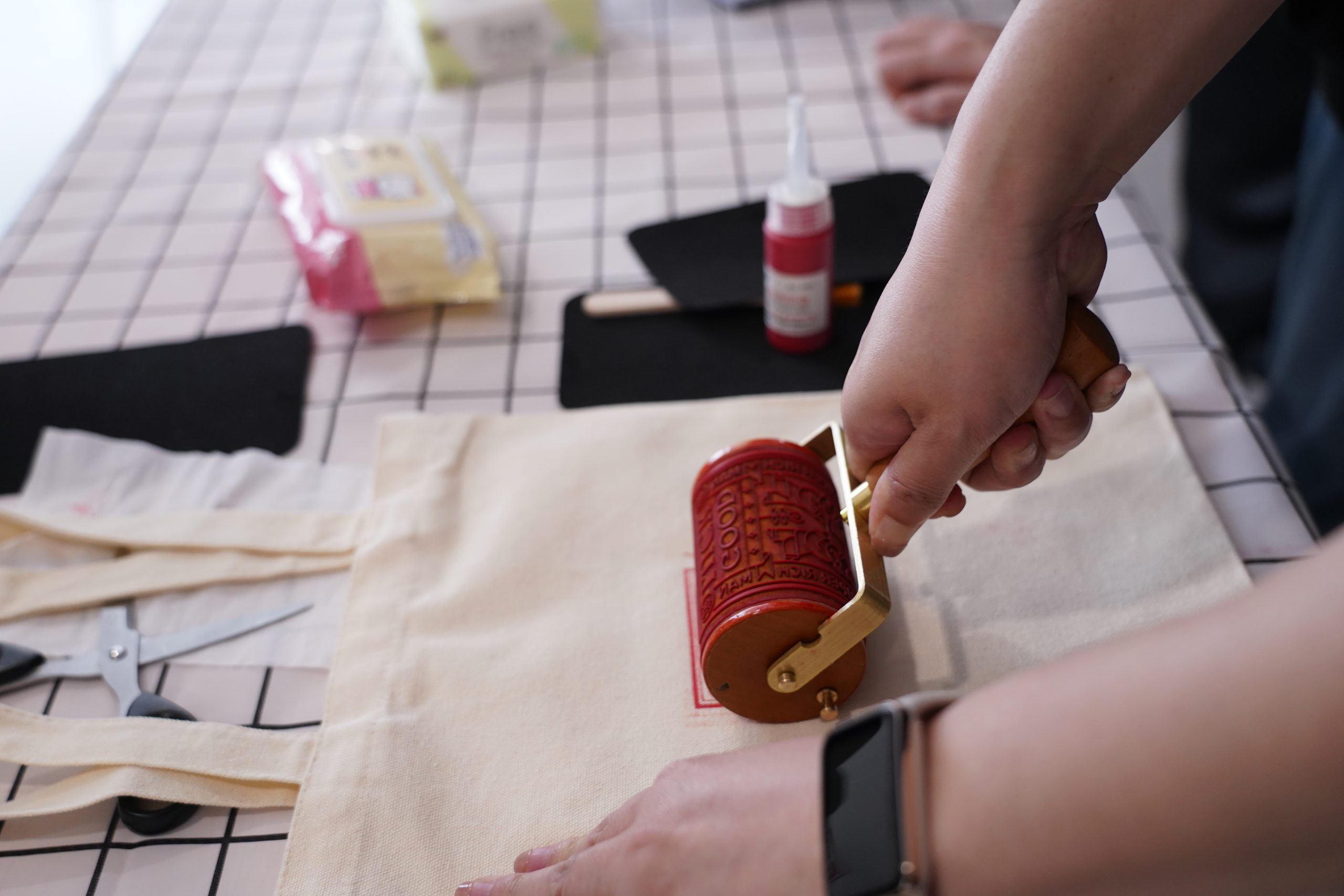 Chinese stampings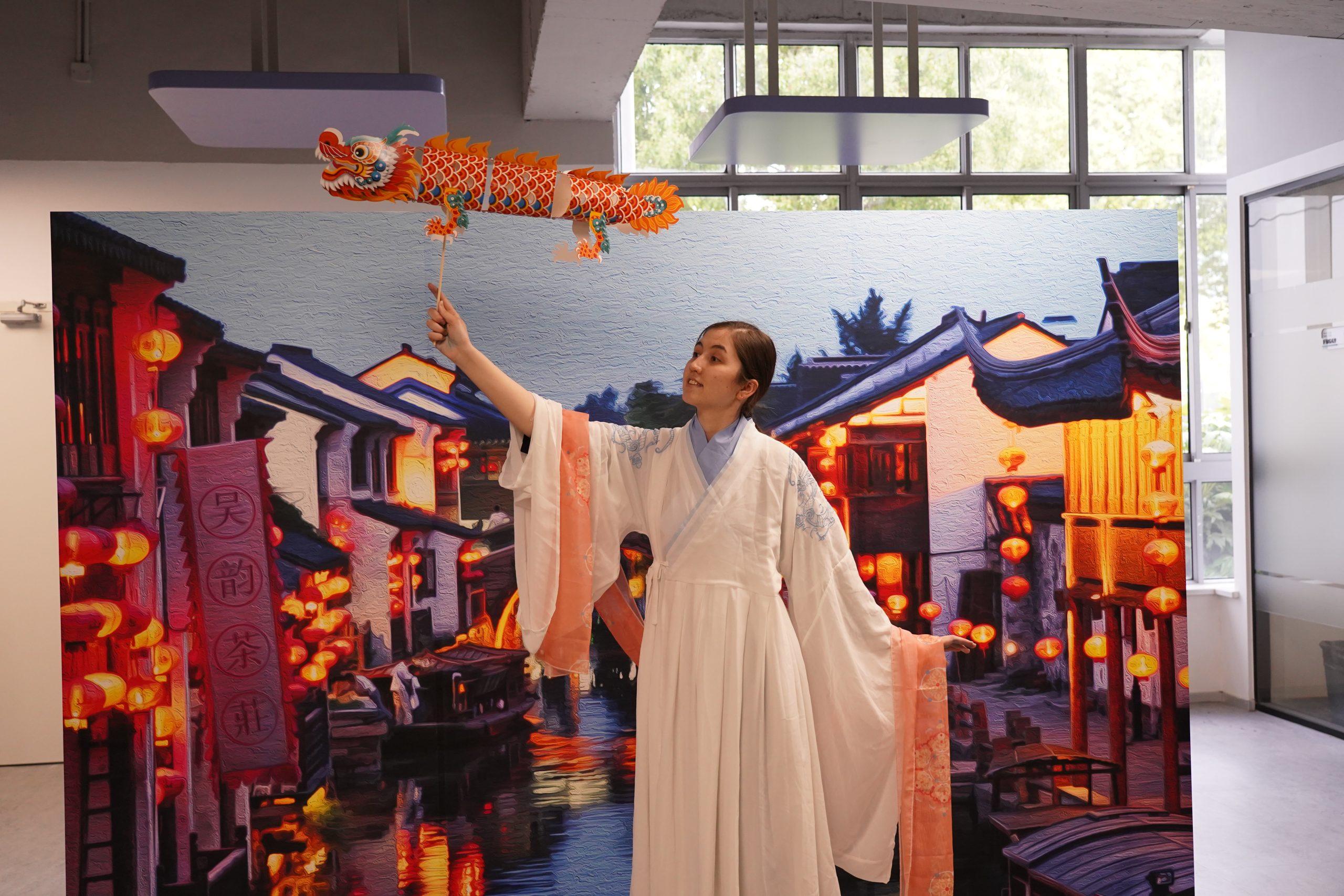 A student wearing hanfu, a type of traditional Chinese clothing
Minjmaa Surkhiisaikhan, a Year Two student BA Business Administration, made a Song brocade collage under the instruction of artisans from Suzhou Silk Museum. Song brocade is a kind of silk art developed in the Song Dynasty (960-1279).
"Experiencing the culture and techniques of silk through handicraft was interactive and fun. I also learned how the knowledge and skills of silk art were lost and retrieved. Now I can tell my friends more about Chinese culture and customs," she said.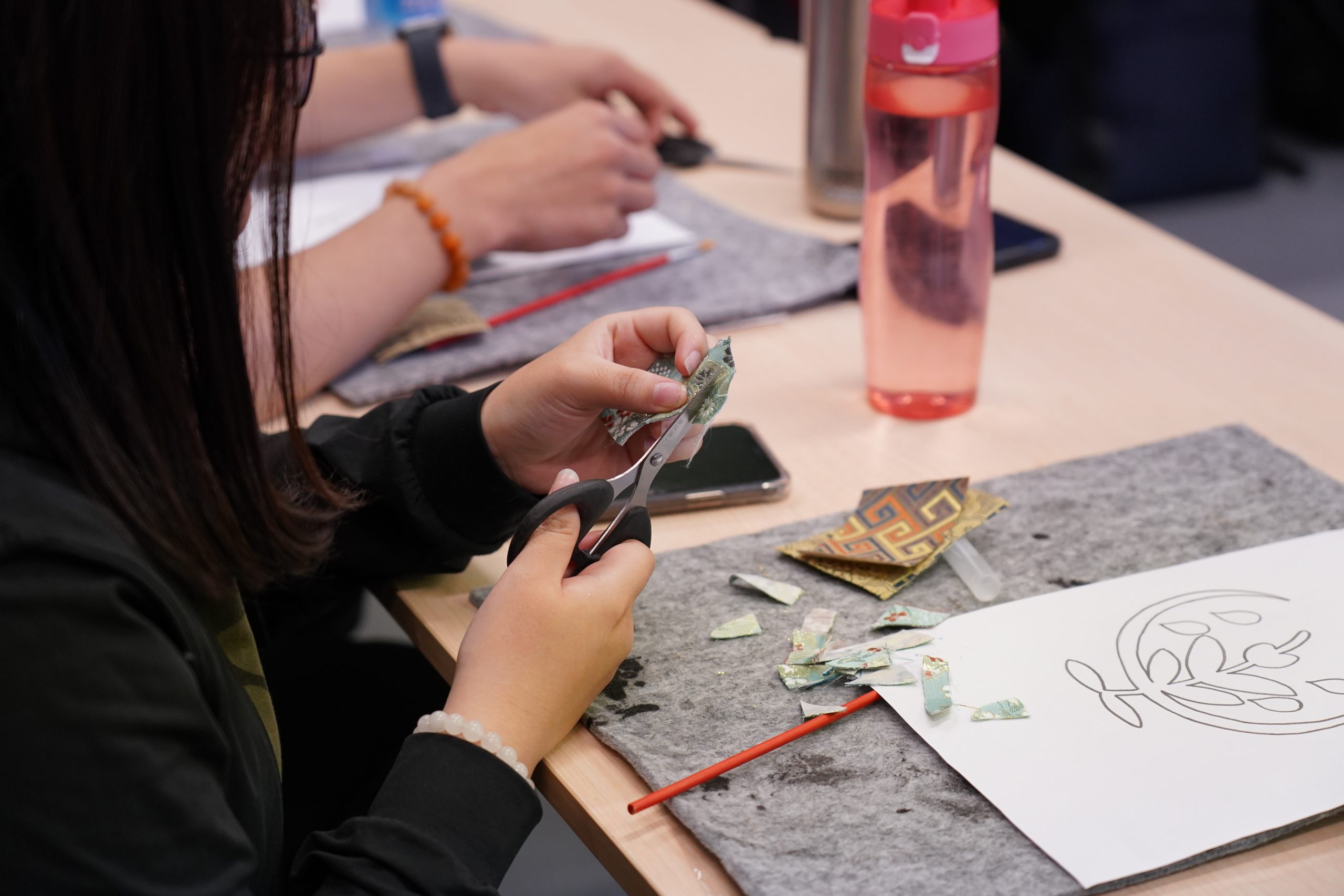 Students making Song brocade collages
Dr Henghua Su, Director of XJTLU's Modern Languages Centre, commented:
"It is said that 'the essence of language courses is not about grammar or vocabulary, but the culture expressed through the language'. In that sense, we are extending our Chinese language courses beyond the classroom and presenting to our students with the traditional culture and authentic contexts.
"I hope our international students will enjoy this opportunity to learn more about traditional Chinese culture reflected in all aspects of life in Suzhou. I believe these activities will help them connect to the local communities, develop multicultural perspectives, and appreciate the language and culture more."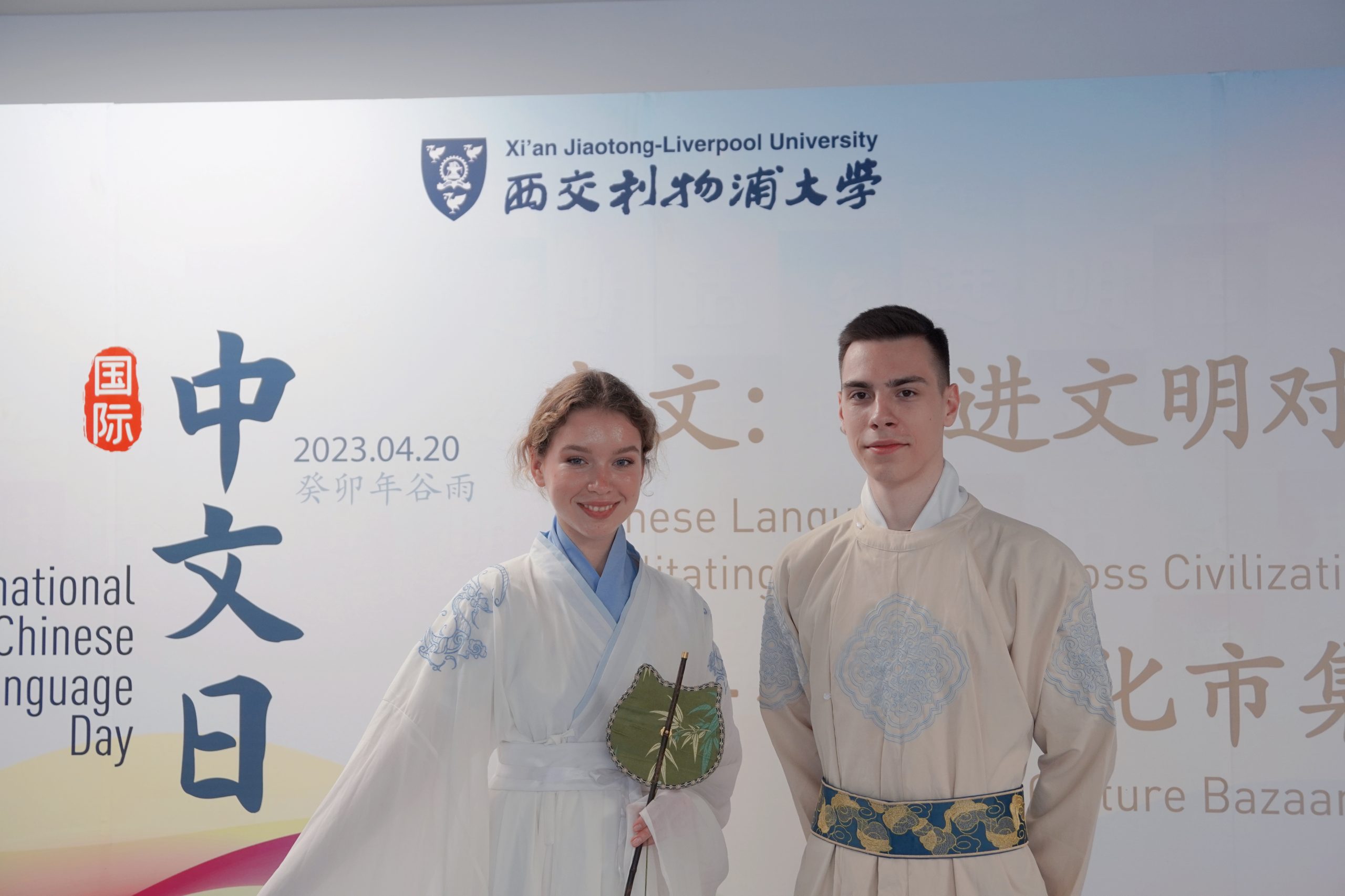 International students wearing hanfu
This series of events were part of the Week of Language and Culture held by the School of Languages. From 17 to 21 April, the Spanish and Japanese Divisions organised more than 20 cultural activities, including literature and translation lectures, film screenings, exhibitions, competitions and workshops.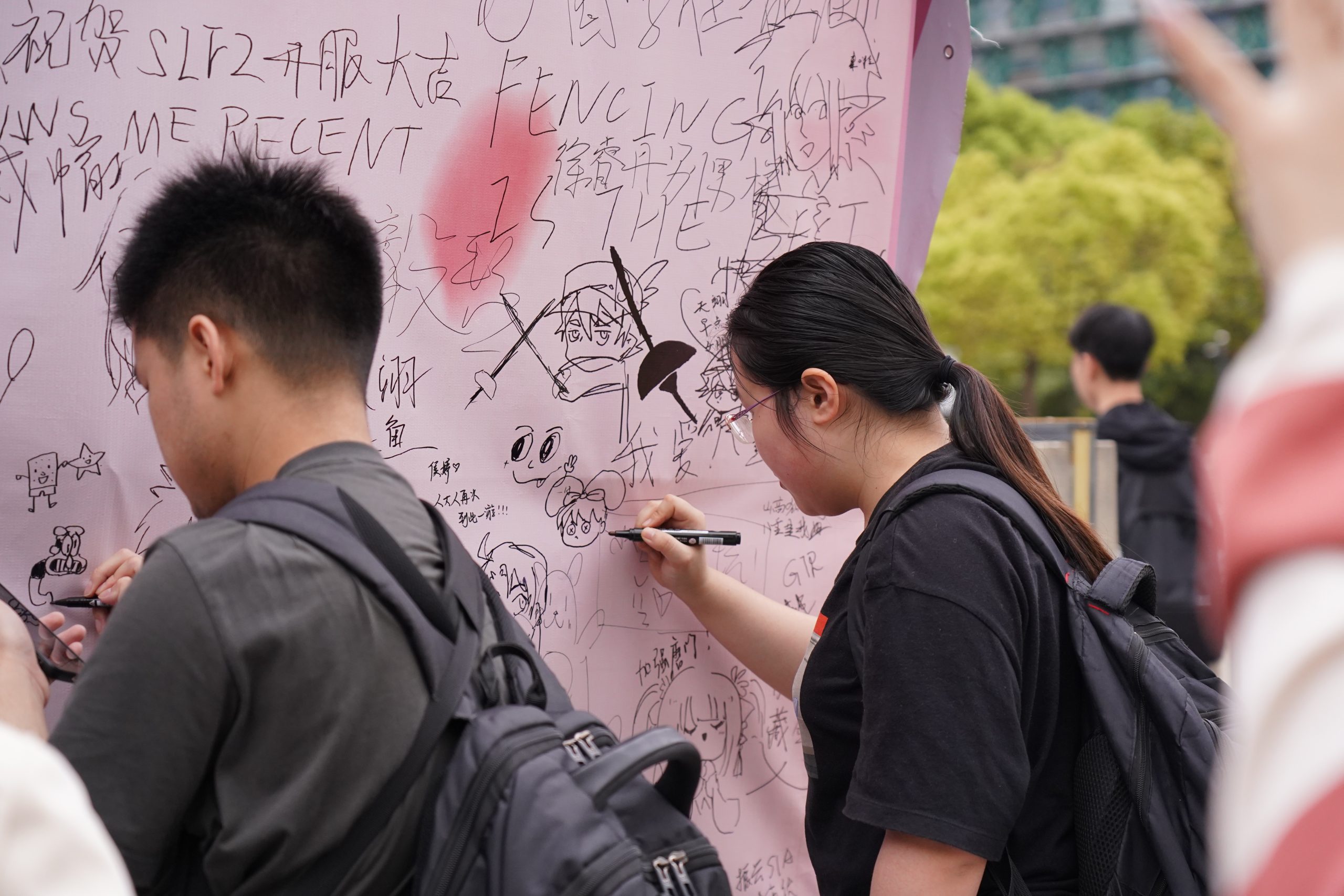 Students drawing anime characters at the Japanese Culture Fair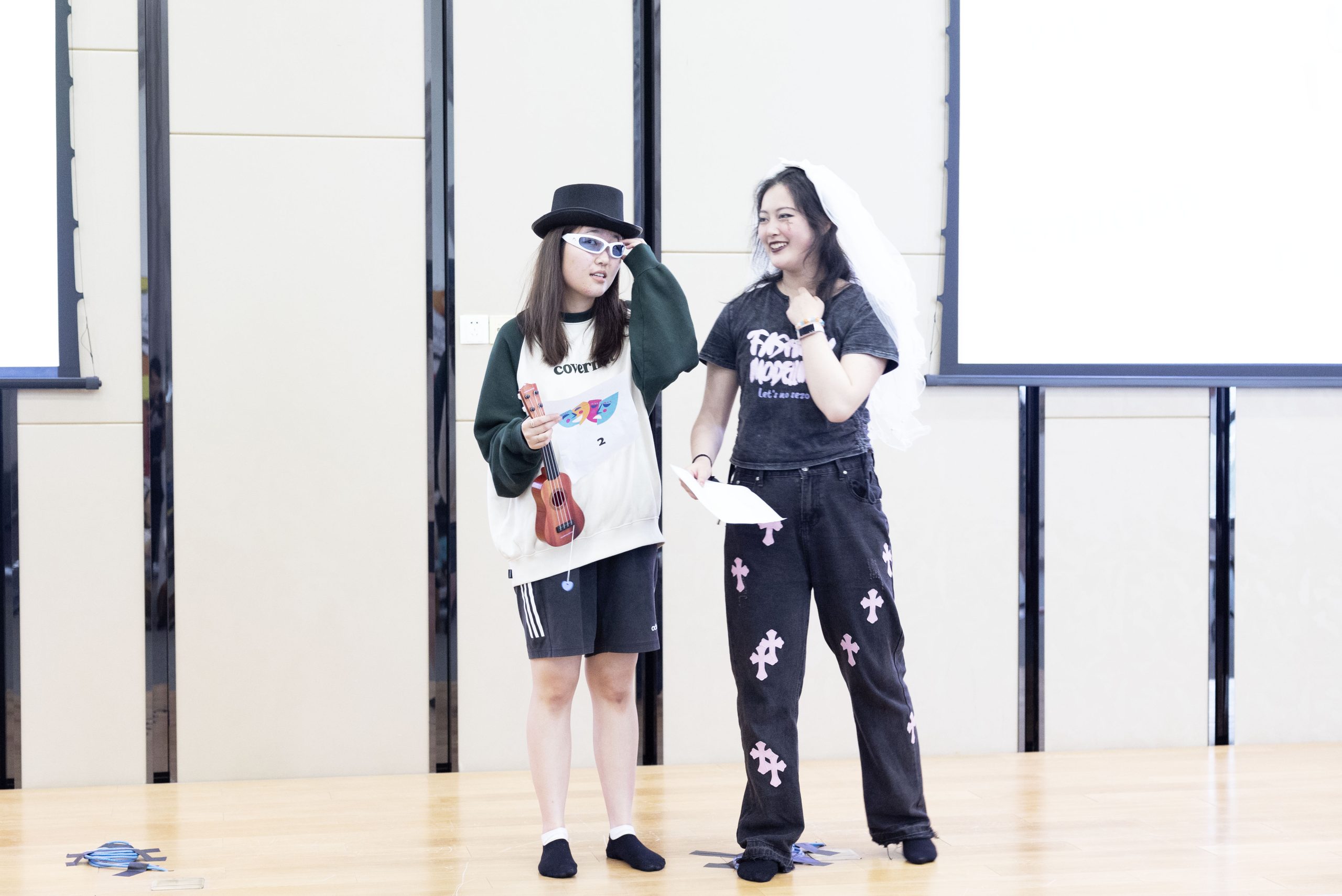 Students performing a play in Spanish
Helen Beech, Dean of the School of Languages, believes participating in cultural activities can help students learn a foreign language.
"Language and culture are closely connected. A language reflects the culture it belongs to, and understanding the culture can help make language learning easier. Through learning about the culture, students can develop an understanding of the subtle nuances of the language and the cultural context behind it. This can also help students to make meaningful connections with native speakers and develop a deeper appreciation for the language.
"To enhance our students' language learning experience, we will continue to host more onsite cultural events. We also hope to develop exchange programmes so that students can travel abroad to have a more immersive experience," she added.
By Xinyi Liu
Edited by Xinmin Han and Patricia Pieterse
Photos by Xinyi Liu, Meiting Shu Ye, Tianjiao Zhang and Yuyang Zhang