Instead of fearing applications that create artificial intelligence-generated content (AIGC), like ChatGPT, educators should help students learn how to use them in beneficial ways, said Helen Beech, Dean of the School of Languages at Xi'an Jiaotong-Liverpool University.
Beech spoke at the Flying Solo: Fostering Learner Autonomy symposium held on 6 and 7 June at XJTLU. The symposium attracted more than 300 online and onsite participants from around the world to discuss and exchange ideas and practices for developing independent language learners.
"We should acknowledge the fact that artificial intelligence is here to stay, and students will use it now," Beech said.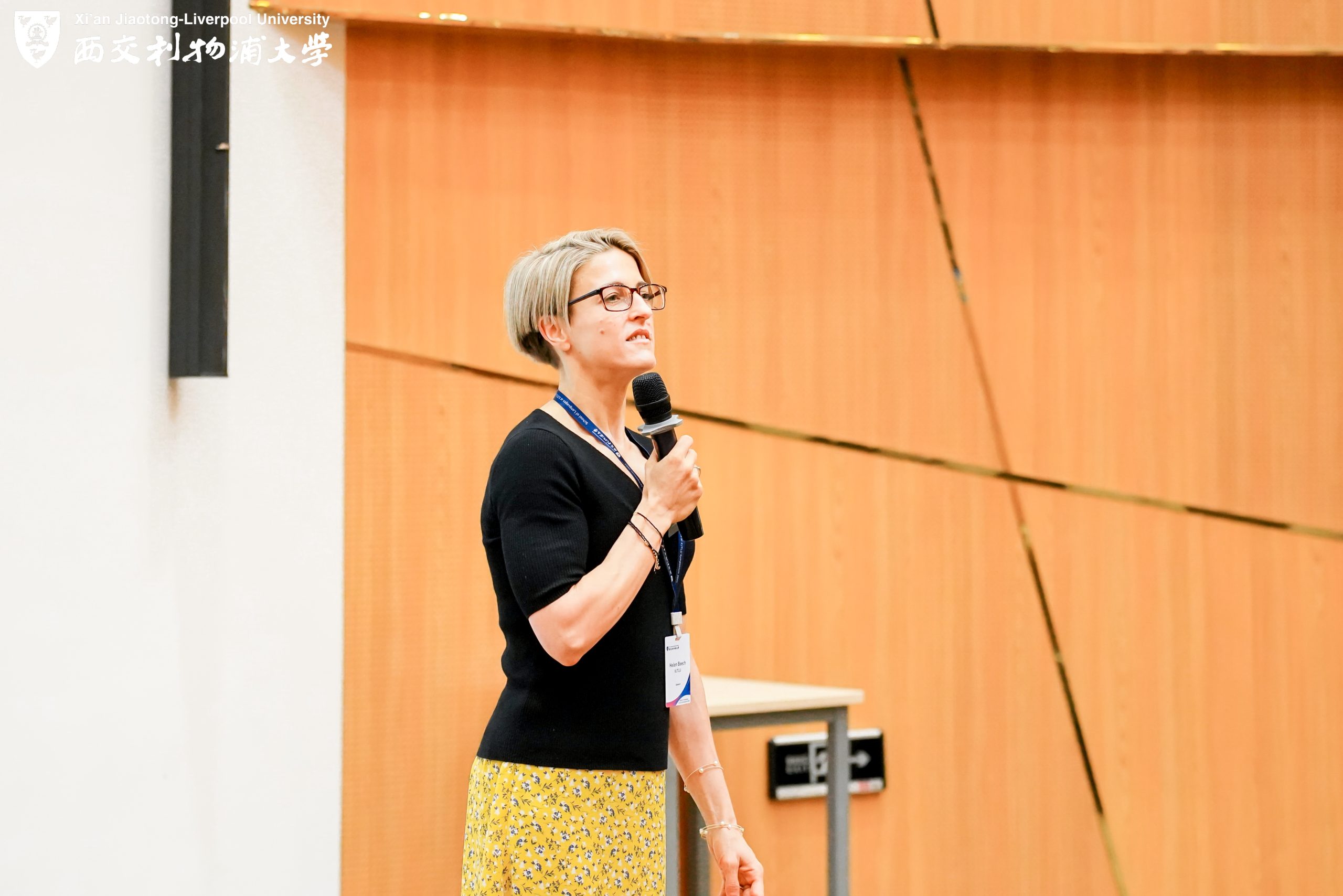 Helen Beech, Dean of the School of Languages at XJTLU
"What matters is how we as teachers regulate usage. We need to understand students' needs and direct them to the right sources, guiding them to develop strategies in self-directed language learning with AIGC applications."
Technology enhancements
Beech and Ling Xia, Principal Language Lecturer at XJTLU, demonstrated how AIGC applications can be used in language learning to simulate conversations with students, provide pronunciation exercises and personalised feedback, and check students' listening comprehension.
Because of concerns about academic integrity when students are tempted to use AIGC applications to write their assignments, Beech stressed the importance of teachers' guidance.
Haixia Wang, Chinese Language Lecturer at XJTLU, demonstrated an artificial reality (AR) language-learning platform her team developed for intermediate-level Chinese language students. The platform allows students to be virtually immersed in scenes of Suzhou's local culture, including a traditional market and local restaurants.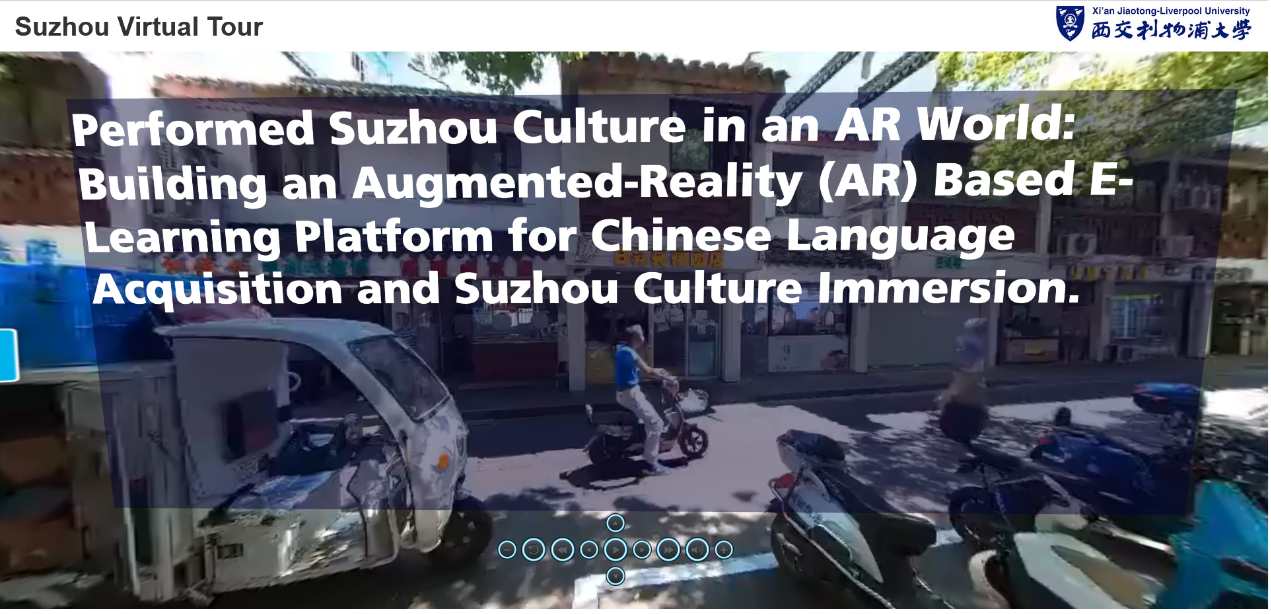 The AR platform developed by Haixia Wang and her team
Wang explained: "If students don't know the context of a word, they might get confused in using certain vocabularies and expressions. So why don't we bring the context to them, using AR technology? In this way, students will understand the expressions much easier.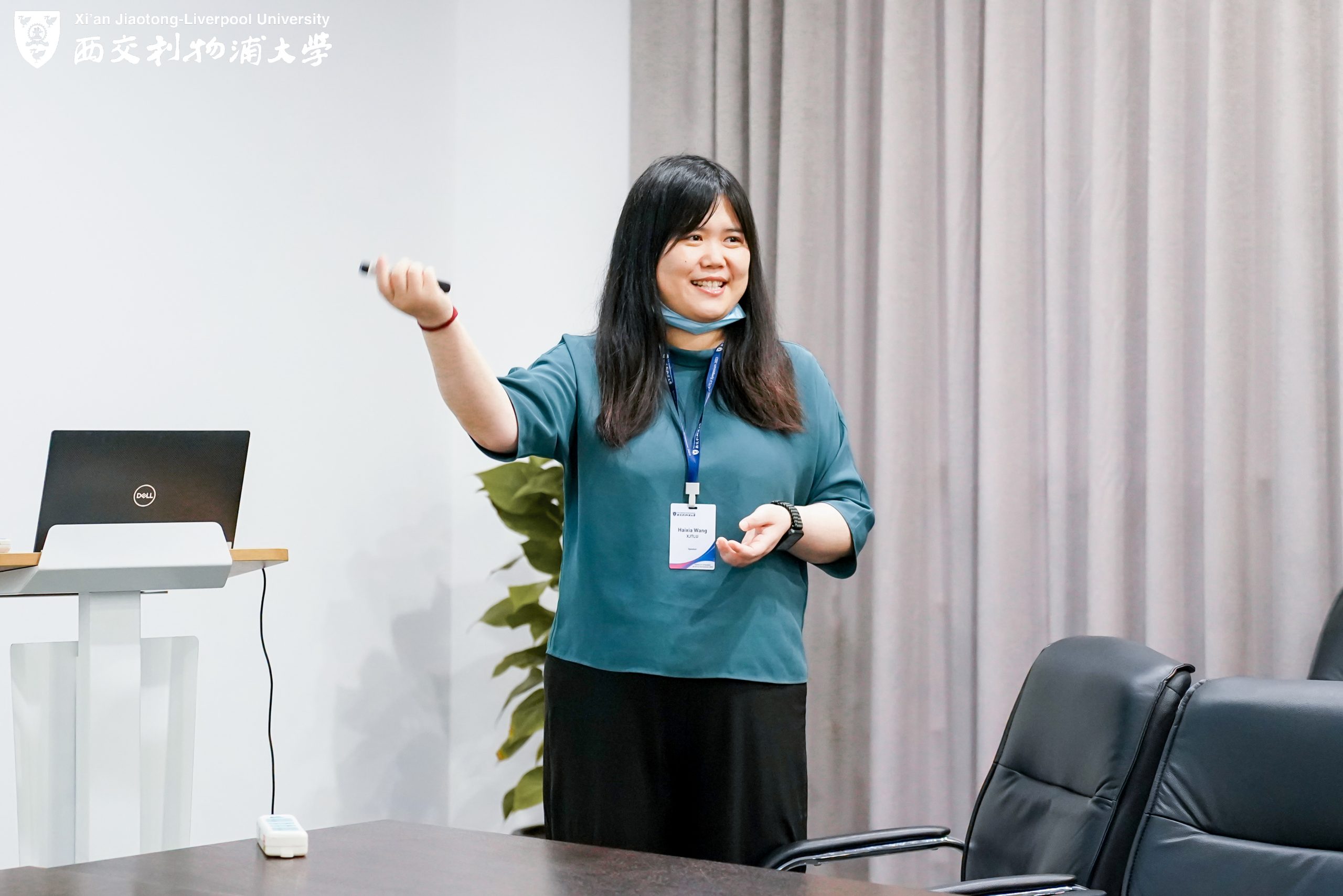 Haixia Wang, Chinese Language Lecturer at XJTLU
"AR is a good way for students to reach an authentic learning environment and materials during the independent learning process. As teachers, it's an efficient way for us to provide students with a new tool and platform."
Language learning beyond the classroom
Professor Don Snow, Senior Director of the Language and Culture Centre at Duke Kunshan University, said instructors should help students develop language-learning practices they can do outside of class.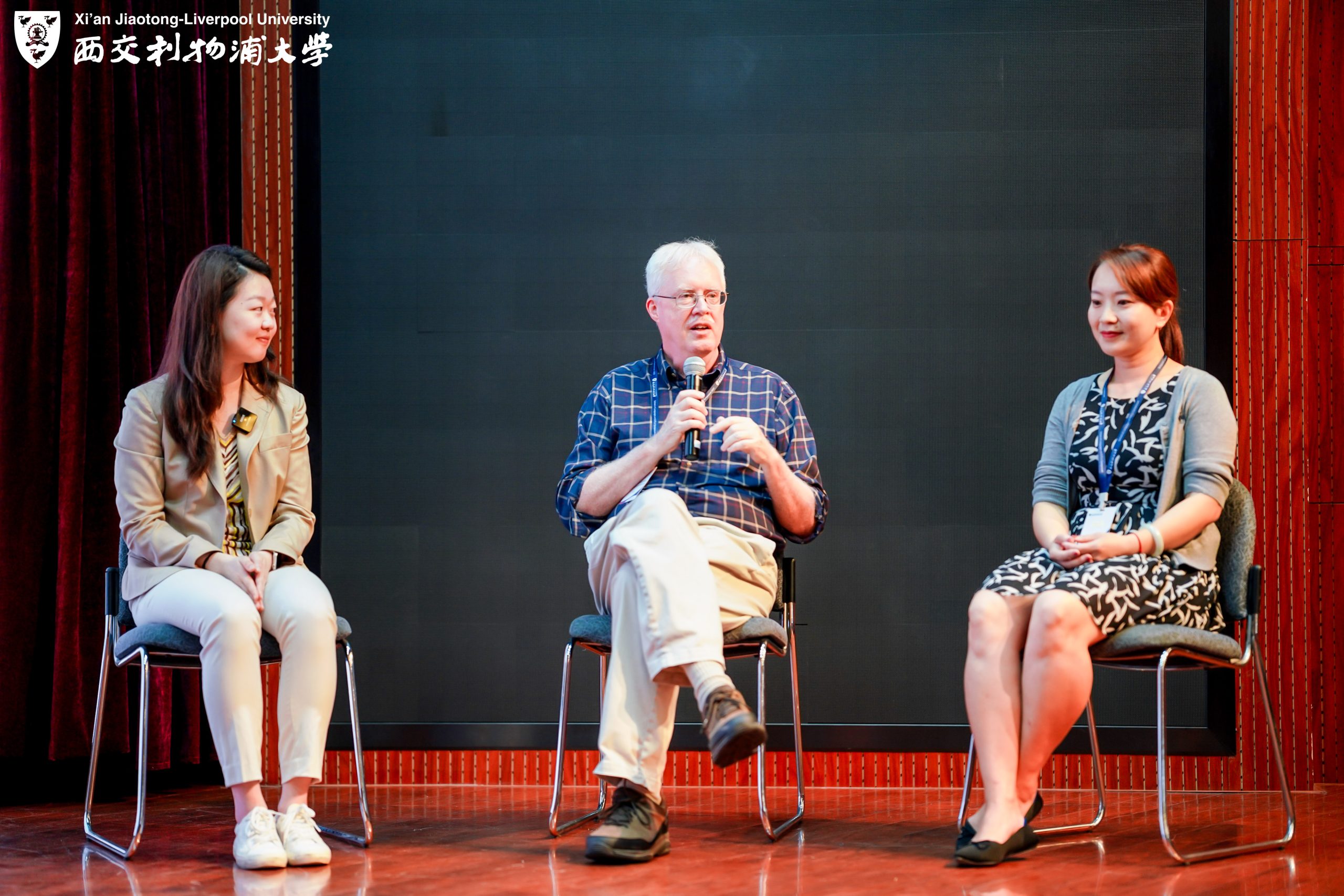 Professor Don Snow (middle), Duke Kunshan University
"Since there often isn't enough time to practise language skills such as speaking in language courses, successful language learners look for opportunities to learn beyond the classroom," Professor Snow said.
"We need to help them design effective independent language-learning strategies and sustainable independent study action plans," he said.
Lecture learning challenges
Dr Sihan Zhou, Assistant Professor of Curriculum and Instruction in the Faculty of Education at the Chinese University of Hong Kong, shared her research on students' self-directed listening practice when they transition from Chinese-taught schools into English-taught universities like XJTLU.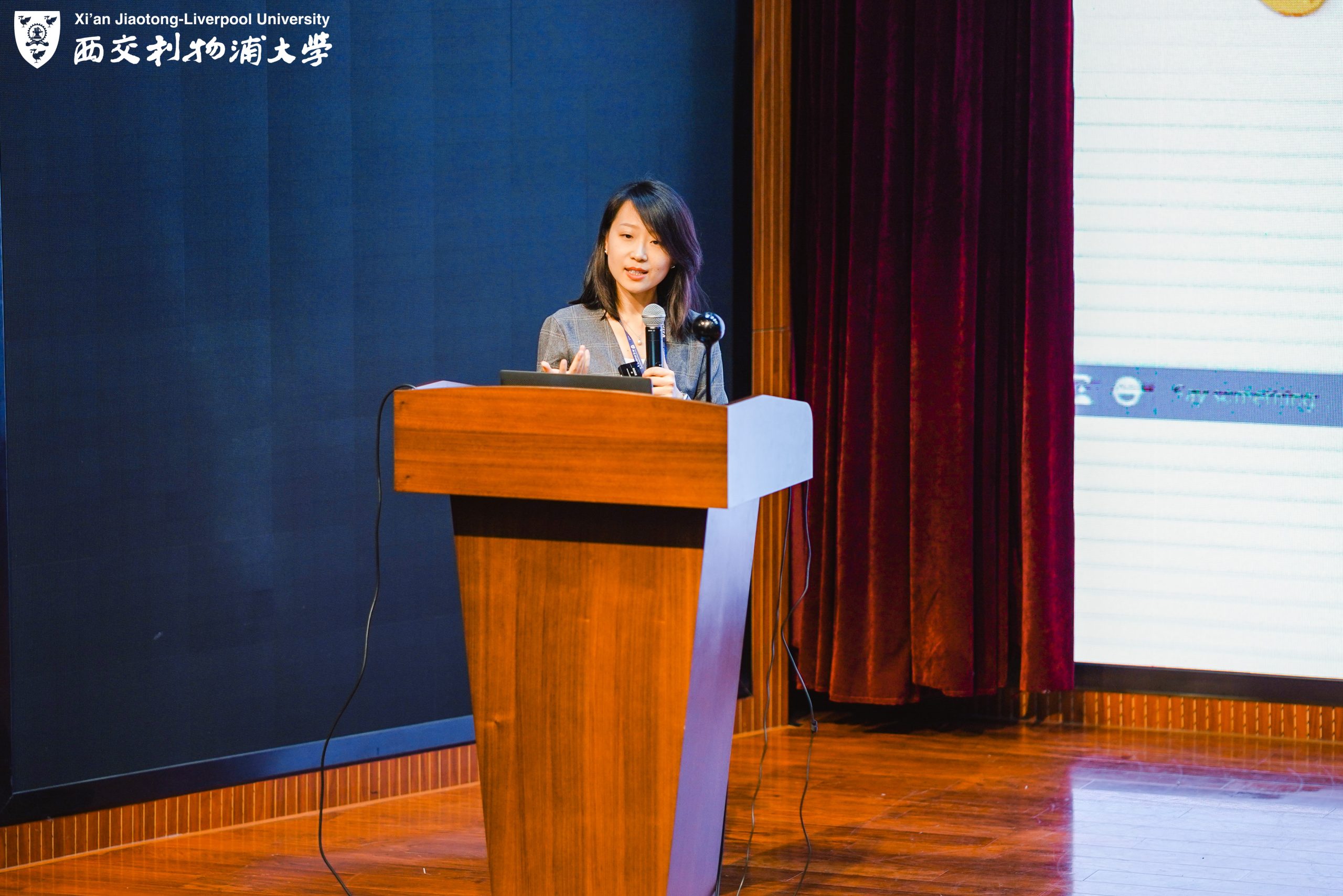 Dr Sihan Zhou, Chinese University of Hong Kong
Dr Zhou said these students must become independent learners to better handle linguistic and subject knowledge.
According to the research, to help students learn from lectures, educators should provide different supports for different language proficiency levels, she said.
"We focused on lecture-listening, which generates anxiety for Year One students, and observed how they learn and practise listening competence themselves," Dr Zhou said.
"We found that students with different English proficiencies face various lecture-related listening challenges, and our teachers should provide tailored support to scaffold successful transitions."
The research also indicated that this help may be especially beneficial for less-proficient students, she said.
"We also found students with lower proficiency appeared to be more motivated to carry out autonomous practice when facing the challenge of lecture-listening," Dr Zhou said. "They struggled the most while benefitting more."
During the symposium, language educators from universities including the Chinese University of Hong Kong, Zhejiang University, Xi'an Jiaotong University, Duke Kunshan University, University of Calgary, and the University of Seville delivered 72 presentations, workshops, panel discussions, and lightning talks. The symposium covered English, Chinese, Spanish, and Japanese education for learners ranging from preschool to doctoral students.
A charity cake sale on-site raised money for Heart to Heart Shanghai and the Suzhou Small Animal Protection Association.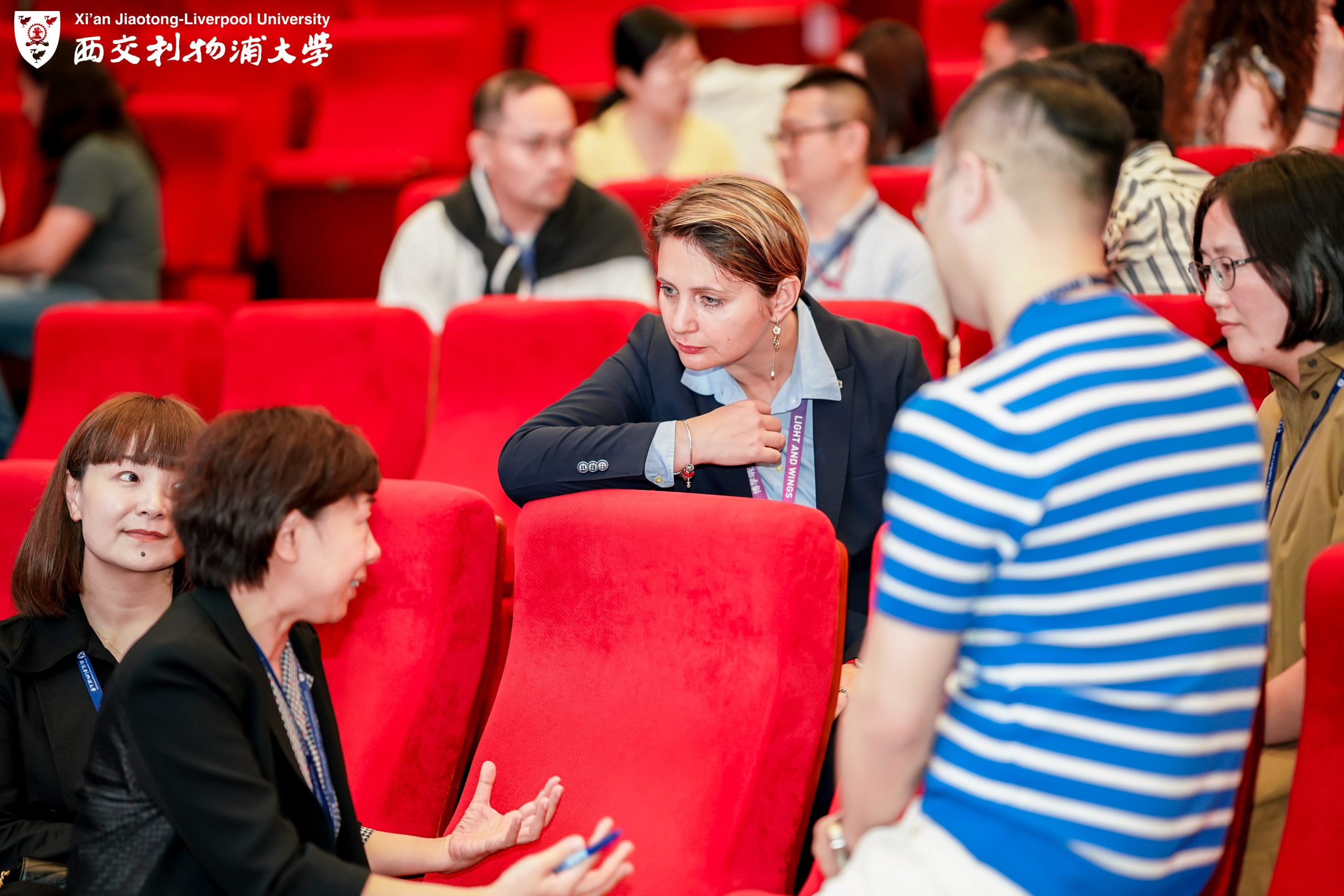 Symposium participants share their language teaching stories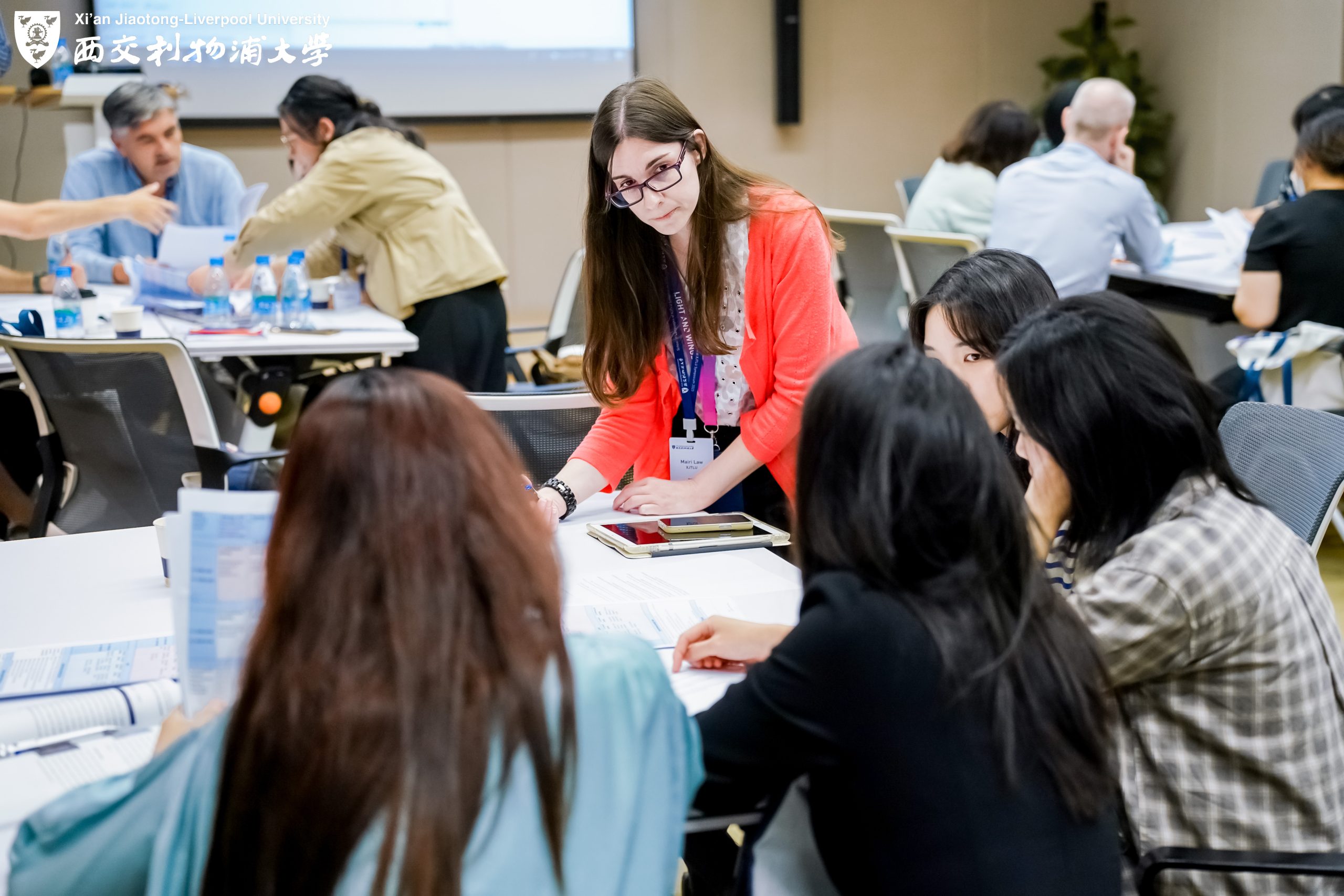 Participants from more than 50 universities attended the symposium, both online and onsite
By Xinyi Liu and Yichang Wang
Edited by Tamara Kaup and Patricia Pieterse
Photos by Yixiang Jin