Rui (Ellen) Huang began her academic journey in BA Media and Communication Studies at Xi'an Jiaotong-Liverpool University in 2018. After two years of study, she transferred to the University of Liverpool as part of the 2+2 programme. Now she is pursuing an MSc Strategic Communication at Columbia University in New York City. She shares with us her learning experience at XJTLU, her passion for communication, and her future plans.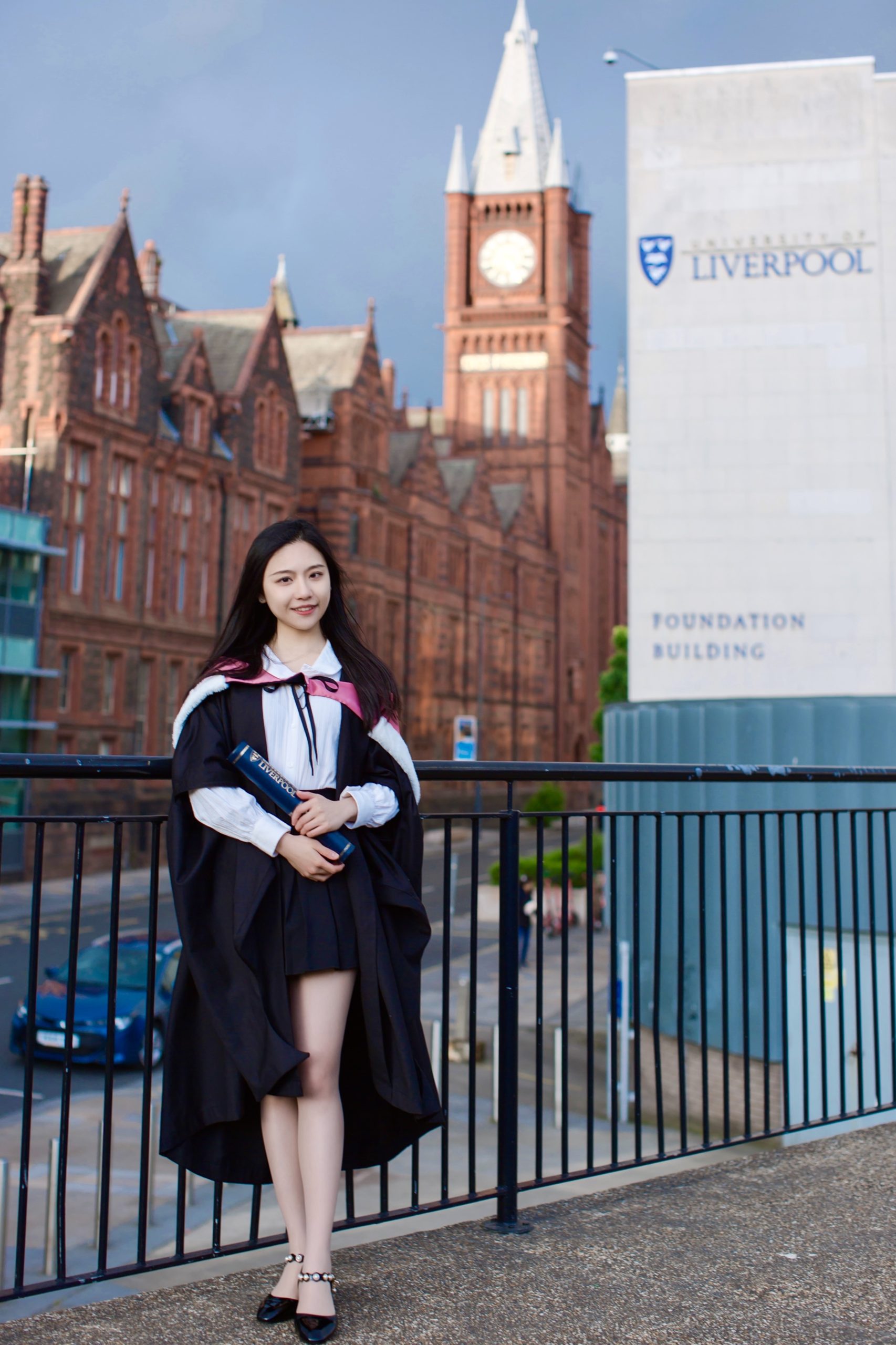 Rui (Ellen) Huang
Why did you choose to study at XJTLU?
XJTLU was my university of choice for several reasons. The first was the chance to learn in English. XJTLU provided me with an enriched linguistic environment and it really helped improve my language and communication skills.
The University also allows students to change programmes after their first year, which is a real bonus. For instance, I had the chance to study BA International Business with a Language in the first semester. The courses deepened my understanding of the interrelation between commerce and language studies and facilitated my career planning.
The 2+2 programme was appealing too. Through this programme, I was able to draw upon the strengths of both Chinese and British educational models.
Plus, XJTLU is in Suzhou, a city rich in cultural heritage and offering the perfect blend of tradition and modernity.
Why did you choose BA Media and Communication Studies? Did you have a particular career in mind when you chose your programme?
I've always thought of communication as a vital part of our everyday and professional lives, so the choice felt pretty natural. The programme at XJTLU opened up so many career paths, such as public relations, marketing, journalism, and event planning. It's made even better by the outstanding academic staff who bring their expertise and passion to the table. So not only will you get a profound learning experience, but you'll also be learning from some of the best in the field.
I have always been interested in working in the media or marketing industries, but I wasn't sure about the specific role I wanted to pursue. At the moment, I'm running my social media account called "逛吃逛吃奶黄包"on Douyin and Xiaohongshu. Moving forward, I'll probably try out different roles in the field to see which one suits me best.
What do you think of the 2+2 programme?
Although the pandemic impacted the number of students transferring to the University of Liverpool, I found the two years I spent there to be invaluable life experience.
The 2+2 programme offered me a truly immersive English environment that greatly improved my language skills. Not only did it help me make substantial progress in my learning methods and thought processes, but it also nurtured my resilience and adaptability.
Moreover, the process of adapting to a new environment provided opportunities to develop my skills, including effective communication and cultural adaptation. This experience played an important role in my personal growth and contributed greatly to my overall development.
Are there any teachers in particular who have impressed you?
I'm so grateful for all the support I received from my teachers. They were always ready to help me, whether it was with studies, career planning, or even day-to-day problems.
Dr Yanning Huang at XJTLU had a big impact on me. He's always approachable and had a great sense of humour that made classes fun. When I needed a recommendation letter for my postgraduate application, he readily agreed to write one for me.
At the University of Liverpool, Dr Brendan Maartens helped me a lot when I was deciding where to go for postgraduate studies. He patiently listened to all my concerns and gave me great advice, which made my decisions so much easier.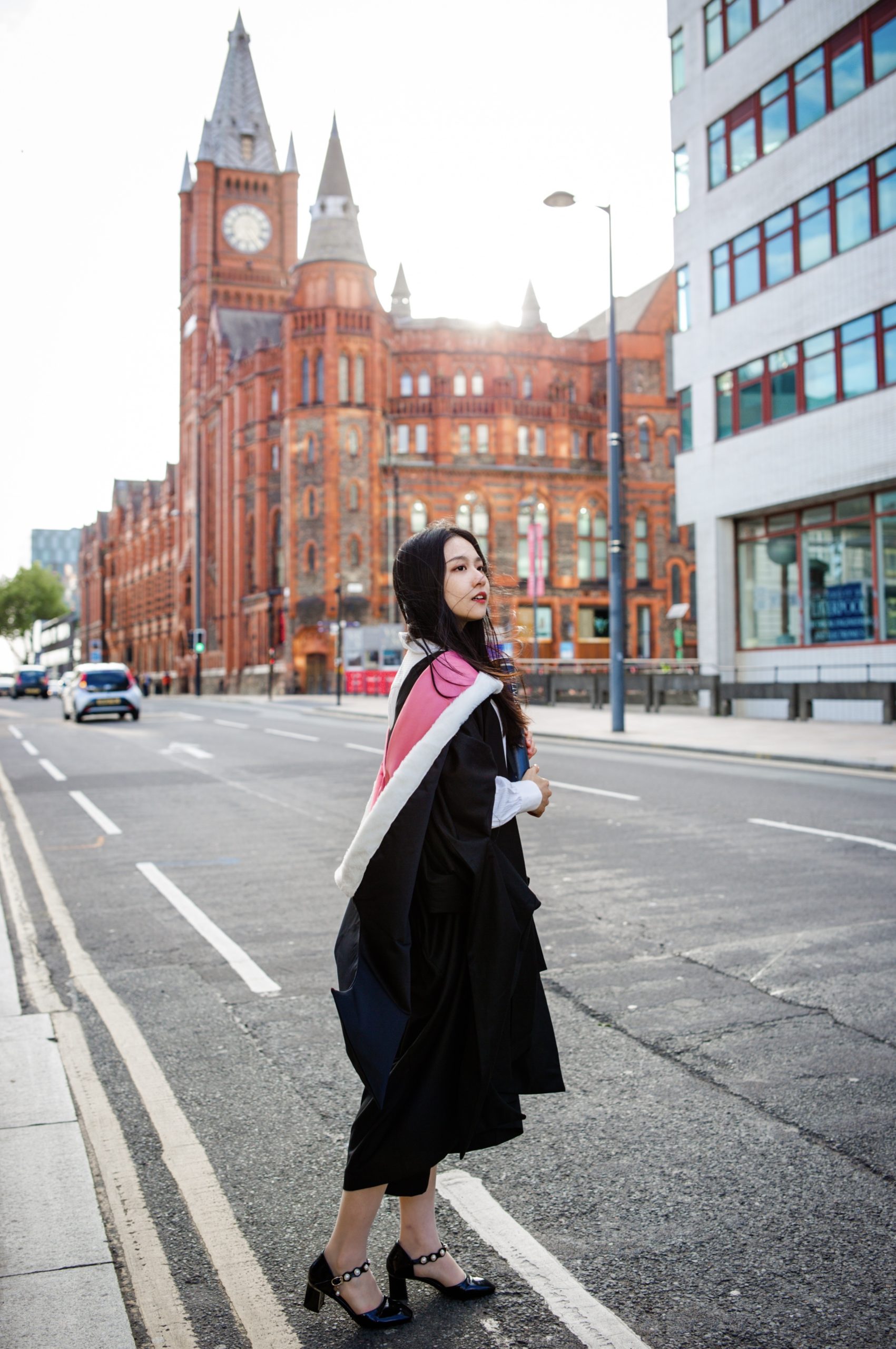 Could you tell us a bit more about your internship experience?
In my final semester at the University of Liverpool, I had the opportunity to participate in the "study abroad" department as an intern.
My responsibilities included devising social media campaigns, preparing online presentations, and handling offline "International Week" events. A big part of my job was researching how the university promoted itself in China, Japan, and Korea. I was also entrusted with the task of exploring innovative, localised platforms and operational strategies that could enhance the Liverpool's outreach in these markets. It was a challenging yet rewarding task.
Describe your journey since graduating. What is a typical day like in your current role?
After graduating from the University of Liverpool, I moved to the US for my postgraduate studies at Columbia University. With the skills I picked up in Liverpool, I found it relatively seamless to adjust to the new surroundings.
A typical day in my current role is dynamic and engaging. Our weekly schedule includes four classes, and it allows me to manage my time and academic commitments effectively.
There is also an abundance of flexibility in choosing courses. I can select classes from different colleges based on individual preferences and interests. This unique feature enhances the multidisciplinary learning experience, offering an opportunity to gain insights from a plethora of academic domains.
My studies played an important role in shaping my professional and personal development.
They established a solid theoretical foundation and introduced me to various analytical frameworks. Understanding and applying them in diverse scenarios equipped me with the ability to approach problems strategically, a skill that I have found immensely useful in my professional engagements.
They also improved my communication skills, a must-have in any profession. The improvement is not limited to verbal communication but also extends to written formats, allowing me to create engaging narratives and persuasive arguments.
Studying abroad also taught me the importance of cultural understanding and how to adjust to new environment. This experience cultivated adaptability and equipped me with the skills to navigate and excel in diverse cultural settings.
What advice would you give to prospective students thinking about studying at XJTLU?
For prospective students, I would strongly recommend making the most of the resources the University has to offer.
Living in Suzhou is amazing because you can experience a wonderful blend of traditional culture and modern city life right at your doorstep. Moreover, with Shanghai just a stone's throw away, Suzhou is a great place to witness the practical applications of what we learn and its connection to the real world.
Another thing I wish I had leveraged during my time at XJTLU was the entrepreneurial environment. The University encourages and supports startups, offering valuable opportunities for students to apply what we learn in class and enhance our practical skills. I would encourage all prospective students to seize this opportunity and consider the entrepreneurial path as a means of complementing their academic pursuits.
By Rui (Ellen) Huang
Edited by Xinmin Han and Patricia Pieterse
Photos by Rui (Ellen) Huang