Ladies and gentlemen, honoured guests, esteemed faculty members, senior university administrators, and most importantly, our incoming undergraduate and postgraduate students.
Today is an auspicious and celebratory occasion in the lives of our students as it marks the beginning of their remarkable XJTLU journey. A journey highlighted by their pursuit of knowledge, acquisition of experiences and developing expertise that will help them transform their career dreams into a reality. 
As you become part of our academic family, I stand here before you to welcome you and share with you the profound significance that an XJTLU education can offer and the boundless opportunities it holds for each one of you. As a pre-eminent international university, XJTLU blends the best of both Western and Chinese wisdom. We are unique and bold, with a passionate commitment to educate and train the next generation of innovative thinkers and global citizens and leaders, like you.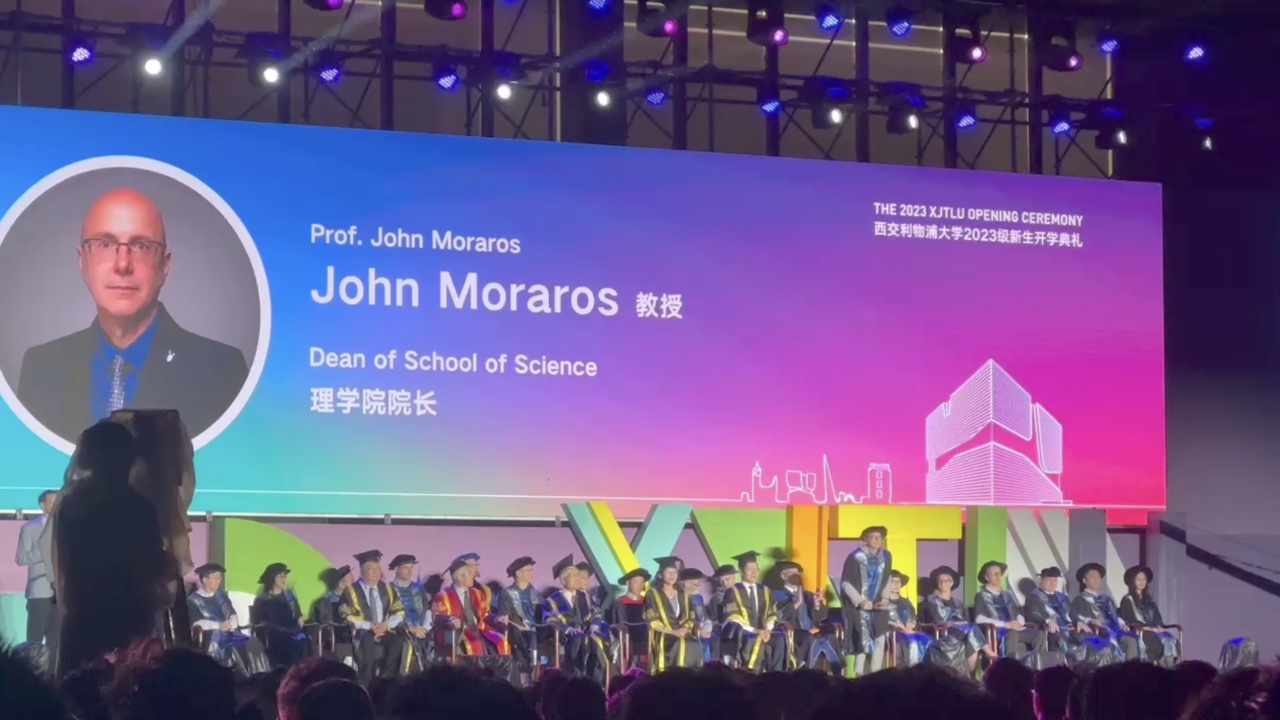 A few weeks ago, during an evening dinner with Chinese colleagues and close friends working at XJTLU, I was told of the symbolic and profound story of the "Blue Ocean, Blue Sky and Blue Dreams." It got me thinking, this metaphor is quite ideally suited and highly applicable to you, our incoming students as you embark on your new and exciting academic journey.
Just like a ship sets sails on the vast ocean, similarly you are setting forth on a journey that promises the intrigue of exploring new horizons, endless opportunities for discovery and the chance with hard work to turn your dreams into a reality.
Imagine if you will, a vast "Blue Ocean" stretching beyond the boundaries of what you presently know.  This "Blue Ocean" symbolizes the yet uncharted waters of "Knowledge" that eagerly await your exploration and discovery. As you travel the "Blue Ocean" of your chosen discipline, you will encounter new ideas, be introduced to innovative concepts and exposed to perspectives that will challenge your current thinking and change your understanding forever. Embrace these challenges with enthusiasm and be comforted by the fact that you will have highly qualified and caring faculty and staff, who will readily act as your mentors, guiding you to successfully navigate through the powerful currents of the academy and help you expand your intellectual capacity, stimulate your personal growth and make you a true seeker of wisdom.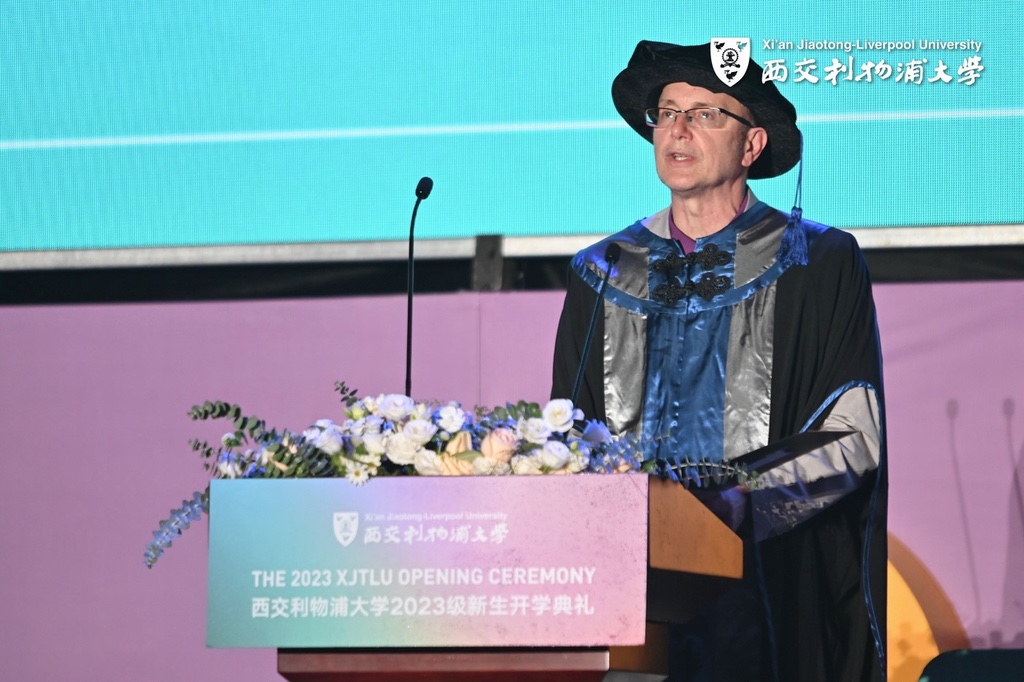 During your journey remind yourself to look up to the boundless "Blue Sky." Just as the "Blue Sky" knows no limits, similarly your potential as a student at XJTLU is only constrained by the limits that you place on yourself. At XJTLU, you have the freedom to develop and spread your intellectual "Wings" to soar to new heights and pursue the "Light" of knowledge that leads to self-actualization and fulfillment. I urge you to take advantage of everything a university experience has to offer by making a commitment to be present, actively engage and fully participate in the process. Take advantage of the amazing resources, caring guidance, and outstanding support provided by our XJTLU faculty and staff. Let your intellectual curiosity be the wind beneath your "Wings," propelling you to become the best version of yourself.
And then, there are your "Blue Dreams." These "Blue Dreams" encapsulate your ambition, passion and aspiration for a bright future. Each one of you has to follow your own unique "Blue Dream," a dream that has led you to this powerful moment in time in your young life. Nurture your dreams, for they will serve as your guiding star, illuminating your path even when the night gets really dark and your academic journey becomes difficult and uncertain. Remember that your dreams are not just your individual aspirations but also represent the hopes of your family and friends and the belief by our university that upon graduation, you will become the architects of a better world.
As you begin this exciting chapter of your XJTLU journey, I encourage you to merge the elements of your "Blue Ocean, Blue Sky and Blue Dreams" into a powerful synergy that will lead to personal growth and rewarding outcomes. Embrace without fear, the vastness of the "Blue Ocean" of knowledge, the boundless potential of the "Blue Sky" that awaits you, and the profound positive impact your "Blue Dreams" can make on the world.
In conclusion, let this be your time of Exploration, Growth and Empowerment that will forever shape you into an Ambitious, Capable and Caring person. May your XJTLU experience be filled with the excitement of discovery, the joy of learning, the reward of life-long friendships and the belief in yourself to be the social agent of change our world needs.
Welcome to our XJTLU family and may your journey be as awe-inspiring as the "Blue Ocean," as expansive as the "Blue Sky" and as captivating as your wildest "Blue Dreams."
Thank you.
"The roots of education are bitter, but the fruit is sweet." Aristotle, Ancient Greek Philosopher
Professor John Moraros
Dean of the School of Science