Vikesh Chetlall, from Mauritius, completed his MArch Architectural Design at Xi'an Jiaotong-Liverpool University (XJTLU) this summer. Throughout his time at XJTLU, he adapted to university life and excelled in his studies. He's now working as an architect in a prestigious architectural firm in Mauritius, where his primary responsibilities include concept design and 3D visualisations. Chetlall shares with us his learning experience at XJTLU.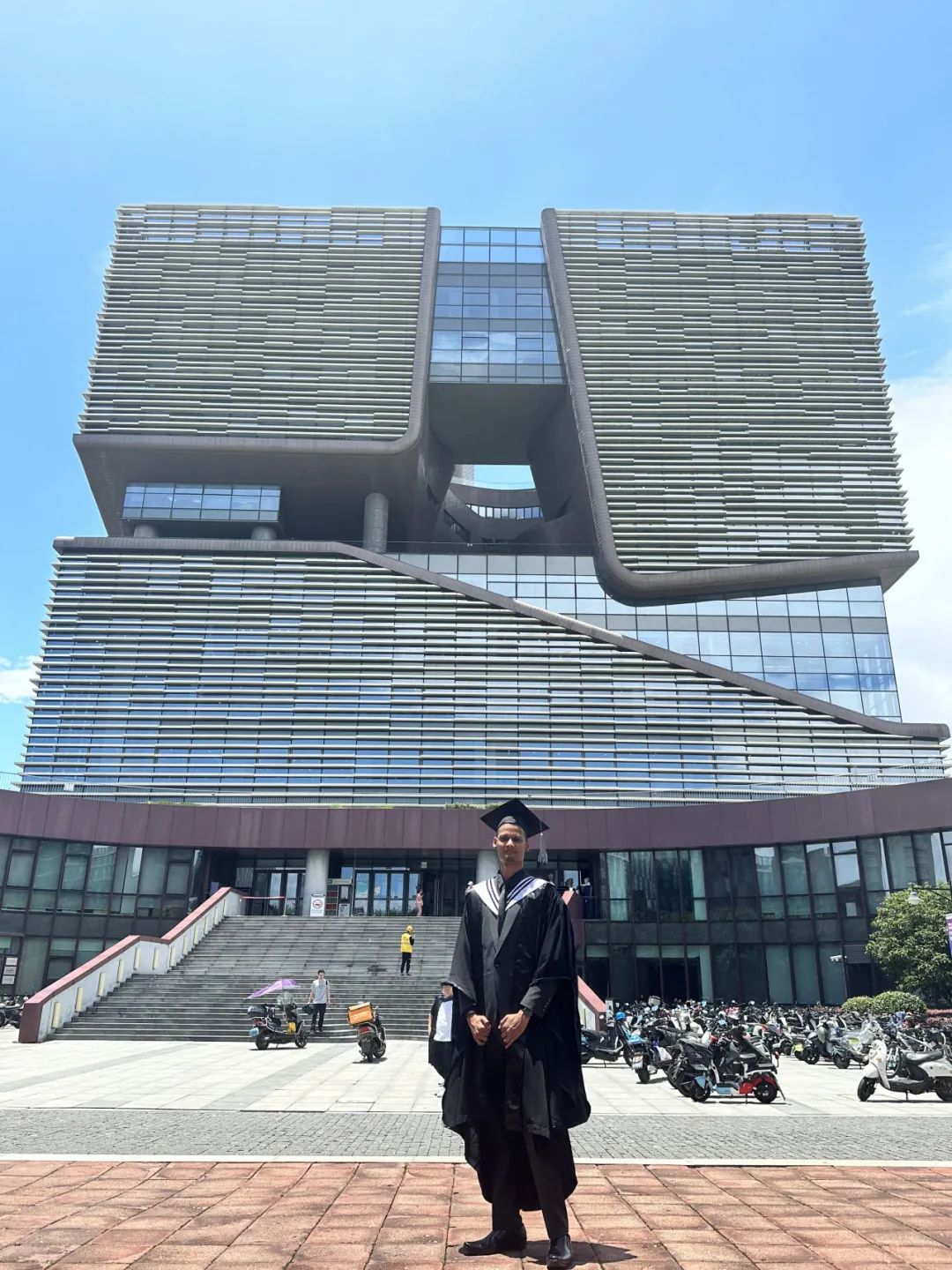 Vikesh Chetlall in front of XJTLU Library
Q: How is the university life at XJTLU from the perspective of an international student?
A: As an international student at XJTLU, I think university life is truly enriching and inspiring. XJTLU's association with the University of Liverpool in the UK adds to the quality of education.
Many professors come from different countries around the world. They introduce a range of perspectives and teaching methods, providing us with a unique and comprehensive learning experience.
International students at XJTLU also contribute to a multicultural environment. You have the opportunity to interact with people from different cultural backgrounds, broaden your horizons and enhance your global perspective. Most students are kind and helpful, creating a welcoming atmosphere where you feel supported and comfortable.
Q: What resources or support at XJTLU have been particularly helpful to you in adapting to the new environment as an international student?
A: The scholarship gave me significant assistance. The financial support that covered 30% of my overall tuition fees alleviated a heavy burden and allowed me to focus on my studies without concerns.
As an architecture student, I had to create physical architectural models which require expensive materials. Thankfully, XJTLU's Design School offers a fabulous laboratory facility, known as the fab lab, where students can freely utilise a variety of tools and machines, including a wide range of 3D printing options. Additionally, the Design School allocates 2,000 RMB per year for the purchase of materials. This has been a tremendous help in offsetting the expenses of materials for my architectural models.
In summary, XJTLU provided me with a wealth of resources and support services that greatly facilitated my adaptation to the new environment. I am genuinely grateful for the assistance provided by XJTLU, which not only eased my financial burden but also enhanced my general learning experience.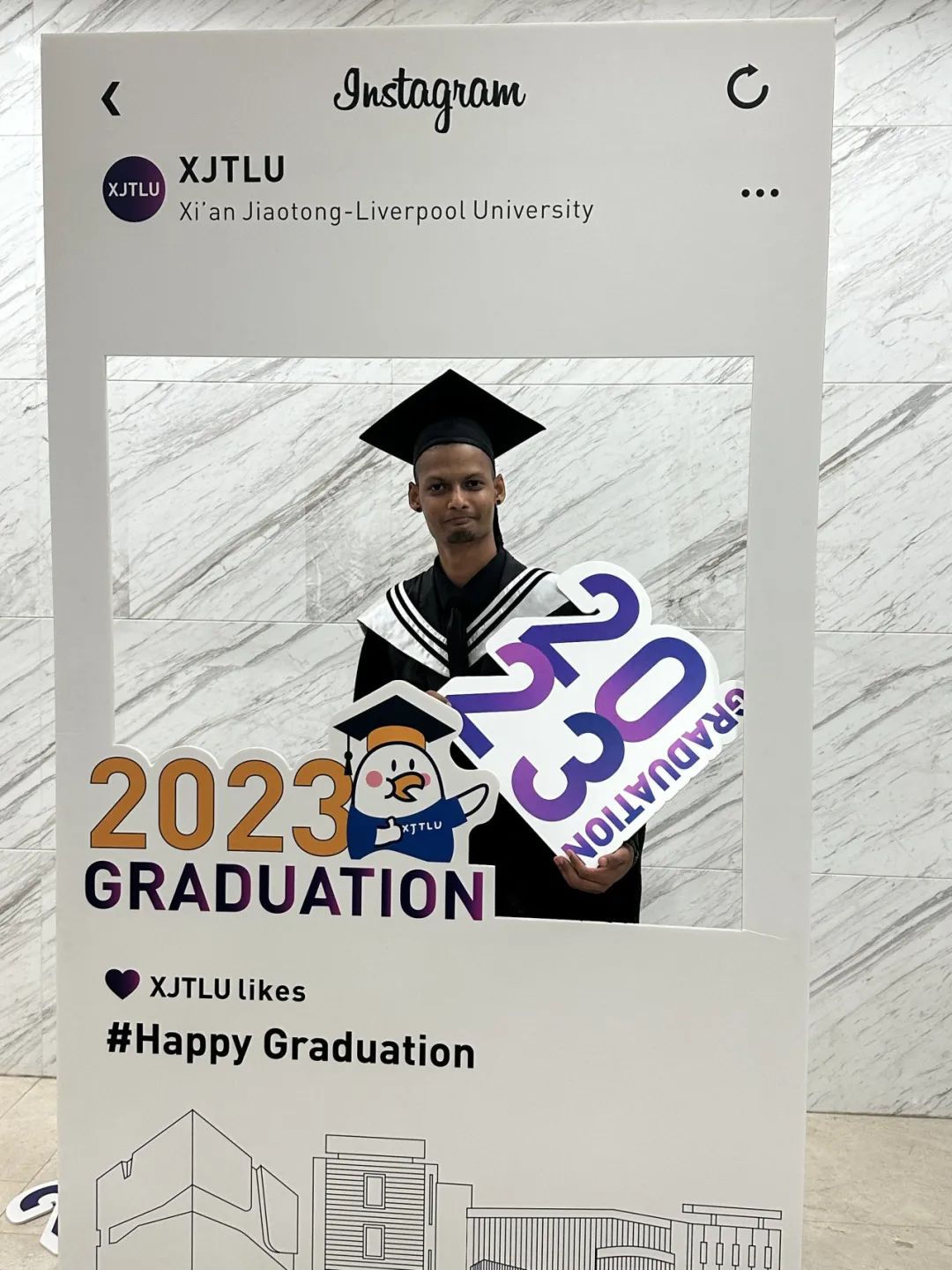 Vikesh Chetlall
Q: How did you spend your free time when you were studying at XJTLU? 
A: My free time was often dedicated to immersing myself in various architectural activities and exploring opportunities beyond the classroom. For example, I actively participated in architectural competitions. They offered me a chance to apply my skills and creativity to real-world projects, thus further enhancing my design abilities.
Engaging in these competitions not only allowed me to challenge myself but also provided valuable experience in working under specific constraints and deadlines. Witnessing our designs come to life and competing with other talented architects was a fulfilling and rewarding experience.
Additionally, the Design Building at XJTLU hosted numerous architectural exhibitions throughout the year. Attending these exhibitions during my free time was a great way to expand my knowledge, discover new architectural trends and gain inspiration from the works of both renowned architects and emerging talents. It kept me updated with the latest developments in the field and broadened my perspective on architectural design.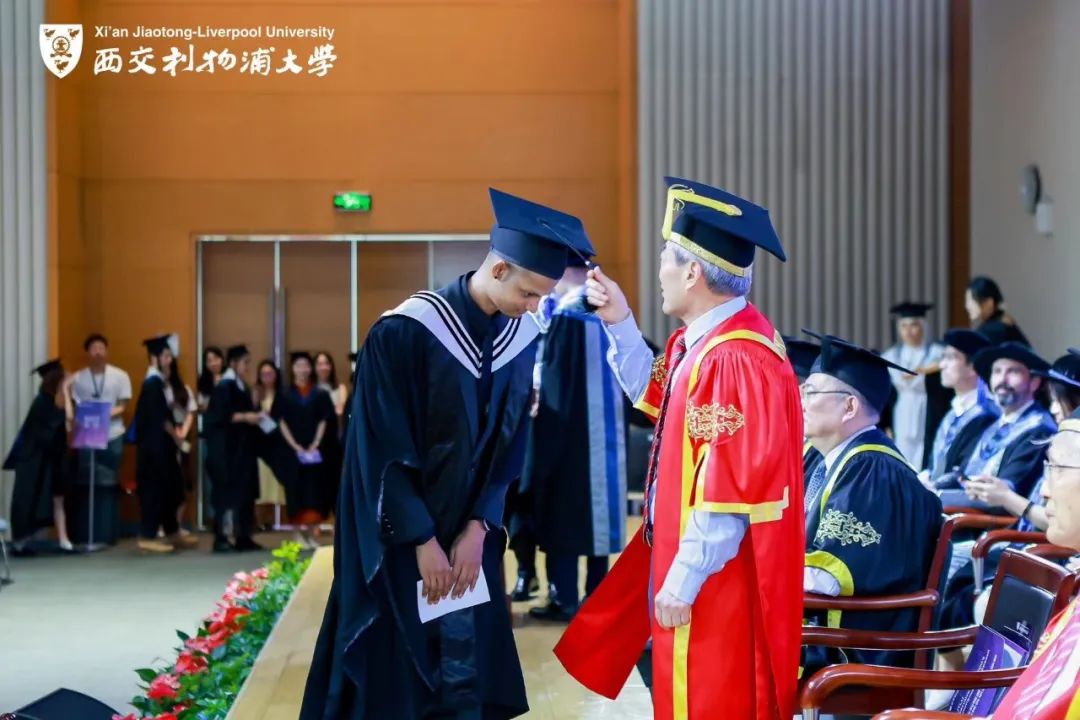 Vikesh Chetlall at the 2023 XJTLU Graduation Ceremony
By Jing Zhang at XJTLU Global
Edited by Katharina Zhu, Xinmin Han and Catherine Diamond
Photos by Vikesh Chetlall