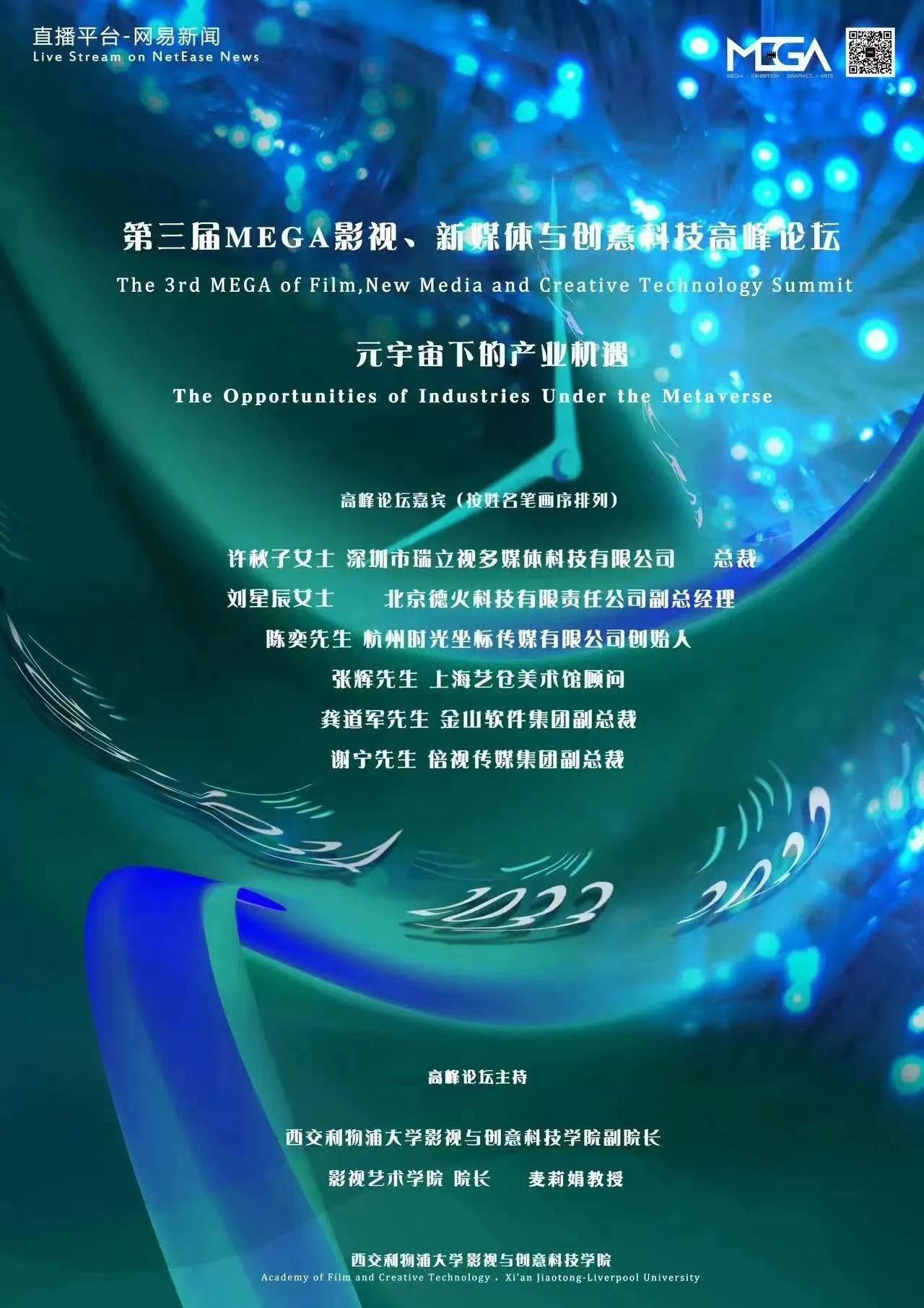 DETAILS
Time&Date: 14:00-16:00, 13 May 2023 (Saturday)
Venue: Cinema(2F), AS Building, South Campus of XJTLU (Suzhou)
Format: onsite&live streaming
Language: Bilingual
Organizer: Academy of Film and Creative Technology, Xi 'an Jiaotong-Liverpool University
Co-Organizer: Suzhou Dushu Lake Entrepreneurship Development Center, Beijing Enlight Media Co., Ltd., Full Line Live Entertainment Yangzhou Co., Ltd., Suzhou Culture and Arts Centre, Suzhou Industrial Park NewMedia Association, Suzhou Weixiangji Network Technology Co., Ltd
ABSTRACT
Since the concept of metaverse was put forward, it has quickly become popular all over the world. The infinite possibilities displayed in the concept have prompted various industries to integrate various new technologies for the metaverse, and simultaneously discuss the new Internet application and social form of virtual and real integration generated by it.
Under this upsurge, the third MEGA Film, New Media and Creative Technology Summit will be held at 2 pm on May 13th in the AS Building Cinema, Xi'an Jiaotong-Liverpool University, inviting industry experts to talk about "Industrial Opportunities in the Metauniverse"!
What is metaverse? Specifically, the metaverse is a virtual, three-dimensional world that can provide virtual interaction, digital assets, digital identity and other multifaceted services, offering vast development opportunities for the real world. In other words, when web2.0 develops into web3.0 era, it needs to take metaverse as a carrier to build a decentralized virtual shared space for interaction and exploration through virtual reality technology.
Although opinions on the future of the metaverse vary widely, it is undeniable that the development of the metaverse will change people's way of life. People will have open social spaces to interact with friends and family in the virtual world. At the same time, the metaverse provides a new medium for artists and creative talents to transform their imagination into digital works, incorporating more interaction and creativity so that the audience can experience the art in an immersive way. In addition, activity communities can be created, enabling users to participate in cultural and creative activities more intuitively, increasing their engagement and experience, such as digital museums and art galleries. As metaverse technology continues to evolve, the cultural and creative industries must progress with it to meet user needs and create more fabulous content. When reality and virtual cross-fertilize, multiple cultures will intersect. The spark of cultural diversity will emerge, and a rich and colorful culture will be derived. The metaverse industry will be presented in a more mysterious, intelligent and diversified form in the future.
The impact of the metaverse on the industry is much more than what is mentioned in the article. What kind of opportunities will the industry have under the metaverse vision? Let us look forward to the in-depth interpretation of the six guests.
Guest speakers
Guest Information(Listed by name in stroke order)
Jenn Xu, CEO of Shenzhen Realis Multimedia Technology Co., Ltd.
Alison, Vice President of Beijing Dahooo Technology Co.
Yi Chen, Founder of Hangzhou Timeaxis Media Co.
CHEUNG Fai, Chief Metaverse Consultant of Modern Art Museum Shanghai
Deejay Gong, Vice President of Kingsoft Group
Neil, Vice President of Base Media Group
Live Broadcast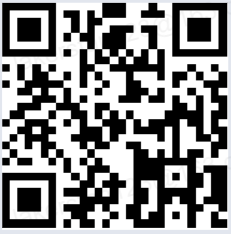 Scan the QR code or click here to watch online
Follow MEGA

For more information, please visit MEGA page or follow MEGA official WeChat account.