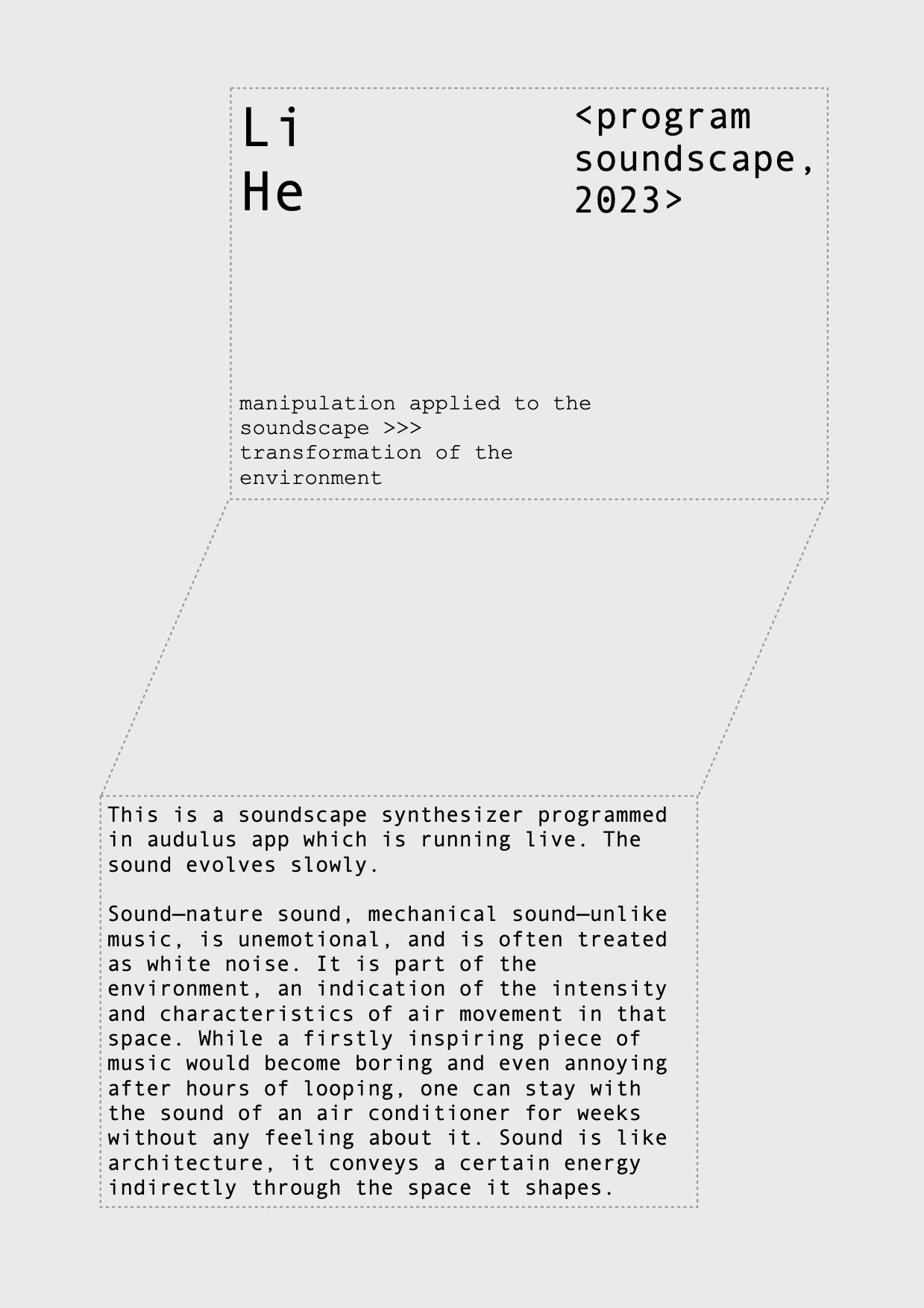 The School of Cultural Technology sincerely invites you to attend the exhibition of works brought by students majoring in ATE.The exhibition will be on display until November 24th. Welcome to join us in the foyer of Building G!
This is a soundscape synthesizer programmed in the Audulus app which is running live. The sound evolves slowly.
Sound—nature sound, mechanical sound—unlike music, is unemotional and is often treated as white noise. It is part of the environment, an indication of the intensity and characteristics of air movement in that space. While a firstly inspiring piece of music would become boring and even annoying after hours of looping, one can stay with the sound of an air conditioner for weeks without any feeling about it. Sound is like architecture, it conveys a certain energy indirectly through the space it shapes.