E – Support (https://esupport.xjtlu.edu.cn) is the platform based on the original Guide page content, integrating the user with some commonly used functions of the integrated services platform. Provide unified FAQ query, account information, and permission query; create and manage work orders; integrate related services provided by the IT department for teachers and students and automatically deliver to related systems after an operation on one platform. The platform is open to all campus users and is dedicated to improving the user experience.
Introduction of new features:
One-stop service experience. The platform has integrated the system's essential functions, including permissions, campus ID cards, network authentication, printing, and so on. The forum will incorporate more tasks like access control, assets, etc.
Searchable FAQ features. Based on the original guide, FAQ content is optimized, and the bilingual search function is provided to make FAQ search more convenient and accurate.
The link between the ticket and FAQ. When you enter the title of the work order, the FAQ is displayed according to the title of the work order.
Mobile and desktop adaptability. E-Support will adapt to mobile and desktop screen pixels, and users can operate and use it on each device.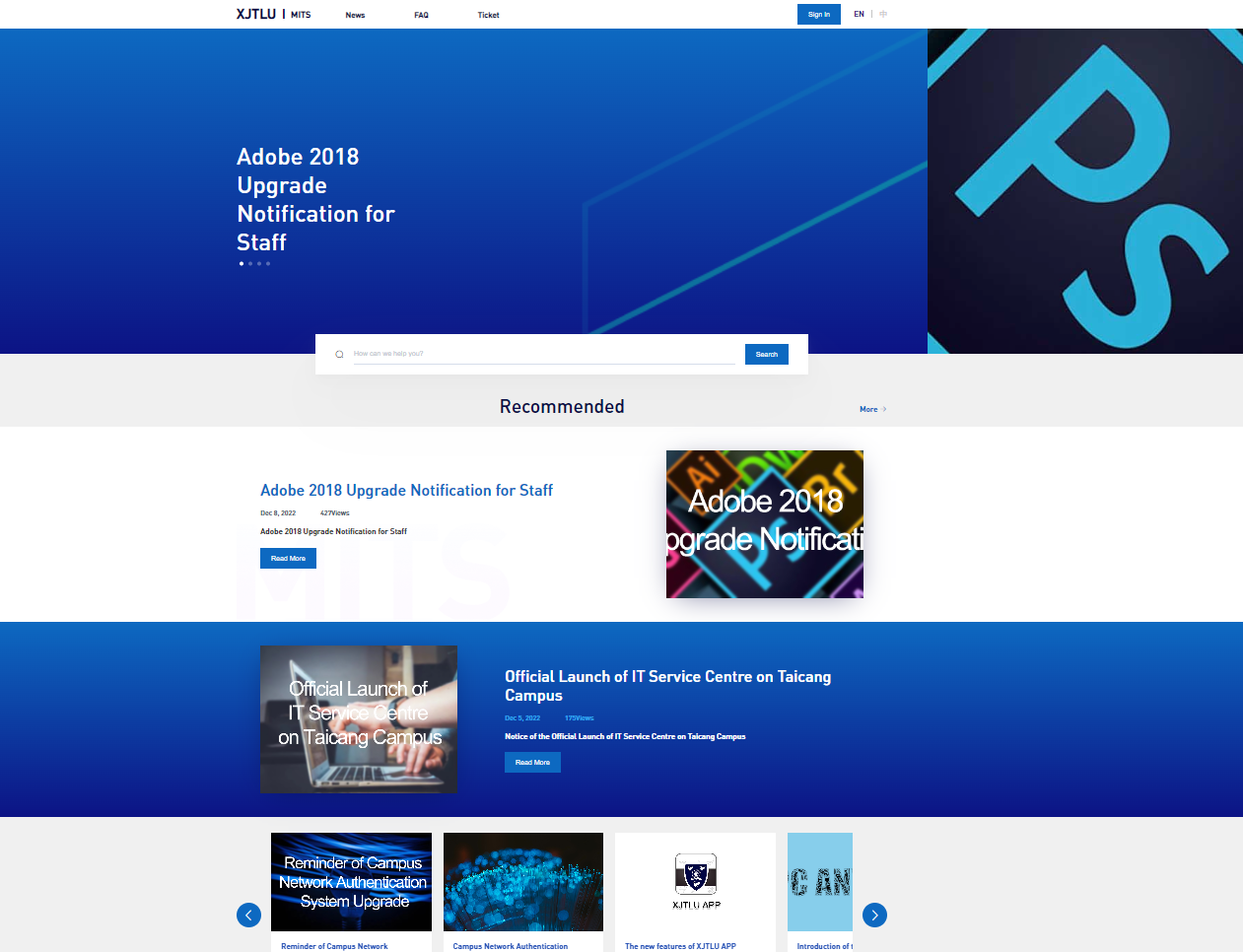 The E-Support platform will display the content required by the user's identity, including the content in "Frequently Asked Questions" and "My Profile," according to the user's identity. Therefore, it is recommended that you log on to the platform and experience more features.
▶Click Here For More Details https://esupport.xjtlu.edu.cn