XJTLU Learning Mall (https://www.learningmall.cn/) is not only the university's innovation, research, and development, business center, but is the university the center of knowledge project communication and business partners. With the aim of advocating the concept of lifelong learning, Learning Mall not only actively interacts with various industrial colleges of XJTLU Entrepreneurship College (Taicang) but also closely collaborates with various academic departments of the university to actively enable the exploration and implementation of the university education innovation strategy.
Learning Mall Core (On-campus Teaching Platform)
Learning Mall Core serves as the University's online learning and teaching platform that contains degree modules; supports and enhances learning and teaching for XJTLU students and staff. It is designated for internal access. XJTLU's current users should feel "at home" using Learning Mall Core since all the modules, features, and tools of the degree programs remain unchanged.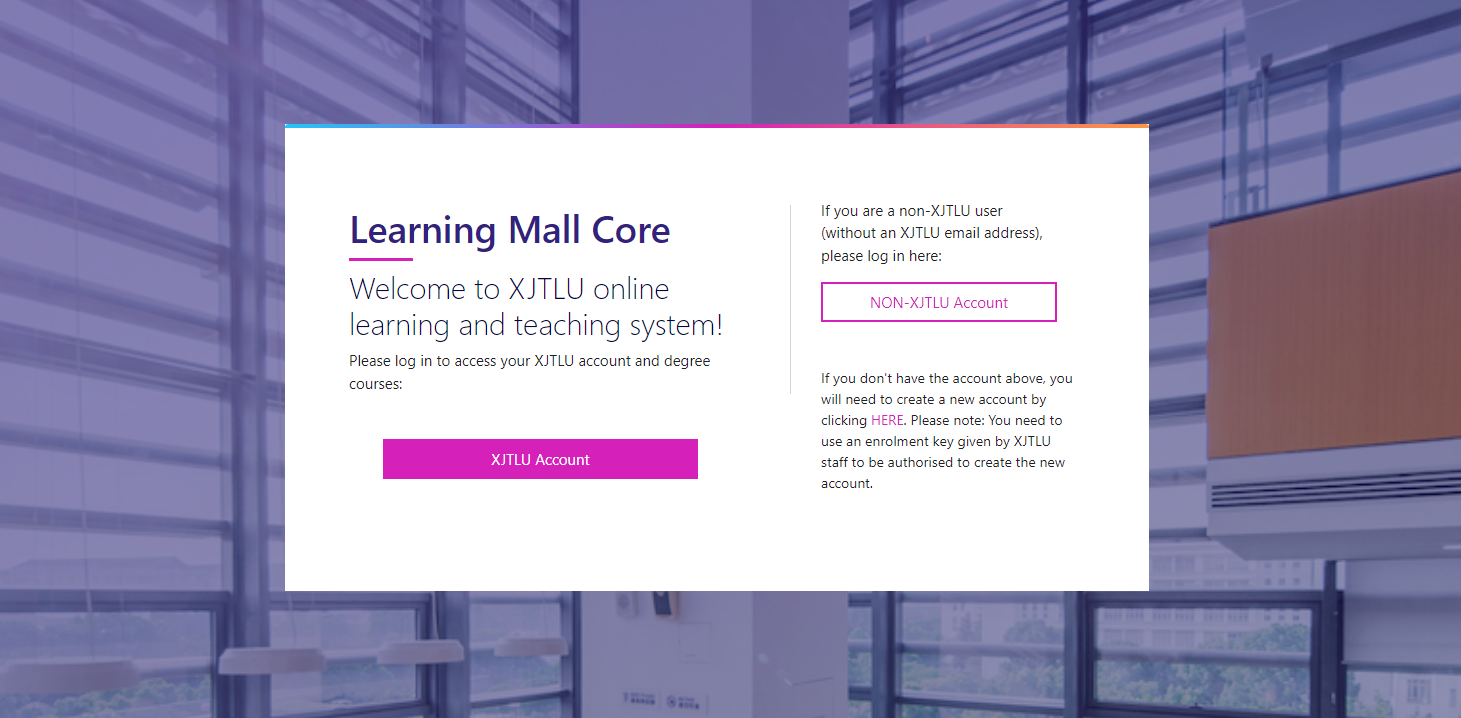 ▶Click Here For More Details https://core.xjtlu.edu.cn/
Learning Mall Premium (Online Education Platform)
Beyond degree programs for XJTLU students, the Learning Mall Premium platform provides non-degree learning content and services for everyone. Within Learning Mall Premium, XJTLU students, staff, and external users can enjoy added-value learning resources from world-leading education providers.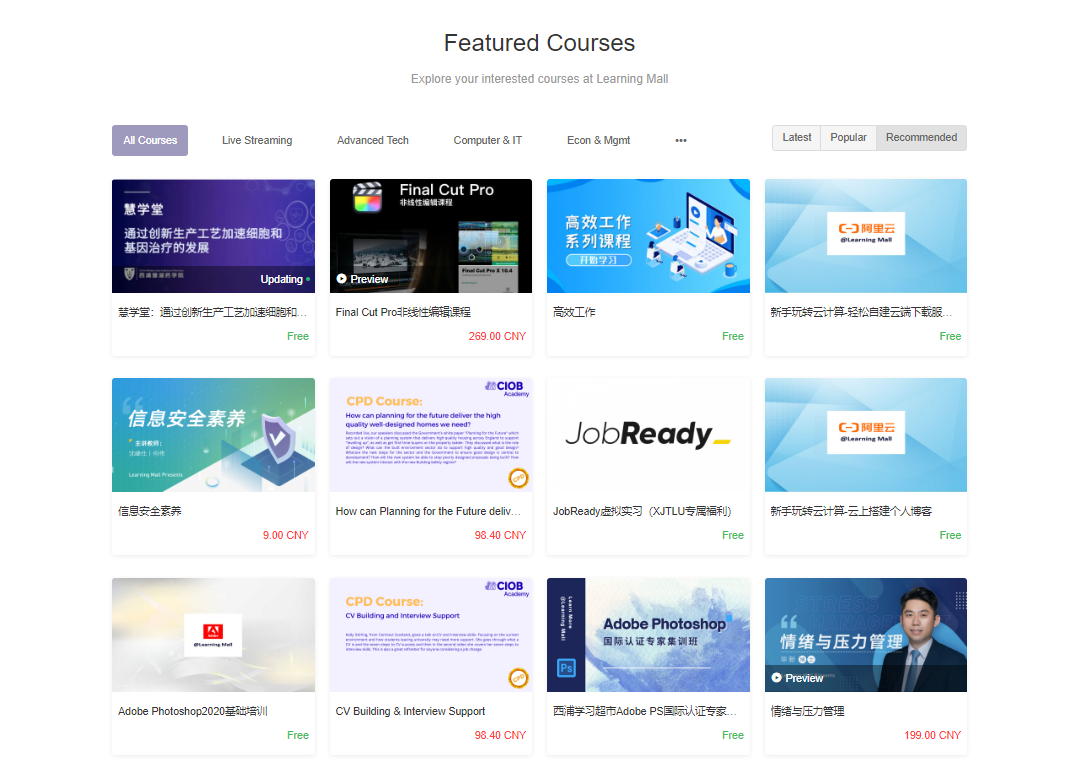 ▶Click Here For More Details https://premium.learningmall.cn/