The Graduate Poster Day was held at Xi'an Jiaotong-Liverpool University (XJTLU) recently. Twenty two graduate students, including three Master students, presented their research, answered questions from the audience and received feedback from the judges.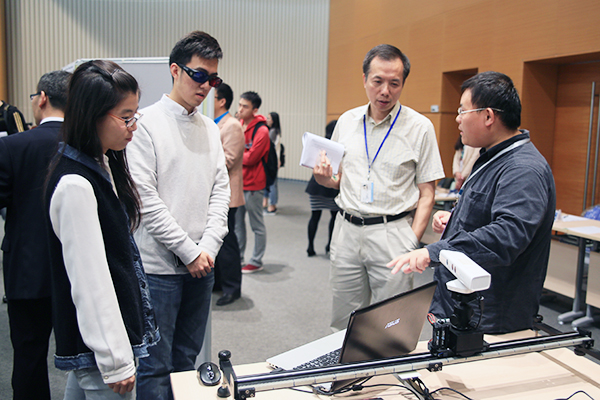 The Poster Day aims to help foster a strong and vibrant postgraduate research community and to serve as a social and networking event where learning, feedback and information are freely exchanged between subject areas and departments, in a friendly and supportive environment.
Professor André Brown, Vice-President of XJTLU, said, "The event today is celebrating research and research at XJTLU has developed greatly in recent years."
"It's a good opportunity to celebrate diverse research, it's an opportunity for the researchers themselves to show what kind of work they're engaged in and it's also an opportunity to do difficult tasks that academics are responsible for", he said. Following an afternoon of academic adjudication and voting, the first prize was awarded to David Afolabi from the Department of Computer Science and Software Engineering for his work on 'Interference reduction in machine learning through cluster partitioning'. Hao Zhang from the Department of Biological Sciences and Fei Cheng from the Department of Electrical and Electronic Engineering came second and third, while Zhuang Ma and Meng Wang from the International Business School Suzhou (IBSS) at XJTLU won the award for "Master's prize" and "Most popular" poster respectively.
David Afolabi said that his research is about cluster partitioning to reducing interference while training a machine learner. In the research, they applied closet analysis to identify which points are necessary for learning. "We have applied these to medical, commercial and scientific benchmark datasets and from the simulation results we've seen statistically significant improvements in our tests."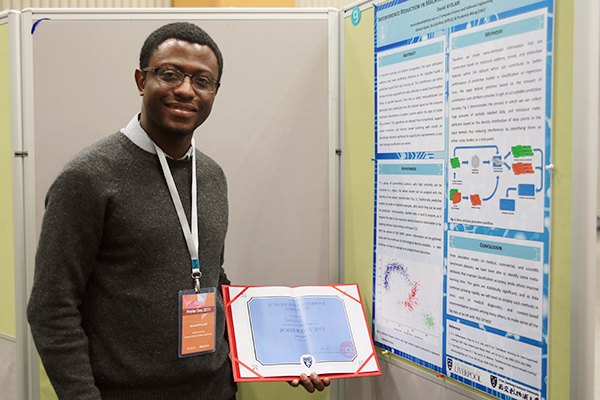 "The gains are statistically significant, and as data continues growing rapidly, we will need to employ such methods in areas such medical diagnostics and content-based recommendation systems among many others, to make sense of big data or be left with big dither", added Afolabi.
Meng Wang's research "The Construction of Social Identities through Consumption of Branded Products: The Case of the Dama Ladies in China" attracted a lot of attention. She revealed "my research investigated how Chinese Dama ladies construct their social identities through the consumption of branded products by conducting in-depth qualitative interviews and ethnographic observation".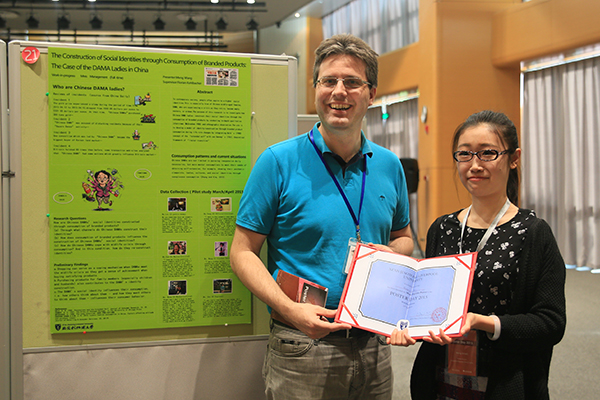 From the research, Meng Wang found that "shopping can serve as a coping mechanism when Damas meet midlife crisis as they get a sense of achievement when buying satisfying products purchasing products for family members also contributes to the Dama's identity construction; and Dama's social identity influences their consumption."
Different from last year's PhD Poster Day, several Master students also participated in the event this year. Professor David O'Connor, Dean of Research and Graduate Studies, hopes that most of the researchers will really think about their research and that there will be more participants next year.