Open Day 2015 was held at Xi'an Jiaotong-Liverpool University (XJTLU) on 9 May, showcasing the University to nearly 600 prospective students and their parents from across China. Admissions consultation, exhibitions by Department and student organisations and clubs' together with a series of lectures were all part of the day.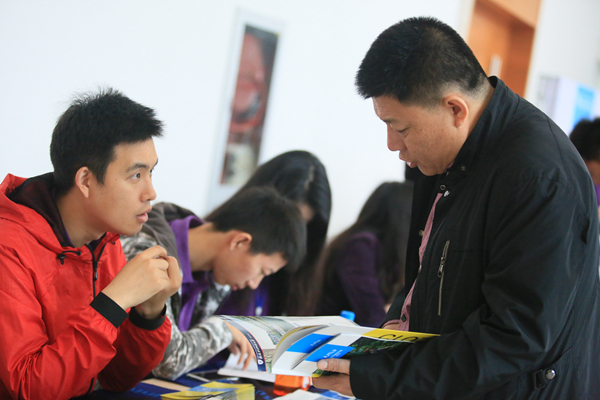 Executive President Professor Youmin Xi welcomed the visitors and introduced XJTLU's educational exploration and mission, which he said is training future leaders. Professor Xi stated that one should have innovative spirit and transcultural leadership in order to be successful in a global society.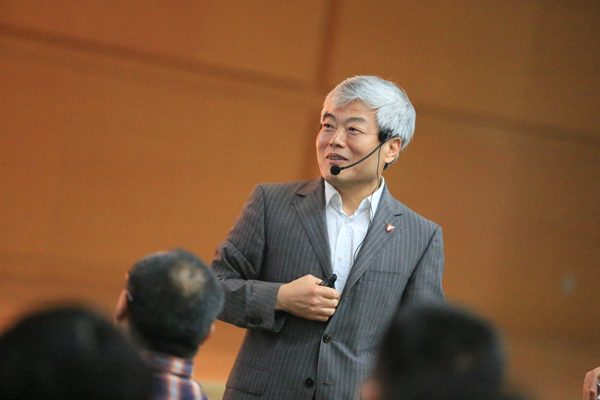 "I hope all of you can become global citizens who can adapt to the complex environments under the international, diversified and internet era. XJTLU is dedicated to influence both Chinese and global higher education through its own exploration", said Professor Xi.
Mr. Qijian Xie, Deputy Director of Student Management Centre and Head of Student Affairs Office at XJTLU, praised the hard work of XJTLU students through the story, XJTLU and 4 a.m., which showed students and parents a more vivid picture about XJTLU's intense self-learning atmosphere.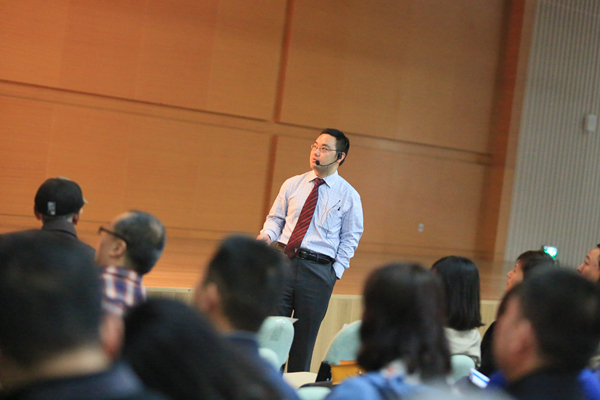 A "smart lock" which can realise a remote control function through mobile phone attracted attention from both prospective students and parents. The "smart lock" was invented by Mr. Ziheng Guo, a Year 4 student in the Department of Computer Science and Software Engineering (CSSE) and his team. "A lock can be opened by using an APP on a mobile phone", explained Mr. Guo.
He also said that the University will help him to apply for a patent for his "smart lock" after his own business is officially lunched. The product will own its intellectual property rights and customers will be able to purchase the product soon.
Professor Yong Yue, Head of the Department of CSSE at XJTLU added, "We have students who carry out entrepreneurship themselves. Some of them have gained great success and the attention from venture capital firms".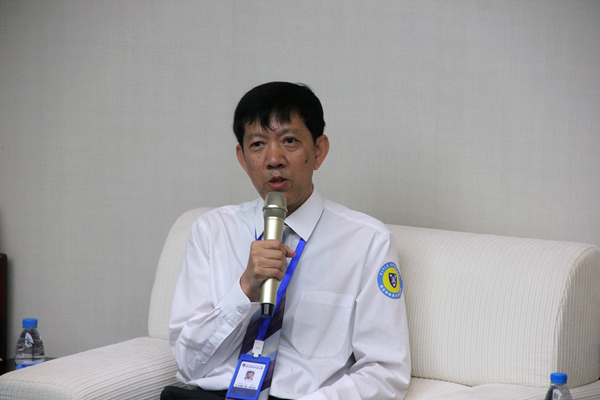 Each Department had an exhibition area on the day to introduce the University's educational model, career and internship possibilities and future directions of each programme.
A family comprised of three generations from Shanghai attended Open Day and Mr. Ma, a third-year high school student from this family said, "I prefer the Economics programme and I also love to read about economics news. XJTLU emphasises research-led teaching and learning and I am also interested in investigation and analysis and doing future research".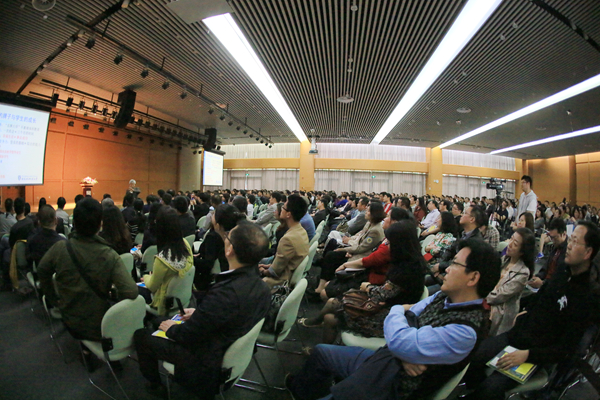 XJTLU students' confidence and passion also impressed Ma's Grandfather who is nearly seventy years old. Grandfather Ma commented, "The young men here are very creative. University should not be a place only for knowledge learning, but focus more on students' comprehensive qualities' training and XJTLU is a good example of student training."
Another third-year high school student from Beijing also come to XJTLU on Open Day and after looking around the campus said, "The campus is very modern and beautiful and the design of the library is very impressive". He was also impressed by XJTLU's research resources and academic atmosphere after communicating with professors and students from the Department of Chemistry.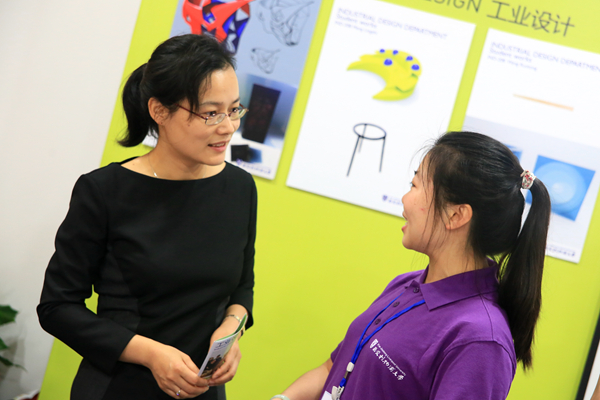 Student clubs activities also attracted many of the visitors. Mr. Zhang and Mr. Fang from Changzhou No. 1 High School described XJTLU student organisations as "magical" and "diverse". Both of them expressed that the diverse range of activities available for students at XJTLU such as: the international sport club like Golf Club or international volunteer activities organised by Association Internationale des Etudiants en Sciences Economiques et Commerciales (AIESEC) provided students a totally brand new experience and opportunities to develop other skills and knowledge added to classroom learning.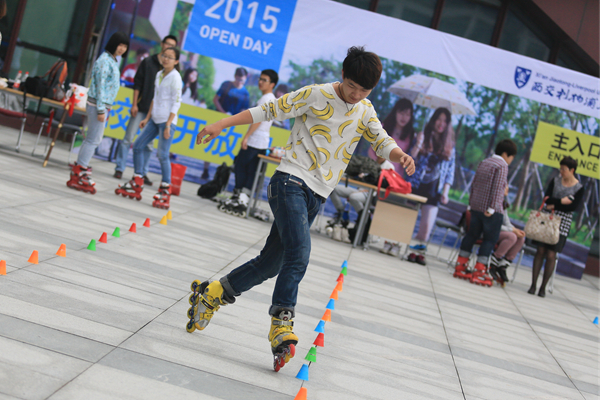 XJTLU launched the Bioinformatics programme this year, which currently has a total of 27 undergraduate programmes available. This year XJTLU will recruit students from around China and abroad into six categories, namely, Mathematical Sciences, Science, Industrial Technology, Business, Built Environment and Humanities and Social Sciences.