Science and technology research at Xi'an Jiaotong-Liverpool University (XJTLU) has been given a boost with the signing of a major cooperative agreement that will create a world-class platform for innovation in Suzhou.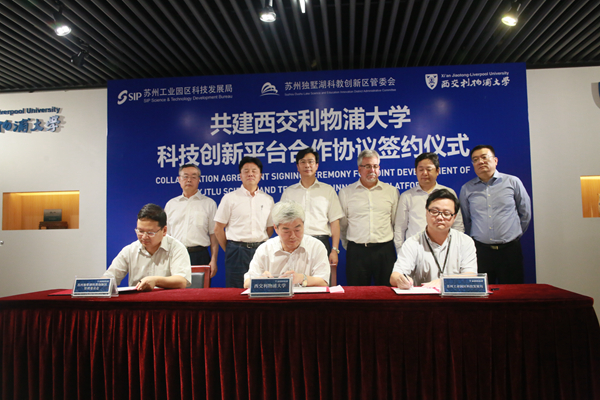 As part of the agreement between XJTLU, Suzhou Dushu Lake Science and Education Innovation District (SEID) and Suzhou Industrial Park (SIP) Technology Bureau, the XJTLU Sci-Tech Innovation Platform will create 11 research institutes alongside a technological transfer centre and an innovation hub.
Research conducted will focus on areas that are key to enhancing innovation and entrepreneurship in Suzhou and Jiangsu.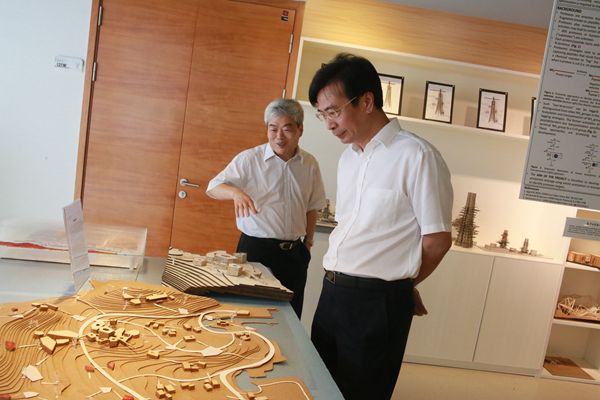 Speaking at the signing ceremony on Monday 13 July, XJTLU Executive President Professor Youmin Xi said the collaboration will draw on XJTLU's expertise as a research-led university to support Suzhou's key role in China's national innovation strategies.
He said: "We will take this opportunity to develop a science and technology platform that, with local support, will further extend the University's research capabilities, enhance university and industry cooperation, and boost SIP and Suzhou's core role in the South China national innovation zone.
"We hope to attract talent from all over the world to Suzhou and create an atmosphere in which new products, technologies and businesses can be created and which will support social transformation and development."
The 11 research institutes will focus on key areas such as biopharmaceutical sciences, sustainable materials and environment, big data analytics, industrial design and 3D printing, operations and supply chain excellence, smart and green cities, quantitative finance, leadership and education advanced development, economic integration, urbanisation, and ageing and society.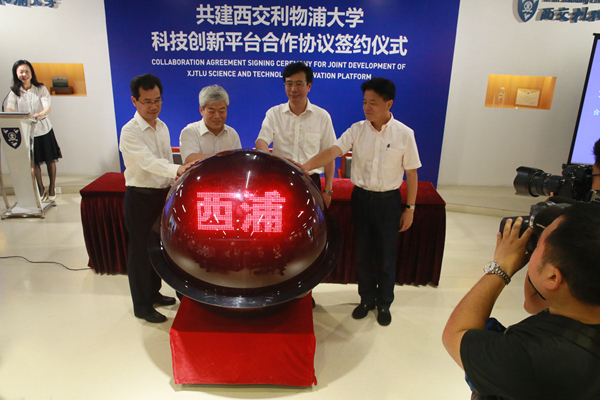 Li Yinong, Vice Director of the SIP Administrative Committee, said: "The Sci-Tech Innovation Platform will bring great power and meaning to SIP's development.
"We hope XJTLU will use its resources and innovative collaboration networks to recruit leading talent and further contribute to SIP."