Students from China and around the world have begun arriving at Xi'an Jiaotong-Liverpool University ahead of the start of the new academic year.
More than 2,800 new students will start at XJTLU this year and today saw undergraduate students from China arrive on campus to register and check-in to their accommodation.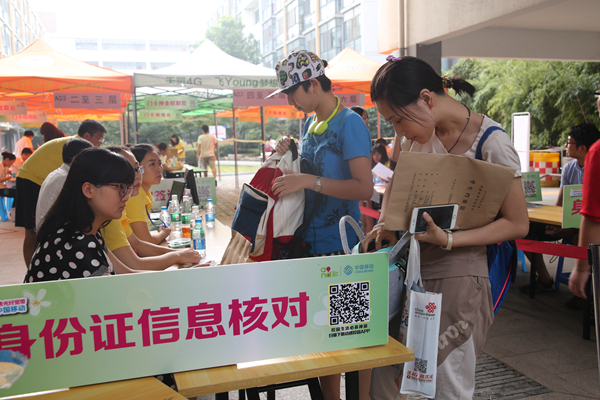 Registration day comes ahead of a wider programme of activities, both academic and social, organised by the University to help new students settle in and make the most of their university experience.
This year students have been able to register online before arriving at the University, a process Chi Lu, deputy head of the Student Affairs Office, called "convenient" for new students.
New student Wenwen Li, from Guangdong province, arrived on her own having been admitted through XJTLU's direct entry system. Li said she was looking forward to experiencing XJTLU's unique university life.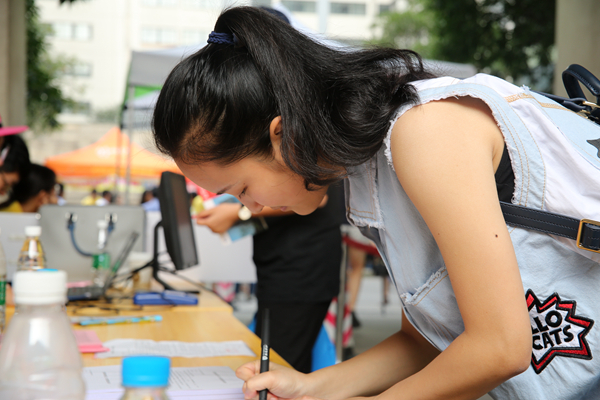 Ziyan Jiang, who will study business and is from Zhejiang province, finished the day's registration process quickly and even volunteered to help others. He said: "I came here alone, having prepared everything earlier. I was so moved and inspired by the warmth and help I have received from University volunteers and my student buddy, that I decided to join them as a volunteer!"
Mrs Yu, a parent from Nantong, Jiangsu province, accompanied her son to registration. She said: "The international education and innovative teaching model here attracted us to choose XJTLU. We want our son to develop independence, and self-management and communication skills in a free, relaxed and democratic atmosphere."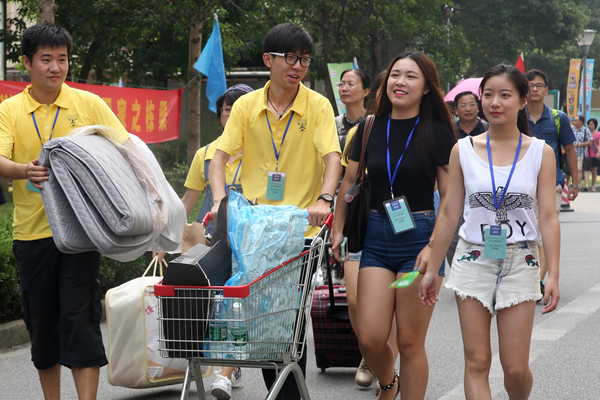 XJTLU student volunteers have been an important part of the day's process with approximately 240 volunteers helping with new students' registration and reception into the dormitory area in Wexing Plaza. "This is my second time as a volunteer," said Chao Yang. "These new students remind me of where I was two years ago." Many parents and new students praised the volunteers' contribution.
International students from all over the world have also joined XJTLU. Shreya Patel, a one-year visiting student from the University of Leeds, UK, has joined the University to learn Mandarin and experience more of China having visited the country before. "When I was looking for universities, XJTLU seemed like a really friendly and good place for international students," she said. "And now I've arrived it has a really good atmosphere and there are so many people to help you. Instantly I have managed to find people who were willing to help me get around."