Two IBSS international students have secured internship positions with a major technology company, following a company visit organised by IBSS.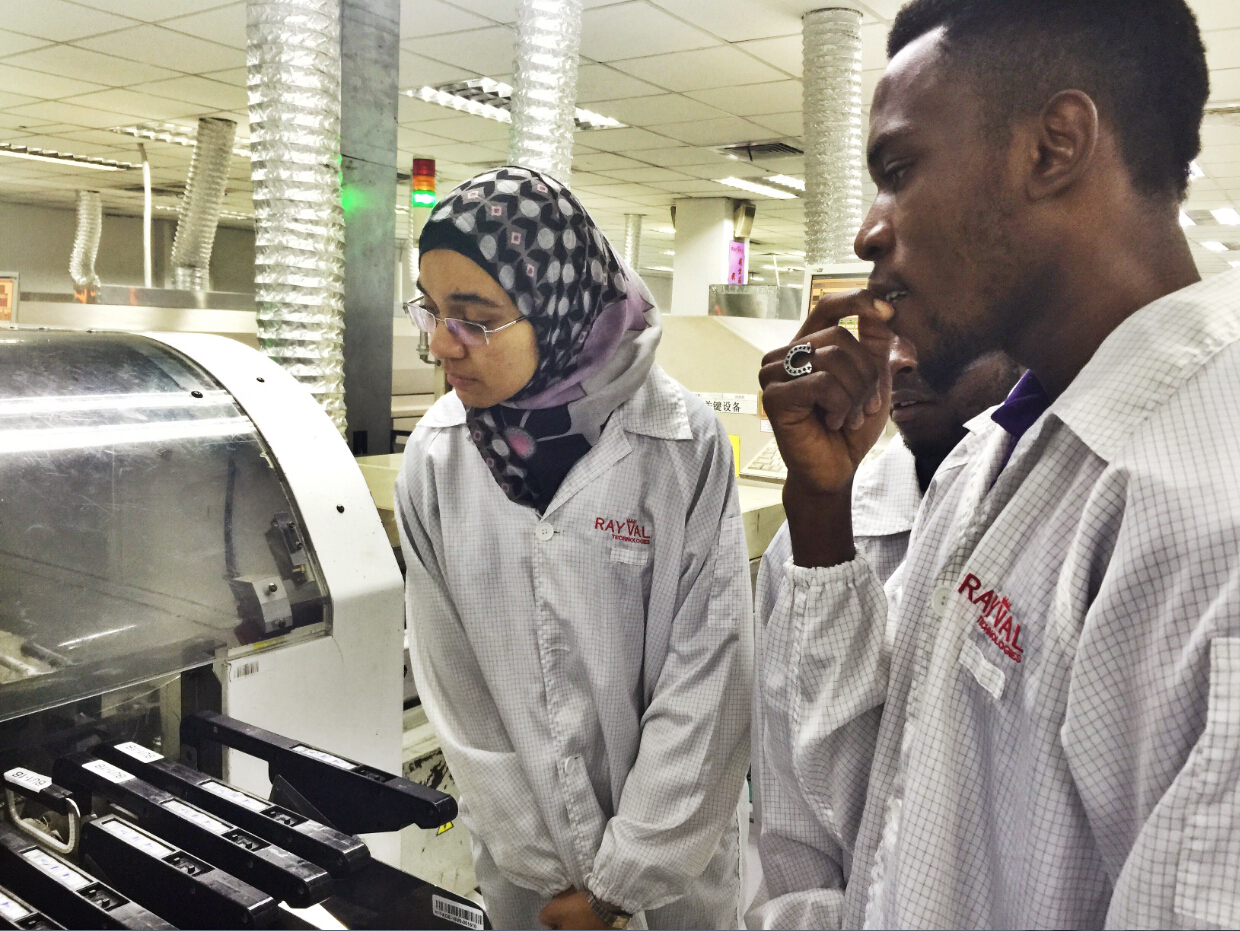 Khumayra Melikuzieva and Philip Annor-Antwi secured internships in the human resources and supply chain departments of RayVal Technologies (Suzhou) Co. Ltd., after a meeting with the company's senior management during the visit.
Khumayra Melikuzieva, who is a third-year human resources management student, said: "It was a good experience being able to see how the company actually operates. Visiting RayVal gave me a good picture of how things operate in the company in terms of positive work environment, production process, and employee life.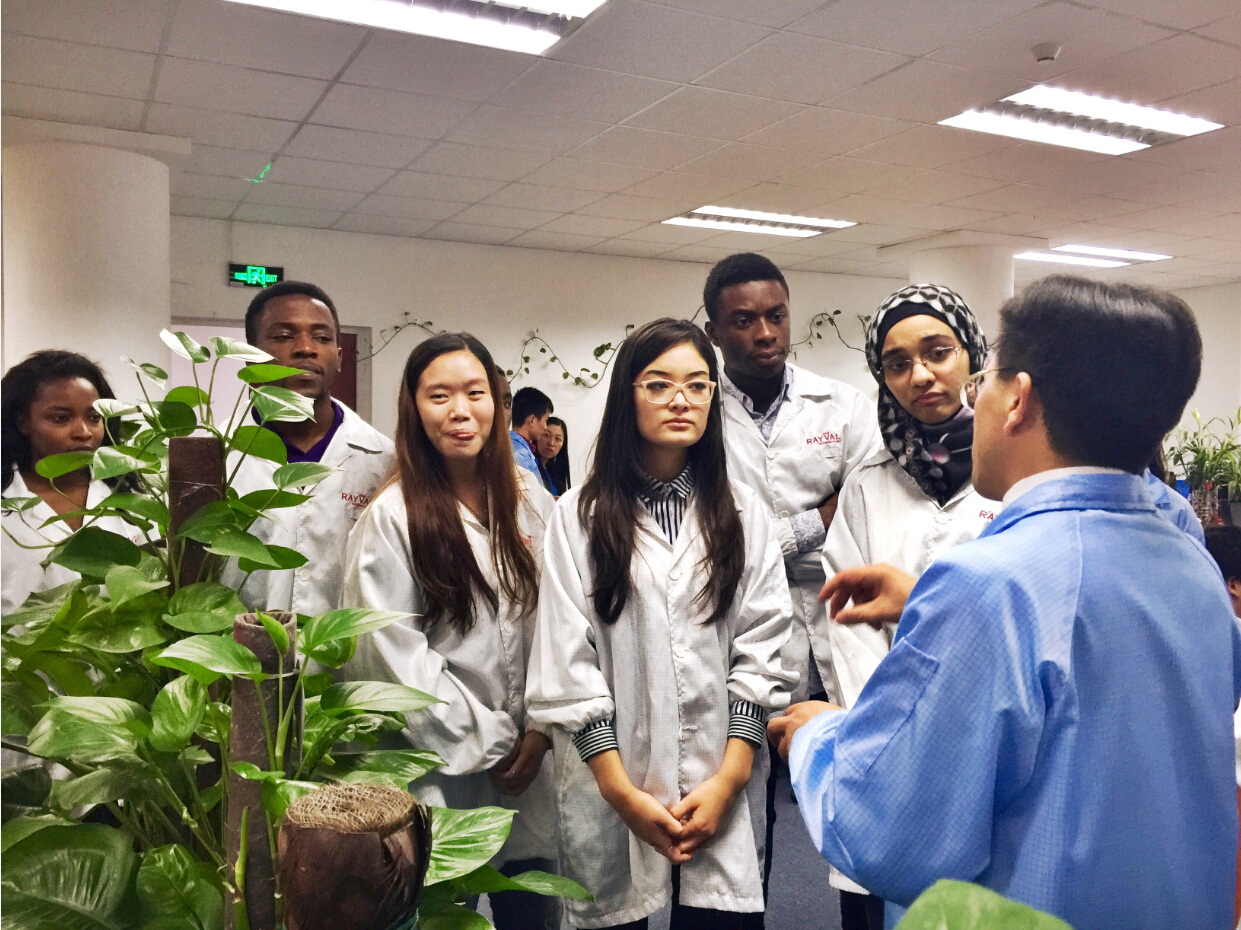 "Interestingly, the company has a "plant rule" policy whereby each employee, including the vice president, owns a plant and waters it carefully. This represents the employee's behavior and performance. Overall, I enjoyed the company trip and thanks to IBSS for creating such opportunities for us."
Philip, who is studying MSc Operations and Supply Chain Management, added: "The company is an exemplary electronics manufacturer that is keen on employee ownership, technological advancement, as well as social responsibility. It has been my great fortune to join the tour."
Ten IBSS international students were invited to visit the headquarters of RayVal by its deputy general manager, Yafei Wang. RayVal is a joint venture company with British capital and has two facilities, one in Suzhou and the other in Shenzhen.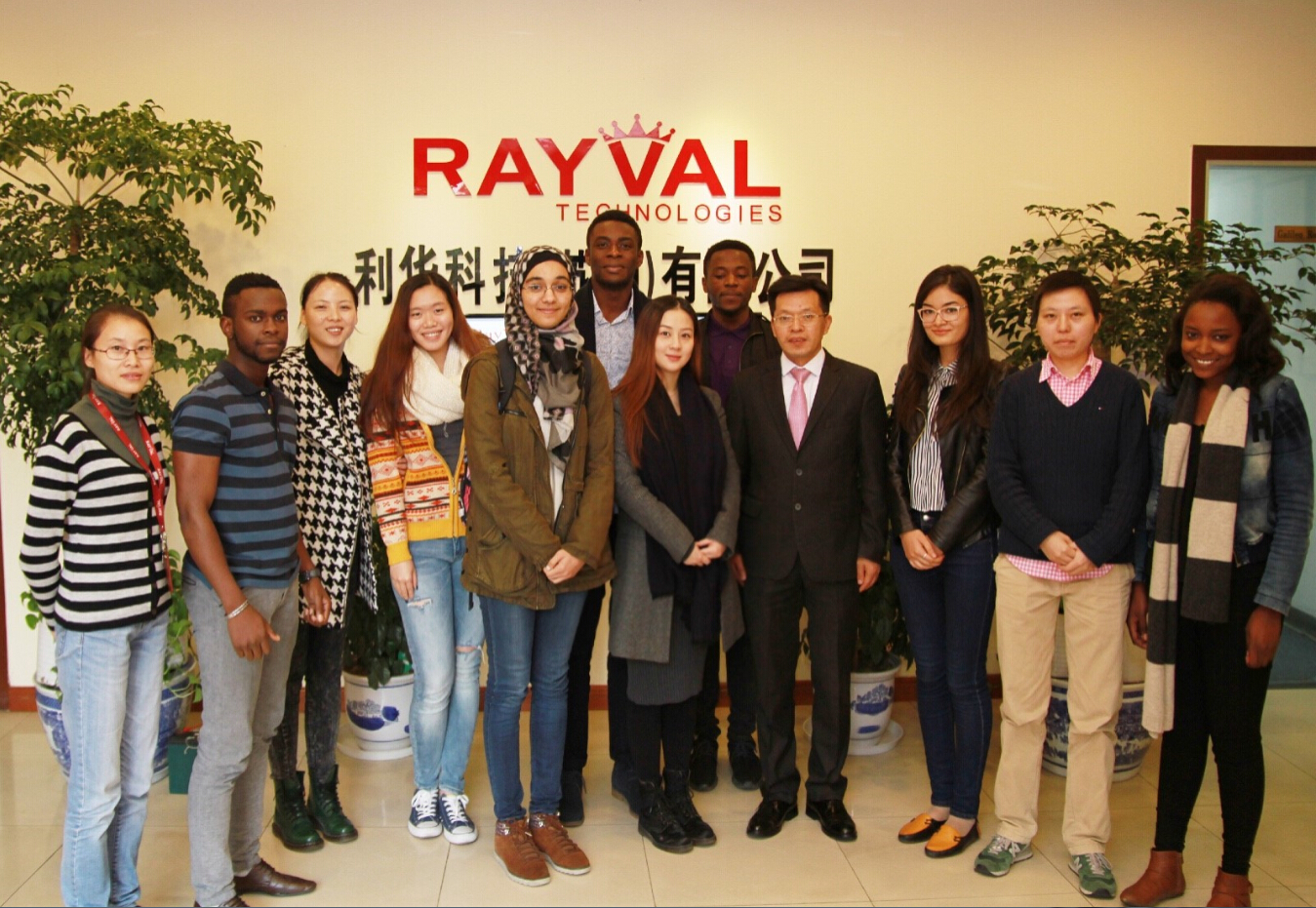 The company's assembly service covers a wide range of fields including mobile phone, telecom, optics, consumables, industrial control, power and medical. Its long-term customers includes Motorola, Philips, Tyco, Harman International Industries, Honeywell, Fuji Xerox, Andrew, and Schneider.