A researcher at Xi'an Jiaotong-Liverpool University has warned of more frequent and stronger natural disasters if climate change is not addressed.
Dr Don Prisno, from the Department of Public Health at XJTLU, warned of the direct impact of climate change on the numbers and severity of natural disasters such as typhoons and hurricanes (pictured below), floods and tsunami.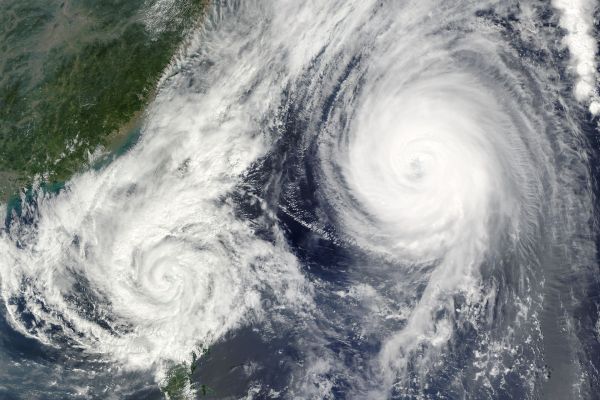 Typhoons, hurricanes and all tropical storms draw their vast energy from the warmth of the sea. As temperatures increase around the planet, due in part to climate change, sea-surface temperatures rise and extreme weather becomes more frequent, resulting in more disasters that have huge impact on people's live.
Additionally, as climate change intensifies, rising sea levels will cause larger storm surges, the huge waves that crash on to coastal areas, causing more widespread damage during a disaster.
As well as having work published on disasters and resilience, Dr Prisno is currently studying the 2013 Typhoon Haiyan disaster in central Philippines that led to the loss of more than 6,000 lives and extensive damage to properties. The devastation affected more than 14 million people, with almost four million forced to leave their homes.
Haiyan was a super typhoon that had never occurred in the previous century. A super typhoon is the equivalent of a category four or five hurricane and has maximum sustained winds of 190km/h or more.
The disaster, which saw winds up to 320 km/h and was one of the strongest storms in world history based on maximum wind speed, is now seen as a striking example of the effect of climate change on the nature of storms.
"It is imperative that the world discusses seriously the impact of climate change on the health of populations as the frequency and strength of natural disasters are directly affected by the changing climate," said Dr Prisno.
"In my study, the extent of the impact of disasters is so massive that responses to disasters need to be changed and the resources needed to address have to be scaled up. Global disasters are now transnational issues that need cooperation among different countries, as resources will not be sufficient. Only through collective effort will the world be able to successfully address the impact of disasters."