Xi'an Jiaotong-Liverpool University MSc Economics student Chunbao Zhou spent two weeks volunteering at Kibera Slum, Kenya, where he taught in the local orphanage during the winter vacation.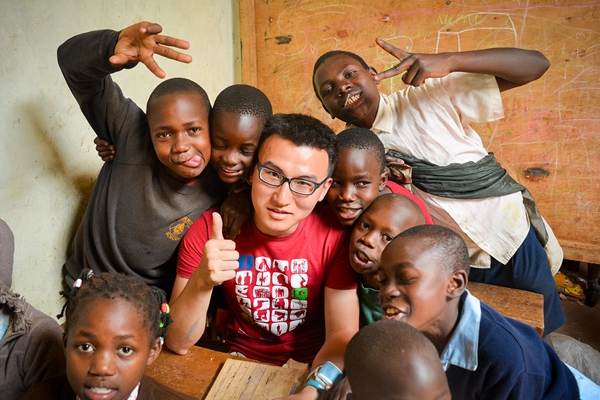 Chunbao and other volunteers taught in a local orphanage, where the children study and live in a tin hut less than 100 square meters in size. They don't have decent books and textbooks, instead using pieces of paper stuck together, and have only pencil stubs to write with.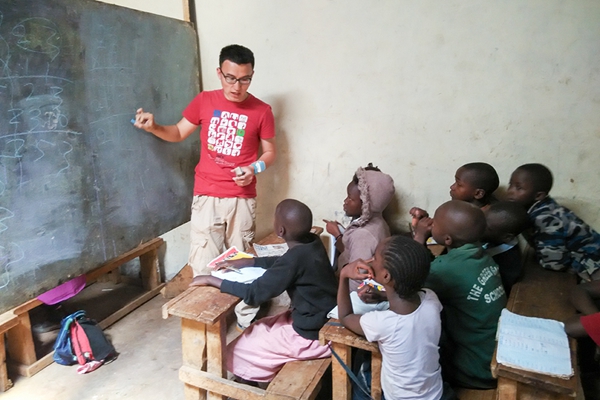 cKibera Slum is the largest slum in Nairobi and the largest urban slum in Africa. Located only a few minutes' drive from the centre of Nairobi, Kibera covers an area of 2.1 square kilometers and has approximately one million residents. Only 20 percent of homes have electricity and there is no water and no normal medical facilities or educational institutions.
"I was shocked and felt uneasy the first day I came to the slum. I couldn't believe the surrounding environment was real and that there were such places in the world," said Chunbao.
The children's smiles, however, touched him and he could see their desire for knowledge in their eyes. He said he tried his best to teach as much as he could during his limited time there.
What impressed Chunbao most, he said, were several 13-year-old children who were preparing for their middle school entrance exam. When Chunbao asked about their career plans, they kept on drawing in their textbooks. After his continuous questioning, they finally opened up to him confessing that they wanted to be nurses, judges and pilots.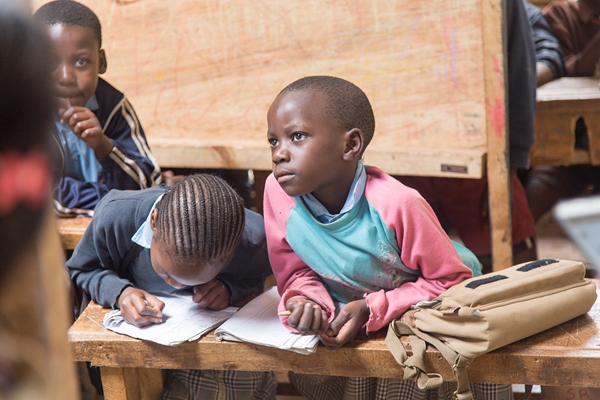 Chunbao said: "Lots of people cannot come to Kenya to witness the barren land themselves and they cannot see how thirsty the children are for knowledge, so I wanted to show them what the real world looks like in Kibera through the thousands of pictures I've taken during my two weeks' there."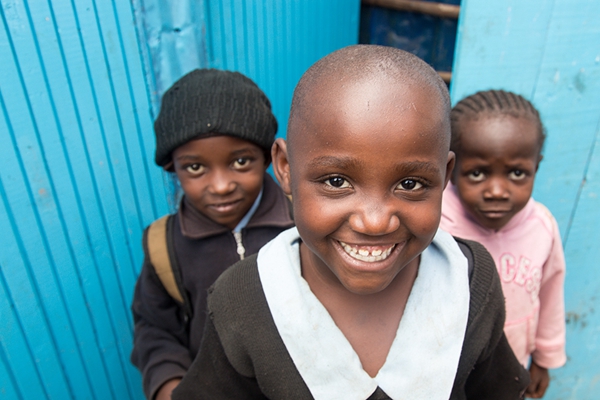 In Chunbao's opinion, two weeks' volunteering service was far from enough. He said that he was willing to take part in similar activity in the future and that he hoped that more people would join in to help these children to change their lives.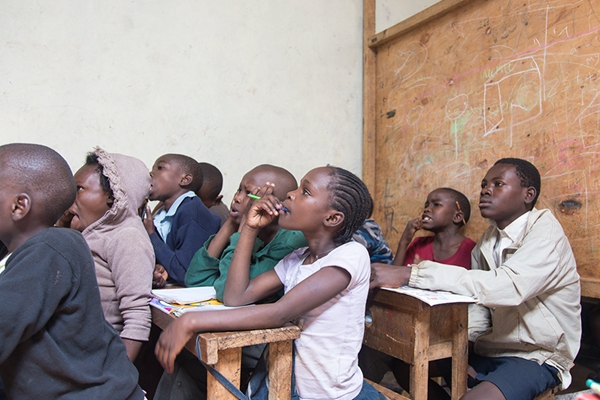 XJTLU Executive President Professor Youmin Xi encouraged XJTLU students to become 'global citizens' through volunteering. He said: "I hope that the younger generation can equip themselves with responsibilities, knowledge and capacities to improve social civilisation."