Professor Youmin Xi, Executive President of Xi'an Jiaotong-Liverpool University, shared details on the University's 10-year history at an event held at the XJTLU Museum on 13 April.
The event was also the third training session held for student guides from the XJTLU Museum Narrator Group and President Xi awarded certificates to students from the first group of guides.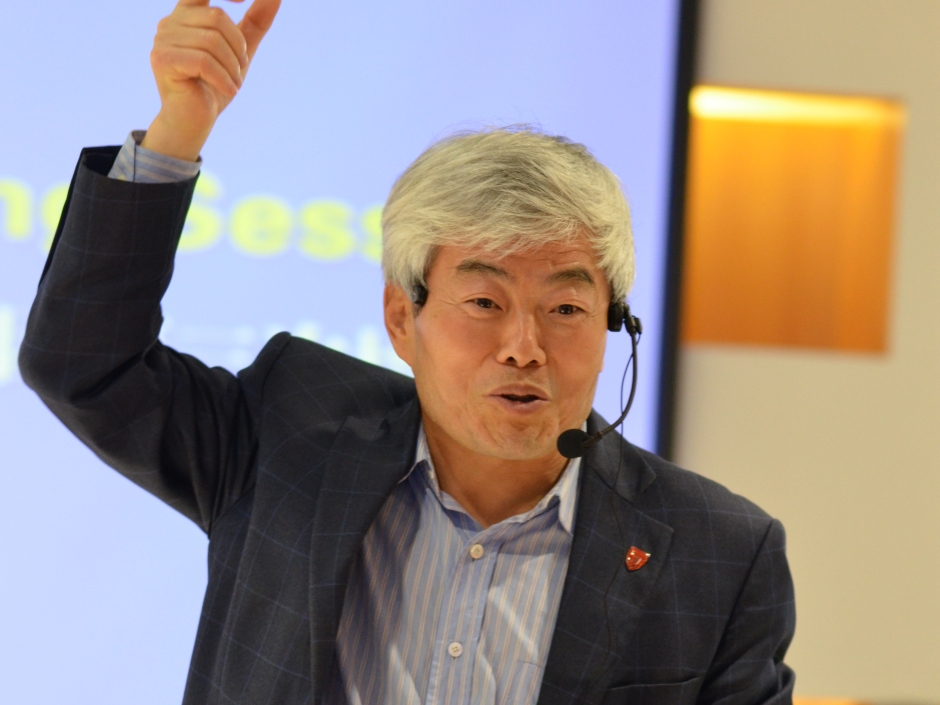 The XJTLU Museum Narrator Group is a student organisation officially established by the Museum in 2015. Students in the group receive and guide visitors on behalf of the Museum, introducing the University's history, educational philosophy, mission, vision and culture to visitors. The first narrator group consists of 14 members and subsequent volunteering opportunities will be available to international students as well as local students.
Xin Bi, University Librarian, said: "This year marks the 10th anniversary of XJTLU and this is a precious opportunity to have the University's history completely narrated by the University president for the first time.
"Any president can tell the history of his own university. Professor Xi, however, is not only a narrator of XJTLU's history but has also been a creator of that history since its establishment."
Professor Xi shared the University's history through a Q&A session, with the audience putting forward questions on XJTLU's history and Professor Xi giving answers.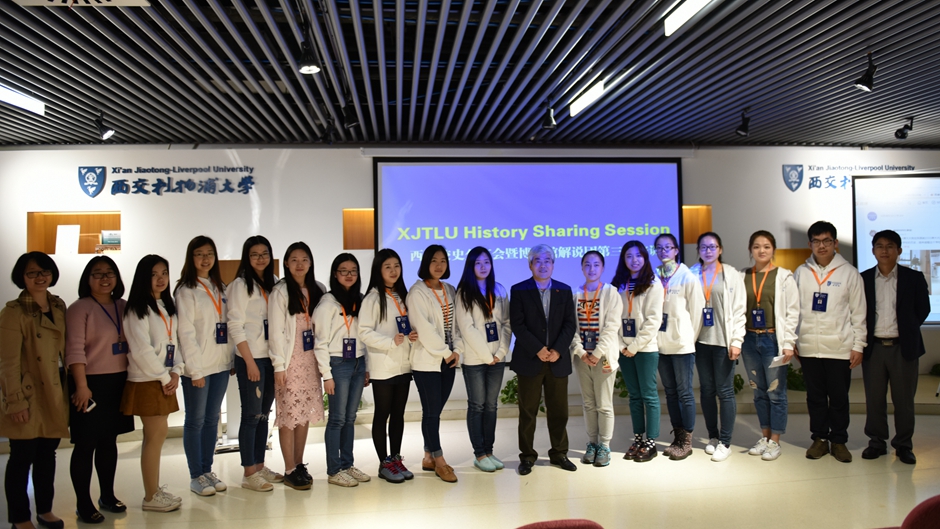 The audience was most interested in the reasons for choosing the site of the University, the origin of XJTLU's name, the new South Campus development, and the establishment of the XJTLU Gold Finance Film and Television Arts School, as well as the challenges the University has faced over the last decade and plans for its future development.
"Video and written records of the whole session will be permanently reserved so that more staff and students can know XJTLU's history," said Xin.
Bohan Wang, a Year One student studying economics and finance, said: "Through Professor Xi's introduction I gained a general understanding about the founding of XJTLU, and its operation and future development plans."