The Wisdom Lake Internationalisation Summit of Higher Education 2016, held at Xi'an Jiaotong-Liverpool University, explored how modern universities can further promote social development by creating an 'international innovation ecosystem'.
During the two-day event, renowned leaders of Sino-foreign cooperative universities, internationally well-known professors in the field of higher education and representatives of industry and the government delivered keynote speeches.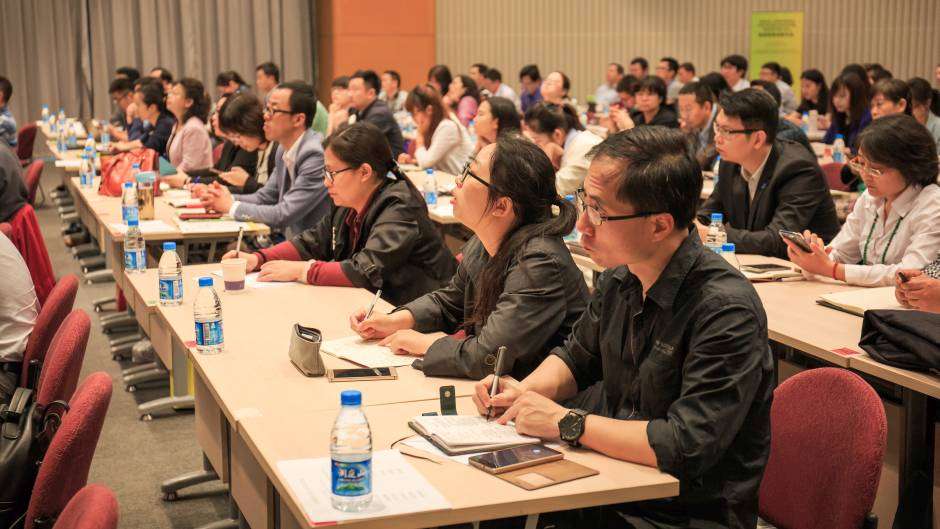 High-profile speakers
Among them was Zhiping Yang, Deputy Party Secretary of Suzhou Industrial Park Working Committee and Chairman of Suzhou Industrial Park Administrative Committee, who delivered a speech on SIP's approach to constructing an innovation eco-system.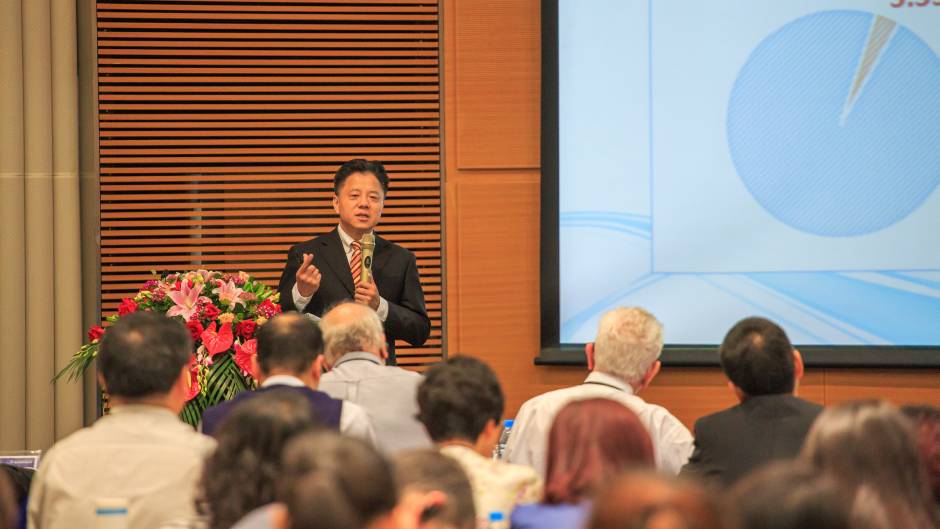 He said that the area where SIP is located was farmland just 22 years before and that it was "intentionally developed" by the local government. He indicated that SIP's fast development was due to its innovation.
In his speech, Professor Youmin Xi, Executive President of XJTLU, talked about XJTLU having four dreams, which included exploring and integrating the best practice of eastern and western education; exploring the university's internal management system and improving its efficiency and value; exploring the relationship between the university and society in the context of the internet era and globalisation; and influencing the development of Chinese and international higher education.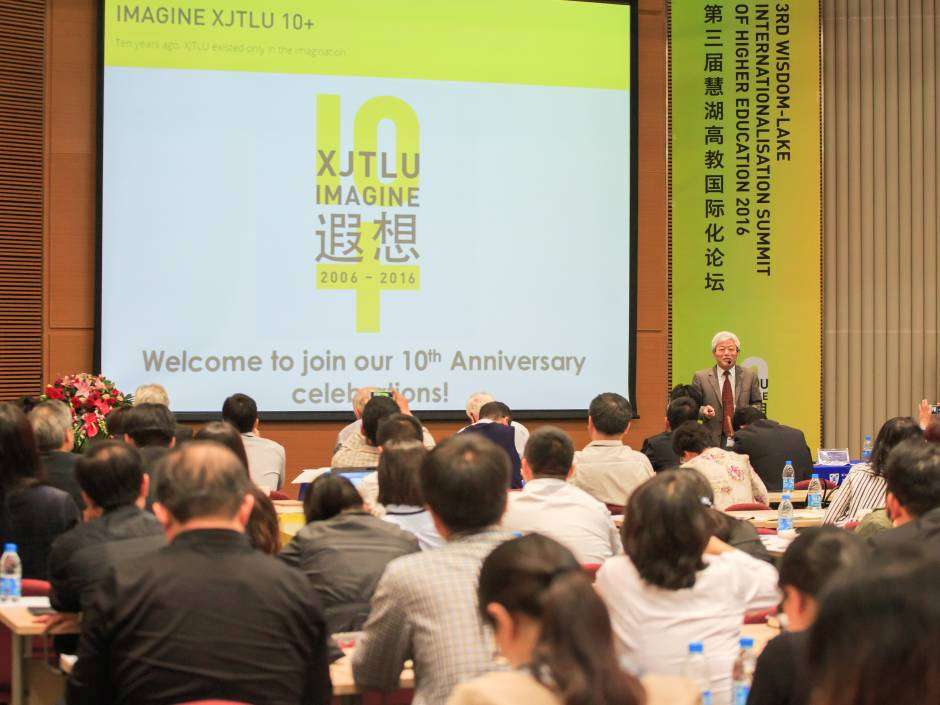 "This year's summit focused on how to explore the interaction between universities and society. XJTLU has established strategic cooperation relationship with SIP and set up research institutes and labs jointly with enterprises and we'll further increase the cooperation," he said.
Bo Yan, Deputy Director of Microsoft Suzhou, said that an 'intelligence future' was key and that technology development cannot be separate from industry. He suggested SIP should establish an artificial intelligence industry base together with universities that could provide talent in the area.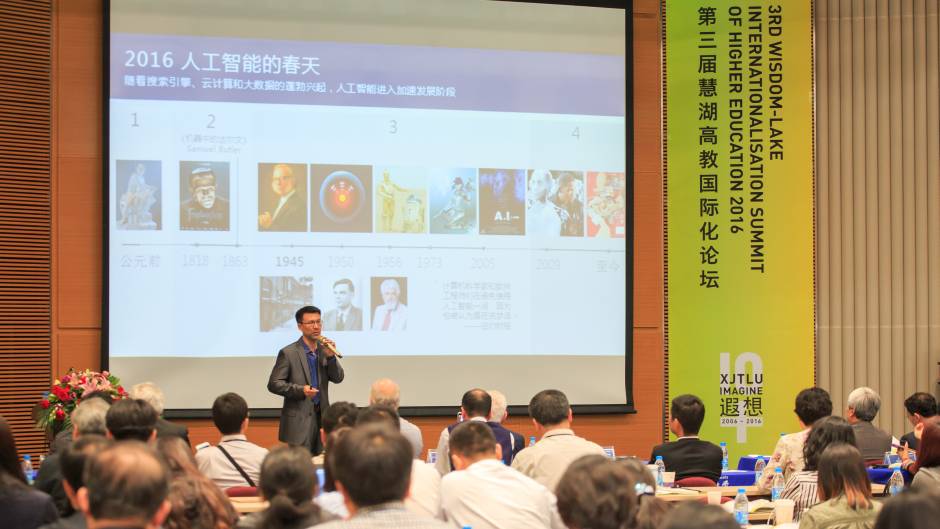 He also mentioned that he had talked with the head of the Department of Computer Science and Software Engineering at XJTLU to seek potential cooperation: "Microsoft is a very well-established international company. Internationalisation is a core part of Microsoft's success and I see that XJTLU also has this culture. This is unique and I feel like that common ground can be a foundation for future cooperation", he said.
Anthony Welch, Professor of Education at the University of Sydney, said that XJTLU had a number of advantages to be innovative in Chinese higher education: "It can build on a powerful tradition [in China] of respect for learning…[while] integrating some of the best ideas from the west. That blend of east and west I think can be a powerful platform for innovation and high-tech development and research development."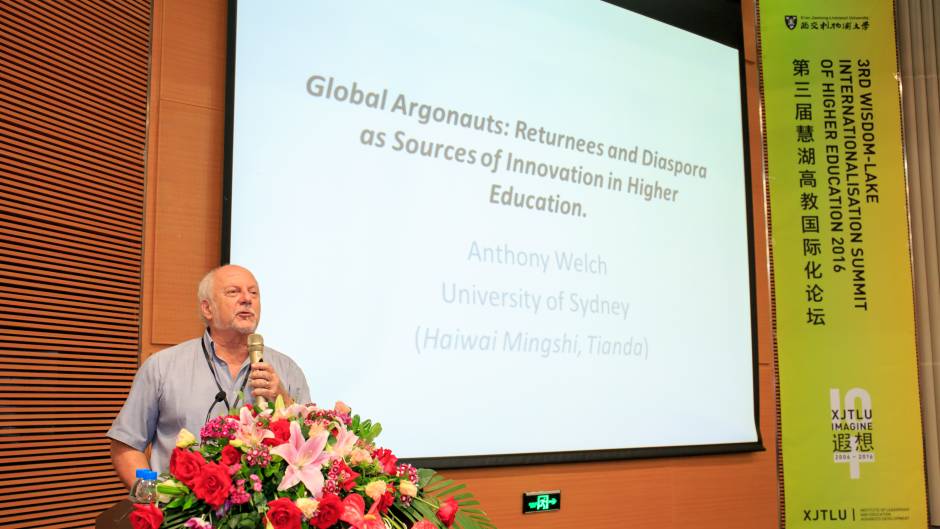 He added that of the number of Sino-foreign cooperative universities in China that he was familiar with, XJTLU was "one of the more innovative and successful".
Celebrating 10 years of XJTLU
During the summit Professor Kelvin Everest, Pro-Vice-Chancellor of the University of Liverpool, released his book in "The Story of XJTLU", in celebration of XJTLU's 10th anniversary.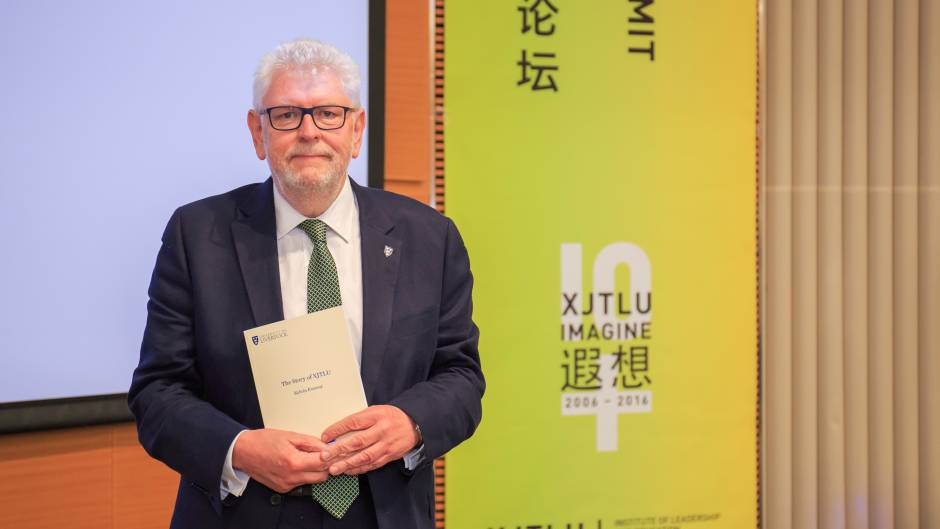 He revealed that he wrote the book to document why and how the University of Liverpool established XJTLU, adding that XJTLU's founders thought that what they were doing may bring reform to Chinese higher education and the University of Liverpool.
The book is based on interviews with those who were personally involved in the project, as well as documents and written sources held by XJTLU and the University of Liverpool.
Professor Everest also commented on how British universities can influence XJTLU's development over the next 10 years: "I think XJTLU has got things to learn from British universities, but I think it's also true to say that XJTLU can lead the way for Britain too," he said.
The summit was organised by the Institute of Leadership and Education Advanced Development at XJTLU and supported by the Suzhou Dushu Lake Science and Education Innovation District. It was sponsored by the Internationalisation Research Centre of Internationalisation of Higher Education demonstration area, Ministry of Education.