The Annual Conference for Higher Education Innovation 2016 opened today at Xi'an Jiaotong-Liverpool University as the first official event of the University's 10th anniversary celebrations.
More than 200 participants from Mainland China, Hong Kong, the United Kingdom, the United States of America, Australia and Japan attended the conference for in-depth discussions on approaches to educational reform, to exchange experiences of reform practice, as well as to build collaboration opportunities. Many expressed their congratulations to the University for its milestone anniversary year.
The conference, which continues through to Sunday 22 May, includes a series of activities such as the XJTLU education forum, the Wisdom-Lake Internationalisation Summit of Higher Education 2016, and teaching workshops and training.
Dr Xiaojun Zhang, deputy director of XJTLU's Institute of Leadership and Education Advanced Development, which coordinated the event, said it was a summary of XJTLU's 10 years of exploration and practice in higher education.
"XJTLU and its peers from higher education can together explore trends in higher education development and discuss the direction of higher education reform over the the next 10 years and beyond, contributing to the reform and development of higher education in China and internationally," he said.
This year's education forum focused on the future of university education, which was discussed through a series of seminars and dialogues on the sub-topics of student-centred education, and learning and teaching innovation.
Several senior education specialists were invited to deliver keynote speeches such as:
Professor Youmin Xi, Executive President of XJTLU
Dongping Yang, Dean of 21st Century Education Research Institute
Professor Peigen Li, academician of the China Engineering Academy
Professor Daren Huang, member of the Second Session National Education Advisory Committee.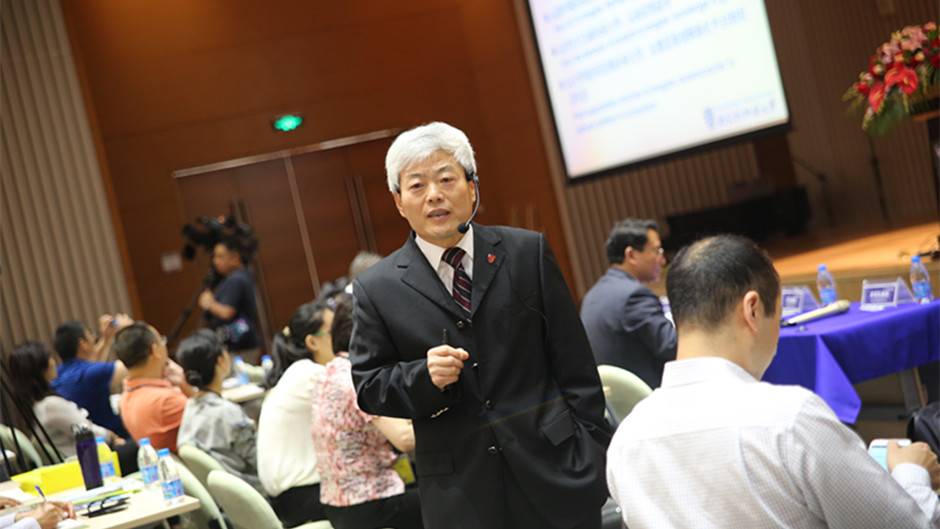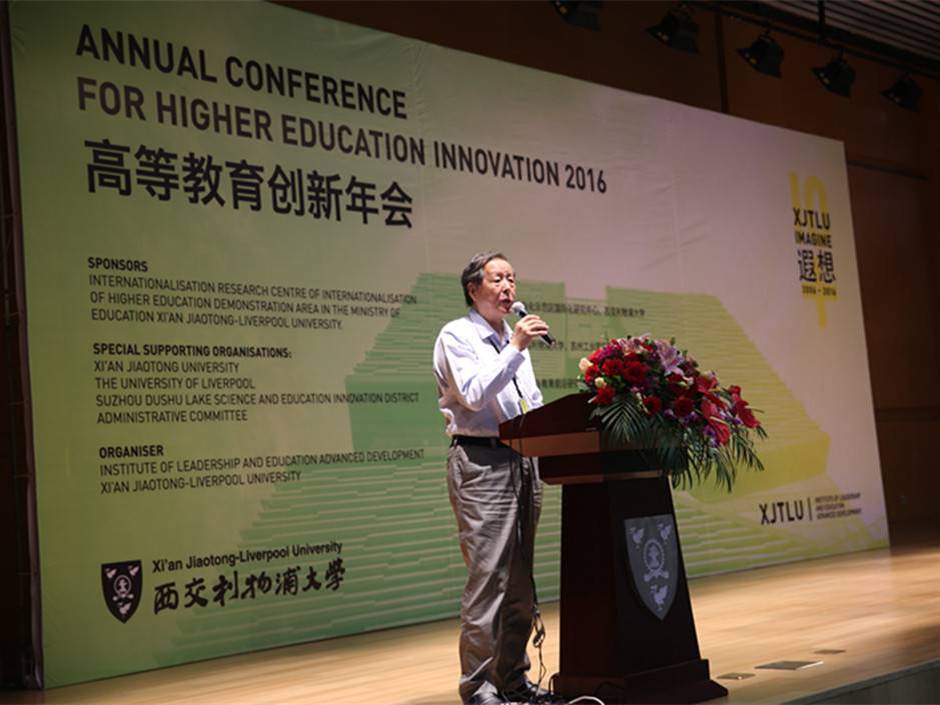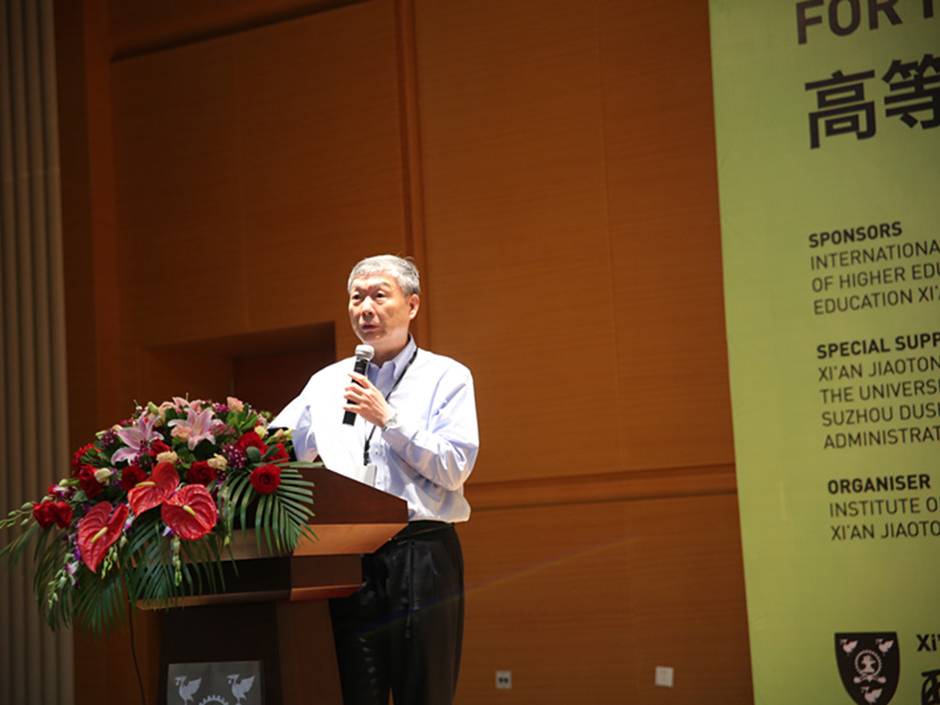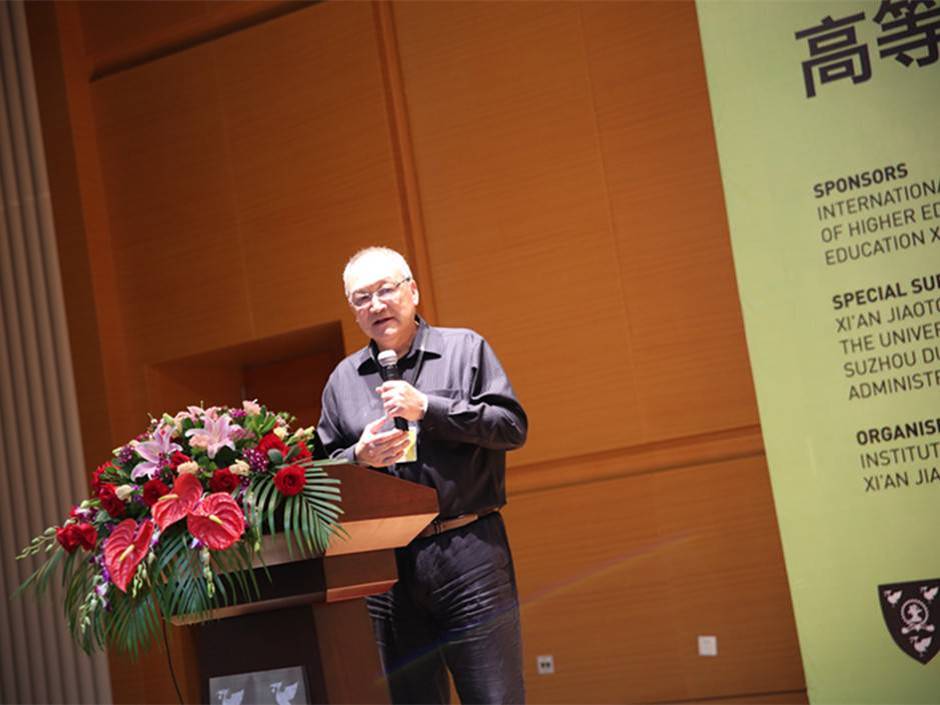 Promoting student-centred education
In order to promote the importance of "talent training" in higher education, and to draw attention to and raise discussion of the adoption of a student-centred approach to education, ILEAD released a handbook on student-centred educational systems during the conference.
Professor Xi said: "The core position of talent training is still not fully reflected in current education. The majority of traditional Chinese education institutions are still focused on knowledge teaching and they don't pay enough attention to students' development. Under current university management systems, universities are too concerned with other projects rather than teaching and students' development and growth."
Higher education in China is shifting towards adopting a student-centred approach, subverting the popularity of the traditional teacher-centred approach. The handbook introduces what is meant by a student-centred education system and analyses existing challenges for domestic Chinese universities in light of educational reforms. Based on XJTLU's experiences in this area, it is intended to help university senior management teams design such an approach, as well as provide strategy and supporting structures with which to achieve their goals.
Rewarding innovation in teaching
During the annual conference the XJTLU Annual Teaching Innovation Award in Higher Education was also presented in order to reward innovation in teaching in higher education.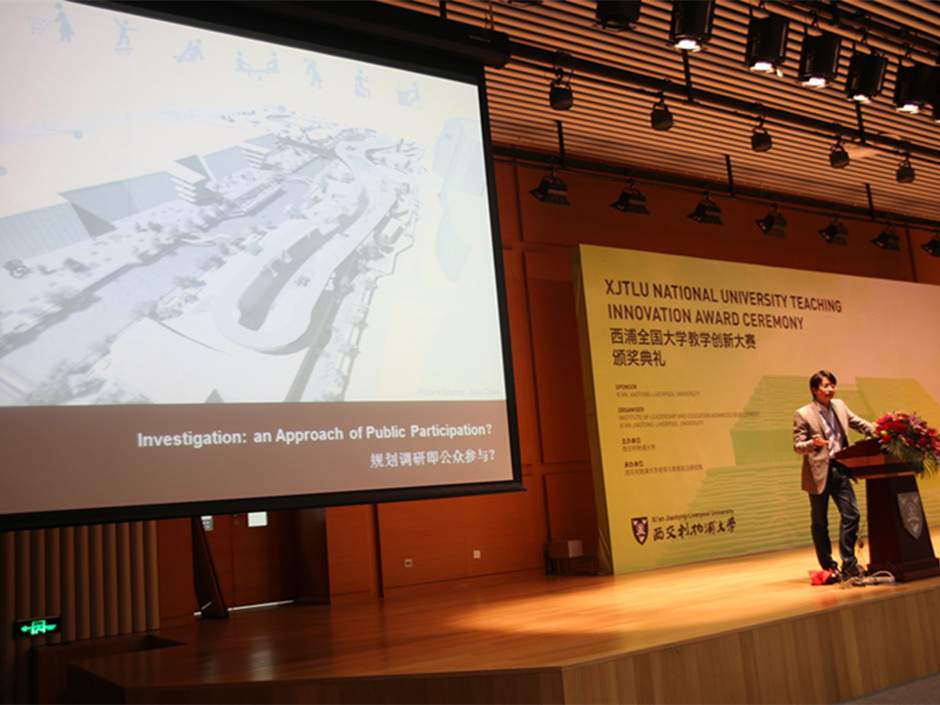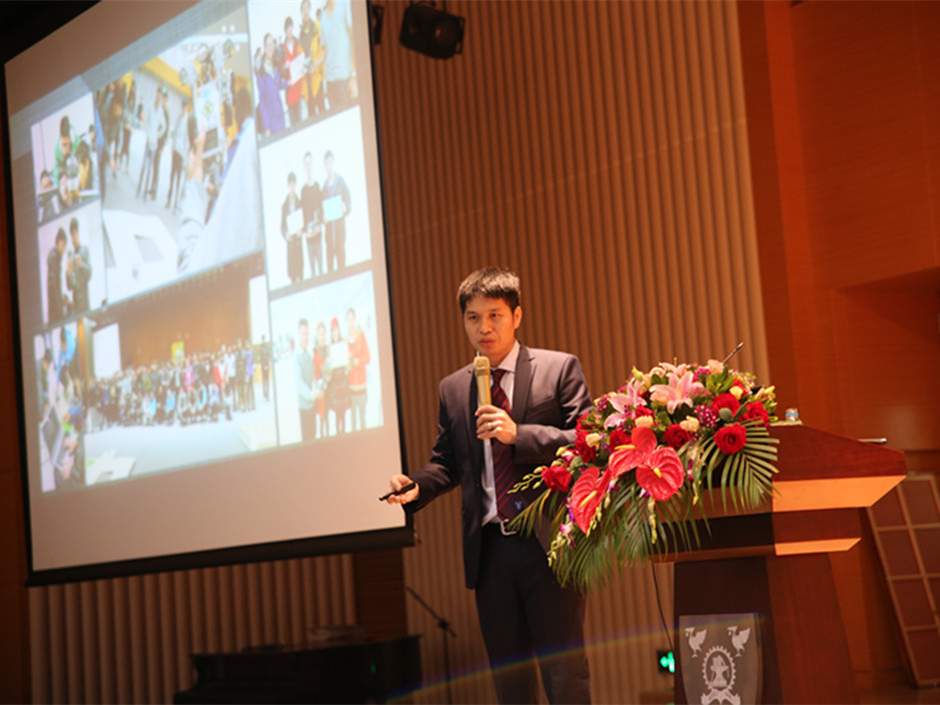 Sixty teachers from 23 universities across China, including XJTLU, East China University of Science and Technology, China University of Petroleum, Southwest Jiaotong University and Xi'an Jiaotong University, were nominated in the final round. They were required to give presentations before a final winner was to be announced on the Friday night of the conference.
Chunxia Gao from China University of Petroleum was one of the final award nominees. She said: "I have been working in education for over 15 years and I enjoy to be a teacher. These awards are a good platform for me to show my educational philosophy and share my experience with peers. I really appreciate XJTLU providing me this opportunity to showcase my teaching to others."
She added that by participating in the competition, she had learnt from the other nominees' experiences and she wished the competition great success in promoting Chinese higher education reform and innovation.
More wisdom to come
Over the next two days, the Wisdom Lake Internationalisation Summit of Higher Education 2016 will see renowned leaders of Sino-foreign cooperative universities, internationally well-known professors in the field of higher education and representatives of industry and government discuss how modern universities can promote social development. Special attention will be given to how universities can meet the challenges of global innovation by creating an international innovation ecosystem.
The conference is co-organised by the Internationalisation Research Centre of Internationalisation of Higher Education Demonstration Area in the Ministry of Education and XJTLU, with support from Suzhou Dushu Lake Science and Education Innovation District Management Committee.