Eight undergraduate students showcased their interview skills and career plans in the final of the Xi'an Jiaotong-Liverpool University Career Show on the afternoon of Wednesday 11 May.
The Career Show was a mock interview competition that gave students the opportunity to practice their interview skills and gain internship or full-time job opportunities at well-known companies.
The judging panel, which consisted of senior managers from Standard Chartered Bank, Littelfuse, Robert Walters, and Lilly, gave each competitor suggestions on how they could have improved their mock interview. The panel also offered internship opportunities to several students whom they felt had been most successful.
Dr Minzhu Yang, XJTLU Vice-President, emphasised in his opening speech that being interviewed for a job is an indispensable part of life: "For competitors, what's most important is not the competition itself, but to learn about enterprises' requirements for talent and to equip themselves with the knowledge and capacities that meet those requirements," he said.
Ziyuan Wang (pictured below during his mock interview), a Year Three student studying financial mathematics, said this was the second time he had participated in the competition and that he had learnt how to better present himself under pressure: "University staff guided me on how to transform the knowledge I've learnt into the practical skills that are required by the talent market. My career interests are in management consulting and investment banking," he said.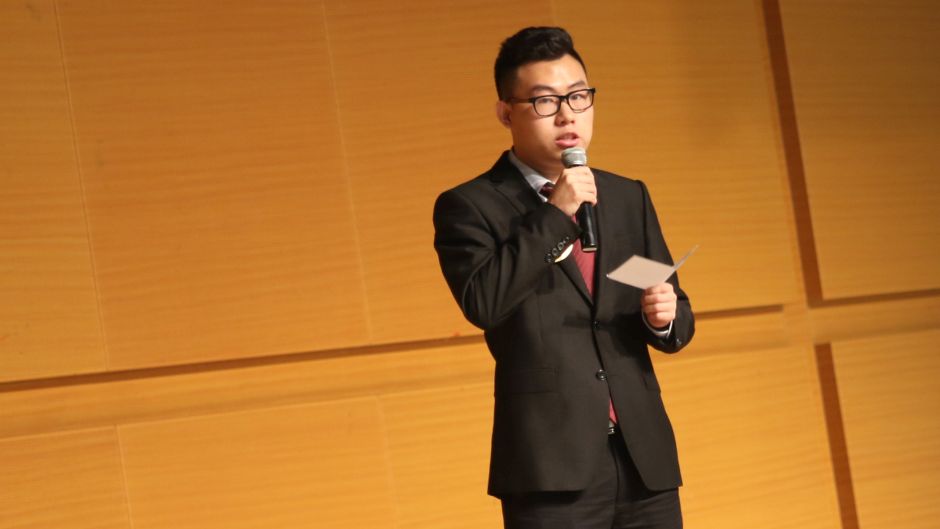 Another Year Three student studying electrical engineering, Shixu Pei, received internship offers from Robert Walters and Littelfuse straight after the competition.
"I practiced my teamwork skills, including how to communicate and cooperate with others in group interviews, during the selection rounds of the competition. In addition, I also practiced problem-solving," he said.
Bob Chen, human resource director at Robert Walters China, said that he had attend many campus recruitment events across China and that XJTLU's openness and globalisation makes it different from other Chinese universities. "The competitors were very confident and this is very important during interviews," he reflected.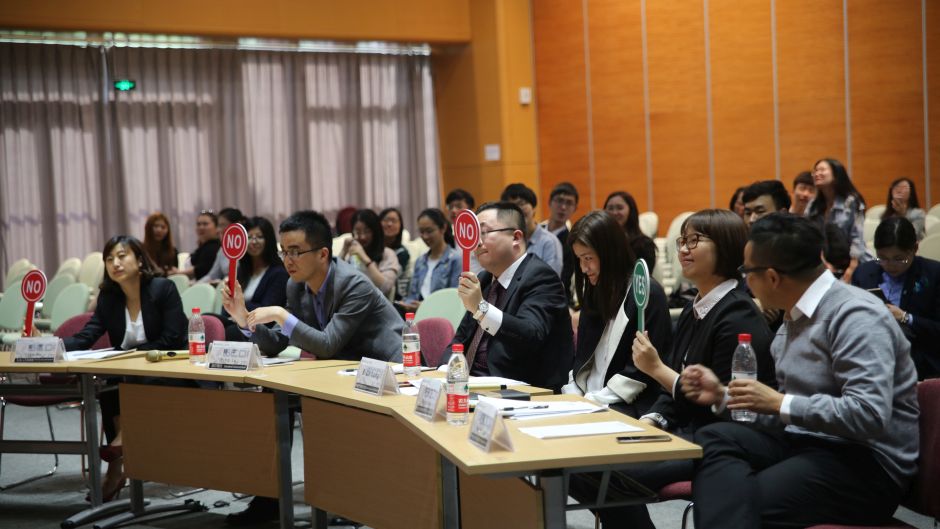 He also put forward suggestions to students about their career plans, saying students should "understand" themselves and be clear about their goals, after which they can explore ways and methods to achieving them. "I think it's important for students to find their interests and make sufficient preparations for realising their dreams," he said.
Yinghua Huang, recruitment and development manager at Littelfuse, Asia Division, praised XJTLU students' vitality and international perspectives. She emphasised that during the recruitment process, companies pay more attention to graduates' logical thinking and problem solving and communication skills than their professional work experience.