A student team from Xi'an Jiaotong-Liverpool University have designed and developed an Android app that has won first prize at an application development competition.
The app demo and design, Learn Chinese Surname, won first place at the 2016 Open Data Application Competition, organised by Shanghai Library.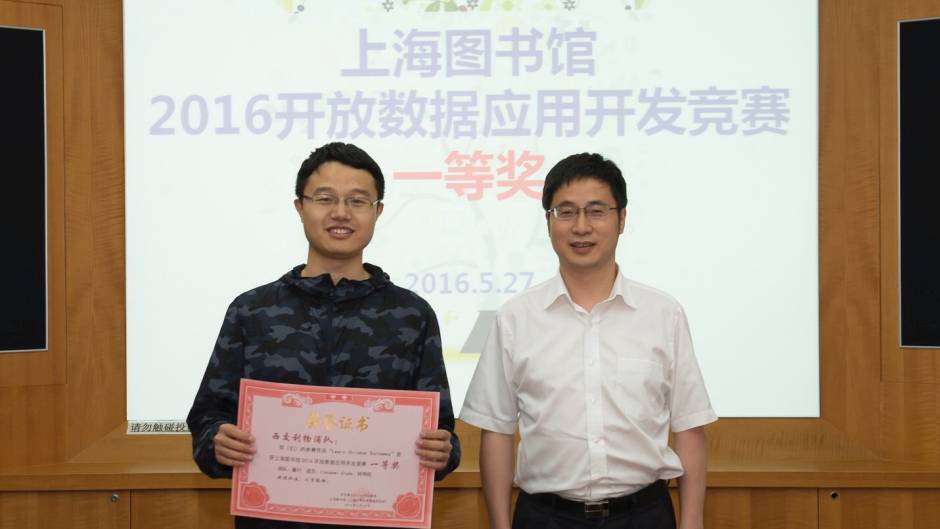 The team consisted of two Year One Computer Science and Software Engineering PhD students, Hang Dong (pictured) and Ilesanmi Olade, and Year Three undergraduate student Kunquan Zhong, who is studying BSc Financial Mathematics.
Sixty teams from across China participated in the competition. Eight teams entered the final round, with the XJTLU team winning first prize and receiving an award of RMB 20,000.
Team leader Hang said that the app enables Chinese learners worldwide to get familiar with Chinese surnames and characters. Users can browse the 400 most popular modern Chinese surnames, study the strokes of Chinese characters and their meanings, as well as discover the origins of the surnames by checking early family books.
The app combines information from family books held by the Shanghai Library with well-known semantic datasets including DBpedia, Wiktionary and GeoNames, as well as other online resources.
"XJTLU is an international university and the majority of the staff are not native Chinese speakers. We wanted to design an app that would help staff, international students and other expats in China learn Chinese characters and surname culture," said Hang.
"This app will also help Shanghai Library to broaden its public data and knowledge services and contribute to Chinese family book, surname and character culture's promotion internationally."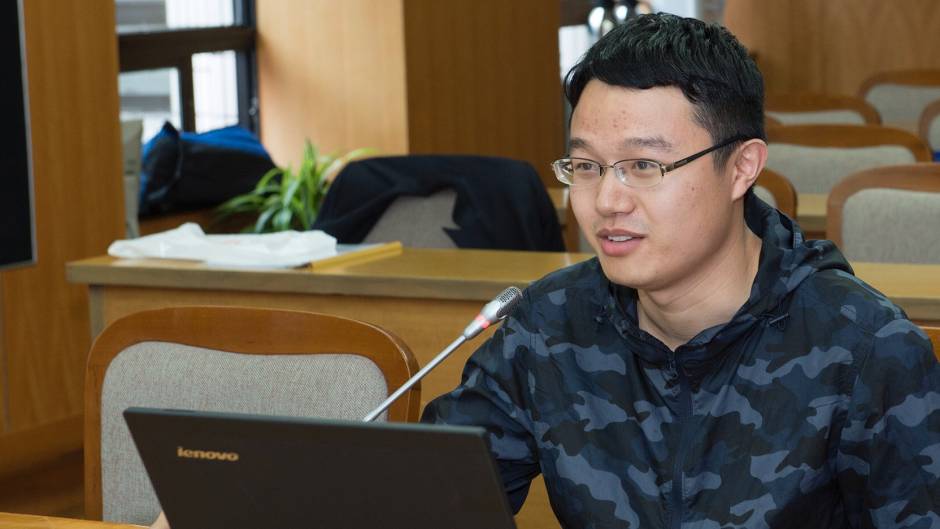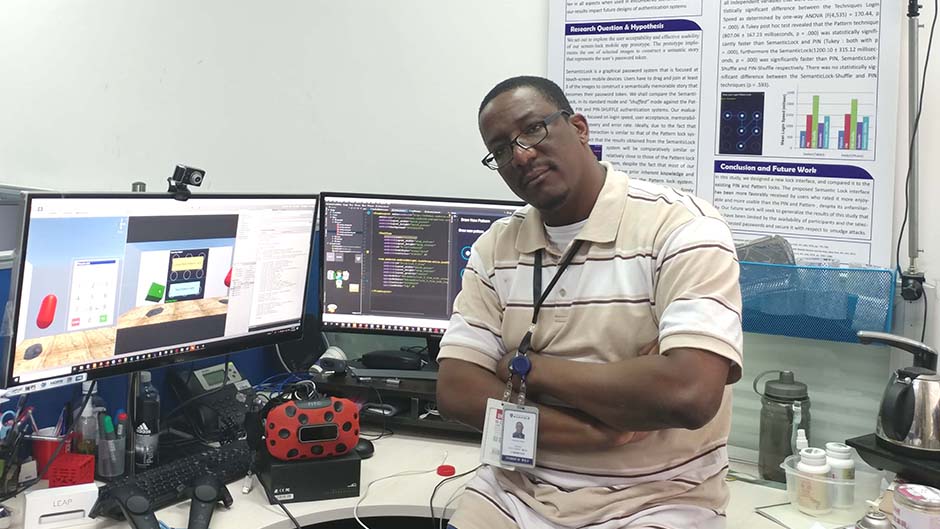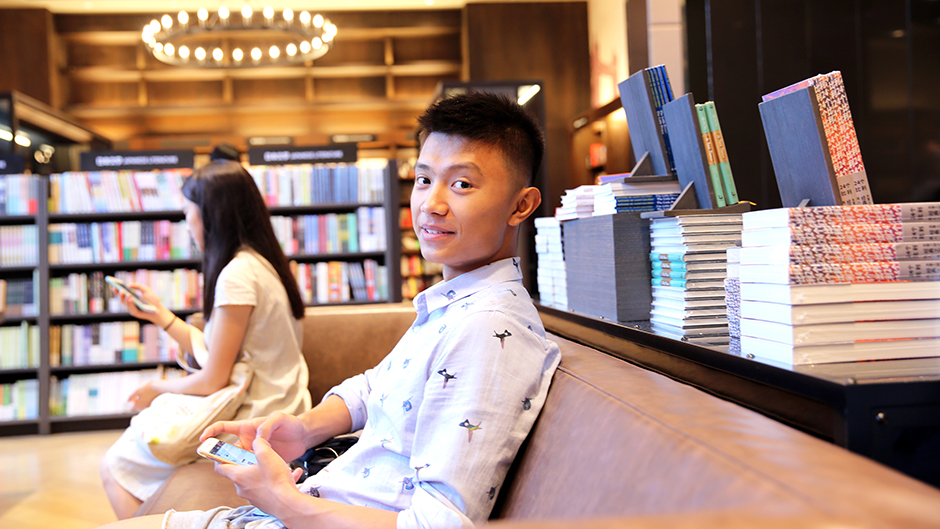 (Pictured above: Hang Dong, Ilesanmi Olade and Kunquan Zhong)
Hang is a teaching assistant to his PhD supervisor Dr Wang Wei, who is from the Department of Computer Science and Software Engineering at XJTLU. Hang provided undergraduate students with guidance on the module 'Advanced Object Oriented Programming', during which time he also gained knowledge that benefited his designing and development of the app.
Dr Wang said: "The work is an excellent example of applying semantic web technologies to develop smart phone-based open data services."
More information on the competition and the winning entry can be found on the Shanghai Library website.