A forum on the internationalisation of higher education, held at Xi'an Jiaotong-Liverpool University as part of its 10th anniversary celebrations, attracted seven Sino-foreign cooperative universities in domestic China.
The forum focused on popular domestic and international topics and was a platform for researchers and educators to share their experiences of Sino-foreign educational collaboration and to discuss the internationalisation of higher education as well as how to react to future trends and challenges.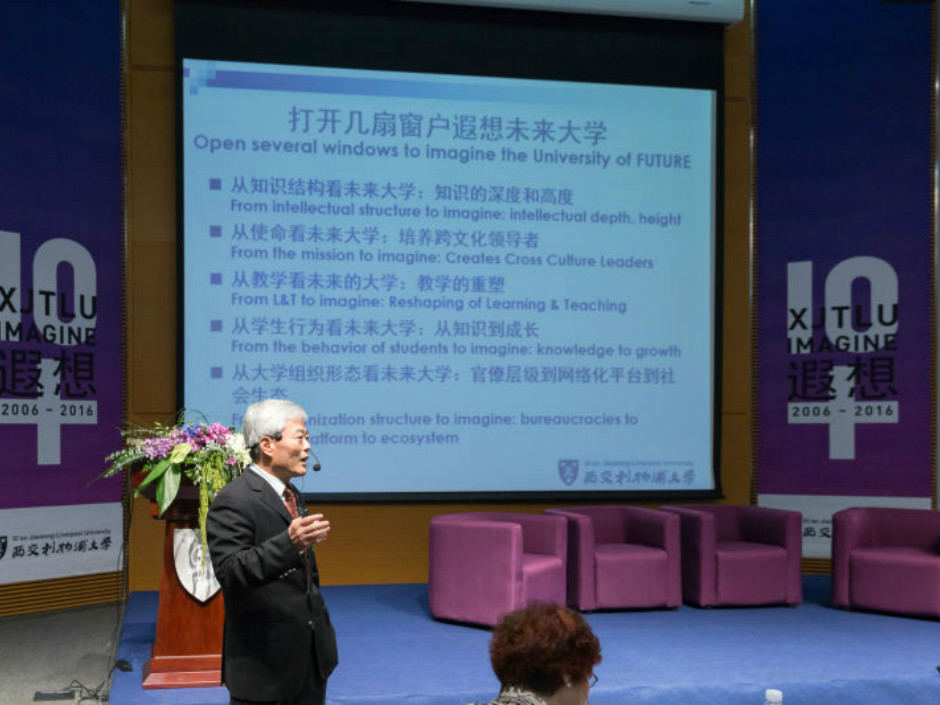 Professor Youmin Xi, XJTLU executive president, gave a speech on imaging the university of the future (pictured above).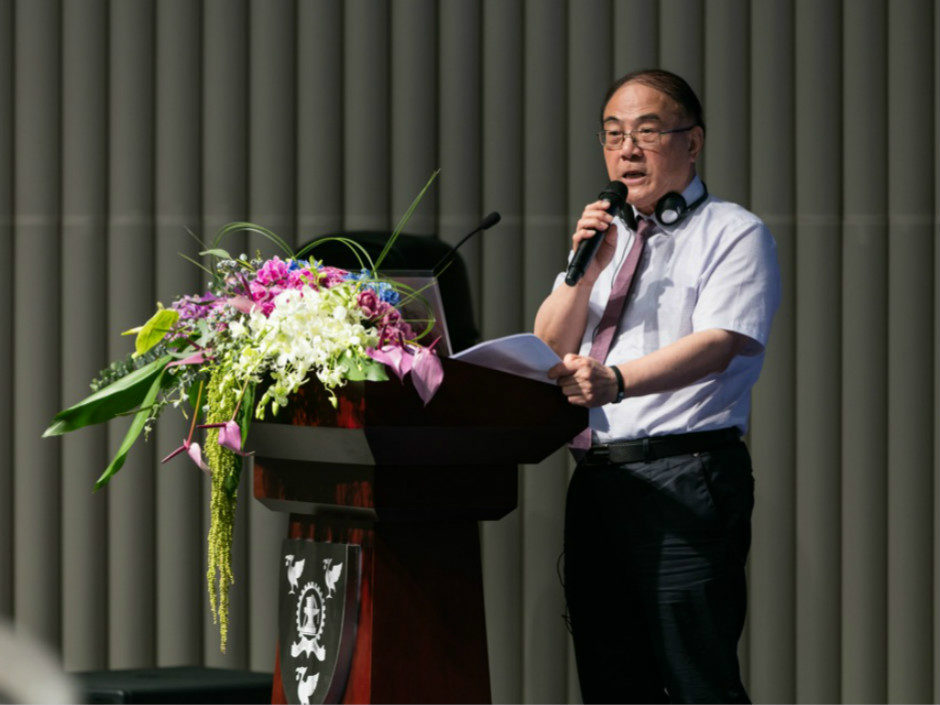 Professor Jingnan Liu, president of Duke Kunshan University spoke about the institutional arrangement of Sino-foreign universities in China (pictured above).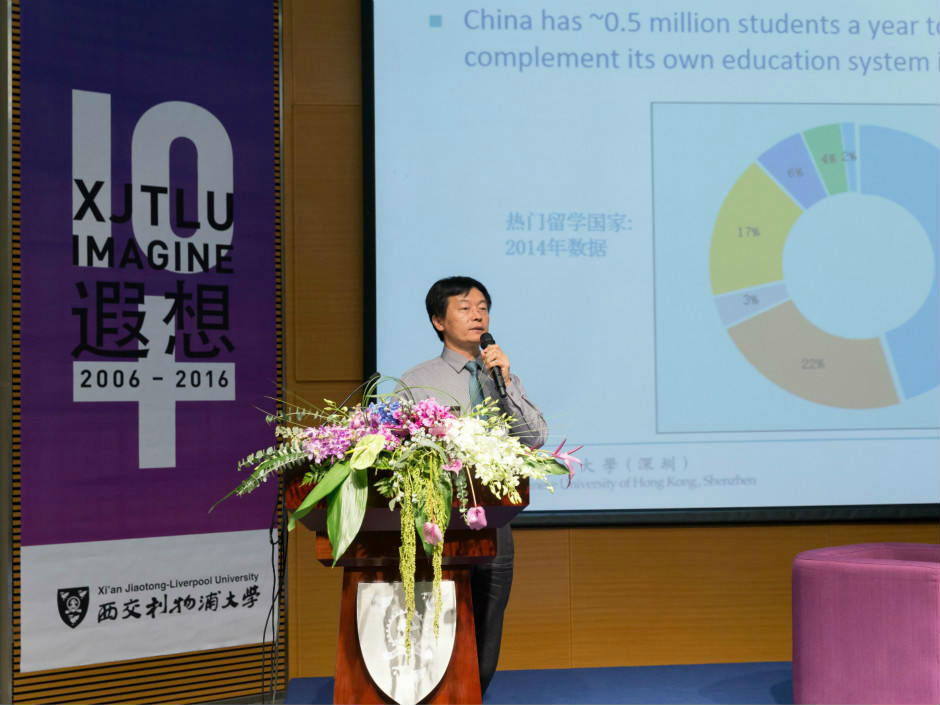 Professor Sizhao Qin, vice president of the Chinese University of Hong Kong, Shenzhen, gave a speech on global education from a local perspective (pictured above).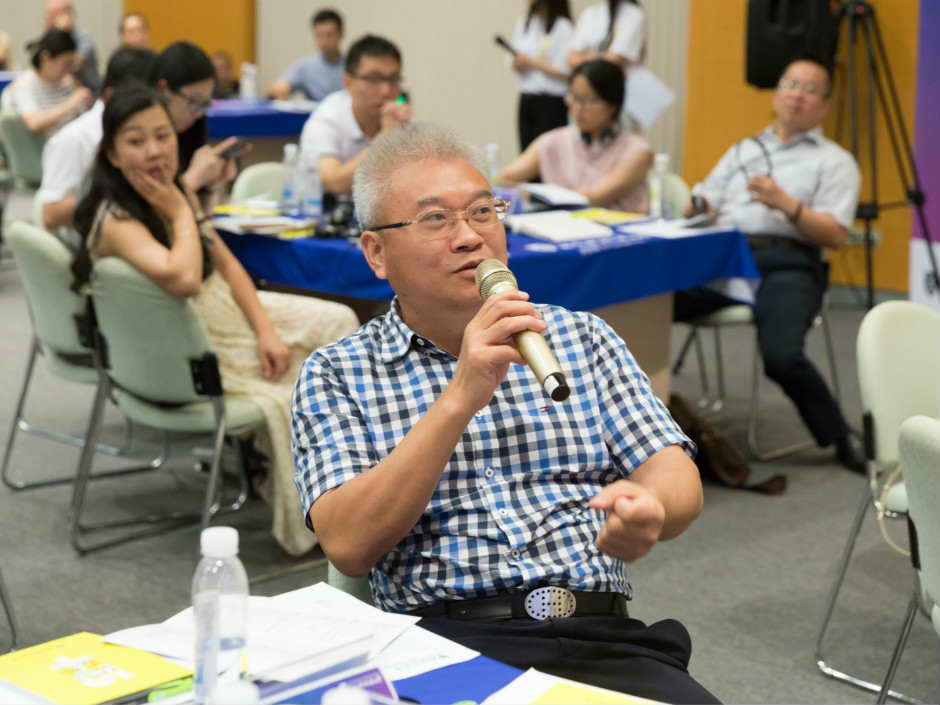 Beijiao Wang, chairman of the board of directors at Wenzhou-Kean University, shared their own exploration and experiences in the internationalisation of higher education with Chinese characteristics (pictured above).
In a group discussion about optimal models for Sino-foreign cooperative education, Professor Sir Drummond Bone, dean of Balliol College at the University of Oxford, said he believed that it was best to have a diverse range models, because different development stages can generate different models.
Professor Kelvin Everest, pro-vice-chancellor of the University of Liverpool, said there was no optimal model and that it was better to choose the most appropriate model according to conditions. He also said that XJTLU's experience shows the advantages of a powerful combination of partners.
Professor Zhongjian Zhao, deputy dean for Arts and Science School at New York University Shanghai, agreed that Sino-foreign cooperative education should have a diverse range of models: "Sino-US cooperative education is different from that of Sino-British and it's hard to say which is better. What's more important is the model has its own uniqueness," he said.
Other guests who attended the forum also shared their opinions on the internationalisation of higher education.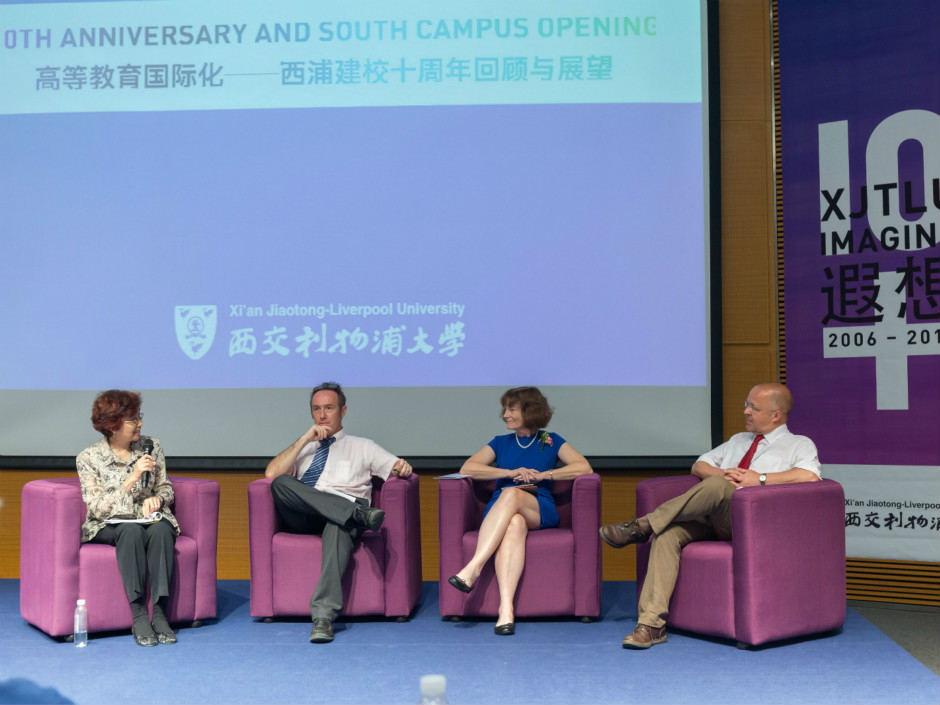 Professor Liping Guan, associate vice president of Beijing Normal University-Hong Kong Baptist University United International College, placed emphasis on the varying demands of students from different countries with different cultural backgrounds. "Only if a university understands this differentiation, can it better create opportunities for students from different backgrounds to communicate and make social networks," she said.
Professor Chris Rudd, provost of the University of Nottingham Ningbo China (UNNC), said: "UNNC has many British staff that have rich teaching experience in Britain but lack of experience in teaching Chinese students. The whole teaching atmosphere is lively and highly interactive in Britain, while many Chinese students don't get involved in class interaction, so our staff need to learn how to make Chinese students participate."
Professor Sarah Dixon, pro-vice-chancellor of the University of Leicester, stressed that Sino-foreign cooperative universities all aimed to enhance students' expression and communication skills, which she said were necessary for them to go abroad either for further study or to work in. In addition, she encouraged UK students to study abroad, especially studying and building a social network in China.
Professor David Sadler, vice president of Queen Mary University of London, analysed the challenge in the internationalisation of university, pointing out: "Staff career development in foreign countries is different from the situation in their own countries, especially in countries with underdeveloped education. Quality of staff is one of the core elements to evaluate a university's level, so focusing on sustainable staff career development is a major challenge for many universities in the process of internationalisation."
Since legislation in 2003 allowed the establishment of Sino-foreign cooperative university, nine such institutions have been developed, with two currently under construction.