Xi'an Jiaotong-Liverpool University's 10th anniversary is not just a celebration of the physical existence of the organisation.
For 14 members of staff across the University it also marks somewhat of a personal and professional milestone, as they celebrate a decade of working here at XJTLU.
Among them, driver Jianhua Chen and administrator Xiaoyan Wu have worked here since before the University's buildings were even built, two of three administrative staff brought in to support the work of the senior academics who were developing XJTLU at the time.
Each long-term member of staff has their own memories and reflections on the 10 years they have spent at XJTLU. Here are just some of their stories.
International from the beginning
Dr Stephen Jeaco, who is now a lecturer in the Department of English, Culture and Communication, arrived to set up what would become the Language Centre at XJTLU. He is the University's longest-serving international member of staff.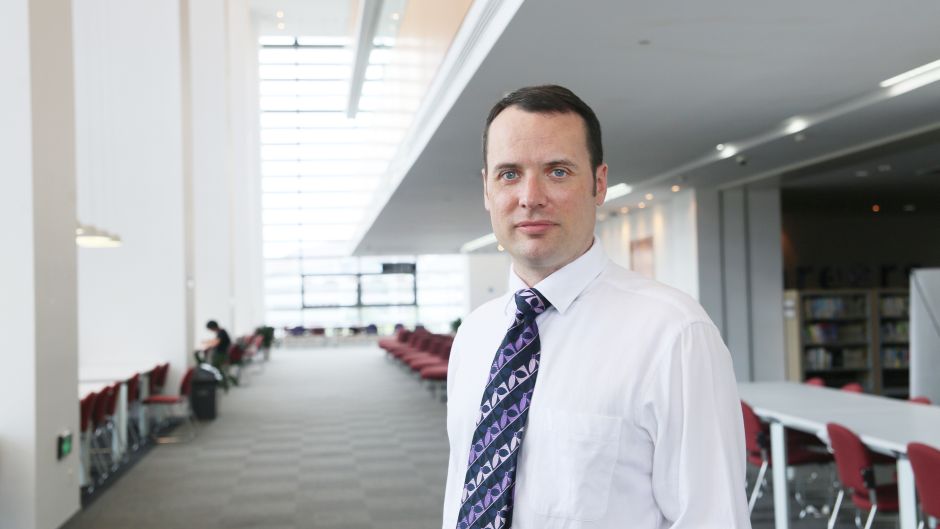 His was a role crucial to the development of XJTLU as an English-medium university and Stephen was required to develop curricula, teaching methods and materials, and to recruit staff.
"My first official day of work was 1 July 2006 when the Foundation Building opened for the first time," he said. "That first academic year there were about 160 students knocking around this huge building and the entire academic staff could sit around one table!"
Aside from developing the English language provision he also became involved in discussions about the physical environment of the University's first building, the Foundation Building, from developing signage to determining where whiteboards were placed.
"It was really interesting to be involved from the beginning," he said.
Between 2006 and 2012 his responsibility grew from six tutors to more than one hundred, reflecting the rapid growth of XJTLU.
Over 10 years he has seen many changes, not only at XJTLU but in Suzhou too, reflecting that the east side of Jinji Lake, where Stephen lives and where XJTLU is located, has undergone remarkable transformation.
Having been here since the beginning, Stephen is confident about the University's future: "We're well-placed to be a leading international university," he says. "We're bringing people from all over the world in terms of staffing and students, and that's been an incredible development over the past few years. I think the University's ambitions for the future are very good."
Change in career
For Christy Wang, from the President's Office, joining XJTLU meant a dramatic change in career – from an English teacher at a university in Wuhan to personal assistant to the new University's first ever Vice President for Academic Affairs, Professor Jeremy Smith.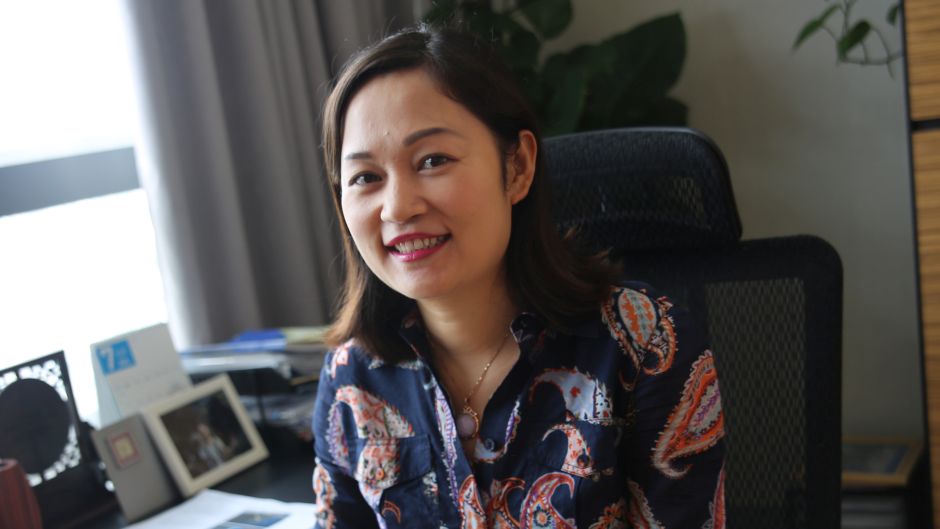 She remembers the huge amount of work that was required in those early days to get the new university off the ground and how she quickly had to learn how to manage her time effectively.
"At that time we only had a small number of support workers, so I had to work on multiple tasks simultaneously and play different roles," she said. "I was the secretary to nearly all academic meetings and committees and the most challenging thing was to allocate time to the different tasks."
She learnt a great deal from both Professor Smith and his successor Professor David Sadler, who joined the University in 2010, especially about the British higher education system and academic management.
Christy is proud of XJTLU's achievements over the past 10 years, especially of the community of staff and student that has been created: "I feel the XJTLU community we've created, and that continues to grow, is our biggest asset for development in the next 10 years," she said.
"I'm really impressed by how proud our alumni are. For the 10th anniversary celebrations we have nearly 800 alumni registered, many of whom are from the first cohort. They're coming to Suzhou from around China and the world to see how the University has grown."
Risk, transformation and success
For Dr Zhoulin Ruan XJTLU's biggest accomplishment has been its students. He was particularly impressed by the first group of students to enroll in 2006, who he describes as very ambitious and who took a risk to come to XJTLU, a university that at the time was extremely different to what else was on offer.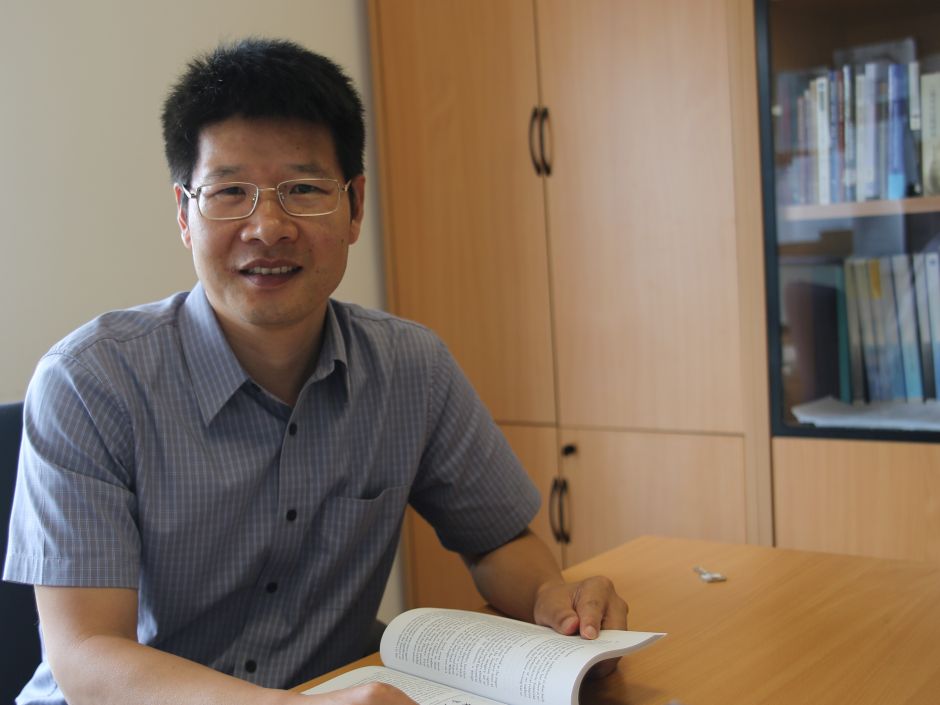 Their risk paid off however and XJTLU students have enjoyed great academic success from the very beginning: "The first cohort came here with just a Gaokao certificate. If they had gone to a local university they would have been among millions of ordinary Chinese graduates, but after four years at XJTLU many of them went on really top universities, like Cambridge and Imperial College London, to study masters degrees," he said.
"It gave us confidence to say 'We proved ourselves. We did it.' Our students were accepted by top universities that only the top 10 percent of students in China were able to do. It was a huge confidence boost, that we are producing graduates at that level."
Dr Ruan also took a risk to come to XJTLU, joining the XJTLU after completing his PhD in the United Kingdom and noting that the University was virtually non-existent at the time.
But it has been the students, their enthusiasm and subsequent achievements, which have convinced Dr Ruan he made the right move: "Because of the success of our students, our institution has attracted a lot of interest, not just from the local Chinese higher education sector but from the UK and internationally. We're a model for the localisation of the UK higher education system," he said.
After supporting the creation of the Language Centre, Dr Ruan would go on to create the Department of English, Culture and Communication at the University, which will soon become the Department of English, covering English language, literature and translation, while communication will be separated out to form part of the new School of Film and Television Arts, due to be opened in 2017 on the new South Campus.
And for Dr Ruan transformation, whether it be the academic departments and programmes on offer, the physical environment of the University's campus or the students themselves, is a key aspect of XJTLU: "When the students come into the University, and when they leave after four years, we see great transformations have happened in them. That's the key thing we've achieved over the past 10 years and what has established our reputation," he said.